03 Jan

Weekly State of the Markets and Swing Trading Ideas Report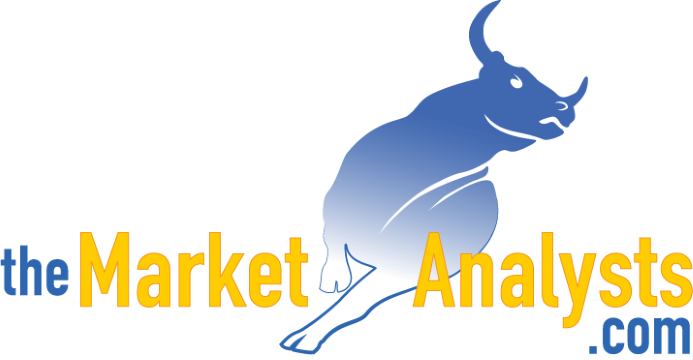 SWING TRADING OF 3X ETF'S , STOCKS,  E MINI SP 500 FUTURES,  AND MOMENTUM GROWTH STOCK RESEARCH SERVICES VIA SUBSCRIPTION
StockReversals.com Members get an exclusive 25% coupon offer to join our SRP Swing Trade or Momentum Growth stock TPS  subscription services. 
---
Read up on all 5 Subscription Options at
TheMarketAnalysts.Com or bottom of this Report
---
SWING TRADING OF 3X ETF'S , STOCKS,  E MINI SP 500 FUTURES,  AND GROWTH STOCK RESEARCH SERVICES VIA SUBSCRIPTION
---
Weekly  Stock Market and Trading Strategies Report Week of January 4th 2021
---
"Dear Dave, I just want to take the opportunity before I get wrapped up in Christmas week to thank you for your commentary and guidance this year, through my membership of SRP, ETFx 3 and E minis.

I find your market guidance incredibly helpful in my trading and your stock picks excellent. In fact your prediction of the market this year has been nothing short of extraordinary."

Thank you and Happy Christmas- John N.  12/17/20
---
Notes on indicators and charts:
3740 resistance taken out on SP 500, Major Wave 5 still underway with 3996 high end target (Chart)

XBI ETF (Biotech) breaks support at 145, could pull back a bit more in normal correction action (Chart)

Bitcoin hits my 34,400 projection from 26,700 from last weeks report and chart. (Updated Chart)

Gold in a 3 weeks tight base pattern, could start to move soon to upside (Chart)

Investment Advisors at 62% bullish vs only 16% Bears, high readings usually near end of a rally (Graph)

14 Fresh Swing Trade Ideas
---
Recent results:
Stock ,ETF , and SP 500 Futures Swing Trading plus Growth Stock Investing options for members
Read up at TheMarketAnalysts.com for all Advisory Subscription Services and Track Records
It's best to belong to three or four of my subscription offerings at the same time to have the most opportunities across all market conditions with multiple shots on goal! Asset allocation as a Trader is key for long term success in all environments– Dave
Another great week across the 4 services for members:
Stocks-  1/2 Gains taken on VIPS for 9%, MNST Moving nicely, 2 new alerts sent out

3x ETF-  Laying low going into 2021 to see how markets trade early in new year

ES Futures-  Futures guidance remains bullish

TPS-  Latest stock research recommendation up 44% in 3 weeks. ATOM ripping higher and is now up from $7 recommendation to $16.30, INMB also ripping higher up 80% now for TPS  
---
General Market Summary:  Updated Banister Market and Elliott Wave Views on SP 500
 SP 500  and General Market Commentary 
SP 500 in Major Wave 5 still from 3233 Wave 4 lows.  I had a very high end 3996 target since late October, and that remains with current support near 3650 and rising, see the chart update (weekly view)
 Bitcoin continues to rip higher as fear of missing out (FOMO) continues.  Bitcoin hit my 34,350 projection just 1 week after I posted that last Sunday at 26,800 at the time.  Many didn't believe my forecast, but now extended and SHOULD correct in a 4th wave down… but long term bullish.
GOLD looks ready to move to the upside soon though, see the chart
My  2021 projections were sent out also last Sunday, be sure to review those if you missed it. 
SRP continues to perform well, we have several positions in a nice base pattern poised to break out and saw a nice move up in our favor last week in MNST and VIPS along with a few new positions alerted.
Tipping Point Stocks service focuses on my research on small cap long term growth plays. ATOM one of our latest to boom after a multi month consolidation, now up 130% since my initial buy report.  Consider joining at Tippingpointstocks.com  (INMB also up 80% now after a huge run last two weeks). 
 Charts this week , SP 500 Weekly, XBI ETF (Biotech), Bitcoin,  Gold weekly, Bulls vs Bears graph
---
Limited to 200 members max
Consider joining for powerful upside potential in a portfolio of 7-12 names that is dynamic and moving. We closed out TBIO for 50 and 80% gains on tranches recently. Added a new position 3 weeks ago already up 44%.   Among winners last year OTRK, TFFP, PRVB, ATOM and more!
 Email me for a 25% coupon at dave@themarketanalysts.com to try it out.
Read up at Tippingpointstocks.com 
---
In addition to being a member of various services,  you can follow my comments during the week: 
Twitter @stockreversals
Stocktwits @stockreversals for commentary and or in my subscription services to stay up to speed daily. 
Follow me on  Linked In as well where I provide periodic updates to professionals
---

Each week I try to come up with some fresh ideas, repeats as well if they have not broken out yet, or I remove prior ideas if they already ran up.    
 Ideas:  14 ideas with a combination of strong fundamentals and attractive behavioral pattern charts combined  
HZO- 3 week corrective base near 52 week highs. Operates 59 retail stores in 16 states selling new and used
recreational boats, pleasure and fishing boats
CROCS- 6 weeks tight near highs, maker of mens, womens, childrens funky footwear. 3rd week in row on list.
PFSI- 3 weeks tight pattern near highs. Mortgage servicer looks poised to break out
LOGI-  2nd week on list, 11 week overall base, 3weeks tight, but looks like a breakout ahead for peripherals maker 
AMD- 2nd week in row on the list, 5 week ascending base at 52 week highs. Chip maker is a leader.
RGEN- 9 week nice consolidation near highs for bioprocessing products specialist for life science customers, 2nd week in a row on the list
DT- 3 weeks tight near highs, a long flat multi month base could finally break out for software intelligence platform maker, 3rd week in row on the list
TPX- 3 weeks tight pattern near highs for maker of custom mattresses, 2nd week in row on list
YETI- 4 week corrective base after hitting all time highs. Designs, manufactures and marketing innovative and outstanding outdoor products.
FUTU- 7 week base, pushed higher last week but can still break out to highs. China based company operates as a holding company that offers an online brokerage platform
LOVE- Lovesac close to 52 week breakout, manufacturer of innovative furniture, modulars etc. 2nd week in row on list and SRP long position
INMD- 3 weeks tight base near highs. Israeli seller of radio frequency devices used in minimally & non-invasive
cosmetic procedure/women's health.
STRO- 5 week consolidation  base near highs. Develops and manufactures protein therapeutics for cancer and autoimmune disorders
FSLR- Back on the list again, 2 week consolidation near highs. Manufactures and sells solar modules for residential and commercial markets in the U.S., Europe and Asia. 
Read up on my various offerings to take advantage of Bull and Bear cycles in the markets below
---

We offer 4 different subscription services for our Members, helping you cover the gamut of SP 500 futures trading with tax favorable treatment, Long Term Growth Stocks, Swing Trading, and Auto-Trade execution service for SP 500 futures trading.
Read up at TheMarketAnalysts.com for more details  Track Records available for all services!
---
 The3xETFtrader.com–  Swing trading Bull or Bear 3x ETF securities only. Hosted on Stocktwits.com for just $40 per month.  A great way to trade bull and bear reversals using my behavioral pattern analysis with a twist! Launched in late September 2019 and already establishing a strong track record of profitable trades!
StockReversalsPremium.com–   Stock Swing Trading with SMS text, Email, and Post on each alert, morning pre market reports daily on the SP 500 forecasts, position updates, and strategy notes. 70% success rate in 7 years of advisory services!  Track Record of 2019 and 2020 Trades  
Tippingpointstocks.com– Growth Stocks with 50-200% upside with our proprietary research! ATOM, INMB recent big winners!  Fresh ideas every month. 
E-Mini Future Trading Service   ESALERTS.COM $50 a month on stocktwits
SP 500 Futures Trading Advisory service.  Hosted on Stocktwits.com… Great morning SP 500 Futures trading guidance and alerts! We keep you on the right side of the market direction and trades.  Tax Favorable treatment, simple reporting to IRS, eligible for IRA and Regular Accounts both!  
This service focuses on the SP 500 using  my Wave based market behavioral models and then translates that to Futures Trading advice and alerts. Short term and long term views…morning updates, trades and more.
---
Contact Dave with any questions (Dave@themarketanalysts.com)