21 Aug

Weekly Trading Ideas and Market Forecasts
Take a moment to Opt In for our Free Stock research and Market Forecasts here: Name and E-mail only, and we do not share your information with any other entity.
[Recent winners given to SR Members in reports: STRP up  500% in 21 months from  Research Report. TRVG up 70% in 8 weeks from Post IPO Base report, SHOP up 230% from 2016 long term stock report and more!]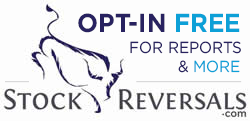 ---
Major Wave 4 reasserted itself late in the week after a typical "B Wave" bounce to the 2470 area.  As Monday morning pre market report was published last week, we told our SRP Members to look for a rally to about 2470 from oversold readings.  The SP 500 hit 2474, topped out and filled a gap in the charts and pivoted lower to end the week at 2425.  We had a clear ABC pattern though from the 2491 Major Wave 3 highs at the end of the week.  This would indicate a likely bounce rally near term.
Major Wave 4 we have discussed as likely to start around a Major 3 projected high of 2491 which we forecasted 7 weeks ago.  As we hit 2491 the market topped and now we see human behavioral patterns taking over as headlines are digested as negative news during Major Wave 4.  Sentiment turns south and so do the markets and underlying stocks.
With a clear short term ABC pattern, we MAY have finished the larger "A WAVE" of an expected A B C Major 4.  2395 is near term support.  Keep in mind Options expired this past Friday as well.
Weekly charts show the SP 500 in Major Wave 4 on the downside, minimal targets are 2395 but we said a few weeks ago to look for a 5-7% index correction.  Underneath the large cap indexes the Small and Mid cap indexes are getting hammered pretty hard.
SP 500 Weekly:
Small Caps Update: IWM ETF in 5 wave  waterfall decline, should bounce
---
Other market notes:
Bullish Investment Advisors have dropped to 50% from 59% Major 3 highs, typical during correction
NYSE- 36 new highs against 155 new lows on Friday, thinning of market leaders raises trading risks
Chinese stocks are continuing to lead, SRP was early on this trend and we have been profiting. PE Ratios are expanding as the market participants feel more confident in certain names and secular growth
Major Wave 4 has corrected 3% on the SP 500 so far, we said look for 5-7%
Nasdaq targets 6124 area for a downside objective with a gap at 6081 during Major 4 to watch
Put to Call ratio at 1.14 on Friday, this is a contrarian buy signal short term
---
Biotech Notes:  We projected weeks ago that the XBI ETF could fall to the 71-72 area as a normal correction, and we continue to look for that in the weeks ahead.  SRP has stayed on the sidelines since punching out of another profitable LABU trade weeks ago
XBI Chart Update:
Gold Notes: Leading along with Chinese Stocks on a relative basis.  We are looking for 1377 on an intermediate basis for Gold, but 1300 is a triple top resistance zone
---
Swing Trading – Forced profit taking pays big
One of our rules at SRP in terms of Swing Trading is to force ourselves to take profits on trades as market participants get giddy.  We like to sell 1/2 of a position on the way towards our target and bank gains and then ride the remainder. We also look for peaks in sentiment or "C Waves" on rallies to exit while everyone is buying.  The best time to take profits is when everyone is bullish and high fiving each other at the water cooler at work.  We know where these Fibonacci pivots lie and we exit the party early on purpose.
The market is really nothing more than a group of willing buyers or willing sellers, and when there are willing buyers that is the time to sell in terms of being a swing trader. Being overly greedy will eventually get you into trouble, we prefer a disciplined approach.  This has led to a 77% success rate since inception in September of 2013 in all types of up and down markets since then.
JD sample-  18% Gains…
Recently we entered JD near 41 and exited the final 1/2 at 48.50, right near the peak high in sentiment and C wave pattern.  Now the stock is all the way back down to $40. The valuation was very stretched and the bullish articles that were coming out were plentiful at 48.50, that is when you sell… not when you buy.
Swing Trade Ideas:
Although the market is in Major Wave 4, the relative strength leaders you can still focus on for opportunities. This week we actually find a larger list than last week as the market has corrected.  Below is a list of names we like.
GDOT- Ascending base during market correction is bullish for Debit card provider
YY- SRP alerted to buy at 71 this past week after drop from 82.50, pulled back on secondary offering.
SINA- Breakout of 13 week base, has been in weekly list for 7 of last 8 weeks, Chinese media content, WB owner
CTRL- 6 week base, always on our list of late, connected home provider, nearing highs during market drop
EA- 4 week base on base pattern, near highs after pullback late in week. Video Gaming leader
AEIS- 10 week corrective base, PE 17, solar power components maker
UBNT- 3 weeks tight base after a pop, one of our long term favorites since $29. Network management tools and products, expanding into consumer, wi-fi etc. Love the CEO
STZ- People are still drinking alcohol, 8 week base for branded liquors leading distributor
PLNT- 9 week base, cup and handle on weekly for Planet Fitness, on our list last week
MKSI- Reverse head and shoulder base pattern, 17 weeks. Tech components manufacturer
TTWO-  One of our favorite growth names, Ascending 3 week base during market correction. Strong growth for video games leader
PHM- Pulte homes a leader in home construction, 7 week base, PE 13
SUPN- One of our favorite biopharma growth companies since $29, 9 week base near highs
The past 10 weeks 22 winners and  only 7 losers, with winning percentage gains as high as 24%!
"I really like what you're doing (and it's not just because you're on a hot streak right now).    I feel like you have the whole package – solid fundamental and technical expertise – combined with a very realistic grip on trading psychology." A.W. –  3/28/17- SRP Member
Check out our swing trade service where we provide research, reports, entry and exit alerts via SMS and Email, plus morning reports, market forecasts daily and more! www.stockreversalspremium.com