01 Oct

Weekly Trade Ideas and Forecasts Report- 19 Ideas
---
Take a moment to Opt In for our Free Stock research and Market Forecasts here: Name and E-mail only, and we do not share your information with any other entity.
[Recent winners given to SR Members in reports: STRP up  500% in 21 months from  Research Report. TRVG up 70% in 8 weeks from Post IPO Base report, SHOP up 230% from 2016 long term stock report and more!]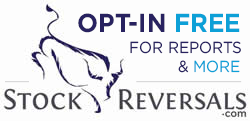 ---
After a common 13 day consolidation near the highs, the SP 500 and other indices all broke out to the upside to new all time highs this past week.  13 days is one of the common human behavioral patterns we use at SRP in our forecast models, and when correctly projected we can front run breakouts with ETF's with leverage.  More on that later on Biotech.
We had been projecting a 2525 pivot for the SP 500 for the last week or two as the next test level for the Index, and we got as high as 2519, just 6 points shy.  The Small Cap index (IWM ETF) also has had a torrid run up after a 5 wave decline ended a 9 month base pattern.  This index has more room on the upside intermediately but may pull back near term, more on that below.
Updated SP 500 chart: Breakout after Day 13
---
Small Cap Update: IWM ETF
After a 9 month or so consolidation, we ended the correction pattern from the Post November run up with a 5 wave decline. These often are harbingers of a washout bottom.  The rally in the IWM ETF since then has been impressive. There is room intermediately into year end to run up to 161 or so from 148 area, but a pullback on the daily charts would make sense pretty soon.
---
Biotech Update: XBI ETF-  Big Breakout predicted in advance banks profits!
9-11% Gains on an ETF and counting at SRP with minimal risk
At our SRP Swing Trade service we like to look for consolidation and reversal or corrective patterns prior to entering a swing.  We use behavioral pattern analysis along with fundamental analysis on individual stocks, however with an ETF/INDEX we obviously consider the fundamentals of the ETF or sector itself, but mostly looking for predictable patterns.  We then try to enter ahead of the projected move, in this case we used XBI ETF to predict a huge run up in LABU (3x BULL ETF) in advance of the move.
So from a 77-78 entry on LABU while the final stages of the pattern were completing on XBI ETF, we prepared to make gains on a breakout.  That happened late last week and now with LABU at at 85.50 were up 7.5-8.5 points on the ETF.
---
GOLD update: 1265 possible
Gold rallied up to 1364 area, just 13 points shy of our 1377 longer term target we laid out many months back. As it approached, we warned our SRP members that a drop to 1304-1309 are was imminent.  That drop happened and then collapsed below 1300.  We are now looking at 1265 on Gold as key support.
---
Market Notes:
Leaders are still Chips and Electronics sectors, plus Chinese Growth Stocks
NYSE Short Interest at 1 year highs, as we have been saying last many weeks this is Bullish for us contrarily
Bulls in Advisory Surveys at 54% with only 17% Bears, once again getting historically high at over 3 to 1 ratio
Small caps are ripping higher to all time highs (IWM)
Energy names looking good for breakouts
---
Weekly Swing Trade Ideas list:
Last week we had multiple winners off the list including AMAT up 9%, THO up 9%, FIVE up 9%, and BLD up 7%.
We try to put together a fresh list each week for our SRP Members to work from in addition to the official Trade Alerts we sent out during the week via Text, E-mail, and Post.  We cant alert every idea, so this is a great way to add to the subscription benefits in addition to our alerts themselves.
Post IPO Base Ideas: (IPOs within last 6-12 months that may break out)
JP- Wealth Manager for Chinese High Net Worth Investors;
HCC- Met Coal producer, nice pullback
ATH- 8 month Post IPO Base for Annuity and Reinsurance provider
JAG- Energy exploration
PUMP- Hydraulic Fracking
Swing Trade Ideas:
TAL- 4 week ascending base pattern. 6 for 1 split recently. K-12 Tutoring for Chinese
STMP- Stamps.com, 9 week base pattern, electronic postage and more for small business. PE 23
KEM- 9 week base pattern, recent secondary offering pushed stock price down. Capacitors for Electronics and Solar industries
AEIS- 17 week base pattern, power conversion products for Solar Industry. PE 20, recent growth 67%
BABA- Alibaba, the Chinese online E-tailer and more. 6 week base pattern
ALRM- 6 week base pattern for Alarm.com, provider of cloud based security systems
COHR- 21 week base pattern, Lasers and Photonics, PE 22, Fiber Optics sector
GTN- Gray Television, 7 month base breakout, 54 markets for TV/Media, PE 8
ESNT- 6 month base pattern. Primary Mortgage Insurance and Reinsurance. All 50 states, PE 14
MCHP- 3 weeks tight pattern, PE 20, Chip maker
WB- 3 week corrective base pattern for social networking/media company from China (Owned by SINA)
ICHR- 18 week base cup and handle pattern, semi conductor equipment, fluids, PE 13
BRKS- Breakout of 5 month base, Automation and Cryogenic Products
TER- Breakout imminent of 5 month base, IC Test Systems, PE 19, recent growth over 60%
"I really like what you're doing (and it's not just because you're on a hot streak right now).    I feel like you have the whole package – solid fundamental and technical expertise – combined with a very realistic grip on trading psychology." A.W. –  3/28/17- SRP Member
"David, you are, without a doubt, one of the best if not the best Elliott Wave guys I am aware of" 8/30/17
Peter Brandt, CEO, Factor LLC  (One of the worlds top Commodity Traders and Technical Analyst)
Check out our swing trade service where we provide research, reports, entry and exit alerts via SMS and Email, plus morning reports, market forecasts daily and more! www.stockreversalspremium.com