08 Oct

Weekly Swing Trade Ideas and Forecasts Report
Publishers of Stockreversals.com (Opt in Free)
Stockreversalspremium.com a Swing Trade and Advisory service
TippingPointStocks.com a Long Term growth stock advisory service, just launched October 4th 2017!
Introducing our first new subscription service since September 2013!  TippingPointStocks.com, limited to 200 members and launched on October 4th. We are focusing on our absolute best ideas for 9-18 month holding periods and objectives of 50-200% gains per position. Actively monitored and updated, full research reports and guidance ongoing for this transparent and open portfolio. Samples include TTD up 125%, SHOP up 350%, STRP up 600% and more. Read up at www.tippingpointstocks.com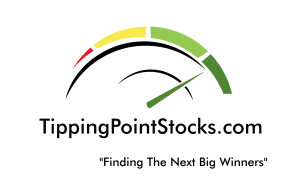 ---
Weekly Forecasts and Trading Ideas:
SP 500, Biotech, NASDAQ, GOLD forecast and chart notes
Market Notes
Swing Trading for 11% Gains sample- KEM
3 Post IPO base ideas
 14 Swing Trade Candidates:
---
Indexes rallied to all time highs once again as this Wave pattern from 1810 lows in early 2016 continues to extend a bit further than our initial 2491 projection.  We are now reviewing the patterns in the SP 500 index and coming away with some likely pivot targets for the weeks ahead to watch for a larger corrective pattern to unfold from. With interest rates still historically low and hopes of some tax reform, money is being pushed into stocks and valuations are stretched.  However, we play the trend and for now it remains up with some consolidation expected near term after a classic 8 day rally.
---
SP 500: 2608 2640 2693 are the 3 major pivots we are watching in the weeks ahead
Clearly the chart is extended near term, the last time this extended was around 2493 before a correction to 2417 and 2401 before a correction to 2322.
NASDAQ Update:  6616 pivot ahead, 6590 currently
Also extended a bit short term after this rally as we start the 3rd quarter. Purely from a pattern perspective should top out and consolidate or correct soon.
Biotech Sector Update:
We rode up the 8 day rally in the Biotech sector by jumping into LABU 3x BULL ETF at SRP for a swing. A nice 14-17% gain within 2 weeks, a perfect trade.  Should consolidate some now.
GOLD update:
We had projected a week ago at SRP in the morning report a drop to 1265 for Gold.  Gold hit 1263 and reversed up to 1279 late in the week. The next upside target is in the 1300-1304 ranges.
---
Market Notes:
As we continue higher in what appears to be an extension 5th wave up in the markets, the Investment Advisory surveys reflect a bullish stance. Currently 58% Bulls to only 17% Bears, typical in a powerful wave up but also historically on the higher end of the curve with over a 3 to 1 Bulls to Bears ratio.
As we have been indicating for the last many weeks, the NYSE short interest is at  5 year highs and we said weeks ago that was a contrarian bullish indicator.
Last week we put our our usual list of Swing Trade ideas, the winner was a 38% gain in JP.  Always worth reviewing our list for ideas.
---
Swing Trading for gains- KEM hits for 11% in 4 days
This past week one of our alerts was KEM on Monday, we felt the pattern was bottoming out after the stock corrected following  a secondary offering.  One of the patterns we like to look for is the "Reversal" pattern, hence our name Stock Reversals.  This is where you have had a strong run up in a stock and it runs out of energy, traders begin to book gains and then often an event takes place to push it down artificially. We wait for signs of  stabilization or may some number of trading days to bottom out. This is when your risk level for entry is now lower, most traders have moved along to another name, and a stock can be ripe for a reversal gain to the upside.
We alerted KEM at 21.60 with a 22.25 max entry, now nearing 24 we are up nicely by the end of this past week. Our profit objectives have not yet been met.  At SRP we like to take 1/2 off the table on the way up towards our objectives and then ride the remainder for more potential gains. This reduces risk but still keep you in the game.
---
Weekly list of Swing Trade Ideas
Each week we try to put up 10-18 ideas that are at the top of our lists for possible SRP Alerts. Since we cant issue 10-18 alerts per week, we also try to provide a list for our Members to also use on their own outside of our actual alerts. Last week JP was a 38% gainer off the list, and KEM and others also rose.
Post IPO Base Ideas:
ATH- Annuity and Reinsurance provider, PE 9
DESP- Argentinian online travel services
RYB- Chinese Early childhood education provider
---
Swing Trade Candidates:
GDOT- Breaking out to highs, we had this on our list several weeks ago
ICHR- On last weeks list, 18 week cup and handle base pattern, in the strong Semi Equipment sector, close to a breakout with a PE of 13
STMP- On last weeks list, 10 week base now, close to breakout after corrective base. PE 24, we first wrote this one up back at $88!
BABA- Alibaba on the list again this week, now an 8 week base.
KEM- We are long at SRP already, but this still looks ripe for breakout, 10 week base
SINA- 4 weeks base pattern, Internet portal in China but owns majority of WB, undervalued still. We first highlighted this around $90, now $115 area
ATM- 10 week corrective base pattern for Chinese Auto content and e-commerce company.
NTRI- 7 month flat base for Nutrisystem, the Diet based products provider. PE 36 growth of late 50%
SUPV- 4 week ascending base for this Argentinian Financial services firm. PE 14
FB- 11 week base for Facebook
PRAH- 3.5 month flat base pattern, outsourced clinical services provider to the Biotech industry, PE 29
HQY- One of our 2017 favorite names, may finally break out soon of 18 week base. HSA services provider
MLCO- 5 month base for this Casino operator