22 Apr

Weekly Market Map Forecasts and Trade Ideas Report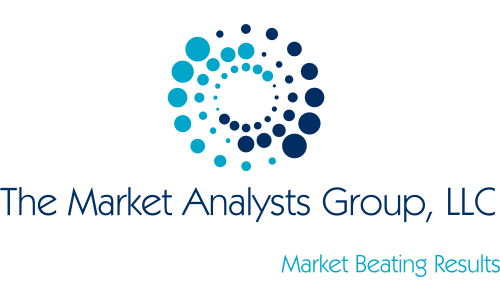 Stockreversalspremium.com – Swing Trade service with SMS E-Mail and Post Alerts for entry and exit plus morning pre market updates every day! 70% profitability rate since September 2013 inception!  See our full year 2018 results
Tippingpointstocks.com– Growth Stocks with 50-200% upside with our proprietary research!
E-Mini Future Trading Service – Hosted on Stocktwits.com and launched in October 2018.  This service focuses on the SP 500 using our market map models and then translates that to Futures Trading advice and alerts. Some members trade ETF and or Options off our calls.  Short term and long term views…morning updates, trades and more.  Join for $50 a month!
ESAlerts.com– Auto-Trading SP 500 Futures Service, launched January 2019. Our proprietary SP 500 Forecast models are turned into Automatic Trade executions taking advantage of swings we see in advance. First two trades on this platform produced 11.25% and 19.50% gains. We work with a Trading Firm in Chicago who handles our trade instructions and executes them on your behalf. Great for the busy investor looking for more income out of the market. $149 per month or $349 per quarter
StockReversals.com Members get an exclusive 30% coupon offer to join our SRP Swing Trade subscription service. 
---
Weekly Market Forecast Maps and Swing Trading Ideas Report: April 21st
---
Market Analysis – 5th wave bull leg approaching previous ATHs, possible alt bull count in 4/14 report

2019 remains the year of the micro cap and we've closed out

 

2 big winners for +150% and +100% in just 2 months

 

 and our March 13th Buy Report on SOLY up 150% recently!

 

Check

 into

 Tippingpointstocks.com

!

  Read our recent

 

blog entry here

 (click to read)
Key Items for this week:
Price action off Major Lows (monthly perspective)
Market Breadth / Internals
What are the next targets for the SP 500?
For the stock market trading week ending April 18th, the broad markets were mixed during this shortened holiday week.  The indexes are starting to show signs of short term exhaustion, with only 2 of the 4 major indexes posting positive gains for the week.
In this week's report, we will go over the most likely outcome to watch for over the next few weeks, as well as share some perspective on this current rally off the Dec lows in context with other major market rallies of recent past.  We are bullish for the coming months, putting the lower bear market count to the side once price held 2700 successfully in February and early March.  Seasonally, we are looking for strength going into summer/fall and see new all time highs in 2019.
Our primary count is that we are finishing off Wave 5 ending diagonal from the March Wave 4 lows of the bigger bull wave started late December.  Ending diagonals are known for being longer in duration compared to other waves, and also tend to usher in sharp moves once the wave is complete. 
The SP 500 is currently testing its last resistance zone from 2018, which if we go above comes new all time highs.  Be sure to read last week's report, where we showed an alternate bullish count which could come into play if 2920-40 doesn't act as resistance to hold price here in the coming weeks.  
Week ending 4/18:

 

SP 500

 -0.1%

Russell 2000

 

-1.2%

Nasdaq 100

 +0.8%

Dow Jones 30

 +0.6%
Price action off Major Lows (monthly perspective)
Looking back at the major lows since the 2009 bear market, price has tended to rally on a monthly basis from its long term bottom to the upper monthly Bollinger Band, as shown in the chart below.  The current upper band is around 2956, which is slightly above previous all time highs.  Notice when you see our daily SP 500 chart below, you'll see that we expect any retrace to hold 2675-2725 area, which coincidentally is the middle monthly BB (20 MMA).  All of these band levels are consistent with our Elliot Wave targets, so it's good to see confluence there.
Market Breadth / Internals
Nothing much to see here other than negative breadth in the past week or so.  Net advancing stocks, Net Advance/Decline Volume and tick are all coiling in an indecisive pattern thus far.  The % of SP 500 stocks above 20 and 50 DMAs continued to decline this week, so it's really just waiting and watching how this resolves out of this larger wedge.
Breadth & Market Internals chart:
What are the next targets for the SP 500?
We expect the market to resolve the many open gaps off of the March lows, including 2 weekly gaps (created by a gap up on a Monday that doesn't test the prior Friday's high before going higher) here in the coming weeks.  This will provide great opportunity to buy into some stocks that we like that might have already run or are getting ready to run, especially in our SRP and TPS services.
A pullback to the 20 DMA / lower end of wedge would not be surprising, which would allow for an opportunity for SP 500 to try and make a run at closing at new all time highs sometime in May.
The 13 and 34 DMAs provide support and will continue to be our areas of focus of breakdown before we start looking at retrace levels.  Until then upper targets remain 2920-30 region and downside levels are 2870-50 region, so no real advantage here.
---
Now on to some charts…
SP 500 Charts: Wave 5 can extend.  Above 2930 weekly close, see possible Alternative Bullish Count  Corrective targets 2850 / 2800 / 2750, but follow the 34 day EMA line for best results.
This chart shows possible 5th wave as an "Ending Diagonal", so could have more more pullback, then one more surge higher.
Biotech (XBI) Chart: Our call for pullback nearly reaching our 82 upper end target last week.  Likely oversold, see what kind of bounce we get this week.  There is still an open gap below.
 Bottom Line:
Market showing exhaustion signs particularly with consecutive daily gap ups (we saw this in January 2018)  

Bigger term retrace levels are 2750 / 2800 / 2850, which ideally would give us a launchpad to attack new all time highs.  2680 is the midpoint of 2019's High-Low range.

Stock Pickers market, don't confuse our SP 500 charting with Swing Trading opportunities unless we are in a Major Wave lower

We are becoming more confident in the new BULL CYCLE pattern, due to seasonality and breadth, among many other things, and need to see price action strongly break down below 2500 before we reconsider our Alternate ABC Bear Cycle Lows.
We also advise SRP Members to consider all of our services so you can attack the market from 3 different angles:
1) Long Term growth stocks (Tipping Point Stocks) We had a new report  out Monday of this past week!! April 7th! Still in buy ranges. Join now for $999 per year charter rates, limited to 200 members.
HYRE up +100%, SOLO up +300% this year already and our most recent research from March 13th is already up 150% in just 4 weeks (SOLY). 
Our most report came out Monday morning April 7th and we liken this company to being the next Procter and Gamble combined with Amazon!! Still in Buy ranges as of 4/21/19 in 4 week base near highs.
2) SP 500 trading up and down movements (ESAlerts.com or Stocktwits Futures Room) 
3) Swing Trading stocks and ETFs (Stock Reversals Premium)
E-mail Dave if you have any questions on the above at all.  (Dave@stockreversalspremium.com)
---
Swing Trade Candidates:  Each week we provide 8-15 Swing Trade ideas to consider as part of our SRP service. We often pick a few from the list during the week as actual alerts.  We have 13 names this week.
HEXO – CHART LINK
5 week base near 52 week highs, testing September 2018 resistance.  Cannabis US listed play.
CRLBF – CHART LINK
4-5 week base not far off highs for this Cannabis Producer, distributor, and retailer. Arguably emerging as the US Blue Chip stock to own, but could break out in next few weeks towards 17 from 12 area. Ran to $13.30 last week from $10.55 pivot lows, this pullback here is normal before the next advance.
LX – CHART LINK 
3 week ascending base from this Chinese Online Lender, this industry is turning around in China and this stock could make a run from 14 to the 18 area in coming few months.
NIU – CHART LINK
Chinese Electric Scooter maker, after soaring from a base of $8 to $13.50, has pulled back hard to the low $9's area.  Could settle in here and start a rebound. $8.75-$9.25 ideal buy ranges.
GH – CHART LINK 
8 week base, recent IPO lock up took shares down from $107 to a low of $61.  Now around $70 this could settle and make another run.  Emerging technology for Liquid Biopsies, could improve standard of care.  We would put a stop loss around $64.90 near closing.  
TTD – CHART LINK
9 week consolidation flag above the 13wma, still looking great for higher.  Company provides a self-service omnichannel software platform.
ZS – CHART LINK
Holding 13wma in a weekly flag pattern from its last earnings gap up.  Extremely bullish over coming weeks if it holds 57.50.  Company operates as a cloud security providing solutions worldwide.
HCC – CHART LINK
3 week base just off of all time highs.  Company produces and exports metallurgical coal for the steel industry.
PAYC – CHART LINK
10 week base, looking like it's close to breaking up from right side to new ATHs.  Company provides cloud-based human capital management (HCM) software service for small to mid-sized companies in the United States. 
SE – CHART LINK
7 week base flag forming after its previous earnings gap.  Company engages in the digital entertainment, e-commerce, and digital financial service businesses.
I – CHART LINK
Holding its 20MMA nicely and follow through on weekly looking likely.  Company provides satellite communications services worldwide.
JBLU – CHART LINK
Airline company with triple bottom and looking like support building here for an oversold rally. 
TWLO – CHART LINK
6 week consolidation holding 13wma in a beautiful uptrend.  Company provides a cloud communications platform.
---