15 Oct

Weekly Stock Trading Advisory Report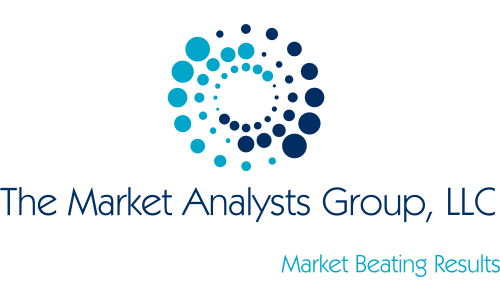 StockReversals.com Members get an exclusive 30% coupon offer to join our SRP Swing Trade subscription service
---
Stockreversalspremium.com – Swing Trade service with SMS E-Mail and Post Alerts for entry and exit plus morning pre market updates every day!
Tippingpointstocks.com– Growth Stocks with 50-200% upside
---
 FREE STOCK TRADING IDEAS AND MARKET TREND FORECASTS WEEKLY REPORT
Weekly Forecasts and Swing Trading Ideas Report: October 14th
Each week we put out an initial list of 10-18 Swing Trade ideas for our SRP Members and Stockreversals.com Members as well.  Although not a full on comprehensive list of all of our ideas, we often will pick 1-2 from this list as actual alerts during the week for our SRP Members if warranted or market conditions or news flow dictates. The list is below the charts in this report.
We also have Updated Weekly views of the SP 500 Index.  Last week the broad markets sliced through many support levels, with the SP 500 finishing the week down -4.10%, while the Russell 2000 was down -5.2%, Nasdaq 100 down -3.3%, and the Dow was down -4.2% for the week.
Assuming the SP 500 bottomed Friday (or early this week), we're expecting a rather quick move back to test the 2848-52 area to even as high as 2873, where major fib and moving average support sits right now.  We'll continue to take one week at a time, and want to see how price reacts early this week, as it's not uncommon to see retest of lows occur before ultimately bottoming.  For now, we continue to believe that the market decline should be nearing its end in the short run.
In addition, sentiment gauges fell to levels not seen for months and even years now.  This mix of technical, behavioral and fundamental analysis is what we pride ourselves on in being able to find the best opportunities for reversals in the market.  Charts are below.
SP 500 Chart: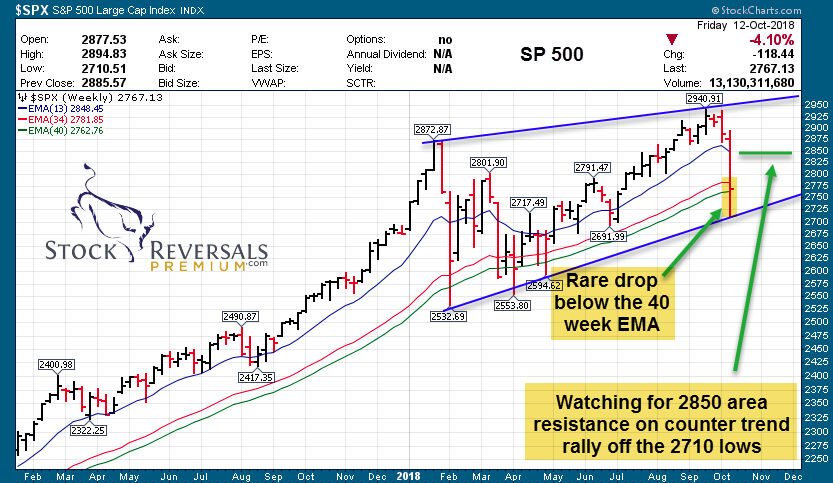 Sentiment Gauges: NAA50R, VIX, Fear/Greed Indexes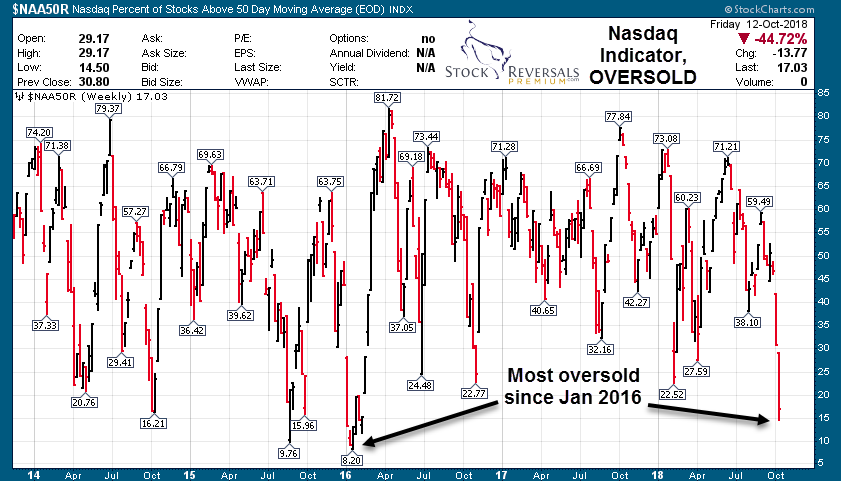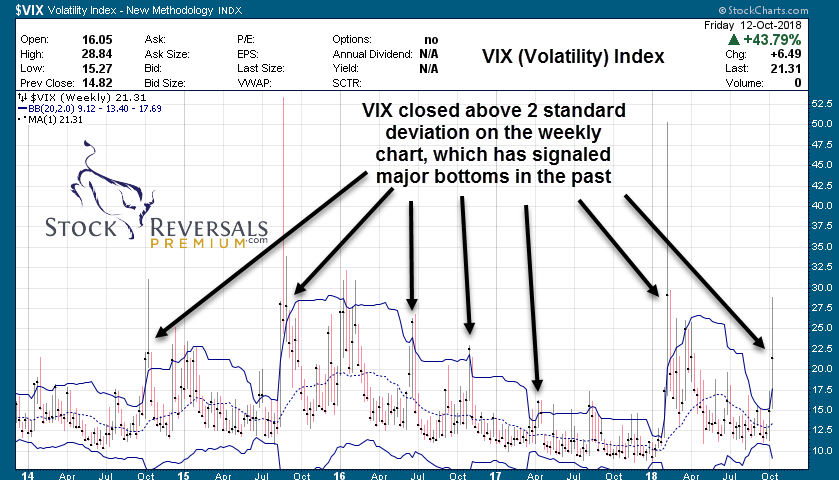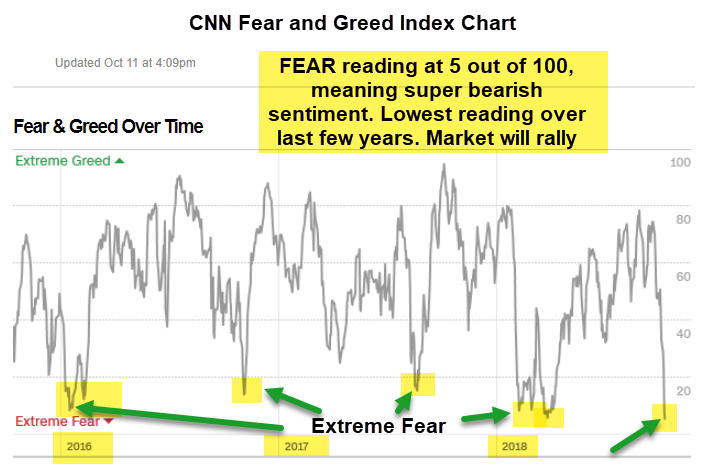 ---
Swing Trade Candidates:  Each week we provide 8-15 Swing Trade ideas to consider as part of our SRP service. We often pick a few from the list during the week as actual alerts.  This week we have 14.
WWE- bounced off it's weekly mid BB and closed above weekly 13 EMA, still consolidating in a 12 week base near all time highs, producer of Pay Per View and Media programs related to wrestling
MTCH- 5 week consolidation base off of all time highs. On our list in the past before the big breakout. Support at 50 area. Provides dating products in over 190 countries online.
PANW – 5 week consolidation base off of all time highs.  Cybersecurity company offering products advanced firewalls and cloud-based offerings.
MEDP- 11 week base, bouncing off weekly mid BB nicely.  Outsourced clinical development services to Biotech industry
MOMO –  possibly weekly double bottom last week.  Chinese provider of mobile social networking platform.
PLNT- sharp 2 week decline to weekly 34 EMA.  Uptrend still remains strong.  Operator of over 1500 fitness centers.
CPE – high consolidation on new highs since June.  Sector leader in energy exploration & production.
BSX – 2 week sharp correction back to 13 week EMA from highs. Leader in manufacturing of medical devices.
GRUB – 4 week correction to weekly 34 EMA.  Online and mobile food-ordering company that connects diners with local restaurants.
ATKR – possible ABC correction to weekly 34 EMA.  Manufacturer of Electrical and Mechanical products for construction markets.
GOGO –  4 week high/tight consolidation. Provider of in-flight broadband Internet service and other connectivity services.
SFM – massive 2 year base, attempted breakout in the last month or so.  American supermarket chain.
SUPN – 5 week base, holding range on monthly timeframe.  Specialty pharmaceutical company focused on developing and commercializing products for the treatment of central nervous system (CNS) diseases.
WHD- Backtest of a large 20 week base, cup and handle pattern. Support in 36-37 zone. Wellheads and pressure control equipment.