22 Jan

Weekly Stock Trading Advisory Report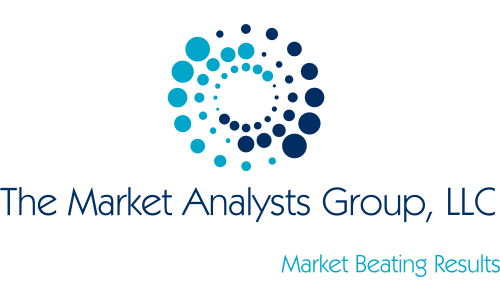 StockReversals.com Members get an exclusive 30% coupon offer to join our SRP Swing Trade subscription service. 
---
Stockreversalspremium.com – Swing Trade service with SMS E-Mail and Post Alerts for entry and exit plus morning pre market updates every day! 70% profitability rate since September 2013 inception!  See our full year 2018 results here
Tippingpointstocks.com– Growth Stocks with 50-200% upside with our proprietary research!
E-Mini Future Trading Service – Hosted on Stocktwits.com and launched in October 2018.  This service focuses on the SP 500 using our market map models and then translates that to Futures Trading advice and alerts. Short term and long term views…morning updates, trades and more.  Join for $50 a month!
ESAlerts.com– Auto-Trading SP 500 Futures Service, launched January 2019
---
Market Analysis – B wave path in play, 2575/2640 achieved, 2700/2715 area next up
SRP YTD performance – last 12 trades profitable for 14% average gains!
2019 setting up as volatile year but great for trading, you must have a plan and a Market Map!!
MARKET UP 4 WEEKS IN A ROW: Will it keep going up without a pullback? What are the targets?For the week ending Jan 18th, indices rallied for a 4th straight week higher.  Since Christmas Eve, the broad indexes have rallied between 14-17% in 4 weeks!


| | |
| --- | --- |
| Week ending 1/20: | |
| SP 500 | +2.9% |
| Russell 2000 | +2.4% |
| Nasdaq 100 | +2.8% |
| Dow Jones 30 | +3.0% |

Additionally, biotech has rallied +30% off it's lows!!

While it's probably too late to aggressively put money to work now, the better time would have been right after the crash, but most people were in panic mode with financial media touting the start of a bear market and warning about all the geopolitical uncertainty.

However, we at SRP used our Market Maps to position ourselves more aggressively near market pivots and success has followed now that we have closed 12 trades in a row positively for 14% gains (on average) since the year began.  SRP Swing Trade Members who are following our lead should be off to a great start in 2019. That said, there will be lots of volatile action ahead and we will do our best to position accordingly and be defensive when necessary.

Since our call for Interim A bottoming at 2346, the SP 500 has rallied nearly 325 points, or +14%.

Our year to date performance is shown below, and we will continue to provide an update in our future weekly reports.

SRP Model Performance (YTD):

The SRP model portfolio has outperformed the SP 500 by over 12% year to date!!  

On to some charts for this week…

SP 500 Charts: Interim B wave in progress, 2713 / 2757 large fib targets 

 

Biotech (XBI) Chart: 

VIX chart:

Bottom Line:

Interim Wave B up from the ABC – A to 2346 on SP 500 should be close to completing (or possibly just A of Interim B)
Interim Wave B 2572, 2640 targets have been met.  Watch 2684, 2705, and 2726, which represent C wave ratio of the 174 pt A leg up from 12/24 – 1/2.  Our original upside target of 2715 is also approaching.
Market is close to downtrend line resistance with the 200 day MA not far away
4 weeks up straight, high probability next week will be bias down, with earnings season still under way. Volatility is not over by any stretch, but for swing trading it's the environment we prefer.
Stay the long term course in up or down cycles and we will look to beat the market indexes with less risk as we have since September 2013 inception.  We will make mistakes like every trader does, but stay on the horse and follow the alerts and advice through all cycles if you can.


---

Swing Trade Candidates:  Each week we provide 8-15 Swing Trade ideas to consider as part of our SRP service. We often pick a few from the list during the week as actual alerts.  We have 15 names this week.

OSTK – we know the name is oversold, however there was huge buy volume spike on Friday.  17.5/18.0 – 20.5 would make the swing worth the effort.  Company operates as an online retailer in the United States, with ties to bitcoin technology.

ZAYO – 4 week rally off lows, so consolidation could be in line, however, gap above at 30 seems reasonable.  Company provides bandwidth infrastructure solutions for the communications industry in the United States, Canada, and Europe.

MOGU – post IPO fade of roughly 80% or so has us interested after last weeks' candle.  Company operates as an online fashion and lifestyle destination in China.

STAA – 13,34,40 weekly emas all pinching here, with a strong candle last week.  38-40 would be initial target.  Company designs, develops, manufactures, markets, and sells implantable lenses for the eye, and delivery systems to deliver the lenses into the eye.

LASR – double bottom post IPO retest of lows.  What more could you ask for?  22-24 well within possibility.  Company designs, develops, and manufactures semiconductor and fiber lasers used in various end applications in the industrial, microfabrication, and aerospace and defense markets.

EB – weekly triangle forming here.  Looks like it wants to explode upwards.  Could attack 33-35 to start.  Company's platform integrates components needed to plan, promote, and produce live events that allow creators to reduce friction and costs, increase reach, and drive ticket sales.

URGN – high flag for 2 weeks on weekly chart, consolidating for months and now breaking up good volume.  May need to retest 47-48 area before higher, but 57-60 ultimately.  Company focuses on developing novel therapies for urological pathologies.

DBX – daily 13/34 crossover, coming off post IPO base low.  Could see back to 25-27.  Company provides a collaboration platform worldwide.

DOCU – Up an additional 8% last week.  Hope some took advantage of this being on weekly reports last 3 weeks, first highlighted at 40 region, now 17% higher.  Above 48 will see 52-54.  Company provides cloud based transaction products and services in the United States.

BJ – steadily climbing week by week, now up 11% since we first highlighted 3 weeks ago.  Stock continuing to form a bottom here off the post IPO decline to the IPO gap.  If this continues to accumulate, look out! Company operates as a warehouse club on the East Coast of the United States.

REZI – Still like the post IPO base forming here on the weekly.  Up 12% since first highlighted around Christmas.  A break above 22 would see a move to 23-25.  Company provides critical residential comfort and security solutions.

ZS – looks like a huge cup and handle on the weekly.  Still keeping this on the list for eventual breakout.  Up 27% since first highlighted around Christmas.  This should see new all time highs soon.  Company operates as a cloud security company worldwide.

FTCH – post IPO wedge forming, could get interesting.  Could see 24.50 region.  Company is an online luxury fashion retail platform that sells products from over 700 boutiques and brands from around the world.

TREX – stock up nearly 30% since we highlighted 3 weeks ago.  The stock is at our first target but the weekly chart looks coiled for higher.  Company manufactures and distributes wood/plastic composite products.

FTSI – oil and gas name here, so be aware of crude price.  Looks like inv. head and shoulders forming, which would have the stock test 8.5-9.3, which could make for a quick trade for those who are nimble. Company provides hydraulic fracturing services in North America.