14 Jan

Weekly Stock Trading Advisory Report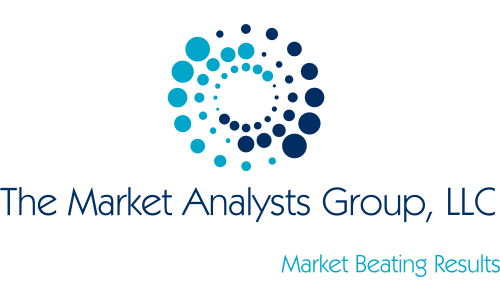 StockReversals.com Members get an exclusive 30% coupon offer to join our SRP Swing Trade subscription service. 
---
Stockreversalspremium.com – Swing Trade service with SMS E-Mail and Post Alerts for entry and exit plus morning pre market updates every day! 70% profitability rate since September 2013 inception!
Tippingpointstocks.com– Growth Stocks with 50-200% upside with our proprietary research!
E-Mini Future Trading Service – Hosted on Stocktwits.com and launched in October 2018.  This service focuses on the SP 500 using our market map models and then translates that to Futures Trading advice and alerts. Short term and long term views…morning updates, trades and more.  Join for $50 a month!
ESAlerts.com– Auto-Trading SP 500 Futures Service, launched January 2019
---
Market Analysis – B wave path in play, 2575 achieved, 2640's, 2715 area still possible
SRP smashes the market on a relative basis in 4th quarter 2018
2019 setting up as volatile year but great for trading, you must have a plan and a Market Map!!
MARKET UP 3 WEEKS IN A ROW: Can it last? What are the targets?
For the week ending Jan 11th, indices climbed higher in a slow grind with minimal volatility to close a third consecutive week higher.  Since Christmas Eve, the broad indexes have rallied between 10-14% in less than 3 weeks.
| | |
| --- | --- |
| Week ending 1/13: | |
| SP 500 | +2.5% |
| Russell 2000 | +4.8% |
| Nasdaq 100 | +2.8% |
| Dow Jones 30 | +2.4% |
Incredibly, Biotech has rallied +28% off it's lows!!
Then again, the best time to put money to work is after a Crash, but most people panic or are not sure where the bottom is coming in and how to look for it.
At SRP, we use our Market Maps to position ourselves more aggressively near market pivots or step off the gas near pivot highs… and that has paid off in spade the past few weeks for SRP Swing Trade Members.
We are happy with our call a few weeks ago of Interim A bottoming at 2346, and the market has not disappointed.
Interim A bottomed on extreme negative sentiment and behavioral patterns not seen since 2015, 2011, and even 2008, and we took advantage of being contrarian and calling for a bottom and looking higher for an Interim B rally up.
As such, we have had some incredible swing trades alerted in our Premium Service.
MRIN: 15-18% avg gains in 24 hours!
ROKU: +15% gains in 5 days! (Later up nearly 50% from our Trade Alert and 23% minimal for our Swing Traders. We advised gain taking at 37 plus area from 30 and suggested a 4% trailing stop for those more aggressive. Some SRP members hit for $44 plus before getting stopped out.
EXPI: +17% avg gains so far, currently up +35% on final 1/2 position! We sent the alert at $7.30 per share, and just a few trading days later its up 35%. We sold 1/2 on the way up which is our routine.
ZLAB: +10% avg gains so far, holding 1/2 position! Here again we had the 8% plus sell 1/2 rule come into play, guaranteeing profits for SRP Members.
While we've had a number of double digit swing trades the past few weeks, credit is due more so to our SP 500 market mapping, which helps give us confidence when pouncing on opportunities, ESPECIALLY around an interim bottom.
It's easy for anyone to say in hindsight "of course this or that stock went up", but we spend time each day analyzing our SP 500 market map in our morning reports for our premium subscribers, because it tells us when to step on or off the gas, so to speak as we mentioned above.
In addition, we tend to get emails concerning the markets or sometimes even membership cancellations at almost always the wrong time.  It's a contrarian signal we tend to watch for near bottoms, and late December was no different.  We don't believe folks who cancel the service are giving up on Stock Reversals per se, but rather we believe they're giving up on the market.  Perhaps they don't believe with all the negative news and sentiment in social media that we can find any swing opportunities.  Our track record shows otherwise.
The best time to buy is into the final teeth of a crash!
In fact, since the SP 500 topped in late Sept 2018 around 2940, the SRP model portfolio has outperformed the index by over 20%!!  This includes the fact that our SP 500 market maps kept us in cash for much of this time period.
Now on to some charts for this week…
SP 500 Charts: Interim B wave in progress, targets 2600-20, 2715
Biotech (XBI) Chart: 
Bottom Line:
We are still in an Interim Wave B up from the ABC – A to 2346 on SP 500.

2572 was our first target, which was exceeded last week, with the market closing just under 2600.

There should be resistance from here to our 2620 target, with some possible back filling this week.

Next week is monthly option expiration as well as earnings season starting up.  There will be volatility!
We continue to be active with trade alerts and have seen great success so far in 2019! Stay the long term course in up or down cycles and we will look to beat the market indexes with less risk!
---
Swing Trade Candidates:  Each week we provide 8-15 Swing Trade ideas to consider as part of our SRP service. We often pick a few from the list during the week as actual alerts.  We have 14 names this week.
ZS – up 8% last week and looking ready to break out of the 8 month post IPO base.  This should see new all time highs soon.  Company operates as a cloud security company worldwide.
YETI – post IPO breakout, earnings raise guidance.  19-19.5 targets. Company designs, markets, and distributes products for the outdoor and recreation market.
PLNT – Up 7+% last week, breaking out to new all time highs.  This could continue to squeeze.  Everyone working out now?  Company franchises and operates fitness centers under the Planet Fitness name.
DOCU – Up 6% last week, trying to catch a bid.  Hope some took advantage of this being on weekly reports last few weeks.  Post IPO base pattern forming since last spring, setting up for a run back to 48-50 level.  Company provides cloud based transaction products and services in the United States.
COUP – large volume last week, looking strong.  13 week base which should test 72-75 ultimately.  Company provides cloud-based spend management platform.
TME – post IPO base building, and staying on the list.  Should attack 14.50-15.0.  Company operates an online music entertainment platform that provides online music and music-centric social entertainment services in China.
EB – 13 week base off IPO highs.  Could attack 33-35.  Company's platform integrates components needed to plan, promote, and produce live events that allow creators to reduce friction and costs, increase reach, and drive ticket sales.
AAC – bull flag building here on the daily.  3-3.2 could be short term target, or 20-30% higher.  Company provides inpatient and outpatient substance use treatment services for individuals with drug addiction, alcohol addiction, and co-occurring mental/behavioral health issues in the United States.
URGN – weekly chart looks great, consolidating for months and now breaking up good volume.  May need to retest 47 area first, but 54-57 next up.  Company focuses on developing novel therapies for urological pathologies.
ADRO – inside week off a base pattern forming.  Looking for 3.5-3.7, or 20-30% higher.  Company operates as an immunotherapy company.
AYX – up 11% last week, breaking up to new highs.  Company operates a self-service data analytics software platform that enables organizations to enhance business outcomes and the productivity of their business analysts.
BJ – stock up another 4.6% last week, continuing to form a bottom here off the post IPO decline to the IPO gap.  Closed above 23.50 and could really get going.  Company operates as a warehouse club on the East Coast of the United States.
REZI – Up 7% last week, and looks like it's just getting started.  Look for a break above 22 to see a move to 23-25.  Company provides critical residential comfort and security solutions.
TREX – up nearly 7% last week.  Looking for 70-75 region.  Company manufactures and distributes wood/plastic composite products.