31 Dec

Weekly Stock Trading Advisory Report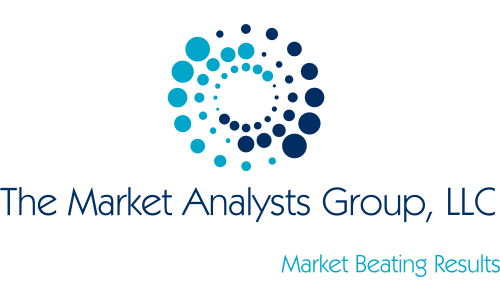 StockReversals.com Members get an exclusive 30% coupon offer to join our SRP Swing Trade subscription service. 
---
Stockreversalspremium.com – Swing Trade service with SMS E-Mail and Post Alerts for entry and exit plus morning pre market updates every day!
Tippingpointstocks.com– Growth Stocks with 50-200% upside
E-Mini Future Trading Service – Hosted on Stocktwits.com and launched in October 2018.  This service focuses on the SP 500 using our market map models and then translates that to Futures Trading advice and alerts. Short term and long term views…morning updates, trades and more.  Join for $50 a month!
We took a 16% one day gain Friday on our most recent trade. A small SP 500 move can yield big gains in short order. In this case, we shorted the SP 500 for profits.
Recent Trade closed out for 16% gain Dec 14th!
Results: An $800 gain on a $5,000 contract.
Premium Futures Trading Room (Register at stocktwits.com then join off the desktop)
---
Market Analysis – Retest of lows coming?  2350 or lower if SP 500 stays below 2520
For the week ending Dec 28th, indices started the shortened holiday week down a whopping 2-3% on Christmas Eve, but finished the week strong.  SP 500 finally crossed the -20% bear market level after Monday's close, and given that the month of December was on pace to be the worst ever (apart from 1980), it was not surprising to see a relief snap back rally to close off the final full week of trading for the month.
With that said, we define a Bear Market as when the preponderance of stocks are trading below their 50 day moving averages.  A Bear Market can be several weeks or months or 1-2 years even, its all relative.  Over the last 3-4 months its been an overall Bear Market with rallies along the way.
| | |
| --- | --- |
| Week ending 12/28: | |
| SP 500 | +2.9% |
| Russell 2000 | +3.6% |
| Nasdaq 100 | +4.0% |
| Dow Jones 30 | +2.8% |
Something interesting to note for Monday (last trading day of 2018):
The S&P Index has been around since 1923 (with 500 stocks since 1957). In all that time, December has NEVER ONCE been the worst month of a calendar year. If the SP 500 closes on Monday below 2568.61, 2018 will be the first year EVER to do so.
Our call is that Interim A wave bottomed at 2346, just shy of our 2333 measured target (even though ES futures bottomed before market open at 2316), and we are currently in Interim B wave targeting 2643 up to 2717.  However, should price fail to break back above Friday's high of 2520, it is possible that last week was the 4th wave of C of Interim A, as price was rejected at the .50 retrace of the move from 2685 – 2346, also the 13dma.
If so, we would expect a move to retest the 2346 lows or slightly lower to 2303, which represents a perfect Wave 1 = Wave 5 symmetry of the larger C wave.  This scenario we put at maybe at 25-30% chance, as more than likely we expect a rally into the 2600's ahead near term, but want to point this out.
As you can see from our weekly chart that the SP 500 tagged its 200 wma, something it hasn't done since 2015 and 2011 before then.  Most times when this occurs the first time, substantial support is found, but often a retest or even lower lows happen while consolidating around the 200 wma.
SP 500 Charts: Interim B wave in progress >2520, otherwise retest of 2346 or 2303 
Biotech (XBI) Chart: 
Bottom Line:
We should be in an Interim Wave B up from the  ABC- A to 2346 on SP 500.  This should take us to the 2650-2715 areas ahead, but we remain on guard as liquidity drying up has created massive  volatility.
---
Swing Trade Candidates:  Each week we provide 8-15 Swing Trade ideas to consider as part of our SRP service. We often pick a few from the list during the week as actual alerts.  We have 15 names this week.
USX – Falling knife here, but setting up a declining wedge, with targets from 6-7.50.  Good risk reward for those who are patient.  Company operates as an asset-based truckload carrier providing services primarily in the United States.
MTCH – Stock looks like it wants to head to fill gap up around 48.  Looking good with inverse H&S pattern.  Company provides dating products through its Websites and applications in 42 languages approximately in 190 countries.
FTDR – stock up 10% last week.   Post IPO consolidation, now that it's in the gap, we'll see if 13dma is tested first, around 29.  After that, we're looking at a run towards 30 IPO level at least.  Company provides home service plans to homeowners.
GH – high flag holding since IPO.  Could be a move to test mid 40s again.  Company is a precision oncology company, providing non-invasive cancer diagnostics.
THOR – look for possible breakout coming.  Stock building a base in the 15-16 range.  Company discovers and develops protein therapeutics.
BJ – trying to form a bottom here off the post IPO decline to the IPO gap.  Company operates as a warehouse club on the East Coast of the United States.
TME – a past Stock Reversals Premium swing trade that has filled gap and could be consolidating in a cup and handle formation.  Post IPO play.  Company operates an online music entertainment platform that provides online music and music-centric social entertainment services in China.
AVLR – nice post IPO selloff for better part of a year, retracing almost 90% of its post IPO highs.  However, this looks like some serious consolidation here and could be looking for a move back to 40-44.  Company provides transaction tax compliance cloud-based solutions worldwide.
REZI – Now triple bottom, and continue to view this as accumulation on the lows here.  May need a few more weeks, but keep on your watchlist.  Look for a break above 22 to see a move to 23-25.  Company provides critical residential comfort and security solutions.
GSKY – Up 10% last week, and could be explosive on a move back to the gap.  Nice 9 week base pattern.  An attempt back at gap around 10.00 and possible 13wma at 11.00-12.00 gap fill.  Company is a technology company, provides point-of-sale financing and payment solutions to merchants, consumers, and banks.
CBLK – looks like capitulation selling volume 2 weeks ago, with an inside week last week.  Sign of a bottom and could rally quickly to 15-16 at 13wma.  Company provides security solutions in the United States and internationally.
PLNT – Stock held 34wma nicely and bounced almost 10% off its lows for the week.  New Year's resolutions around the corner to get fit could provide an expected boost in revenues going into Q1.  Company franchises and operates fitness centers under the Planet Fitness name.
INVA – up nearly 7% last week, and don't look now but there's a massive weekly cup and handle formation brewing.  Already met our 17.00 target laid out last week, but could see more continuation.  Company engages in the development and commercialization of bio-pharmaceuticals with a portfolio of respiratory products.
VAPO – up 15% last week, and still like the post IPO base pattern setting up for a run back to 20-21 level.  Medical technology company, focuses on the development and commercialization of proprietary Hi-VNI technology products used to treat patients of various ages suffering from respiratory distress worldwide.
DOCU – Post IPO base pattern forming since last spring, setting up for a run back to 48-50 level bigger picture.  Company provides cloud based transaction products and services in the United States.