17 Dec

Weekly Stock Trading Advisory Report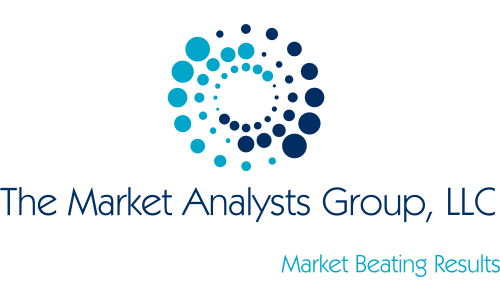 StockReversals.com Members get an exclusive 30% coupon offer to join our SRP Swing Trade subscription service. 
---
Stockreversalspremium.com – Swing Trade service with SMS E-Mail and Post Alerts for entry and exit plus morning pre market updates every day!
Tippingpointstocks.com– Growth Stocks with 50-200% upside
E-Mini Future Trading Service – Hosted on Stocktwits.com and launched in October 2018.  This service focuses on the SP 500 using our market map models and then translates that to Futures Trading advice and alerts. Short term and long term views…morning updates, trades and more.  Join for $50 a month!
We took a 16% one day gain Friday on our most recent trade. A small SP 500 move can yield big gains in short order. In this case, we shorted the SP 500 for profits.
Recent Trade closed out for 16% gain Dec 14th!
Results: An $800 gain on a $5,000 contract.
Premium Futures Trading Room (Register at stocktwits.com then join off the desktop)
---
Market Analysis 
For the week ending Dec 14th, indices closed heavily down, with the SP 500 finishing the week down -1.3%, the Russell 2000 down -2.6%, Nasdaq 100 down least at -0.3%, and the Dow down -1.2%.   With last week's bearish engulfing candle for SP 500, the market followed through this week, closing on the lows right at 2600.  Interestingly, small caps and Nasdaq were relatively stronger.
For almost a month now, we have pointed out that we are looking for a retest of the Oct lows at 2603, and last week's low met and exceeded that retest by 20 points or so, before closing Friday back at the 2600 retest level for the week.
As stated last week, "if the market breaks breaks the 2605 or 2580 levels on a closing basis, then our lower targets will likely come into play…"  Let's see if the last support level at 2580 holds this week.
This is bearish activity, and all the market has been doing is violently consolidating since late October in a 200+ point band range.  The average High-Low range the past 8 weeks has been 125 points!!!  Until there is a series of consecutive closes under 2600 or over 2800, we will remain in this band. (This can be challenging for buy/hold investors, but it's been great for our ES alerts and SRP swing trading services!)
It's a mixed bag of readings, mostly still bearish.  Sentiment and breadth are still in the dumps, while the VIX looks coiled for a breakout.  All eyes are on the FOMC Wednesday, as futures are pricing a 75+% probability of Powell and the Fed hiking interest rates another 0.25%.  However, considering the market has been heavily event/news driven as of late, be on the lookout for language Wednesday that implies dovish forward guidance with "data reliant slow hikes" to be re-evaluated in 2019.  In our opinion, this would cause bonds and dollar to sell off, while equities soar for year end rally.
Despite the markets being negative 5 of the last 8 weeks, we have been very active in our Premium Service, particularly with post IPO swing trades.
We initiated 2 new swing trades last week, while taking profits on 2 existing positions for 7% and 6% gains, and 1 breakeven sell this past week.  Currently we have 3 open swing trade positions  as we are maintaining higher cash balances watching for an intermediate C wave low.
---
SP 500 Charts: C wave most likely in progress <2600, targets 2513- 2470s area likely.
Biotech (XBI) Chart: 
$VIX Chart:
We highlight another swing trade winner we closed a partial position on this past week.
Swing Trade example: EB closed full position last week for 6% gains
We identified a 12 day correction period off an interim high, with sideways consolidation.  Premium subscribers were alerted on Tuesday 11/27 and had opportunity to buy around 28.74 area.  As projected, the stock rallied despite the market downdraft, and we took profits after just a few day hold for 6% gains.  This beats cash % rate at the bank!
Original Swing Trade alert chart, sent 11/27 to SRP Members:
With only a few day hold time and 6% gain, $10,000 invested in this trade would have paid for almost 9 months' worth of SRP subscription!
Learn more about becoming a premium member at Stockreversalspremium.com
---
Swing Trade Candidates:  Each week we provide 8-15 Swing Trade ideas to consider as part of our SRP service. We often pick a few from the list during the week as actual alerts.  We have 15 names this week.
ZS – 6+ month base forming here, in a beautiful post IPO consolidation.  Watch for new highs in coming weeks. Company operates as a cloud security company worldwide.
AYX – new all time closing high last week.  70-72 target is possible.  Company operates a self-service data analytics software platform that enables organizations to enhance business outcomes and the productivity of their business analysts.
MGP – 3 week thrust of recent bottom; consolidation above 28.50-29.00 should lead to retest of 31.50 at minimum.  Company one of the leading publicly traded real estate investment trusts engaged in the acquisition, ownership and leasing of large-scale destination entertainment and leisure resorts.
MTCH – looking to rally to underside of gap, possibly filling it from 47.25-50.00.  Company provides dating products through its Websites and applications in 42 languages approximately in 190 countries.
FTSV – post IPO breakout, watching for consolidation next week.  Upside to magical 30 level for now.  Company operates as a clinical-stage immuno-oncology company, focuses on developing therapies to activate macrophages for the treatment of cancer.
HUYA – had this name on the weekend report a few times last month or so.  Last week was the move we were looking for.  Let's see if we get consolidation holding upper half of last week's range or better yet a break of downtrend line this week.  Company operates game live streaming platforms in China.
KEYS – up nearly 5% last week; 3 week candle pattern very bullish.  Looking for a move up to 65.  Company provides electronic design and test solutions to communications and electronics industries internationally.
PTI – still coiling in a large bull flag, and could see a move to 6.00+ ultimately.  Company operates as a clinical stage biopharmaceutical company, discovers and develops novel therapeutics to treat cystic fibrosis and other diseases caused by an imbalance in the proteostasis network.
HZNP – back to back weekly tails, on sideways consolidation for a few weeks now.  21-22 should be within reach.  Company focuses on researching, developing, and commercializing medicines that address unmet treatment needs for rare and rheumatic diseases in the United States and internationally.
VAPO – put on watchlist last week, suggesting a pullback (at that time) could be interesting setup.  Stock down -13% last week, putting a buy opportunity this week on the radar.  Medical technology company, focuses on the development and commercialization of proprietary Hi-VNI technology products used to treat patients of various ages suffering from respiratory distress worldwide.
FTNT – not sure if it has bottomed or another test of 70, but we like a move to 84 ultimately.  Company  provides broad, automated, and integrated cybersecurity solutions worldwide.
ALLK – high consolidation last week on ascending base breakout; Company is a clinical stage biopharmaceutical company, focuses on developing therapeutic antibodies targeting allergic, inflammatory, and proliferative diseases.
TEAM – 3 week consolidation, could test gap ~93.  Company designs, develops, licenses, and maintains various software products worldwide.
FN – perfect 1:1 ABC consolidation from Nov spike high.  Gap test above would be ~52.  Company provides optical packaging and precision optical, electro-mechanical, and electronic manufacturing services.
STOR – continued new highs last week, amidst market weakness.  Continues to stay on the list.  Company is an internally managed net-lease real estate investment trust (REIT), that is the leader in the acquisition, investment and management of Single Tenant Operational Real Estate.