27 Aug

Weekly Market Trend and Stock Trading Ideas Report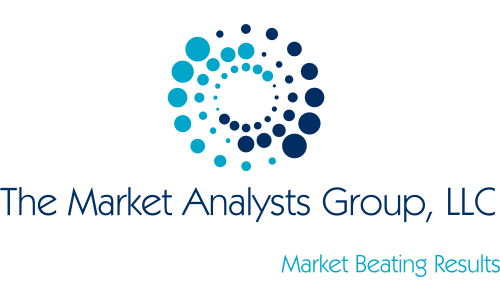 Join Free with Name and Email to get updated Forecasts on SP 500, Gold, Oil, Biotech and more plus IPO reports at Stockreversals.com
(twitter @stockreversals)
---
Stockreversalspremium.com – Swing Trade service with SMS E-Mail and Post Alerts for entry and exit plus morning pre market updates every day!
Tippingpointstocks.com– Growth Stocks with 50-200% upside
---
 FREE STOCK TRADING IDEAS AND MARKET TREND FORECASTS WEEKLY REPORT
---
Weekly Forecasts and Swing Trading Ideas Report: August 27th
The SP 500 hit all time highs at 2876 on Friday, smacking that 2876 pivot projection we made many weeks back right on the nose. We have a Full Moon on Sunday and sometimes that can preceed a trend shift believe it or not, but also at the 2876 area the SP 500 is hitting a Fibonaci pivot and we expect resistance here. In addition, 3020 remains our interim target that we laid out back in June for Major Wave 5.
Last weekend we discussed the NASI indicator and how it had fallen hard to the Spring 2018 lows while the indices appeared to be near highs at the same time. What it meant was the Tech and Biotech sector was actually under selling pressure while a few large cap names were carrying the indexes.  Underneath there was a lot of damage and yet we were hitting oversold momentum indicators at the same time.  This led to the big rally this past week in Technology and to an extent some Biotech names, which may be the next big advancers.
Swing Trading therefore seemed easy this past week as we took gains on several positions and had success with names like ROKU early on.
SP 500 Chart: We can see the pivot at 2810 we pointed out about 8 trading days ago holding and then reversing up as we had projected.  Now at 2876 lets see if the market can punch through or pullback one more time.
---
Biotech: XBI ETF
Consolidating here a bit after reversing off the Triple Bottom and Bullish Reversal Wedge we pointed out at SRP. This could lead the charge next…
---
Swing Trade Ideas:
Several winners off last weeks 15 swing trade ideas list including ROKU which we initiated at SRP and took 8% 1/2 gains and are up 12% on the final 1/2.  Also names like SAIL, NANO, CTRL, SFIX, and SEND did well naming a few.
Here is this weeks updated list of 9 Swing Trade Candidates as several off last weeks list broke out and are running.
NANO- Although popping over 11% last week from our Swing Trade list, still looks attractive in a an overall 10 week base with a recent 3 week volatile base near highs.  Automated measurement and inspection systems for OEM's.
MTCH- Also frequently on the list of late, last year we called this "Cheap Internet Real Estate" on Stocktwits around $26 a share, now $50 and in a 3 weeks tight base near highs. Provides dating products in 42 countries online.
PLNT – 3 weeks tight base near highs. We called this a Real Estate Trust disguised as a Gym chain last year around $20, now at $51 the PE ratio is high but so is the ongoing growth rate and the market likes it. (Planet Fitness)
OEC- On the list the last 3 weeks, now in a 4 week base pattern near high for maker of carbon black tinting.
MEDP- Was also on the list several weeks ago a few weeks in a row then it blasted up and out of a base. Now in a 4 week sloppy consolidation pulling back hard from the spike highs. Outsourced clinical services to healthcare industry.
PGTI- Frequently on the list the last few months, it has worked higher but now forming a 5 week base , makes residential aluminum doors and windows.
TWTR- A current SRP position, looks ready to blast up out of a 20 day trading base pattern.
ZTO- 14 week base for Chinese Delivery Logistics company (Fedex if you will of China).
ASGN- 3rd week in a row on our list as it now forms a 5 weeks tight base near highs. Outsourcer of staffing and employment services for various industries.
---
Stock and ETF Swing Trading and Elliott Wave Forecasts
This past week 8% gains on ROKU and 15-18% Gains on FNKO taken. We held 1/2 our ROKU trade which is now up 12% plus!
 72% success rate on all trades since September 2013 inception!
Swing Trade Subscription  service with real time buy and sell alerts, full informational posts on each position as alerted, morning pre market reports with  updates on the markets and all open positions, 24/5 access to our Chief Strategist, Tutorials and more!