04 Sep

Weekly Market Trend and Stock Trading Ideas Report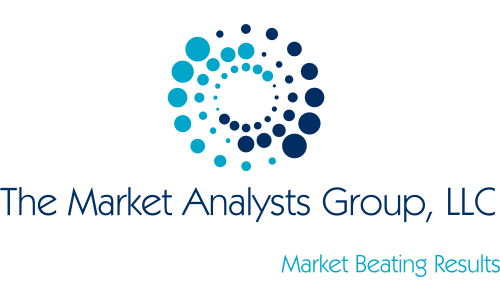 Join Free with Name and Email to get updated Forecasts on SP 500, Gold, Oil, Biotech and more plus IPO reports at Stockreversals.com
(twitter @stockreversals)
---
Stockreversalspremium.com – Swing Trade service with SMS E-Mail and Post Alerts for entry and exit plus morning pre market updates every day!
Tippingpointstocks.com– Growth Stocks with 50-200% upside
---
 FREE STOCK TRADING IDEAS AND MARKET TREND FORECASTS WEEKLY REPORT
SP 500 stops at 2915 in it's tracks!  Why?? 
 The potential for escalating tariffs on Chinese and Canadian imports seems to be hurting NYSE-based commodity firms more. Steel, agriculture, auto, chemical and oil stocks have lagged their software, internet and retailing counterparts.- IBD 9/2 Edition
Quite a strong rally over the past few weeks has left markets a bit extended as we head into  the notoriously volatile September and October windows.  Mutual funds close out their books in October so that month is often quite a wild ride as there is a shuffle of profit taking and window dressing. September also often volatile as traders come back from the August vacations and volume starts to pick up again.
The SP 500 we have pegged as being in Major Wave 5 up from the Major 2532 lows. We have been calling for 3020 as our SP 500 interim low end target since June, so far the highs at 2915. However, 2915 is  a key number.
Interestingly, at 2915 this past week the SP500 stopped in its tracks. Reason being that Major Wave 5 up from the 2532 lows to 2915 was the same distance as Major 1 from 1810-2193.  This is a natural place for a pivot of resistance and for the market to stall out. Look for more resistance near term and a pullback likely.
Long Term SP 500 Chart with Wave Patterns:  Wave 5 equals Wave 1 at 2915
Keep an eye on the 2873 area as an initial pullback zone per our Friday SRP morning update
---
BIOTECH:
Last weekend we surmised the Biotech sector may be about to break out and take charge. We were right as we had a near 5% upside move in the XBI ETF.  Now at 101 resistance area, we may see a near term pullback:
---
11 Swing Trade Candidates on this weeks list.  We have seen many blast up over the past few weeks as the NASI indicator turned north off the spring 2018 lows test area we pointed out.  3 of this weeks list are already SRP Positions, an 8 additional names added to that this week.  When the list starts to dwindle it means many stocks are extended in price action and we tend to favor profit taking, but still some good opportunities to consider this week:
CARG- 4 weeks tight base near highs for online automotive marketplace provider
NANO- overall 14 week base with a recent 5 week volatile base near highs.  Automated measurement and inspection systems for OEM's.
KEM- 12 week overall sloppy base with recent pullback. On our list several weeks ago before a breakout move. Solid Film and capacitor manufacturer, reasonable PE at 13.
MTCH- 4 weeks tight base near 52 week highs. Could breakout to the upside soon. Distributor of online dating websites in 42 countries. Current SRP swing position.
PLNT- Overall 8 week base, with a current 4 week base on base pattern near highs. Planet Fitness operates 1500 fitness centers, essentially a REIT with people working out inside buildings.
OEC- On the list the last 4 weeks, now in a 5 week base pattern near high for maker of carbon black tinting. PE 17, recent year over year profit growth was 73%
TWTR- 5 week ascending flat bottoming base. SRP swing position where we took 8% profits on 1/2 already, but this could still run higher yet.
PGTI- 6 week base near highs, often on our list. Maker of Vinyl windows and doors.
PRAH- 7 week base near highs, outsourced clinical development services.
UBNT- 17 week overall base near highs, close to breakout for network and wi-fi products maker
SAIL- 2 weeks tight base near all time highs. Identity governance software. SRP swing position.
---
Stock and ETF Swing Trading and Elliott Wave Forecasts
This past week 8% gains on TWTR on 1/2 the swing position and 13% gains on ROKU  were taken for SRP Members! We initiated two new swing trades as well!
 72% success rate on all trades since September 2013 inception!
Swing Trade Subscription  service with real time buy and sell alerts, full informational posts on each position as alerted, morning pre market reports with  updates on the markets and all open positions, 24/5 access to our Chief Strategist, Tutorials and more!