18 Jun

Weekly Free Stock Trading Ideas and Elliott Wave Forecasts Report as of 6/18/2018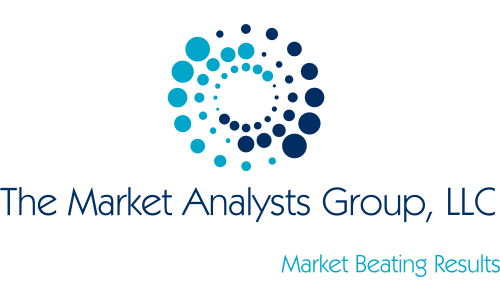 Join Free with Name and Email to get updated Forecasts on SP 500, Gold, Oil, Biotech and more plus IPO reports at Stockreversals.com
(twitter @stockreversals)
---
Stockreversalspremium.com – Swing Trade service
Tippingpointstocks.com– Growth Stocks with 50-200% upside
---
Weekly Free Stock Trading Ideas and Elliott Wave Forecasts Report:
---
The SP 500 continues to try to play catch up to the relative performance of the NASDAQ and Russell 2000, and DOW Jones.  We use the SP 500 for our Elliott Wave based Forecasts as it represents 500 companies in diverse industries and is best for Elliott Wave based work in our opinion.
So with that said, we are in Major Wave 5 of this cycle up and we are looking for all time highs at 3020 area as our first target from the 2532 Major Wave 4 price lows.
The Biotech sector also looks strong with a likely Triple Top Breakout coming around the corner, we have been discussing that for a few weeks.  We alerted a strong biotech stock late last week to try to take advantage of a breakout in this area and money moving back into that particular name.
Finally, we have a chart on the IWM ETF, the Russell 2000 (Small caps) which is at an all time high.
Charts:  IWM ETF , SP 500, Biotech XBI ETF:
---
Swing Trading: The POST IPO BASE- Avoiding the Dead Money Window
14-20% gains inside of 1 week on DBX
We love the "Post IPO Base" plays at SRP, where we look for a company that has gone public recently and then try to enter prior to a breakout after a basing pattern. Having done this for a few years now, we have a pretty good handle on which stocks to avoid and which to use as well.  We like to focus on the fundamentals first, but then we want to see a certain chart pattern and certain period of time that has expired prior to entering the trade. The idea is to avoid "Dead Money" windows where your money is tied up for weeks or months with no movement, and instead we want to try to time the entry within 1-2 weeks of a big move to the upside.
This past week we saw DropBox (DBX) make a huge 30% move in one week. DBX was the subject of a Swing Trade Alert about a week ago at SRP. We felt it would break out about a week after we entered the stock from $30-31 areas.  DBX had been in a 12 week Post IPO base pattern with little net movement, and as they say, "The longer the base the higher the space". We entered at 30-31 ranges and then several trading days later,  saw the stock explode out of the blue, and we took gains of 14-20% ranges.
We also told SRP Members on the final 1/2 of the trade that the stock could continue higher from $36.50,  so a 4% trailing stop loss could also be used. At SRP we try to take the fat part of the move on the upside and not try to get too cute going for the home run every time.  Therefore, we are happy to leave some money on the table as the risk levels rise.  We take our gains, reduce portfolio risk and move on to the next trade.
The POST IPO Base breakout in DBX was timed well. Recently we have had similar moves in ZTO, IQ, HMI,  ONE, and others at SRP.
---
Swing Trade Candidates: 11 Ideas
Each week we try to identify a watch list of 10-18 names that could be SRP Alerts and or ideas for our Members to review as well on their own.  Last week DBX was on the list and had a huge week, in addition to being an SRP alert.
Here is this weeks list:
TTD- 5 week ascending base pattern, 3rd time on our list of late.  Self Serve Platform for digital ad buyers. Near the all time highs.
TTGT- 4 week ascending base near highs, profiled a few weeks ago on this list. Provides I.T. Advertising via a network of 140 websites
ETFC- 6 week sideways base near highs. E Trade Financial.
ZTO- 3 weeks tight base near Post IPO highs. We played this at SRP as a Post IPO Base swing recently for nice gains. Express Delivery services in China.
SUPN- 6 week base, 10 week moving average test on pullback. If it holds the 54 area it could recover higher. Specialty pharmaceuticals for Epilepsy and Attention Deficity disorders. Takeover candidate we think.
TEAM- 6 week base near highs, on list often of late.  Software that helps teams manage, collaborate, and integrate.
PGTI- 5 week base near highs, on the list often of late. Manufacturer of aluminum doors and windows.
MU- 4 week base on base, the longer base overall at 14 weeks. Forming a handle on the right hand side of base, a breakout occurs at 63.50 area, currently 58.25. DRAM, NAND, and Flash Memory chip maker.
MEDP- 5 week ascending base near highs, provides outsourced clinical development services.
YY- 3 week base on base pattern, on our list recently. Chinese online social media provider.
SFIX- Ascending base pattern, could run back to Post IPO highs head. Personalized clothes shopping.
---
Stock and ETF Swing Trading and Elliott Wave Forecasts
6/17 Update:   Massive gains taken in HMI and DBX Swing Trades last week at SRP. Both were "Post IPO Base" swing trades, join us for our next set of swing trade alerts. 72% swing trade success rate since September 2013 inception. 
Swing Trade Subscription  service with real time buy and sell alerts, full informational posts on each position as alerted, morning pre market reports with  updates on the markets and all open positions, 24/5 access to our Chief Strategist, Tutorials and more!