25 Jun

Weekly Free Stock Trading Ideas and Elliot Wave Forecasts Report as of 6/25/2018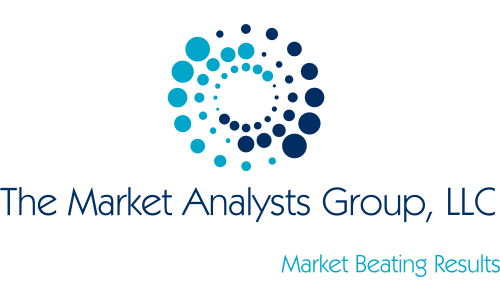 Join Free with Name and Email to get updated Forecasts on SP 500, Gold, Oil, Biotech and more plus IPO reports at Stockreversals.com
(twitter @stockreversals)
---
Stockreversalspremium.com – Swing Trade service
Tippingpointstocks.com– Growth Stocks with 50-200% upside
We are coming into the end of the 2nd quarter and as we have been warning our SRP Members in the morning reports, expect a lot of volatility. Money managers tend to take profits and or  add positions in winning stocks as well to make their portfolio look as good as possible to their investors when they make the quarter end filings, also known as window dressing.  Therefore, wide movements can occur in the last few weeks and we are looking at 2670 as a low end pivot and 2720 and 2747 area as likely support pivots for the SP 500.  Swing Trading can get a bit more volatile and difficult during this window, but not if you avoid random stop loss washouts.
SP 500 Chart: Uptrend intact with some support zones shown in chart
---
Biotech- XBI review: 
We have been looking for a likely "Triple Top Breakout" on the XBI ETF.   This past week we saw that and then a pullback late in the week, much of this likely end of quarter related.
---
Gold: US Dollar creating downward force on Gold
The drop in Gold is largely correlated of late with the rising US Dollar and higher interest rates. Right now the Dollar is at 95 area resistance which could hold Gold up a bit longer, but a breakout over 95 could push Gold even lower.
The charts below should help to see the pattern.
---
38% Gain on a TPS Post IPO Base in two weeks:
We discussed Tipping Point Stocks service a few weekends ago in this section and suggested those SRP Members who are not yet members consider joining. We showed a chart pattern of our most recent TPS portfolio buy report position and projected a likely breakout.  We have seen as much as an 80% gain from that weekend update and a 38% gain over the past two weeks on a closing basis.  Our next TPS report is due out this week, bring us to 7 on the way to 12 positions.  We look for 50-200% gains potential over 6-18 months and add and or replace positions as needed as time goes along.  Read up and consider joining! WEBSITE 
---
Swing Trading Update:
This past week we saw a huge move up in SFIX, a Post IPO Base play. These types of swing trades as we have said can be extremely profitable when timed correctly. In the past several weeks we have had multiple larger percentage swing trade winners using this pattern.  SFIX is a customized clothing delivery business, and we noticed a longer term base pattern coupled with recent strong earnings and a new product line.  Those catalysts combined suggested we advise a swing position in the low 25's, and we cashed out 1/2 for 15-16% gains late in the week, while holding 1/2 long.
Our target was $30 which was hit on the 22nd, 9 days after the June 13th alert. We remain 1/2 long looking for higher prices since we  took gains on the first half already:
---
Swing Trade Candidates:
Each week we try to provide of list of 10-18 near term swing trade ideas. From this list, we may or may not pull a few for actual SRP alerts and or use others outside the list. That said, all swing traders should start their week with a few ideas going in they can monitor.  Last week SFIX was on this list and had a big pop.
Here is this weeks list of 10 names.  Many we see now are a bit extended so our list is shorter this week.
TTD: 6  week ascending base near highs, on our list 3-4x in a row of late. Self service ad buying platform. $92 per share, first wrote this one up at $29 last year.
GRUB- 16 week base with cup and handle formation. Online and Mobile platform for food delivery, a fast growth trend.
TTGT- 3 weeks tight base near highs. Providers Information Technology advertising via 140 websites. Internet Real Estate is valuable.
ETFC- 7 weeks sideways flat base near highs for E Trade
SUPN- 7 weeks base, an SRP Alert this past week late in the week.  Specialty Pharmaceutical with strong profit growth rate and reasonable PE to  Growth rate.
ZTO- Pullback to 10 week line, we sold this for big gains recently and expected a pullback. Express delivery service in China.
MU- Volatile stock in 5 week base pattern. Possible test of 10 week moving average line into quarter end.
PGTI- 6 week base pattern near highs, manufacturer of doors and windows.
YY- 4 week base above 10 week EMA line. Could break out to the upside. Chinese online social communication platform.
OAS- 6 week base breakout near highs. Oil and Gas exploration in Williston Basin.
Stock and ETF Swing Trading and Elliott Wave Forecasts
6/24 Update:   16% Gains taken on SFIX in 7 days from our Swing Trade Alert at 25.25, we held 1/2 of the position over the weekend which is now up 18%. We have 4 other open positions all of which are currently profitable relative to entry pricing. 
Swing Trade Subscription  service with real time buy and sell alerts, full informational posts on each position as alerted, morning pre market reports with  updates on the markets and all open positions, 24/5 access to our Chief Strategist, Tutorials and more!