06 Aug

Weekly Free Stock Trading and Elliott Wave Forecasts Report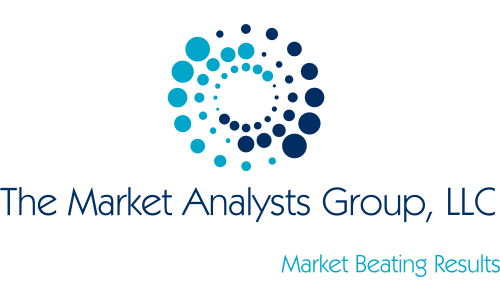 Join Free with Name and Email to get updated Forecasts on SP 500, Gold, Oil, Biotech and more plus IPO reports at Stockreversals.com
(twitter @stockreversals)
---
Stockreversalspremium.com – Swing Trade service
Tippingpointstocks.com– Growth Stocks with 50-200% upside
---
 FREE STOCK TRADING IDEAS AND MARKET FORECASTS WEEKLY REPORT
---
Weekly Forecasts and Swing Trading Ideas Report: August 5th
The Retrograde period caused some volatility early on but the SP 500 managed a nice gain for the week after testing the 13 day EMA line at 2800 area early last week.  Our interim target has been 2876 at SRP and then 3020 later on for Major Wave 5 up from the 2539 Major 4 lows.
We also are seeing continued corrective action in the Biotech area, and we are trying to catch a reversal now using the LABU 3x ETF as a swing trade.
Finally, GOLD may be bottoming here cyclically. The 1218 area is a .618 Fibonacci retracement of a prior larger move up and if this area can hold, it may start to outperform again similar to the 2016 bottom.
Charts: SP 500, XBI ETF, GOLD
---
Bulls are still running hot in Advisor Surveys at 54% with only 19% Bears. Historically this is a fairly high percentage ratio in terms of Bulls vs. Bears but makes sense as we are in Major Wave 5 up to all time highs.
NYSE short interest is slowly starting to climb, we find that contrarily bullish
Many stocks are setting up for reversals to the upside, we may see a return to some momentum plays ahead swing trade wise.
---
Swing Trade Ideas: 12 this week
This week we have a fresh list of swing trade candidates, some recent winners off these lists include MEDP which ripped this past week. We try to provide a fresh list each week, often we take a few names off for alerts depending and also to provide additional ideas for SRP Members:
TTGT- Pulled back from highs lately, if it can hold 28 could be decent entry. Has had a huge run of late and been on our list often during the run up. Provides I.T. Advertising technology via a network of 140 websites
GOOS- Pulled back as well, 2nd quarter tends to be their slowest quarter for apparel sales. Needs to hold that 56 area, GOOS reports on the 8th
KEM- Pulled back from recent spike highs. Needs to hold the 25 area roughly, 7 week overall base. Capacitors for oem and Distributors in the Electronics industries.
OEC-  Breakout of 8 week base, provider of Carbon Black tint for rubber and other industrial uses
PGTI- 2 weeks tight base near highs, frequently on our list last many weeks and it broke out, may consolidate here and move higher. 22 area key to hold. Residential Aluminum and Vinyl Doors and Windows maker.
SSNC- 7 week flat base. Moved up on earnings and pulled back. Software for financial services industry.
NOMD- 7 week flat base, Birdseye parent, frozen foods maker. Recent acquisition of competitor.
PETQ- 6 week base for Dog and Cat medications manufacturer.
FNKO- 4 weeks ascending bullish base near highs. Manufactures pop culture figurines on license. Recent IPO
APTI- 8 week base near highs, testing 10 week line. Develops business management software for IT firms.
ASGN- On the list last week, 2 weeks tight base near highs. Permanent and Temp Staffing for IT , Healthcare, and Lab support businesses.
SEND- 4 months base for recent IPO. Operates digital communication platform in the US and International.
Stock and ETF Swing Trading and Elliott Wave Forecasts
 72% success rate on all trades since September 2013 inception!
Swing Trade Subscription  service with real time buy and sell alerts, full informational posts on each position as alerted, morning pre market reports with  updates on the markets and all open positions, 24/5 access to our Chief Strategist, Tutorials and more!