21 May

Weekly Forecasts and Trading Ideas Report

Interruption in Wave 5 or just a blip on radar?

Markets get volatile as accusations swarm around President Trump:

This week we cover:
SP 500 updates on Major Wave 3 with charts and notes
IWM ETF updates with chart and notes
Biotech update with chart
Gold update with Chart
14 Swing Trade candidates with notes
Market notes
ATHM swing trade sample for 13% gains
---
Take a moment to Opt In for our Free Stock research and Market Forecasts here: Name and E-mail only, and we do not share your information with any other entity.
[Recent winners given to SR Members in reports: STRP up  500% in 21 months from  Research Report. TRVG up 55% in 6 weeks from Post IPO Base report, SHOP up 230% from 2016 long term stock report and more!]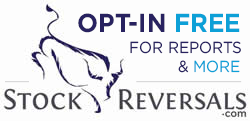 ---
Was it just a one day blip on the Major Wave 3 radar (Intermediate Wave 5 up from 2322) or was that the end of Major Wave 3 at 2406 this past week?  So far we do not have enough evidence to make a call in either direction.  We saw a nice Fibonacci retracement rally on Thursday and Friday and some gaps that filled in on Wednesday during the sell-off in the markets.
At SRP we came into Wednesday morning with a 50% cash balance in our model portfolio which worked out to our advantage during the firestorm of selling that day.  We deployed some of that cash on Thursday afternoon into MOMO which rallied about 5-6% for us over the ensuing 24 hours as markets recovered.
Updated charts below on the SP 500 intermediate and short term outlooks:
Daily chart shows a building wedge pattern over last 14 weeks, we have outlined a possible near term scenario:
Long Term Intermediate chart:
We show 2406 so far as the Intermediate Wave 5 high of Major Wave 3. Our targets have been 2443 on the low end and 2476 as a perfect target.  So far the SP 500 is holding the 13 week MA line (in blue below) and filled in some gaps in the charts this past week as well.  If we were to  have topped at 2406 it would be a very shortened Wave 5 from 2322 Wave 4 lows and rare.  With earnings coming in at the best clip for the SP 500 companies since 3rd quarter 2011 the odds favor a rally, with the near term outlier being the Trump-Comey battle if you will.
---
The Russell 2000 index
Continues to build a very long base pattern and holding the deeper 34 week EMA line nicely so far. Recently an apparent ABC correction after hitting highs just over 3 weeks ago.
A break of that 34 week line would be a likely confirming signal of the Major 3 highs in general. Keep eyes on 132.50 area.– Dave, Chief Strategist
---
Biotech has been consolidating
An attempt to get past 71 was thwarted this week with the market sell off.  Now testing the 13 week EMA line and on a 12 week base from prior initial highs of 72.41.  This index continues to give false bear and bull signals so with ASCO coming up it needs to rally soon we think to get some legs for the Bulls.
---
Gold is attempting to rally
Last Sunday we said to watch the 1217 area and it held nicely.  We see Gold holding the rising bottom uptrend lines but fighting to get past that upper 1290's area still.
1265 area providing near term resistance.
---
Market Random Notes:
This past week we had options expiration which certainly added to the volatility as both Bulls and Bears were tugged in each direction going against and for their bets
NASDAQ composite is holding its 50 day moving average line
Chinese Stocks remained strong, ATHM we booked 11-13% gains on at SRP as a swing trade , and prior to that we booked gains on BABA and JD, now we are in MOMO which is also constructive
Major Wave 3 shows clear Bullish sentiment still with 58% of Advisors Bullish and only 17% Bearish
---
Swing Trade Execution: ATHM sample-  Entry, Objective, and Exit
We like to enter a stock or ETF swing trade with a guidance for our members of roughly where we see a pullback area that we can use to add to our positions and also a maximum price to pay. We also like to lock in gains on the way up roughly between 7-11% depending on the trade and the markets.  This then allows us to ride the final 1/2 of a swing trade aiming to hit our objectives.
This past week we had ATHM ripping higher and in the face of a down market on Wednesday closing Green.  When it continued higher on Thursday it was hitting our 41.50 objective we laid out from 36.50 ranges, and so we moved to close it out and book the gains.  (We then rolled into MOMO on Thursday afternoon at 41.50 area).
Below is the initial May 8th chart we did with ATHM at 36.42, and you can see our notes talking about 37.73 as the key breakout window.
We also gave our SRP members a 13 week base breakout chart, and this is one of our favorite patterns for a swing:
Finally, with the stock pushing to our 41.50 plus objectives we stayed disciplined and sold out:
The point of this is to show you a bit about how we set up Swing Trades at SRP and of course this one worked perfectly in  our favor.   We take profits because as a swing trader you have to keep a discipline in selling both your winners and your losers and not deviate off your game plan.
Long term investing is much different that swing trading, and there is nothing wrong with using both methods as part of your overall active investing plan, however as pure swing traders at the SRP service we follow the sell discipline regardless of our long term views on a company.
This is also why we are in the middle of putting together our newest service which will focus on 15-20 of our absolute best 6-18 month growth stock ideas with an active portfolio.  Look for more details in the next 3-4 weeks on this limited membership service. (200 members max).
---
This weeks Opportunities List
Each week we try to lay out 10-20 Stocks for further review.  They must have strong fundamentals and good chart patterns to make the list.  We often drill down and pick a few off this list for Swing Trade alerts, We provide this for our members to give them more information to work with and as an add on to our actual alerts themselves.
14 Names to consider:
LITE-  Optical stocks may be rebounding. 13 week base pattern, PE 27
GLW- 4 weeks tight base near highs for Corning, the maker of Gorilla Glass and more, strong turnaround.
FOXF- 3 weeks tight base, suspensions for Bikes and Off Road vehicles. 120% recent YOY eps growth
CTRL- 3rd week on our list, 3 weeks tight base, software for the connected home. PE 19
FB- 4 week base pattern, corrective off highs. PE 37 growth rate recently 73% YOY.
CC- 2nd week on list , chemicals maker including titanium dioxide. 3 week ascending base pattern
ICHR- Semi conductor fluids/equipment maker. Recent IPO, 12 week second IPO Base pattern. PE 13, 200% growth
TTD- Near 47-48 is  good entry if it gets there for The Trade Desk which we recommended at 29 initially and recently again at 39 in a Sunday report as one of our growth themes (Online digital advertising). Pullback underway
GRUB- Corrective consolidating base.  More and more restaurants including big chains adding delivery. 4 weeks.
WD- 3 week corrective pullback off highs. We highlighted Walker and Dunlop a few weeks ago. Multi family and commercial real estate financing, PE 10.
YUMC-  Yum China gaining some traction, at 52 week highs
LOGM- 4 week base pattern for this remote connectivity software maker
MGM- 4 weeks tight base near highs for the Casino operator
SRP Swing Trade and Forecast Alert Service: Read up and join today –  See what our customers are saying, our full track record, sample alerts and reports and more.
"I really like what you're doing (and it's not just because you're on a hot streak right now).    I feel like you have the whole package – solid fundamental and technical expertise – combined with a very realistic grip on trading psychology." A.W. –  3/28/17- SRP Member
Check out our swing trade service where we provide research, reports, entry and exit alerts via SMS and Email, plus morning reports, market forecasts daily and more! www.stockreversalspremium.com