02 Apr

Weekly Forecasts and Trading Ideas Report

Stockreversals.com  (Opt in for Free reports)   Stockreversalspremium.com   Swing Trades, Forecasts and More  TippingPointStocks.com  Growth Stocks with 100% + upside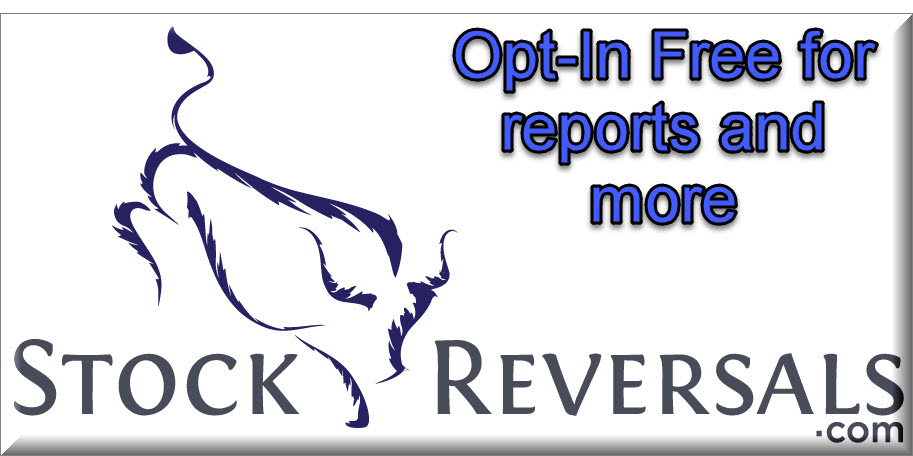 Weekly Forecast and Trade Ideas Report for April 1st
This past week we tested the 200 day moving average line on the SP 500 near 2585.  A re-test of the 2532 area and or a lower drop to 2462 remains possible for the 2nd quarter. With that said, this 4th wave correction has formed a classic A B C pattern so far, with this C wave low truncated so far. This for now means the bottom of the C wave at 2585 is higher than the 2532 low of the A wave. This would be a rare occurrence, so we remain on guard for an eventual test of 2532 or lower.
On a positive note we are bouncing off 40 week EMA lines on the weekly charts (Similar to 200 day moving averages) and the same holds true for the Biotech sector (XBI ETF).  Gold is also in a 5 wave triangle and still bullish on weekly charts until proven otherwise.
Some stocks like Facebook and even Google appear to be in trouble on long term charts, whereas Amazon and Netflix are still OK.
This week we have charts on SP 500 weekly, Biotech (XBI ETF) Weekly, Gold Weekly, and a Nasdaq Oscillator indicator showing extreme readings recently such as we have seen at major prior lows over last two years. We also have the CNN Fear/Greed index chart also at extreme historical readings, a contrarian bullish indicator.
A new quarter begins on Monday, often fresh money flows in… The Bulls will try to regain control.  We also have a large list of Swing Trade Candidates this week, interesting in its own right. Lets see how things play out…
Charts:
SP 500: Holding 40 week EMA line
---
Biotech: XBI ETF Holding 40 week EMA
---
CNN Fear Chart: Near all time lows on a relative basis
---
NASDAQ Oscillator: Relatively near major prior lows
---
GOLD: Holding 5 wave triangle pattern
Summary:
Many readings are near or at historic lows.  The Bulls need to take control here soon as we start the new quarter.
We could still get one more washout in the 2nd quarter to 2532 or 2462 areas, but for now 200 day MA line holds.
Bulls are at 47% in Surveys for Advisors, down from  68% highs, Bears only at 17% though.
Most charts for now are holding long term uptrend lines
---
Swing Trade Candidates: 15 Fresh Ideas
Each week we try to put together a list of 10-20 Swing Trade names that are candidates for Alerts or for further study for our SRP Members. Below a list with brief notes:
SEDG- Frequently on our list over last many weeks. Good relative strength. 7 week general consolidation for this Solar Inverter maker
PAGS- Ascending upside pattern for this recent IPO. Similar to Square (SQ) in the payment processing space.
CASA- We have had this on the list often lately. Recent IPO, in a minor 3 week correction here. Software for cable providers for Voice, Video, Data
VNOM- Also often on our list, 15 week overall base near highs. Oil and Natural Gas in Permian Basin
ENTG- 13 week base pattern, recent pullback. Contamination and Control materials for IC fabrication
FND- 11 week base near highs for Special Floor chain
TAL- 7 week base for k-12 after school tutoring provider
MU- 3 week sharp pullback for Micron Technology, DRAM and Flash memory maker
ZTS- 6 week base near highs for Animal Health medicines manufacturer
ETFC- 13 week base for E Trade Financial near highs
AMTD- 10 week base, recent 4 week pullback for Ameritrade
MKSI- 3 week pullback for Measurement Instruments and Control Systems provider, reasonable PE
AYX- 4 week pullback correction for Data Analytics software platform provider
SAIL- 4 week correction for recent IPO. Marketing identity and governance software
PSTG- 10 week base with recent correction for Flash Storage systems provider
---
Check out our swing trade service where we provide research, reports, entry and exit alerts via SMS and Email, plus morning reports, market forecasts daily and more! www.stockreversalspremium.com
Get 30% off a Monthly or Quarterly subscription using Discount Coupon Code: PSFFT5NWT1 
sign up here  (Click to Register)
"I really like what you're doing (and it's not just because you're on a hot streak right now).    I feel like you have the whole package – solid fundamental and technical expertise – combined with a very realistic grip on trading psychology." A.W. –  3/28/17- SRP Member
"David, you are, without a doubt, one of the best if not the best Elliott Wave guys I am aware of" 8/30/17
Peter Brandt, CEO, Factor LLC  (One of the worlds top Commodity Traders and Technical Analyst)