07 Aug

Weekly Forecasts and Trade Ideas Report

In this Weeks report from The Market Analysts Group and Stockreversalspremium.com
15 Fresh Swing Trade names and notes

2 Post IPO Base plays to consider

SP 500 model updates

Gold Updates

Biotech Updates

Market Notes and more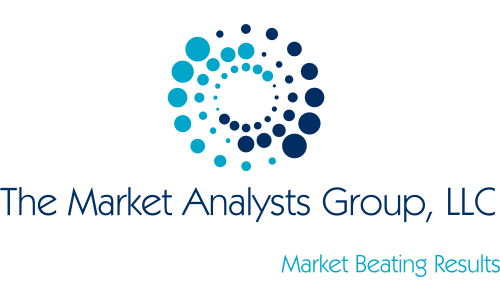 ---
Major Wave 3 continues- 2455 and 2492 key pivots
We continue to meander in the SP 500 Index as we hit our 2476 target we laid out in late March on July 20th for Major 3 highs.  We have pivots at 2491 and 2525  that we also have written about for our SRP Members and in our forecasts as possible additional highs to look for.  We are in the 5th wave of the 5th wave of Major 3, so we can extend the rally or punch out at anytime.
In the meantime, the market is punishing harshly companies whose earnings miss or outlooks soften, such as AAOI this week which dropped 35%, among many other former high fliers. Yet, we see a lot of bullish action in individual names that we have written about often such as ESNT, TTWO, SINA, GRUB and more.
Its a mixed bag of a market which is typical near a Major wave high point.  Right now we are in a 3-4 week base pattern for the SP 500 and the Small Caps have struggled to break out. See our charts below on SP 500 and IWM ETF as well.
Keep an eye on 2491 and 2525 resistance for SP 500 and 2455 support
Gold Update:  
Gold tried to break out over the 1277 pivot but for now has pulled back and we think it can run to 1300 to 1377 in the months ahead, but if it cant take out 1277 solidly then back in correction mode it goes.  Interesting though that Bitcoin hit an all time high of near $3,200 this past week, so investors are interested in alternative currency. Perhaps digital currency is capturing the fancy as opposed to the metals?
Biotech Update: 7-8 week base pattern
Biotech remains in a base pattern ,we were able to grab some alpha few weeks ago at SRP Playing the LABU 3x ETF for a nice gain.  Right now we show in the XBI ETF below the obvious but seemingly bullish consolidation:
---
Take a moment to Opt In for our Free Stock research and Market Forecasts here: Name and E-mail only, and we do not share your information with any other entity.
[Recent winners given to SR Members in reports: STRP up  500% in 21 months from  Research Report. TRVG up 70% in 8 weeks from Post IPO Base report, SHOP up 230% from 2016 long term stock report and more!]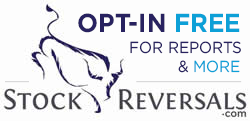 ---
Market Notes:
Bulls in Advisory surveys at 60% vs 16.5% for Bears. This is historically very high and just one of the arrows in our quiver we use to help out with where we are in the cycle.
August 11th is a possible turn date we outlined a week or so ago for our SRP members, keep an eye on it…
---
Swing Trade Ideas: 15 names plus 2 Post IPO names
Post IPO Base ideas: PETQ, 3 week base pattern.  HCC- Met coal producer, better entry near 21 though
15 names this week to look into further:
YY- We sold this for 24% gains at SRP over a week ago, but setting up in a 2 week base here. Earnings due 8/10 for this Chinese social communications platform , PE around 15, still cheap
SINA- Has been on our Sunday list for weeks and weeks now, climbing out of a base.  We think this Chinese social media company is severely undervalued, 12 week cup and handle pattern. Earnings due 8/9
CTRL- Took a hit on earnings, but still in a 4 week corrective base. PE ratio 22, perhaps fully valued?
BABA- We were recommending this under 100 this past spring at SRP, but 4 week base with earnings due 8/9
KEM- Electronics component maker benefits from move to autonomous vehicles.
OSUR- Breakout in the Medical equipment sector for this company
ATHM- Chinese provider of automobile content and services. 10 week ascending base, EPS due 8/9
ATVI- 12 week base for Activision, EPS reported already
CELG- 7 week base for our favorite Biotech blue chip, nearing highs, Earnings reported, PE 20
BLDR- New highs, insulation provider, good earnings reported
ESNT- Frequently on our sunday list, broke out this past week but still in buy ranges. Earnings already reported, mortgage insurance provider, PE 15
LMAT- 15 week base near highs, Vascular implants and more for surgeons. Next earnings not until 10/24
TTD- 13 week base, the Trade Desk one of our favorite names since $29, now $53, earnings due 8/10
MOMO- One of our favorite chinese growth companies since 2016 at $17 a share, now $44. Earnings due 8/22
XBI ETF- Biotech could break out?
---
JOIN SRP MEMBERSHIP TODAY! 30% Off Monthly with Coupon Code, E-mail us for it!
The past 8 weeks 19 winners and 6 losers, with winning percentage gains as high as 24%!
"I really like what you're doing (and it's not just because you're on a hot streak right now).    I feel like you have the whole package – solid fundamental and technical expertise – combined with a very realistic grip on trading psychology." A.W. –  3/28/17- SRP Member
Check out our swing trade service where we provide research, reports, entry and exit alerts via SMS and Email, plus morning reports, market forecasts daily and more! www.stockreversalspremium.com