18 Sep

Weekly Forecasts and 11 Swing Trade Ideas
---
Take a moment to Opt In for our Free Stock research and Market Forecasts here: Name and E-mail only, and we do not share your information with any other entity.
[Recent winners given to SR Members in reports: STRP up  500% in 21 months from  Research Report. TRVG up 70% in 8 weeks from Post IPO Base report, SHOP up 230% from 2016 long term stock report and more!]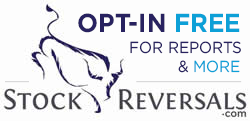 ---
The SP 500 along with other indexes continue to plod along to all time highs.  The SP 500 is our main focus in terms of forecast models and we hit 2500 on the nose this past week.  At SRP we had projected a 2491 Major Wave 3 high months ago (Along with 2476)  When that hit we assumed a normal A-B-C larger correction pattern would unfold.
Initially we did get a classic ABC to 2417 from 2491 highs.  We thought that was the A wave low, with an abc-B wave to come.  We got the B wave to 2480, then we thought the C wave was on the way as we dropped hard to 2452 area… but that was it so far.
Therefore, we are off a bit we think on our Elliott Wave count right now, and looking at 2510 and 2525 as our pivots ahead as our recent forecast numbers at SRP in the morning reports.
Below is an updated chart:  Waves 3, 4 and 5… and then a, and ???
---
Gold Update: In correction mode
We felt Gold was extended over a week ago when we were working on our Morning Report for SRP Members. Gold had peaked at 1364 and we felt a correction to the 1304-1309 area would make sense.  So far that forecast has been spot on as Gold reversed over the past week or so and has seen lows of 1319.  We expect Gold to resume the advance once this correction winds down
---
Biotech Update: 3 week consolidation
After the huge run a few weeks ago on the KITE acquisition news we felt XBI ETF (Biotech) would pause.  We are in a 3 weeks tight band here, usually leads to another leg up.  We were looking for 81.60-82.40 as a pivot low.
---
Market Notes:
NYSE Short interest still at near 52 week highs, but pulling back some after big rally
Bulls in Advisory Surveys at 47%, Bears at 20%
FOMC meets on Tuesday and Wednesday regarding interest rates etc.
Market just completed a quadruple witching options expiration last friday
Many stocks still in healthy base patterns
---
Weekly Trade Ideas: 11 Swing Trade Candidates (SRP is long WUBA)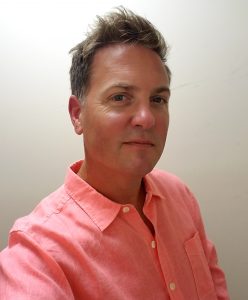 Dave, Chief Strategist and Founder
Each week we put together a list of 10-18 names we like and in most every case these pan out with 70-80% of them being winners over the ensuing few weeks, often in the week ahead.  Here is this weeks list we are working off of:
KEM- A nice pullback due to a secondary offering. 6 Week corrective base pattern.
YY- 8 week base pattern, an SRP long position from $70 area, now $77-$78, still attractive. Chinese web services etc
SPLK- 4 weeks tight near highs, cloud based analytics
MKSI- On our list last few weeks, 30% recent growth with PE of 18. 21 week base looks poised to break out
UCTT- 17 week base for Chip Equipment maker, PE 17, strong growth
WUBA- 4 week base pattern for Chinese Online Classifieds leader
TER- Semiconductor business near a 5 month breakout
STM- Microelectronics Chip Maker, on our list recently and breaking out but still reasonable PE
HCC- Coal producer, 6 week corrective base pattern after hitting POST IPO highs
AEIS- On our list often lately, 13 week corrective base, Power Conversion products for Solar etc
FB- Facebook setting up with an 8 week base pattern
"I really like what you're doing (and it's not just because you're on a hot streak right now).    I feel like you have the whole package – solid fundamental and technical expertise – combined with a very realistic grip on trading psychology." A.W. –  3/28/17- SRP Member
"David, you are, without a doubt, one of the best if not the best Elliott Wave guys I am aware of" 8/30/17
Peter Brandt, CEO, Factor LLC  (One of the worlds top Commodity Traders and Technical Analyst)
Check out our swing trade service where we provide research, reports, entry and exit alerts via SMS and Email, plus morning reports, market forecasts daily and more! www.stockreversalspremium.com