04 Sep

Weekly Forecast Models and Trading Ideas Report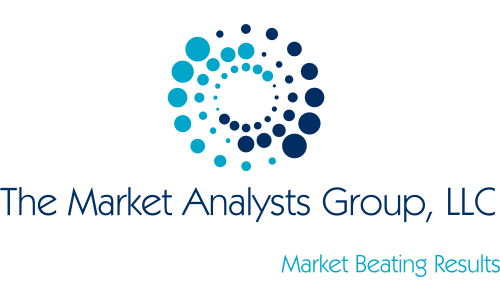 Take a moment to Opt In for our Free Stock research and Market Forecasts here: Name and E-mail only, and we do not share your information with any other entity.
[Recent winners given to SR Members in reports: STRP up  500% in 21 months from  Research Report. TRVG up 70% in 8 weeks from Post IPO Base report, SHOP up 230% from 2016 long term stock report and more!]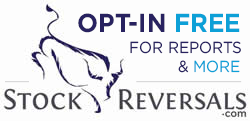 ---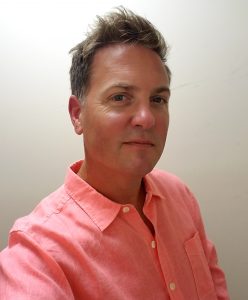 Two weeks ago in our Monday morning SRP forecast section, we projected a B wave rally to the 2462 area. These rallies normally take the form of an A up, B down, and C up.  This past week we finally hit the nadir or pivot area of a B wave projection, and then popped even higher.  Much of that likely came from extremely Bearish sentiment readings coming into this past week as we pointed out last Sunday.  Also, the Gilead buyout of Kite Pharmaceuticals (KITE) sparked the Biotech sector in a big way as well.
We actually saw the SP 500 rally up to 2480 on Friday which was 5 points higher than our max projection of 2475. This now calls into question or projection that we are in Major Wave 4 from a Major 3 high of 2491.  The A wave to 2417 was a perfect ABC pattern, the B wave up so far is pretty normal but maybe a little higher than typical.  What is missing still is a C wave to test the lows of 2417 or down to that 2395 area.
At the end of the day, its a forecast and sometimes the model is offline a bit, so lets see how the market plays out now ahead as Traders come back from the Hamptons.  At our SRP swing trade service we have made some strong bank this past week alone on this B wave as we pushed money into Chinese names near the bottoms of their pullbacks, including YY, MOMO, and BGNE.  When you know a B wave rally is due and sentiment is at extremes, you push money in with confidence, more on that in lower sections.
Lets examine the Daily and Weekly SP 500 conditions via the charts:
Clear ABC down, clear ABC up… crucial period ahead short term
The Weekly chart shows Major 3 topping at 2491, all of this lines up nicely.  Lets see if the SP 500 can break out and surpass that level or if we drop down in a C wave to complete an ABC pattern
Small Cap Update:  The IWM ETF had a 5 wave decline, and usually that puts in an interim bottom sentiment wise and causes a reactionary rally. This is something we pointed out a few weeks ago in this chart, and it played out with a large move. Right now the IWM is at a key pivot of resistance, much like the SP 500
Bottom Line: So far reactionary rallies off major sentiment pattern lows in the indexes, the NASDAQ nearing all time highs and leading, Biotechs breaking out.  We had some strong gains at SRP with our swings as we were buying towards the tail end of the correction, now indexes must push through short term resistance pivots to sustain the rally, otherwise a C wave correction is on deck
---
Market Notes:
CNN Fear Gauge put in bottom a week ago as we pointed out last Sunday, here is the bounce chart:
The Investors Business Daily "Innovator 50" fund listed on the AMEX (FFTY) hit all time highs this past week
Chinese stocks rebounded smartly after a typical shakeout correction. MOMO, BGNE, YY all owned at SRP
Biotech stocks get re-valued after KITE news as GILD moves to acquire at a premium valuation.  (JUNO, CLLS, BLUE all moving amongst others. SRP was among first to cover this sector a few years ago (Immunotherapy)
Celgene breaks out after being on our Sunday list again last week, a 10 point move up. Celgene has been on our lsit of must own blue chips since November of 2016, its like owning a Venture Capital fund along with a profitable Biotech with top management.
Last weeks winners from our Sunday ideas list, some huge.  KEM, SINA, YY, CELG, AEIS, CTRL naming a few
Bulls at 49% in Advisor Surveys. NYSE short interest at one year plus highs, causing some of rally
---
Swing Trading for Reversal Patterns:
At SRP we focus on a combination of fundamentals and technicals to come up with reasonable downside risk and strong upside Swing Trades for our members.  We never focus on just fundamentals or just technicals on any trade, both must line up.  This reduces mistakes and produces a lot more winners and winning percentages.
One of the classic patterns we like is the ABC correction or the 5 wave correction pattern.  This week we focus on MOMO which is a Chinese broadcaster and content provider, social media site.  The stock dropped in 5 waves from 46 to below 33 after earnings, but it did this in a clear 5 wave pattern.  As we saw the 5th wave finishing up, we alerted this past Tuesday to buy around $34, while most traders were bears or taking losses on the stock.
The 5 wave decline is a classic Elliott Wave pattern that nearly always will lead to a counter-trend rally, some type of ABC upwards to correct the extremes in negative sentiment. MOMO is just one example because we also entered BGNE on Tuesday, a Chinese Biotech that was going though an ABC correction of its own. It soared almost 7 points on Friday alone.
Below is the MOMO chart, this led to a nice 12-15% upside move in 3 days for SRP members this past week. We already liked the fundamentals, but the chart pattern told us to pounce.  Our target at 34 was 41.25, we hit  a high of 38.87 so far. We took 1/2 off the table during the week as we always do to bank profits and then ride the rest.
---
Swing Trade Ideas List:
Every weekend we try to lay out 8-15 names of stocks that look good for upside. Last week we had about 15 names and a large majority of them had strong upside weeks. We often drill down on this list during the week to select a few to alert to our SRP members.  The list is great for study and ideas for our members.
Post IPO Base Ideas:
HOME- Retailer of furnishings and more for the Home
ATH- Athene Holdings is a distributor of financial products, like Annuities, reasonable PE
GPMT- Mortgages, senior floating rate loans etc
Swing Trade Ideas: 15 
YY- 6 week corrective base, bounced off 10 week line.  SRP is long
LRCX- 13 week base, semi equipment maker, PE 17, these stocks may be coming back soon
CTRL- Always on the weekly list of late, 8 week base, bounced of 10 week line, Automated home
EA- 6 week base, broke out and pulled back this past week. Video software and content leader
PYPL- 8 week base, Mobile payments, cashless society
AEIS- 13 week corrective base, 3rd week on list. Moving up now, solar products provider, PE 18
PLNT- 4th time on list of late, 4 week base near highs. Planet Fitness a glorified REIT
PRIM- Nearing the highs, 2nd week on list
VEDL- 52 week highs for Steel producer
KRO- Specialty chemicals, making a run to old highs after correction
SQ- 8 week base pattern, cashless payments provider for merchants
TTD- 16 week base going back to April earnings report for Digital Advertising King
MKSI- 18 week base, maker of tech components, generators and more
BIDU- 6 week base for Chinese internet content services and Artificial Intelligence leader
STM- Chip maker due for breakout. Chips for intelligent devices
---
This past week we alerted 3 new swing trades, and all of them hit for gains by weeks end. 12-14%, 13%, and 8% individually.   A $5,000 trade in each one  there would have paid for two years of SRP subscription!!  We have hit 77% of our Trade for Profits since September 2013 inception, join us today!!
"I really like what you're doing (and it's not just because you're on a hot streak right now).    I feel like you have the whole package – solid fundamental and technical expertise – combined with a very realistic grip on trading psychology." A.W. –  3/28/17- SRP Member
"David, you are, without a doubt, one of the best if not the best Elliott Wave guys I am aware of" 8/30/17
Peter Brandt, CEO, Factor LLC  (One of the worlds top Commodity Traders and Technical Analyst)
Check out our swing trade service where we provide research, reports, entry and exit alerts via SMS and Email, plus morning reports, market forecasts daily and more! www.stockreversalspremium.com