29 May

Weekly Forecast and Trade Ideas Report- 13 ideas and more

All time highs, what is next? 2443 target on track
Take a moment to Opt In for our Free Stock research and Market Forecasts here: Name and E-mail only, and we do not share your information with any other entity.
[Recent winners given to SR Members in reports: STRP up  500% in 21 months from  Research Report. TRVG up 70% in 8 weeks from Post IPO Base report, SHOP up 230% from 2016 long term stock report and more!]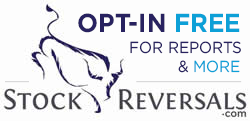 This past week we saw the SP 500 and NASDAQ run to all time highs as we continue up in Major Wave 3 of Primary Wave 5 of the Bull market.  We had been projecting 2443 as our "low end" 2nd quarter target since late March.  Prior to that we projected 2326 for Wave 4 and it bottomed at 2322.  Prior to that we projected 2406 for Wave 3 highs in late November, it peaked at 2401 in early March.  Therefore, using the same models at The Market Analysts Group, we assumed 2443 was a definite target for Intermediate 5 of Major Wave 3, with 2476 possible.
During a Major 3rd Elliot Wave pattern everyone is bullish and all news is good, or shall we say interpreted as good by the markets.  Once this Major 3 completes, we will see a mildly bearish Major Wave 4 correction, but more on that as we confirm the top of Major 3.
Below you can see the Major Wave 3 Intermediate waves labeled out, we are final stretch run now:
Here is our Projection chart back on March 24th, you can see how this has worked out:
The Small cap index on a relative basis has under-performed the large cap growth stocks for 5 months now. Here is an updated IWM ETF chart showing a 25 week base pattern:
So for those who focus on small caps, its been some muddy sledding for awhile.  However, the base pattern serves to work off high sentiment that followed the Trump election victory in Nov 2016.
GOLD Update:
This past week we pointed out a bullish triangle pattern to our SRP Members in the Morning Pre-Market report. We discussed the potential for a breakout and run to 1303 area from 1255.  Gold finished the week near 1270 and did in fact break out of the triangle.  Triangle patterns serve to allow a security to breathe after a big run and gathers energy for a breakout to follow.  We call this an A, B, C type sentiment pattern: C is underway
OIL Update: 13 month base pattern
Oil is very tough to project, as it is subject to quite a few input on pricing and demand along with OPEC and other factors.  Suffice to say its been volatile for sure of late but unable to take out the 53 area on several attempts
Biotech Update – XBI ETF
Another conundrum of an index to sort out of late, attempts to breakout continue to be thwarted. At SRP we prefer to focus on bio-pharma companies with a product already selling, reasonable PE to growth rate, and a pipeline behind it.  Samples of some of our research alerts over the past few months include SUPN and BIVV for example that fit the bill.  We also work with the 3x ETF LABU often looking for swings to the upside for quick 10-20% gains, but of late this has been volatile with no real traction
13 week base pattern will resolve hard one way or another soon… keep tight stops if long – Dave, Chief Strategist
---
Market Notes:
Large cap growth leading small caps last 5 months, could change soon
Gold with shot to run to 1303 area
52% Bulls down from 58% a week ago in the Investment Advisor Surveys, 18% Bears
Post IPO Base Patterns to consider: GOOS, ARD, SNAP, JAG
We recommended BIVV this week at SRP feeling the correction was over, found out on Friday that a Director bought 50 million worth of stock in the open market late in the week, explaining the pop perhaps after our alert.
---
Weekly Trading Opportunities list:  13 names to consider
Our Sunday report always includes a list of 10-18 stocks for fresh ideas.  Often this list turns up big winners, as we can see in the 6 stock scan below:
This weeks list is below, we expect winners to follow:
LOGM- On demand remote connectivity, 4 week corrective pattern, strong fundamentals
LITE- On the list last few weeks, breaking out. of 15 week base now. Optical equipment
CTRL- On list last few weeks, 6 week base, PE 20, the connected home beneficiary
NTES- On list weeks back before break to upside. 13 week deep cup base pattern, PE 18, Growth 50%, one of the best GARP Chinese stocks still (Growth at a reasonable price)
CAVM- 13 week flat base, system on a chip designer
YY- On list a few times of late, moving to the upside. Chinese gaming and broadcasting, Close to 52 week Breakout
GRUB- Also on list often, nice 5 week corrective base, concerns over Facebook competition holding it back?
MOMO- Crushed the earnings, stock had a wave 4 correction this past week, expect it to surge to all time highs
MRVL- Finally getting some love, Chip Designs, breaking out of 4 month base
WEB-  Web.com has some of the best metrics relative to their competition in the do it yourself internet segment
TTD- Mentioned at $39 3 weeks ago before the post earnings 30% move, now in a nice 3 weeks tight base. Digital advertising emerging king. Strong management, huge market opportunity
HUBS- 4 week base pattern, cloud based marketing and sales provider
CMCM- Chinese based provider of cell phone utility apps, expanding into content and video. Company executing a turnaround and is undervalued.  Live.Me broadcasting growing fast, recent investment by 5 Chinese firms of  60mm.
SRP Swing Trade and Forecast Alert Service: Read up and join today –  See what our customers are saying, our full track record, sample alerts and reports and more.
"I really like what you're doing (and it's not just because you're on a hot streak right now).    I feel like you have the whole package – solid fundamental and technical expertise – combined with a very realistic grip on trading psychology." A.W. –  3/28/17- SRP Member
Check out our swing trade service where we provide research, reports, entry and exit alerts via SMS and Email, plus morning reports, market forecasts daily and more! www.stockreversalspremium.com