02 Apr

Weekly Forecast and Opportunities Report- Wave 5 to Highs
---
Take a moment to Opt In for our Free Stock research and Market Forecasts here: Name and E-mail only, and we do not share your information with any other entity.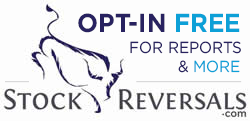 ---
Wave 5 up begins to 2443 low end projection, plus…
Turn window April 9th
Gold 1257 key with chart update
Oil chart update
13 Fresh Trade ideas- Last week 10 of our 13 were green for the week
Small Cap Forecast update
Sectors that led 1st quarter and those emerging now
---
SRP Swing Trade Service Update: 81% profitability rate YTD
We just completed the 1st quarter and finished with 31 winning closed out trades against 7 for losses for an 81% success rate. If you have hesitated to join our premium swing trade subscription service here are a few reasons to do so:
Save yourself many hours every week in research time
Improve your profitability ratio and drop your loss ratios dramatically
Reduce your mistakes
Learn about Elliott Waves and how to apply them
Get Text, Post, and Email alerts on every position
Morning updates every day 30 minutes before the market opens
Get a better understanding of market patterns so you can profit and anticipate
Read up and join today –  See what our customers are saying, our full track record, sample alerts and reports and more.
Hi Dave,
Great job.  As you might have recently saw, I went from a quarterly membership to a yearly membership. I'm all in with SRP.  I mean it when I say, your service is the best I've ever been associated with in over 25 years of investing.- Vic Salamone 3/17/17
---
Wave 4 correction looks over, 2443 now on the SP 500 Radar:
We finally hit our 2326 projection for Intermediate Wave 4 of Major Wave 3 this past week. The market then turned around and in our opinion is moving towards a low end 2443 target for the 2nd quarter.  This doesn't mean we go straight up, but evidence suggests Wave 4 was relatively shallow and completed it s corrective pattern this past week.
ELLIOTT WAVE VIEWS: WAVE 5 OF MAJOR 3
Once Intermediate Wave 5 completes, we should enter a more substantial Major Wave 4 correction of the entire advance since 1991 bottom of Major Wave 2. So keep your eyes on 2443 plus or minus 5 points as our LOW END projection for the top of Major Wave 3 and therefore this current Wave 5 up of Major 3.
Also we have a market turn date of April 9th ahead to keep an eye on…
Here is our basic updated forecast chart, in the interest of keeping it simple (KISS).
OIL UPDATE: TRIPLE BOTTOM AT 47 AREA HOLDS
We had mentioned to our SRP Members earlier last week that often Refiners come back online in the spring after maintenance, and therefore demand for feedstock, aka, Oil picks up.  This takes up the slack in supply and prices rise.  Oil was able to hold the long term $47 area , which is a projection we discussed to watch several weeks ago in our Sunday forecast report.  A triple bottom also recently formed at 47 and that was another chart we showed to SRP members this past week.
Energy stocks are among the areas rebounding and could be 2nd quarter leaders for example:
GOLD- 1257 REMAINS RESISTANCE
Gold tried to take out 1257 this past week then got hit with a large corrective.  The 1232 area is support , 1257 resistance and if taken out 1283 comes up next.
MARKET NOTES: LEADERS, EMERGING LEADERS, SENTIMENT AND MORE
This past quarter the leaders were Computer Software and Gaming, Automobile Manufacturing, Building-Residential construction, and Electronics-Semiconductors.
Of note we also had the Biotech XBI ETF as the leading ETF with a 17% gain
Opportunities in the 2nd quarter are emerging in Energy and Retail, a few beat down sectors that money managers will likely jump on to search for that elusive Alpha.
Investment Advisors who are bullish have pulled back to 49.5% from a high of 61% in the first quarter. This has helped work off the Wave 3 highs at 2401 on the SP 500 when sentiment was running hot.
Small caps formed a double bottom on the IWM ETF this past week which we pointed out to SRP Members in a morning forecast chart, and now still in a 17 week base could attempt a breakout
OPPORTUNITIES AND SWING TRADE IDEAS: 13 IDEAS
Each week we try to come up with 12-18 names for further review. This past week 10 of the names out of 13 from the Sunday report had positive weeks in terms of returns. Some of the ideas below are repeated and many are new.
JD- Chinese E-tailer where 80% of their orders are Mobile based.  Forming a nice 5 week base pattern.
TRMB- Trimble Navigation, in a steady uptrend and coming out of an 8 week base pattern
AEIS- On our report many weeks off and on, steady uptrend. 3 weeks tight base pattern for this power conversion maker. PE ratio 22.
NTES- Netease has also been on the list multiple times over  the months and forming a nice 7 week corrective base pattern. Chinese based Gaming and media company with  PE Ratio near 20
SBGI- Broadcasters are having a nice run thanks to Trump and renewed interest in these properties. 6 week base.
SNPS- Synopsys in a 7 week base pattern, sales growth is rising along with earnings, but not at super fast pace. However, they  are in the internet of things sector which is hot
QIWI- On the list last week, this Russian based payments provider has been on a steady climb
GTN- Also on the list for 2nd straight week, another broadcaster in a 5 week base pattern
NANO- 3 week ascending base for this Automated measurement and inspection business
SSP- 5 week base pattern, Newspaper and TV business (See GTN and SBGI)
BRKS- 9 week base pattern- Semiconductor equipment and life sciences sectors
UCTT- Steady climber in the semi conductor industry
CARB- Carbonite we have had on this list many times going back to $14 a share. Online storage/cloud  business.
Our First quarter came to a close, we hit 31 of 38 Swing Trade tranches for profits