19 Apr

Weekly State of the Markets and Swing Trading Ideas Report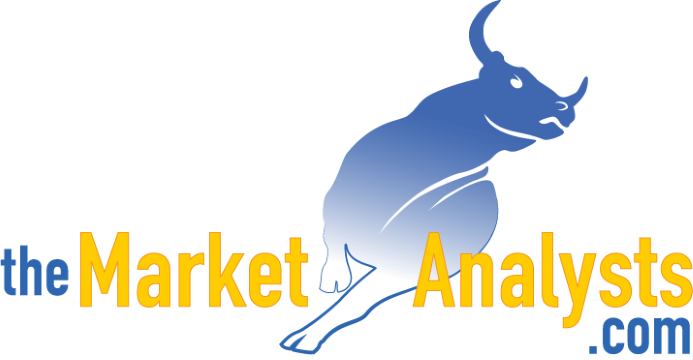 3x ETF, SP 500 Futures, Market Forecasting, and Stock Swing Trading services via Subscription
---
StockReversals.com Members get an exclusive 25% coupon offer to join our SRP Swing Trade subscription service. 
Read up on all 5 Subscription Options at TheMarketAnalysts.Com or bottom of this Report
---
Weekly  Stock Market and Trading Strategies Report Week of  April 20th
"At a time like this, I really appreciate people like you who have chosen to give back/pay it forward when it'd prob be easier to just trade for yourself. Thanks for literally sharing the wealth!"  Cam- 3x ETF member
Notes:
 SP 500 and Markets rally up towards my April 13th projection of 2893 (low end)
 Updated SP 500/Market projections and Wave Patterns
 Last weeks list of Corona Stock ideas ripped higher across the board
 New Swing Trade list this week has 13 fresh ideas and 5 repeated
 Last weeks Smart Money chart proved prescient and bullish for market action
 Update on Bulls vs Bears ratio (Bulls re-take the lead in Advisor Survey)
 Gold update (Last week projected 1782 high, hit 1788 and dropped $100)
 Put to Call Ratio update (Back to neutral territory)
 VIX Update (crashing back to consolidating levels)
 Trouble on Main Street?
 Easy money has been made?
---
Recent results and notes: Stock ,ETF , and SP 500 Futures Swing Trading Results
Read up at TheMarketAnalysts.com for all Advisory Subscription Services and Track Records
It's best to belong to three or four of my subscription offerings at the same time to have the most opportunities across all market conditions with multiple shots on goal!– Dave
We hit profits across the board on my Subscription Advisory platforms. 3x ETF service went bullish and cashed 9-13% on SPXL and 11-13% on TQQQ during the trading week.  The Futures service hit a 25 point gain early in the week and provided guidance the rest of the way for active traders. The stock trading service took nice profits in VTIQ, DOCU, and ZS and added new positions late in the week. TippingPointStocks.com also offers long term growth stock research as well, we own CATS and that has  tripled in 4 weeks off the lows. 
---
Swing Trading Services: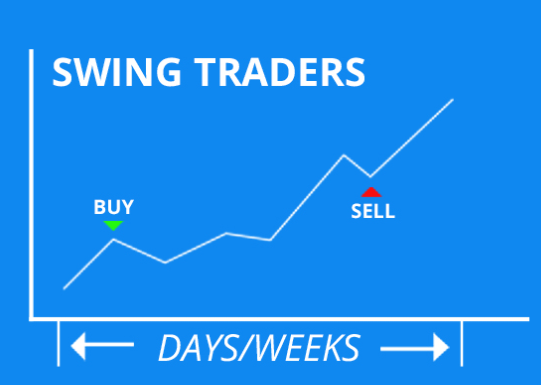 Flagship SRP Stock Swing Trading and Market Forecast Service:  Track Record  is online, 10 years since August 2009 inception, 70% profit rate trading stocks based on fundamental and behavioral patterns both. Morning Pre Market reports, Buy and Sell alerts, follow on advice daily on all positions, SP 500 Banister Wave models daily. Monthly, Quarterly, Annual options.
3x ETF Service on Stocktwits.com :  $40 a month,  Track Record   is online. Pull more money from the market bull or bear with my Behavioral based and contrarian approach to 3x ETF trading!  We solely trade 3x ETF Bull and Bear pairs as the market dictates. Read up at The3xetftrader.com   Use the Subscribe tab to join off your desktop on Stocktwits  
Stocktwits SP 500 Futures Service:  $50 a month,  Join the Trading Room and Follow my SP 500 guidance, Charts, and trade yourself with my alerts and guidance  See details here:  Stocktwits.com
Auto-Trade ES Futures service–  ESAlerts.com $149 a Month, $349 Quarterly, We auto execute Micro-MINI contracts $1,400 per contract roughly for members who are too busy to handle alerts and trading on their own. 
---
General Market Summary:  Updated Banister Market and Elliott Wave Views on SP 500
 April 13th Projection:
"I look for clues to tell me we are in a new wave, right now that's around 2720 on the ES Futures contract from last Thursdays highs give take a few points. 

With that said, if someone pinned me to come up with a near term forecast, I would lean to a further upside rally to various levels.  Best ones (SPX) would be 2893 and or 2933 areas ahead.  Both of those areas should provide strong resistance to the Bull rally for now, and a normal pullback from there would make normal sense both behaviorally and market wise off the 2190 (SPX) lows."
Now what?: Last week we got close to the projection… 
We hit 2874 close on Friday, just 19 points off my projection on the low end last Sunday. This week we are likely to run into some heavier lifting for the broader market to continue the advance.  If we look at some of my indicators and charts this week, we can see that the Put to Call ratio has dropped from 1.28 at the market low to .60 as of Friday's close.   This means most have covered their short positions, fresh April money has come in, and institutions have been pushing the emerging leader stocks higher as they re-deploy cash and get to a more fully invested state after the crash… the easy money has been made.
Upside pivots remain at 2893, 2933, 3043, and 3135.   13/34 Cross may happen
Once I confirm an interim top , we should or could easily correct 8-10% on the larger indexes after a more than 30% recovery.  Members of my services will be advised and trade accordingly depending on action. 
The sledding likely to get a little more difficult near term. However, we can see in my updated SPX chart that the 13/34 cross is close to confirming on the upside if we see green action early this week. This often confirms a new uptrend, though it's a bit of a lagging indicator. (We got aggressive starting March 23rd in my services).  There are also multiple "Gaps" in the SP 500 chart above that may fill in. I won't be shocked to see more upside this week.
This past week in my services on Thursday I said we had a 5 day consolidation and I suggested we may see a large move on Friday, which we did.
---
 Other Indicators and Charts:
Put to Call: Call bets rising as Bears cover
Advisor's start turning more bullish: (Contrarian signal, but still room to move higher)
Also, we see that Bullish Advisors have now risen from 31% a few weeks ago back to a leadership position at 41% compared to Bears at 32%.  A few weeks ago I said in the Sunday report I wanted to see Bears at over 40% before we could really start a rally, and now after hitting 41% Bears are pulling back and Advisors are getting more bullish. That said, the high was around 55% Bullish Advisors vs 15% Bears near the market top, so still room for higher bullish readings ahead.
*The ratio chart still well below normal levels (Usually 45-50% Bulls, 30% or so Bears)
*Source LMTR.COM
% of NASDAQ stocks above 50 day MA line: Still room to run higher, but way off lows
The percentage of Nasdaq stocks above their 50 day moving average is still only 36%, but well above the 3% reading at the crash lows as money has moved into the sector and chased leaders like Netflix, Amazon, Microsoft, Docusign, ZScaler, and many others higher off the lows.  Money managers have to hide their money somewhere and this is where it has been going, along with Medical Tech and Biotech.  We have ridden these moves higher in all of my services since my March 23rd pre-market bottom call.  Again now the lifting gets a bit tougher.
Volatility crashing from highs
Trouble on Main Street?
All of this market rally is well and good, but highly focused on Tech and Medical Tech and some rallies off the bottoms of beat down names. Oil is still crashing, and frankly most mom and pop small businesses have not received any money from the Disaster Loans or PPP from the US government.  Multiple cases I have seen anecdotally where I live and around the country with Restaurants, Hair Salons, Gyms, and numerous small businesses being left out in the cold. Eventually this could create a demand problem on Main Street if you will, and consumers are 70% of the US Economy.  This remains an economic concern and it will not go away very soon, something to keep in mind.  More power is being shifted to fewer companies like Amazon, Walmart etc, hence the powerful moves we are seeing.  This is not something to ignore for market investors, but we will monitor and advise as always.
GOLD UPDATE: Everyone fell in love… now what?
GOLD has rallied to 1788 on the Futures contract highs this past week, I had projected 1782 resistance last week after my 1450 low call a few weeks prior.  Now off nearly $100 an ounce as investment sentiment was too frothy.
Bottom Line?:
Markets may calm down some here, continue the short term uptrend before a likely good sized pullback. Easy money has been made. Keep an eye on my pivot levels on on SP 500 and Active Members will be advised daily as always and trade accordingly. Still many individual stock opportunities, see this weeks list.
Given the severity and speed of the decline, there is a chance that a price low of 2190 SPX was put in for this Bear cycle, with a pullback obviously due.  Near term, I'm focused on making profits on swings whether up or  down and my advise to members will be based on market action and my view of the wave patterns.  If we rally towards 2893 to 2933 area look for resistance there, after that it's 3043 and 3135.
---
Corona Economy Stocks: Update- 13 fresh names and 5 repeated this week
As  I have done every week for a few years, I set up a swing trad list of stock ideas. Over the last 4 weeks, Corona Economy based ideas as the market bottomed out.  The list of winners is impressive over the last several weeks, and I try to refresh this each Sunday.  Now the pickings get a bit slimmer, but there are still opportunities.
Last weeks  list produced massive winners across the board including NFLX, INSG, BCRX, LVGO, DOCU, CATS and many more!  This week I have a new list of 13 new and 6 repeated.
---
Consider joining my subscription services at TheMarketAnalysts.Com for tradeable ideas and updates daily, and if not you can follow my comments during the week:
---

Corona Economy- thinking outside the box-  Last week was epic with substantial movement in many names including NFLX, BCRX, CATS, DOCU, ZS, INSG, EHTH, GILD, BCRX and more!  
This week I have 13 new names and 6 repeated from last week. If we had big moves I remove those names.  A few of these names we are long in the Stock Swing Trade service already, others we may add depending on action. 
So here is a list of symbols and quick notes for this week and the period ahead to keep an eye on.
13 Fresh Ideas and 6 repeated
Repeated from Last week: LITE, EHTH, SDGR, FVRR, SLGG, GILD
LITE- 3 week ascending base, Internet technology
EHTH-  E Health insurance based play, got hit on a Muddy Waters hit piece, but recovers?
SDGR- Multi week base, recent IPO.  Artificial Intelligence for drug discovery and more, smart money holders
FVRR-  Remote freelance gig economy, I brought this up weeks ago on the list. 
SLGG- Maybe a stretch here, riskier, but Super League runs online E Sports, could see uptick in usage
MRNA-  Covid 19 play, 500mm from the US government to  push their Vaccine trials
GILD- Was on list last week for Vaccine plays, stock ripped higher late in the week on initial trial results.  This could continue working much higher in the weeks ahead
AXSM-  An emerging Biotech leader in the treatment of Depression, big correction and now likely a rally back up
AMD- Emerging Chip leader for graphics and computing, close to breakout
BABA-  Chinese equivalent to Amazon, consolidating power
DBX-  DropBox a great remote sharing and document management play and more
BOX-  See Drop Box, Corona play
CARG- Can Carguru's recover as economy comes back? Likely an emerging leader in Car buying and distribution
NET-  Cloud Security play, near highs Post IPO
Names with Charts:
VIR- Anti-Bodies developer, recent IPO. 8 week consolidation (Chart)
ETHE-  Ehterium being used for Contracts and Documents and more (Chart)
PING- Identity Security services for the enterprise and employees (Chart)
WORK- Slack helping remote workers and teams to collaborate more intelligently (Chart)
Read up on my various offerings to take advantage of Bull and Bear cycles in the markets below
---

We offer 5 different subscription services for our Members, helping you cover the gamut of SP 500 futures trading with tax favorable treatment, Long Term Growth Stocks, Swing Trading, and Auto-Trade execution service for SP 500 futures trading.
Read up at TheMarketAnalysts.com for more details  Track Records available for all services!
---
 The3xETFtrader.com–  Swing trading Bull or Bear 3x ETF securities only. Hosted on Stocktwits.com for just $40 per month.  A great way to trade bull and bear reversals using my behavioral pattern analysis with a twist! Launched in late September 2019 and already establishing a strong track record of profitable trades!
StockReversalsPremium.com–  Swing Trading with SMS text, Email, and Post on each alert, morning pre market reports daily on the SP 500 forecasts, position updates, and strategy notes. 70% success rate in 6 years of advisory services!  Track Record of 2019 and 2020 Trades  
Tippingpointstocks.com– Growth Stocks with 50-200% upside with our proprietary research! CATS a recent huge winner!  Fresh ideas every month. 
E-Mini Future Trading Service –SP 500 Futures Trading  Hosted on Stocktwits.com…  Incredible track record since Oct 2018 Inception.   Track record online 
ESAlerts.com-  Auto Trading of Micro MINI contracts, $1,400 roughly per position size. $5 move for each 1 point SP 500 move. Trades executed on your behalf based on our Advisory automatically. For those too busy to follow alerts and trade on their own.
Great morning SP 500 Futures trading guidance and alerts! We keep you on the right side of the market direction and trades.  Tax Favorable treatment, simple reporting to IRS, eligible for IRA and Regular Accounts both!
This service focuses on the SP 500 using  my Wave based market behavioral models and then translates that to Futures Trading advice and alerts. Short term and long term views…morning updates, trades and more.
Contact Dave with any questions (Dave@themarketanalysts.com)