26 Apr

Weekly State of the Markets and Swing Trading Ideas Report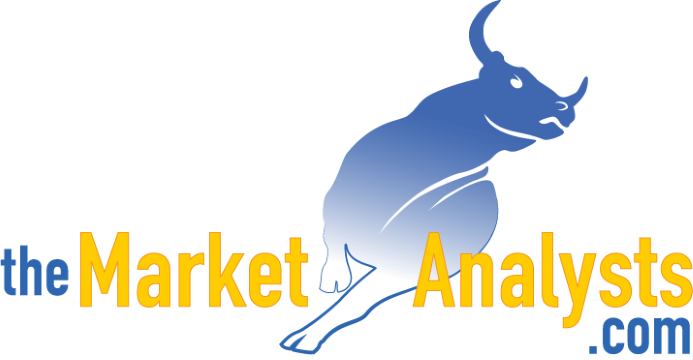 3x ETF, SP 500 Futures, Market Forecasting, and Stock Swing Trading services via Subscription
---
StockReversals.com Members get an exclusive 25% coupon offer to join our SRP Swing Trade subscription service. 
Read up on all 5 Subscription Options at TheMarketAnalysts.Com or bottom of this Report
---
Weekly  Stock Market and Trading Strategies Report Week of  April 27th
"At a time like this, I really appreciate people like you who have chosen to give back/pay it forward when it'd prob be easier to just trade for yourself. Thanks for literally sharing the wealth!"  Cam- 3x ETF member
Notes:
SP 500 either at an ABC topping point, or a surge up in Wave 5 to new rally highs (Neutral)
"NYA50r" Update (Percentage of Stocks above 50 day moving average) Still room to run higher (Bullish)
NASI indicator rising to mid range long term levels (Some slowdown in momentum) (Neutral)
GOLD Chart update and Wave Patterns *1782 key* (Resistance to uptrend)
17 Stocks in the Weekly Swing Trade ideas list (Last week multiple winners again)

Trouble on the Street section
---
Recent results and notes: Stock ,ETF , and SP 500 Futures Swing Trading Results
Read up at TheMarketAnalysts.com for all Advisory Subscription Services and Track Records
It's best to belong to three or four of my subscription offerings at the same time to have the most opportunities across all market conditions with multiple shots on goal!– Dave
Another great stock trading week at our SRP Flagship Stock Swing Trade service (Founded 2009).  VIR, FVRR, SDGR, AXSM all ripping higher for members.  3x ETF Trader had a small 3% loss early in the week, followed by a 6% gain so far going into monday in new position. Futures service had a 20 point scalp win and  break even trade. TippingPointStocks.com (long term growth) has seen one of our 6 positions quadruple in the past 5 weeks and a new position issued this week already up nicely.
---
Swing Trading Services:  
Flagship SRP Stock Swing Trading and Market Forecast Service:  Track Record  is online, 10 years since August 2009 inception, 70% profit rate trading stocks based on fundamental and behavioral patterns both. Morning Pre Market reports, Buy and Sell alerts, follow on advice daily on all positions, SP 500 Banister Wave models daily. Monthly, Quarterly, Annual options.
3x ETF Service on Stocktwits.com :  $40 a month,  Track Record   is online. Pull more money from the market bull or bear with my Behavioral based and contrarian approach to 3x ETF trading!  We solely trade 3x ETF Bull and Bear pairs as the market dictates. Read up at The3xetftrader.com   Use the Subscribe tab to join off your desktop on Stocktwits  
Stocktwits SP 500 Futures Service:  $50 a month,  Join the Trading Room and Follow my SP 500 guidance, Charts, and trade yourself with my alerts and guidance  See details here:  Stocktwits.com
Auto-Trade ES Futures service–  ESAlerts.com $149 a Month, $349 Quarterly, We auto execute Micro-MINI contracts $1,400 per contract roughly for members who are too busy to handle alerts and trading on their own. 
---
General Market Summary:  Updated Banister Market and Elliott Wave Views on SP 500
 April 19th ( Last Weekend's Report Projection repeated):
" The sledding likely to get a little more difficult near term. However, we can see in my updated SPX chart that the 13/34 cross is close to confirming on the upside if we see green action early this week. This often confirms a new uptrend, though it's a bit of a lagging indicator. (We got aggressive starting March 23rd in my services).  There are also multiple "Gaps" in the SP 500 chart above that may fill in. I won't be shocked to see more upside this week."
Now what?   We didn't really get much in the way of upside in terms of the SP 500, however quite a few tech and biotech stocks continued higher which we took advantage of in the SRP stock swing trade service. When you swing trade especially you want to drill down into the strongest sectors, then focus on the fundamentally and technically strong names, sounds easy, but that's where the work is done to prepare.
With that said, in terms of the SP 500 going forward we are once again at an interesting inflection from the March 23rd bottom I called in pre-market that day. At that bottom, we had completed 5 waves down on the ES (SP 500 futures) at 2174 lows from 3397 highs. 
Tons of indicators were screaming bottom sentiment wise and otherwise, and it was time to put the foot down and start buying. I even said "Throw a dart" on twitter and just "start buying". 
March 23rd tweets:
Turns out April has been pretty good, and especially the rally off the March 23rd lows. Now that we have recovered to a near 61% retracement of the entire decline *2874 SP 500 highs*, the sledding gets tougher as I said last weekend in the report. 
Elliott Waves are the foundation of my work, and I choose to interpret them perhaps much more simply than most. I do not try to label every single small wave, instead preferring to look at weekly or daily patterns in a zoom out view rather than a 1 inch view if you will. Right now we have a clear 3 wave pattern, which is corrective and not confirmed bullish.  3 waves with A and C equal at 460 points each (ES Futures contract).
Until we surpass 2884 on the ES contract, we have risk of a double top and rollover in May for example.
This week you want to continue to watch 2720 as key support on the SP 500 and 2893 as resistance to take out. If we take out 2893 I can make a case for a blast as high as 3135 in a 5th wave up.  This could have bullish long term implications for my forecast models.  It's going to be interesting and after a 13 day consolidation going into Friday afternoon we usually get a big move.  I'm projecting that could be higher this week, but will we surpass 2893? 
Upside pivots remain at 2893, 2933, 3043, and 3135 
5 waves up or ABC?  We will soon find out… Possible cycle top in the May 5th area plus minus a few days after this rally confirms a top.
---
 Other Indicators and Charts:
Advisor's start turning more bullish: (Contrarian signal, but still room to move a little higher)
Advisors are now 43% Bulls and 31% Bears.   (Last week 41 Bulls and 33 Bears). At the bottom or near bottom after the first bounce we were around 41% Bears and 30% Bulls, this has now reversed and typical near the final leg of a rally up off lows. 
% of NYSE stocks above 50 day MA line: More Bearish than NASDAQ stocks
Rallying up to just 26% of NYSE  stocks above 50 day moving average from the 3% readings at the crash lows. Still a very low number on a relative basis as many industries remain under pressure. NASDAQ has higher numbers at 44%, just off the 55% reading from February pre-crash levels. This weekend I show the NYSE as it paints a more bearish picture (Again another reason I have focused on Tech and Medical Tech stocks in my Swing Lists and Trading Services since the lows)
NASDAQ Stocks momentum indicator stronger than other indices. Nearing the Mid Point of the past 12 months
Trouble on Main Street? Used Car Values/Unemployment Checks
Used car values are plummeting like the early 2000, 2008/09, and now 2020 crises/crash. This eventually affects the loan portfolios of various banks or financial entities, which in turn has cascading effects.  Also the Unemployment benefits with the $600 per week boost implies that 42% of the Americans who make less than $600 per week are better off collecting than going back to work. This could create issues for small employers at some point as the Labor force available and or willing to work may not be there for a recovery due to this moral hazard created by Congress. Just some food for thought.  Will this eventually result in another larger market decline? Possibly yes.
Chart Source: https://www.lmtr.com/category/chart-of-the-week/
GOLD UPDATE: Everyone fell in love… now what?
GOLD has rallied to 1788 on the Futures contract highs two weeks ago and not yet surpassed it, I had projected 1782 resistance two Sunday's ago after my 1450 low call a few weeks prior.   This is an updated  chart showing what I think is 5 waves since 2016 lows. This does not mean Gold can rip higher, but it must get past 1782/1788 pivot soon.
Bottom Line?:
The plan is to continue to swing trade and or invest with my various services for Members to make profits on a consistent basis. One of the first steps is for me to determine what Wave pattern and stage of a market rally or decline we are in, and then plan and execute trades and or allocations accordingly.  Near term we  could punch a bit higher to test 2893 area, maybe a bit more.  If not, we have completed an ABC rally already and may rollover in May… one week at a time. A correction will come of 8-10% I think, and I'll do my best to point it out with proper timing.
---
Corona Economy Stocks: Update- 10 fresh names and 7 repeated this week
As  I have done every week for a few years, I set up a swing trade list of stock ideas. Over the last 5 weeks, Corona Economy based ideas as the market bottomed out.  The list of winners is impressive over the last several weeks, and I try to refresh this each Sunday.   Last week we had another large number of big winners, this weeks list is updated at the bottom of this report
---
Consider joining my subscription services at TheMarketAnalysts.Com for tradeable ideas and updates daily, and if not you can follow my comments during the week:
---

Corona Economy- thinking outside the box-  Last weeks  list produced massive winners across the board including FVRR, VIR, SDGR, AXSM and many more.  Several of the names we saw soar in our SRP Swing trade service and we profited and or are still riding them.
Here is a list of symbols and quick notes for this week and the period ahead to keep an eye on.
10 Fresh Ideas and 7 repeated… if others had a big move I take them off the list from prior week.
Repeated from Last week:  SLGG, AMD, BABA, DBX, BOX, PING, WORK
SLGG- Maybe a stretch here, riskier, but Super League runs online E Sports, could see uptick in usage, 3rd week in a row on list. Could break out once conference call following earnings is out.
AMD- Emerging Chip leader for graphics and computing, close to breakout after pullback and rally.
BABA-  Chinese equivalent to Amazon, consolidating power, nice corrective pullback base.
DBX-  DropBox a great remote sharing and document management play and more
BOX-  See Drop Box, Corona play 
PING- Identity Security services for the enterprise and employees. 9 day base, looks good!
WORK- Slack helping remote workers and teams to collaborate more intelligently, looks good if 25.70 area holds.
New Names for 4/26: 
TW- Trade Web, strong accumulation.  Trading services
TSM- Two weeks tight base for Taiwan Semiconductor
GDDY- Go Daddy likely seeing uptick in business as more are home starting websites and more. 3 Week ascending base pattern
TER- 3 weeks tight pattern for Chip maker
SNBR-  Possible economy recovery play? Sleep Number stock has crashed hard but maybe bottoming out soon
PLMR- 5 month base for specialty insurer
GMAB-  On the list 20% lower several weeks ago, but could break out of Post IPO topping base. Anti-Body therapeutics are hot (VIR) this could break out
SWCH- Data Center co-location and management provider, business likely picking up
IRBT-  I Robot may be recovering and could see more demand for household robotic cleaners etc
PTON- Pelaton I had on the list way back at $19 a share weeks ago, now $32.  As projected, seeing uptick in demand as Gym goers look for home options.
Read up on my various offerings to take advantage of Bull and Bear cycles in the markets below
---

We offer 5 different subscription services for our Members, helping you cover the gamut of SP 500 futures trading with tax favorable treatment, Long Term Growth Stocks, Swing Trading, and Auto-Trade execution service for SP 500 futures trading.
Read up at TheMarketAnalysts.com for more details  Track Records available for all services!
---
 The3xETFtrader.com–  Swing trading Bull or Bear 3x ETF securities only. Hosted on Stocktwits.com for just $40 per month.  A great way to trade bull and bear reversals using my behavioral pattern analysis with a twist! Launched in late September 2019 and already establishing a strong track record of profitable trades!
StockReversalsPremium.com–  Swing Trading with SMS text, Email, and Post on each alert, morning pre market reports daily on the SP 500 forecasts, position updates, and strategy notes. 70% success rate in 6 years of advisory services!  Track Record of 2019 and 2020 Trades  
Tippingpointstocks.com– Growth Stocks with 50-200% upside with our proprietary research! CATS a recent huge winner!  Fresh ideas every month. 
E-Mini Future Trading Service –SP 500 Futures Trading  Hosted on Stocktwits.com…  Incredible track record since Oct 2018 Inception.   Track record online 
ESAlerts.com-  Auto Trading of Micro MINI contracts, $1,400 roughly per position size. $5 move for each 1 point SP 500 move. Trades executed on your behalf based on our Advisory automatically. For those too busy to follow alerts and trade on their own.
Great morning SP 500 Futures trading guidance and alerts! We keep you on the right side of the market direction and trades.  Tax Favorable treatment, simple reporting to IRS, eligible for IRA and Regular Accounts both!
This service focuses on the SP 500 using  my Wave based market behavioral models and then translates that to Futures Trading advice and alerts. Short term and long term views…morning updates, trades and more.
Contact Dave with any questions (Dave@themarketanalysts.com)