03 May

Weekly State of the Markets and Swing Trading Ideas Report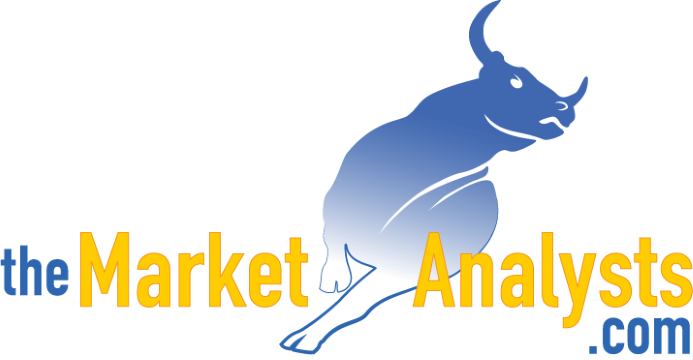 3x ETF, SP 500 Futures, Market Forecasting, and Stock Swing Trading services via Subscription
---
StockReversals.com Members get an exclusive 25% coupon offer to join our SRP Swing Trade subscription service. 
Read up on all 5 Subscription Options at TheMarketAnalysts.Com or bottom of this Report
---
Weekly  Stock Market and Trading Strategies Report Week of  May 4th
"At a time like this, I really appreciate people like you who have chosen to give back/pay it forward when it'd prob be easier to just trade for yourself. Thanks for literally sharing the wealth!"  Cam- 3x ETF member
Notes:
SP 500 and markets confirm a 5 wave rally from March 23rd lows, now what?
Correction of 8-11% on SP 500 likely from the 2954 highs per my notes a few weeks ago
SRP with Aggressive Profit taking Monday-Wednesday
5th of a 5th wave warned of a top mid week (Chart)
NYSE chart update (Topped)
NASI NASDAQ Momentum indicator turns positive after 5 weeks of rally, but likely stalling (Toppy)
Bullish Advisors now far outpacing Bears (Short term top in market likely)
Multiple leading stocks to watch on this market pullback (listed)
List of 11 Swing Trade stocks to watch
Correction possibly into Mid June
---
Recent results and notes: Stock ,ETF , and SP 500 Futures Swing Trading Results
Read up at TheMarketAnalysts.com for all Advisory Subscription Services and Track Records
It's best to belong to three or four of my subscription offerings at the same time to have the most opportunities across all market conditions with multiple shots on goal!– Dave
Another great stock trading week at SRP Flagship Stock Swing Trading service. I was aggressive in having members closing out profitable positions on Monday, Tuesday and Wednesday. Among them VIR, UBER, LITE, PGNY, SDGR and others for 9-17% gains.  The big winner AXSM for 30-60% gains in 3 days!
In the 3x ETF service we closed out TQQQ for 8-9% gains and ended the week flat and cautious.
The futures service hit for a 40 point profit gain (About a 15% relative gain) early in the week and ended the week flat. 
---
Swing Trading Services:  
Flagship SRP Stock Swing Trading and Market Forecast Service:  Track Record  is online, 10 years since August 2009 inception, 70% profit rate trading stocks based on fundamental and behavioral patterns both. Morning Pre Market reports, Buy and Sell alerts, follow on advice daily on all positions, SP 500 Banister Wave models daily. Monthly, Quarterly, Annual options.
3x ETF Service on Stocktwits.com :  $40 a month,  Track Record   is online. Pull more money from the market bull or bear with my Behavioral based and contrarian approach to 3x ETF trading!  We solely trade 3x ETF Bull and Bear pairs as the market dictates. Read up at The3xetftrader.com   Use the Subscribe tab to join off your desktop on Stocktwits  
Stocktwits SP 500 Futures Service:  $50 a month,  Join the Trading Room and Follow my SP 500 guidance, Charts, and trade yourself with my alerts and guidance  See details and Track record here:  Stocktwits.com
Auto-Trade ES Futures service–  ESAlerts.com $149 a Month, $349 Quarterly, We auto execute Micro-MINI contracts $1,400 per contract roughly for members who are too busy to handle alerts and trading on their own. 
---
General Market Summary:  Updated Banister Market and Elliott Wave Views on SP 500
This is what I said last Sunday in the April 30th report:
 " It's going to be interesting and after a 13 day consolidation going into Friday afternoon we usually get a big move.  I'm projecting that could be higher this week, but will we surpass 2893?

Upside pivots remain at 2893, 2933, 3043, and 3135

5 waves up or ABC?  We will soon find out… Possible cycle top in the May 5th area plus minus a few days after this rally confirms a top."
As we now know, we surpassed 2893 on the SP 500 and hit a high of 2954 just past the 2933 pivot.  We then reversed hard and for me that drop below 2900 confirmed the 5 wave top and now we will correct that 8-11% off the SP 500 top I discussed the last few Sundays as likely once a top is confirmed.Keep eyes on 2660 area on the SP 500 over the next several weeks.
  This past week in my Advisory and Trading Services I pointed out a  "5th of a 5th wave " looked toppy when the (SP 500) ES futures hit 2965, and SP500 hit 2954 highs.  The rally up from the March 23 lows was 5 waves as it turned out and confirmed this past week.  In the final 5th wave pattern of those overall 5 waves up from March 23rd lows… you have 5 waves as well. So when I see the 5th wave of the Final 5th wave… I get cautious.
Hence, on Monday, Tuesday, and Wednesday in my Stock Trading service I was an aggressive seller and profit taker as we raised cash across the board and pocketed gains.
Here is the April 30th warning chart I put out in the pre-market in the Futures Room showing 5th of a 5th wave pattern (We topped at 2965 then fell to 2815 on Friday a few days later)
This graph shows the final Waves 3, 4 and 5 of the rally from March 23rd
 Bottom Line? Normal ABC corrective pattern likely underway with a minimal downside objective of 2660's for the SP 500 in my opinion over next several weeks, possibly lower but one week at a time.
---
 Other Indicators, Charts and What to watch:
Watch List Time:
During the corrective pattern, you want to build a watch list of leading stocks. Those that are relatively stronger than the rest of the herd if you will.  During the Corona rally last 6 weeks I've identified numerous huge winners but many of these are going to correct and have already started to do so.
Here is a quick list of 8 possible leaders to watch for pullbacks to test their 10 week EMA Lines:
DXCM- 280  FB 175  AMD 47  NFLX 375  TEAM 144  NVDA 260  ZM 132 DOCU 89 
Advisor's turning more bullish: (Neutral to Bearish now as Bulls are way outpacing Bears)
Investment Advisors are now reading out at 46% Bulls and 29% Bears.   (Last week 43% Bulls and 30% Bears). Last Sunday I said the ratio was typical near the top of a rally and that played out late in the week.

As the market now corrects sentiment and the rally, look for the Bears to pick back up and match up with Bulls in the survey again.

From Brad Lamensdorf: Source https://www.lmtr.com/category/sentiment-updates/

"Taken as a whole, the increased level of optimism is a signal that  investors should be increasingly watchful about the true direction of the market as sentiment signals move from more bullish levels and the spreads widen toward levels that signal caution. It is important to remember that in late March  the Investor Intelligence poll showed  bears clearly outnumbering bulls  with a negative spread of -11.6%.  Negative spreads as they widen historically are strong bullish signals for the market from a contrarian viewpoint.  And sure, enough the market since then moved up sharply, and with it bullish sentiment has been increasing while bearish sentiment is declining.  And that means there's far less certainty that the market is headed for another big upward move. The higher the spread, the more it is signaling market risk, particularly at +30% and higher. In fact, spreads over +40% and higher historically signal investors should take defensive measures."
NYSE hits an interim top: Short of the classic .618 Fibonacci retrace
As I said last weeked, the NYSE was painting a more bearish or cautious picture than the NASDAQ.  This proved true late in the week as the NYSE topped out and reversed, and came up short of a typical .618 retrace of the entire decline into March 23rd.  Here is the updated NYSE Chart
Nasdaq Momentum Indicator Update: Running out of gas
As I said last week, NASDAQ (Tech and Medical Tech heavy) obviously stronger than other indices. Nearing the Mid Point of the past 12 months.  This climbed a bit higher this past week and now likely runs into a pause as we correct. This reading turned slightly positive from -300 last week to near +23 at the close on Friday.
Again, another indicator of time for a pullback and pause.
GOLD UPDATE: Could test 1660 area  before next rally
As I projected weeks back, 1782 area likely resistance to long term uptrend. I'm keeping my eyes on 1660 area loosely for a pivot low soon.
---
Consider joining my subscription services at TheMarketAnalysts.Com for tradeable ideas and updates daily, and if not you can follow my comments during the week:
---

Updated list of stocks to keep an eye on:
Here is a list of symbols and quick notes for this week and the period ahead to keep an eye on.
8 Fresh ideas and 3 repeated , I could have a longer list but this will suffice until we see how correction plays out
Repeated from Last week:  PING TW DBX
DBX-  DropBox a great remote sharing and document management play and more
PING- Identity Security services for the enterprise and employees. 9 day base, looks good!
TW- Trade Web, strong accumulation.  Trading services
New Names for 5/4 Week:
BNTX-  Promising Biotech IPO play
SPCE-  Space Travel with Richard Branson majority holder, a bit of a cult stock but can push higher, also disrupting continent to contintent travel and could take share of 900b Aviation services, supply markets over time too
ZYXI- Developer of electrotherapy for pain management
EBS-  On the list a few times since market bottom.  Biosolutions for Biodefense and more
ZM-  Zoom video first profiled at 93 on SRP as a trade, hit 170 area, now pulling back
DXCM- 3 weeks tight base near highs, remote monitoring and diabetic devices, Corona play and then some
BAND- Triple Top possible breakout, Cloud Based Software communications as a service platform
GMAB-  On the list often of late. Swiss Biotech developing anti-bodies for Cancer etc
Read up on my various offerings to take advantage of Bull and Bear cycles in the markets below
---

We offer 5 different subscription services for our Members, helping you cover the gamut of SP 500 futures trading with tax favorable treatment, Long Term Growth Stocks, Swing Trading, and Auto-Trade execution service for SP 500 futures trading.
Read up at TheMarketAnalysts.com for more details  Track Records available for all services!
---
 The3xETFtrader.com–  Swing trading Bull or Bear 3x ETF securities only. Hosted on Stocktwits.com for just $40 per month.  A great way to trade bull and bear reversals using my behavioral pattern analysis with a twist! Launched in late September 2019 and already establishing a strong track record of profitable trades!
StockReversalsPremium.com–  Swing Trading with SMS text, Email, and Post on each alert, morning pre market reports daily on the SP 500 forecasts, position updates, and strategy notes. 70% success rate in 6 years of advisory services!  Track Record of 2019 and 2020 Trades  
Tippingpointstocks.com– Growth Stocks with 50-200% upside with our proprietary research! CATS a recent huge winner!  Fresh ideas every month. 
E-Mini Future Trading Service –SP 500 Futures Trading  Hosted on Stocktwits.com…  Incredible track record since Oct 2018 Inception.   Track record online 
ESAlerts.com-  Auto Trading of Micro MINI contracts, $1,400 roughly per position size. $5 move for each 1 point SP 500 move. Trades executed on your behalf based on our Advisory automatically. For those too busy to follow alerts and trade on their own.
Great morning SP 500 Futures trading guidance and alerts! We keep you on the right side of the market direction and trades.  Tax Favorable treatment, simple reporting to IRS, eligible for IRA and Regular Accounts both!
This service focuses on the SP 500 using  my Wave based market behavioral models and then translates that to Futures Trading advice and alerts. Short term and long term views…morning updates, trades and more.
Contact Dave with any questions (Dave@themarketanalysts.com)