29 Mar

Weekly Market Forecasts and Trading Ideas Report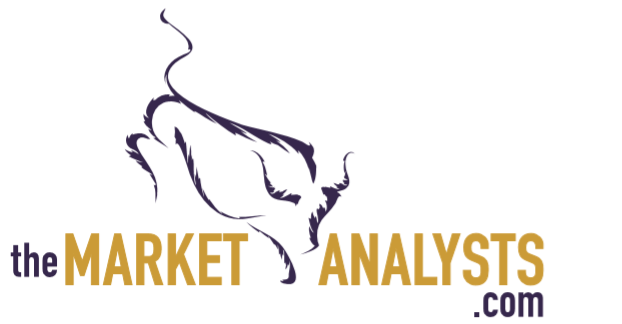 Subscription services for the Active Investor
---
StockReversals.com Members get an exclusive 25% coupon offer to join our SRP Swing Trade subscription service. 
Read up on all 5 Subscription Options at TheMarketAnalysts.Com or bottom of this Report
---
Weekly  Stock Market and Trading Strategies Report Week of  March 30th
This Week:
Updated Banister Wave count on ES (SP 500) Chart with projections and pivots
Gold holds the $1450 prior 4th wave area per last weeks chart and notes, and rallies!

% of Bearish Advisors finally hits 41% this past week, and Bullish Advisors plunged to 30%- Bullish contrarian readings finally!

SP 500 rallied up to my 2650 target within points, now what? Bear Rally or New Bull?

How to Profit in this volatile environment- 3x ETF's, Futures, Stocks… 

Swing Trade Candidates list updated and Notes from recent lists
---
Recent results and notes: Stock ,ETF , and SP 500 Futures Swing Trading Results
Read up at TheMarketAnalysts.com for all services and Track Records
I believe it's important for my serious trading members to belong to all of my services in order to  benefit and profit from the various environments we find ourselves in, whether Bull or Bear and in all cycles.  This past week we profited with a 94 point Futures Profit early in the week going long the SP 500 E Mini's.  We also had multiple winners in the 3x ETF service such as SPXS for 7%, SPXL for 14 and 20% on each half of the trade, and 9 and 13% on LABU trade tranches as well.  Also nice gains taken on UBER for  17 and 23% on each half and small profits in PRVB as well.  We ended the week flat in both ES Futures services and 3x ETF services as we wait to see what the market brings this week before acting. 
---
3x ETF Service on Stocktwits.com :   Track Record is online, join for just $40 a month and pull more money from the market bull or bear with my Behavioral based and contrarian approach to 3x ETF trading!  We solely trade 3x ETF Bull and Bear pairs as the market dictates. Read up at The3xetftrader.com   Use the Subscribe tab to join off your desktop on Stocktwits  
SP 500 Futures Services:  Auto-Trade platform at ESALERTS.Com or join the Trading Room and do it yourself with my alerts on Stocktwits.com
---
General Market Summary:  Updated Banister Views on SP 500
For the time being we washed out at 2172 on the SP 500 futures early in the week on Monday.  At that level ,Wave 5 according to my Elliott Count was a Fibonacci relationship to Wave 1 of this entire 5 wave decline from 3397 on the ES Futures top.  Along with all of the other indicators I noted over the past two weekends and the various charts I put up as well, we bottomed out. I went on Twitter, Stocktwits, and everywhere I could to note we were looking for a rally and as high as 2640 on the Futures and 2650 on SP 500.   
In the ES Futures services we bet long and made substantial profits doing so, but ended the week flat before our next trade. In the 3x ETF services, we did the same thing betting 3x Bull on SP 500 and 3x Bull on Biotech during the week notching big swing gains in short time windows. We also had a few nice winning trades in the Swing Trade service as well (UBER, PRVB etc).
As it turned out, a vacuum of demand into a washed out market pushed the SP 500 up to 2637 on Friday and the ES Futures to 2632.  This area was a natural point of resistance and a Fibonacci relationship to the entire decline from 3397 to 2172 (Futures Wise) and 3393 to 2190 for the SP 500.
The question is now what?  Typically after a 5 wave decline (3393-2190 on SP 500) there is some type of Counter-Trend rally, usually a form of an A, B, C pattern.  A wave up, B wave down, C wave up to retrace that 5 wave crash in this case.
That takes us to a likely minor B wave from the 2637 SP 500 highs this past Friday down to maybe 2470 area, possibly as low as 2400 area into the early few days of this coming trading week. Obviously I'm spit balling a bit here, but loosely a pullback and then another rally in April is likely taking us up towards 2700 possibly even a bit higher. 
Other Notes:
The Percentage of Investment Advisor's did rise to 41% Bearish this past week from 34% last week and only 23% the prior week which I said was too low for a market low at the time.  I said in this column last weekend I wanted to see that heads towards 40% and we hit it early this past week, helping put in a temporary low.  This is a contrarian way to look at things, you need more people firmly bearish before you can put in a nice tradeable low. 
Gold bottomed at 1450 as I surmised here last week, a 50% retrace of the advance and also noted in the 3x ETF service on stocktwits.  Could take a rest at 1630 area though.
Again, follow my lead on Twitter @stockreversals, on Stocktwits @stockreversals for commentary and or in my subscription services to stay up to speed daily.
Charts tell the story:
Last week we had several charts which are still worth reviewing if you have a chance.  This week just an updated E MINI Futures SP 500 chart. This shows my Banister Wave count with 2172 the low on ES (2190 SP 500) and the counter-trend rally path highlighted.
We probably hit the A wave high on Friday, now a mini pullback perhaps then a C wave up in April. My SRP, 3X ETF and Futures Members will be updated daily!  We have to trade to make money, this is just a forecast
---

Swing Trading Ideas:   Last week we had multiple winners during the week.  Recently winners I highlighted during the hysteria and near market bottom that rallied were Peloton, Netflix, Zoom Video, Uber, Clorox, GSX and more.  Now the pickings get a bit more difficult after the initial rally up.
(We may or may not alert some of these ideas below at our SRP service)
Smaller list this week after the counter-trend initial rally, a few repeated a few new:
CHWY, GSX, DOCU, ZTO, DBX, GMAB, TEAM and possibly several 3x ETF's after a pullback (SPXL, LABU etc).
A few charts and notes:
Read up on my various offerings to take advantage of Bull and Bear cycles in the markets below
Read up on my various offerings to take advantage of Bull and Bear cycles in the markets below
---

We offer 5 different subscription services for our Members, helping you cover the gamut of SP 500 futures trading with tax favorable treatment, Long Term Growth Stocks, Swing Trading, and Auto-Trade execution service for SP 500 futures trading.
Read up at TheMarketAnalysts.com for more details  Track Records available for all services!
---
3x ETF Trading Room (Oct 2019 Debut):   The 3x ETF Trader, a service hosted on Stocktwits.com , trading 3x ETF pairs in Bull or Bear movements.   Very strong track record since Oct 2019 inception on Stocktwits.com.  Just $40 a month!
---
The3xETFtrader.com–  Swing trading Bull or Bear 3x ETF securities only. Hosted on Stocktwits.com for just $40 per month.  A great way to trade bull and bear reversals using my behavioral pattern analysis with a twist! Launched in late September 2019 and already establishing a strong track record of profitable trades!
StockReversalsPremium.com–  Swing Trading with SMS text, Email, and Post on each alert, morning pre market reports daily on the SP 500 forecasts, position updates, and strategy notes. 70% success rate in 6 years of advisory services!  Track Record of 2019 and 2020 Trades  
Tippingpointstocks.com– Growth Stocks with 50-200% upside with our proprietary research! We cashed out on SOLO for over 200% gains in 5 weeks!  
E-Mini Future Trading Service –SP 500 Futures Trading  Hosted on Stocktwits.com…  Incredible track record since Oct 2018 Inception.   Track record online 
Great morning SP 500 Futures trading guidance and alerts! We keep you on the right side of the market direction and trades.  Tax Favorable treatment, simple reporting to IRS, eligible for IRA and Regular Accounts both!
This service focuses on the SP 500 using  my Wave based market behavioral models and then translates that to Futures Trading advice and alerts. Short term and long term views…morning updates, trades and more.
ESAlerts.com – Auto-Trading SP 500 Futures Service
If you do not have time to monitor alerts, enter and exit trades on your own via Stocktwits servivce, we do the trades for you, you sit back and enjoy! Only $339 per 90 days of service, account is set up with a Chicago based trading firm and commission are low! All trades auto-executed based on Dave's directives to the trading desk!
Re-Launched February 10th 2020 to mimic the Stocktwits Room trades for those who are too busy to wait for alerts to buy and sell and want us to handle executions for you with our Trading Firm in Chicago.
Contact Dave with any questions (Dave@stockreversalspremium.com)