12 Apr

Weekly State of the Markets and Swing Trading Ideas Report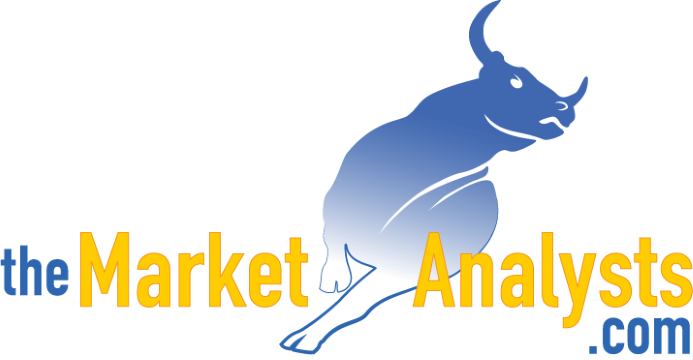 3x ETF, SP 500 Futures, Market Forecasting, and Stock Swing Trading services via Subscription
---
StockReversals.com Members get an exclusive 25% coupon offer to join our SRP Swing Trade subscription service. 
Read up on all 5 Subscription Options at TheMarketAnalysts.Com or bottom of this Report
---
Weekly  Stock Market and Trading Strategies Report Week of  April 13th
This Week:
Rally could continue near term, pivots to watch and Chart
Update on % of NYSE stocks above 50 day MA line in context of Prior Bear cycles (Chart)
Smart Money bullishness still very high, Dumb money still low (Contrarily Bullish)
Bears at 36% in Advisor Surveys, 33% Bulls… (Contrarily Bullish)
NASI indicator turning up from extreme March low levels (See Chart)
Corona Economy Themes to watch and stock swing trade watch list updated
GOLD Bull market continues, 1782 initial resistance to rally in Wave 5 up (See Chart)
Big winners last week of our list, DEAC, CHWY, GOLD, GDX ETF and more
Stock of the week
---
Recent results and notes: Stock ,ETF , and SP 500 Futures Swing Trading Results
Read up at TheMarketAnalysts.com for all services and Track Records
Most of my members belong to between two to four of my advisory services for best results as some zig while others zag.  Bull or Bear environments can pivot quickly.  In the SRP flagship stock swing service we hit CHWY for big gains as well as DEAC after sitting on bases for a bit. We hit LABU for 12-14% gains in the 3x ETF service and made 8% on 1/2 of TZA and lost on the final 1/2 after the Fed Thursday 2.3 Trillion bazooka.  We made 44 points in profits early in the week in the Stocktwits Futures (SP 500) service, lost 5 points later in the week for net of 39. (Each point is $50 in profit per contract).
---
Flagship SRP Stock Swing Trading and Market Forecast Service:  Track Record  is online, 10 years since August 2009 inception, 70% profit rate trading stocks based on fundamental and behavioral patterns both. Morning Pre Market reports, Buy and Sell alerts, follow on advice daily on all positions, SP 500 Banister Wave models daily. Monthly, Quarterly, Annual options.
3x ETF Service on Stocktwits.com :  $40 a month,  Track Record   is online. Pull more money from the market bull or bear with my Behavioral based and contrarian approach to 3x ETF trading!  We solely trade 3x ETF Bull and Bear pairs as the market dictates. Read up at The3xetftrader.com   Use the Subscribe tab to join off your desktop on Stocktwits
Stocktwits SP 500 Futures Service:  $50 a month,  Join the Trading Room and Follow my SP 500 guidance, Charts, and trade yourself with my alerts and guidance  See details here:  Stocktwits.com
---
General Market Summary:  Updated Banister Market and Elliott Wave Views on SP 500
March 23rd pre-market call
On Stockwits (Username @stockreversals)  in the $ES_F E MINI Futures thread: (Everyone was BEARISH that morning) Note the date and time on the notes… this was a pure Elliott Wave read, a 5th wave had met all conditions at 2172 ES overnight.  More evidence markets can be projected based on Behavioral Patterns, lots of math, and a few other indicators to keep me in check…
Forward a week later after a nice rally
Back on March 29th…
I suggested a rally to 2784 in an ABC fashion off the lows was likely on March 29th, Sunday.  We hit 2784 on the nose this past Thursday, pulled back, popped to around 2809 in a spillover top then closed the market day around 2790 on SPX and 2784 on futures.  So we have an ABC rally, typical Bear cycle rally of a 50% retracement… Chart from March 29th report below for reference:
April 6th Report
Last Sunday we were at inflection, and we went north not south… chart repeated for reference (We hit 2790's Thursday)
NOW WHAT?? April 13th comments
Well that is what everyone wants to know.  Various Advisor's whom I consider intelligent and savvy differ on opinions here, the market once again at an inflection point like last week when we were stuck on the 38% retracement ceiling. Frankly there are not many out there putting out a firm projection right now, and I do not blame them.
I try not to get too far ahead of myself with my interpretation of Elliott Wave patterns, preferring to stay in the current most likely wave moment rather than try to jump more than maybe 1 wave movement ahead.
I look for clues to tell me we are in a new wave, right now that's around 2720 on the ES Futures contract from last Thursdays highs give take a few points.
With that said, if someone pinned me to come up with a near term forecast, I would lean to a further upside rally to various levels.  Best ones (SPX) would be 2893 and or 2933 areas ahead.  Both of those areas should provide strong resistance to the Bull rally for now, and a normal pullback from there would make normal sense both behaviorally and market wise off the 2190 (SPX) lows.
Should we not be able to take out that 2818 Thursday high and or 2790 area again early this week, there is risk of a decline towards 2550-2580 areas near term.
The real question is … Is the Bear Market Over?  Back on March 23rd, the day of the bottom I publicly declared the bottom was in pre market on various social media outlets. We had met a 5 wave Futures decline at 2172 from 3397 at at that point in my view, and a rally to 2784 seemed likely if we got past 2640 area target.
Now it's much tougher to call because we have major economic dislocations on the street, but the Fed fighting that will trillions of infusions.  Gold is ripping to multi year highs in a Bull market with the paper infusion.
Given the severity and speed of the decline, there is a chance that a price low of 2190 SPX was put in for this Bear cycle, with a pullback obviously due.  Near term, I'm focused on making profits on swings whether up or  down and my advice to members will be based on market action and my view of the wave patterns.  If we rally towards 2893 to 2933 area look for resistance there, after that it's 3043 and 3135.
Bottom Line? If someone pressed me I would lean to a bit more upside near term and would probably not get crazy shorting unless I saw a material break of 2720 on the ES Futures contract.
Charts:  SP 500, NASI vs. SP 500, GOLD, Smart Money Read
Levels to watch on SP 500, 2893, 2933, 3043, 3135, 3170  All have relationships to the decline from 3393. Best projection is a top at 2893-2933 with a strong pullback or worse.
2720's short term key support
Smart Money Bulls are long the market, Dumb Money largely on sidelines, like prior market bottoms
NASI vs. SP 500 Chart: SP 500 rallying off major indicator washout lows on NASI (Mclellan Oscillator)
The March 2020 low readings on this NASI indicator similar to Dec 2018 Bear lows, except this NASI crashed in 5 weeks not multiple months, creating extreme conditions for a bounce up…

 GOLD in Bull Market-  Gold Market Trading advisory service coming next few months!
I called a low at 1450 a few Sunday reports ago.  We are in Wave 5 up to all time highs I think or close. 1780's initial resistance likely.  Nice Fibonacci Patterns here
---
Other Notes: Venus Retrograde and prior crash lows, The Oil Indicator, and Bulls and Bears Ratio
Of interest, several major Bear Market lows have occurred when Venus goes into Retrograde.  The last ones being during the Depression in 1932, October  of 2002 (Market low with a re-test higher low in March 2003), and March 6th 2009 (3 days prior to the ultimate low).  The next date for Venus Retrograde is May 13th, something to watch. 
Oil bottomed in the last major crash about a month before the market bottom in March 2009, we are seeing a similar possible pattern now in the SP 500 with Oil rallying last week but with SP 500 possibly needing one more leg down yet.
The Percentage of Investment Advisors who are bullish has tanked to just 33%, up 2 points from 31% last Sunday.  Bears are still at 36%, down from 41% recently.  Still contrarily Bullish near term.
---
Consider joining my subscription services at TheMarketAnalysts.Com for tradeable ideas and updates daily, and if not you can follow my comments during the week:
---

Corona Economy- thinking outside the box
Swing Trading Ideas: I'm calling it the Corona Economy in terms of thinking of Stock ideas short to  intermediate term. What MAY work in the new environment?
Last week once again numerous winners off of this list during the week.
Among them GDX ETF (Gold Miners up 13%), GOLD up over 10%, CHWY up 28%, DEAC up 25%, GMAB up 10% and you get the idea.  We hit CHWY and DEAC at the Flagship SRP Swing Trade service for big gains!
This week and for the near term period another list of Corona Ideas and more.
Themes you should be thinking about loosely are Internet Hotspots, Remote Freelancing, Vaccines, Telehealth, Cloud Security, Internet Technology, E Sports, Video, Gold, Online documents, Networks, Streaming and more
Consider Catasys as just one example of a Telehealth play, CATS.  There is a long term play from my Tipping Point Stocks service. Ripping from $8.90 to $22 in last several weeks.  Chewy last week ripped higher after we bought in the prior week at the Swing Trade service, online pet supplies. DEAC ripped higher as well, the Draft Kings SPAC shell we bought a few weeks prior, knowing that it would close on April 9th and would run up even though there are no sports right now… the market looks ahead 9 months!
So here is a list of symbols and quick notes for this week and the period ahead to keep an eye on.
(We may or may not alert some of these ideas below at our SRP service)
DOCU- Corona Idea of the week… Online documents, looks like a breakout coming after recent pullback and pop. Was on the list a few weeks back before the surge from 82 to 98, now back near 90
ZS- Cloud Security
LITE- 3 week ascending base, Internet technology
NFLX-  On the list several weeks ago from 290, ripped higher and a nice 3 week base. Online streaming
GOLD- Breakout last week off our list, but leader in Gold mining (Barrick Gold)
CRUS-  Apple supplier on a recovery?
DPZ-  Dominoes pizza, 8 week overall base. On the list weeks back… food delivery, teens love it…
EHTH-  E Health insurance based play, got hit on a Muddy Waters hit piece, but recovers?
SDGR- Multi week base, recent IPO.  Artificial Intelligence for drug discovery and more, smart money holders
LVGO- Chronic condition management for self insured employers, recent IPO
FVRR-  Remote freelance gig economy, I brought this up weeks ago on the list. 
INSG- Hot Spots for internet access
SLGG- Maybe a stretch here, riskier, but Super League runs online E Sports, could see uptick in usage
Vaccine Plays– GILD, BCRX naming just a few  
Testing Plays- GMRK, ABT 
Read up on my various offerings to take advantage of Bull and Bear cycles in the markets below
---

We offer 4 different subscription services for our Members, helping you cover the gamut of SP 500 futures trading with tax favorable treatment, Long Term Growth Stocks, Swing Trading, and Auto-Trade execution service for SP 500 futures trading.
Gold Stock Advisory service is in the works as of April 2020
Read up at TheMarketAnalysts.com for more details  Track Records available for all services!
---
3x ETF Trading Room (Oct 2019 Debut):   The 3x ETF Trader, a service hosted on Stocktwits.com , trading 3x ETF pairs in Bull or Bear movements.   Very strong track record since Oct 2019 inception on Stocktwits.com.  Just $40 a month!
---
The3xETFtrader.com–  Swing trading Bull or Bear 3x ETF securities only. Hosted on Stocktwits.com for just $40 per month.  A great way to trade bull and bear reversals using my behavioral pattern analysis with a twist! Launched in late September 2019 and already establishing a strong track record of profitable trades!
StockReversalsPremium.com–  Swing Trading with SMS text, Email, and Post on each alert, morning pre market reports daily on the SP 500 forecasts, position updates, and strategy notes. 70% success rate in 6 years of advisory services!  Track Record of 2019 and 2020 Trades  
Tippingpointstocks.com– Growth Stocks with 50-200% upside with our proprietary research! We cashed out on SOLO for over 200% gains in 5 weeks!  
E-Mini Future Trading Service –SP 500 Futures Trading  Hosted on Stocktwits.com…  Incredible track record since Oct 2018 Inception.   Track record online 
Great morning SP 500 Futures trading guidance and alerts! We keep you on the right side of the market direction and trades.  Tax Favorable treatment, simple reporting to IRS, eligible for IRA and Regular Accounts both!
This service focuses on the SP 500 using  my Wave based market behavioral models and then translates that to Futures Trading advice and alerts. Short term and long term views…morning updates, trades and more.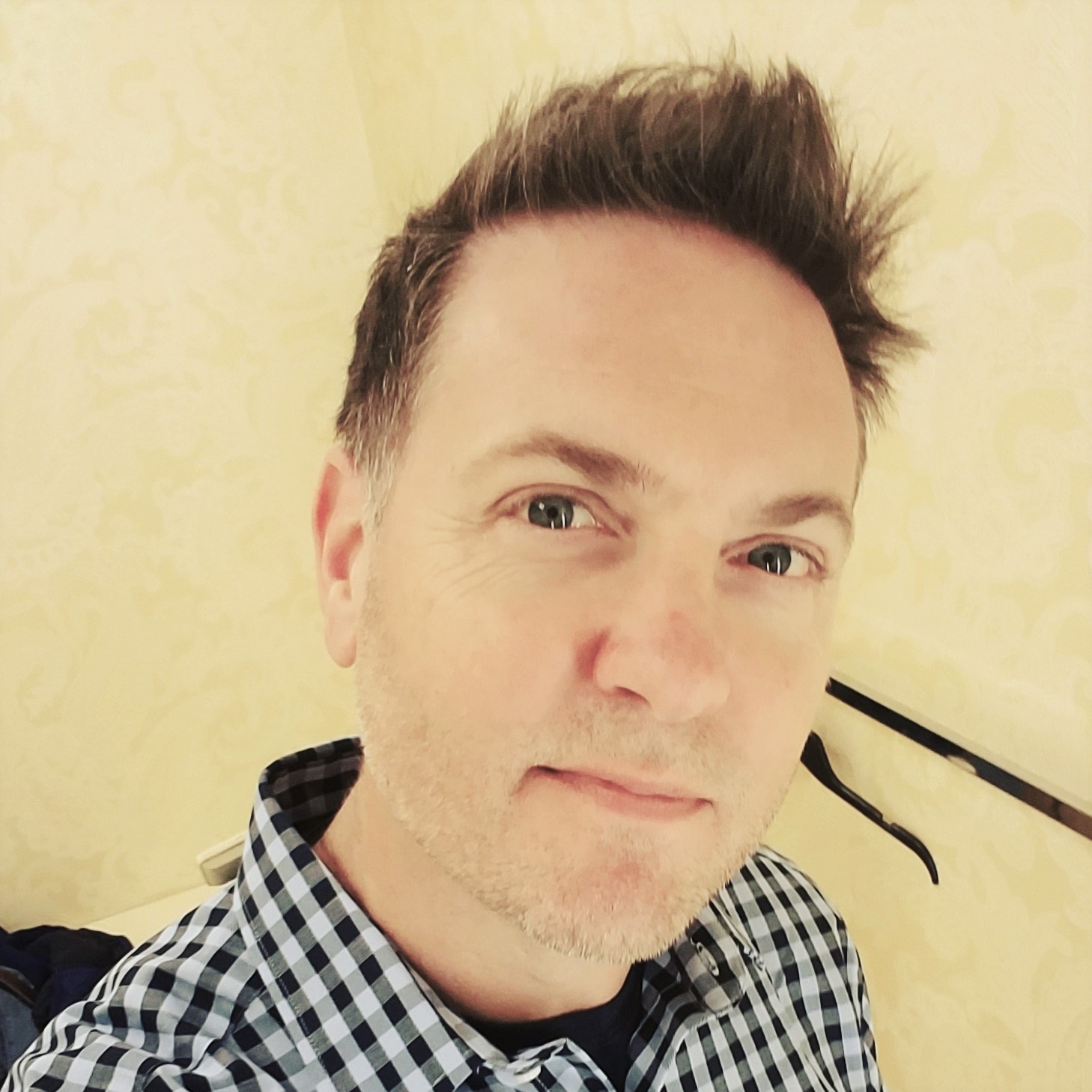 Contact Dave with any questions (Dave@stockreversalspremium.com)