02 Jan

Weekly Stock Market Forecast and Swing Trading Ideas Report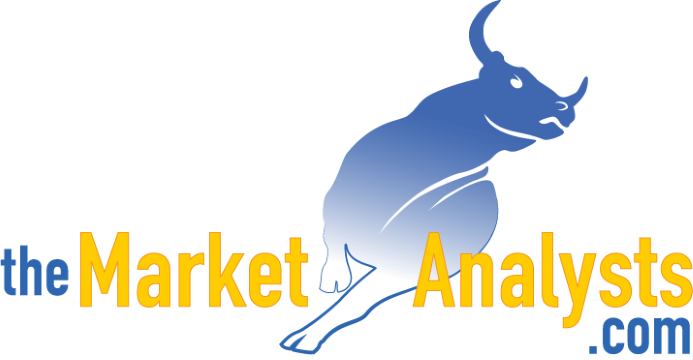 SWING TRADING OF 3X ETF'S , STOCKS,  E MINI SP 500 FUTURES,  AND MOMENTUM GROWTH STOCK RESEARCH SERVICES VIA SUBSCRIPTION
StockReversals.com Members get an exclusive 25% coupon offer to join our SRP Swing Trade or Momentum Growth stock TPS  subscription services. 
---
Read up on all 4 Subscription Options at
TheMarketAnalysts.Com or bottom of this Report
---
---

Weekly  Stock Market Forecasts, Charts, and Swing Trading Ideas List and Strategies Report
Week of  January 2nd 2023
 "I've mentioned it before, but it's worth mentioning again. I've been a subscriber in three of Dave's services – SRP, TPS and 3xETF for about a year now. Because I feel so highly in regards to Dave's services and the performance I've experienced; my daughter, my brother and another friend have become subscribers to at least one of his services. I'm working on a couple other people as well😉 Dave thanks so much for all you do!"   @JTD26 on Stocktwits
---
Stock ,ETF , and SP 500 Futures Swing Trading plus Growth Stock Investing options for members
Read up at TheMarketAnalysts.com for all Advisory Subscription Services and Track Records  
It's best to belong to three or four of my subscription offerings at the same time to have the most opportunities across all market conditions with multiple shots on goal! Asset allocation as a Trader is key for long term success in all environments– Dave 
---
General Market Summary plus Swing Trade Ideas List: 
Updated Banister Market and Elliott Wave Views on SP 500 and more and weekly swing trade updated ideas list is at bottom of this report

Markets and more:    Did SP 500 and Market Bottom out? Maybe…
"3725-3750 area is key to hold and if not we could be in for some larger downside ahead. The long term charts are questionable but at the 3491 lows that pullback from 4800 made a lot of sense to stop around 3500 which was my call at the time for a low." – Dec 26th Weekend Report
End of year pullback then a rally late in the week leaves us in limbo a bit going into January 2023 trading. It's also end of year tax selling, position squaring, book/window dressing etc. so best not to over analyze the last few weeks of December 2022.  The NASDAQ was down 33% for the year, one of the worst years in history for sure.   That said, we had a huge run from Covid lows to the 2021 highs so a correction was going to happen.
I am generally bullish for 2023 as it would appear most of the bad news or expected bad news is pricing in here. We have continued to hold 3500 on the SP 500 and 3725-3740 is another area we are still holding for now as well.
Regardless, volatility is my friend as I run three swing trade service that take advantage of bull or bear movements. 3x ETF, Futures (SP 500), and Stock Swing trading.  I use all 3 to generate income in any environment, make sure you consider belonging to all 3.  I may do a recorded training video/seminar on SP 500 futures trading to show how easy it is to execute with my instructions.
With that said, I issued two new stock alerts last week that are in buy ranges.  We are also long ERX in the 3x ETF service, and the Futures service hit for another profitable bearish trade last week as well.  The long term stock service is looking for sector strength and market confirmed bottom to start pushing out more research on new positions.  Most recently GANX and BIVI have been reported on in the last 3-6 months, with both looking very promising for 2023 returns.
Trading Ideas at bottom of the report:  NEW FEATURE. Click on Symbols to see chart image
SP 500 chart- Daily literally looks poised to RIP either way near term
---
 Trading Results:  SRP Stocks, 3x ETF, Tipping Point Long Term stocks, Futures
SRP stock trading service   issued two new alerts last week both in buy ranges. We went slow at year end due to market pullback and tax selling.
  3x ETF  service  Long ERX 1/2 position going into Monday
Futures Service Nice 12% gainer shorting ES last week, then tried another scalp short closed for 2% loss
---
 Consider joining my 3x ETF Swing Trading room on Stocktwits, gives you very nice exposure to sector swings based on human behavioral patterns.  Removes single stock risk and gives you a better upside beta and lower risk with your overall trading plans (SRP, 3x ETF, Futures etc)
Consistent trading income in ALL market cycles using Bull or Bear 3x ETF's and my human behavioral pattern analysis.  Currently long ERX as of year end 2022.
Just $40 a month and worth it to add to your stock trading
Read up at the3xetftrader.com and join on stocktwits at $40 a month.
Futures service is also on Stocktwits and just $50 a month, huge profits last several weeks and you can now sign up for Auto-Trade platform again!!
Members of all the premium services are updated daily on market maps and forecasts and we strategize accordingly.   
---
In addition to being a member of various services,  you can follow my comments during the week: 
Twitter @stockreversals
Stocktwits @stockreversals for daily commentary and or in my subscription services to stay up to speed daily. 
Follow me on  Linked In as well where I provide periodic updates to professionals
---

SWING TRADING 101– Click to review my 10 plus keys to profitable and consistent swing trading I've used since 2009
List is updated every Sunday, names removed if they broke out to the upside strongly and or broke down. New names added, many names repeated if still in a bullish pattern. A lot of stocks will pull back harshly right before a big breakout reversal, so be advised
---
 1/2/23 Swing List Updated:  Swing Trade Ideas with a combination of strong fundamentals and attractive behavioral pattern charts combined
NEW FEATURE: CLICK ON SYMBOL TO SEE CHART IMAGE QUICKLY   
---
PRVB– Recently first approved drug for Diabetes early stage treatment/prevention. Breaking out to highs at end of last week could move higher in January. Sanofi has a stake as well.
CPRX– Almost always on this list. Still looks attractive fundamentally and technically. Develops prescription drugs for neuromuscular and neurological/diseases and disorders PE 22. Growth 56% year over year recently.
CELH– 5 week correction to 10 week EMA line. Develops and markets functional calorie-burning fitness beverages under the Celsius brand in U.S., recent deal with Pepsi. New SRP position as of last week.
GFF-  7 week consolidation near highs, PE 9. Manufactures plastic films/laminates, garage doors, landscaping
products /electronic communication systems.
AFYA– 8 week base, back on the list. Brazil based Co provides medical and healthcare education through
professional courses in 13 states. New SRP position as of last week
TTC– 8 weeks tight closings near highs. Manufactures turf maintenance/landscaping equipment, irrigation
systems and residential yard products
BOX 3 weeks tight consolidation near highs. Provides cloud-based platform for organizations to manage their
content/collaborate internally/externally.
TS – 8 week flat base. Makes steel pipe products and related services for energy and
industrial applications. PE 10
PLNT– 6 weeks tight consolidation. Operates 2,254 fitness centers with approximately 15.2 million
members in 50 states, Puerto Rico and Canada.
PDD  5 week consolidation near highs after big move up. Chinese provider of third-party mobile e-commerce platform for buyers with merchandise shopping experiences.
ACDC- 7 week base near highs. Pressure pumping Co, provides hydraulic fracturing services with
equipment, manufacturing and distribution
TWI–  10 week consolidation near highs. PE 7 Manufactures off-highway wheels, tires and assembly products for
agricultural/earthmoving/construction.  Current SRP Position
Read up on my various offerings to take advantage of Bull and Bear cycles in the markets below or at Themarketanalysts.com  
---
We offer 4 different subscription services for our Members, helping you cover the gamut of SP 500 futures trading with tax favorable treatment, Long Term Growth Stocks, Stock Swing Trading, and Growth Stocks with 50-200% upside plus. 
Read up at TheMarketAnalysts.com for more details  Track Records available for all services!
---
 The3xETFtrader.com–  Swing trading Bull or Bear 3x ETF securities only. Hosted on Stocktwits.com for just $40 per month.  A great way to trade bull and bear reversals using my behavioral pattern analysis with a twist! Launched in late September 2019 and have established a strong track record of  over 70% profitable trades since inception November 2019!
StockReversalsPremium.com–   Stock Swing Trading with SMS text, Email, and Post on each alert, morning pre market reports daily on the SP 500 forecasts, position updates, and strategy notes. 70% success rate in 11 years of advisory services!  Track Record of 2019 to 2022 YTD Trades  
Tippingpointstocks.com– Growth Stocks aiming for 1x-5x upside with our proprietary research!      Fresh ideas every month and ongoing advice! 9 stocks doubled or or better  after bear cycle ended in 2020. With Bear market 2021-2022 now offering many public companies trading below private market valuations Constantly rotating portfolio with deletions and additions as time goes on. 
E-Mini Future Trading Service   ESALERTS.COM $50 a month on stocktwits including AUTO TRADE!!
SP 500 Futures Trading Advisory service.  Hosted on Stocktwits.com… Great morning SP 500 Futures trading guidance and alerts! We keep you on the right side of the market direction and trades.  Tax Favorable treatment, simple reporting to IRS, eligible for IRA and Regular Accounts both!  
We also offer Auto- Trade option as of June 2022 again!! We handle the entry and exits for you!!
This service focuses on the SP 500 using  my Wave based market behavioral models and then translates that to Futures Trading advice and alerts. Short term and long term views…morning updates, trades and more.
Contact Dave with any questions (Dave@themarketanalysts.com)