04 Jun

Weekly Stock Market Forecast and Swing Trading Ideas Report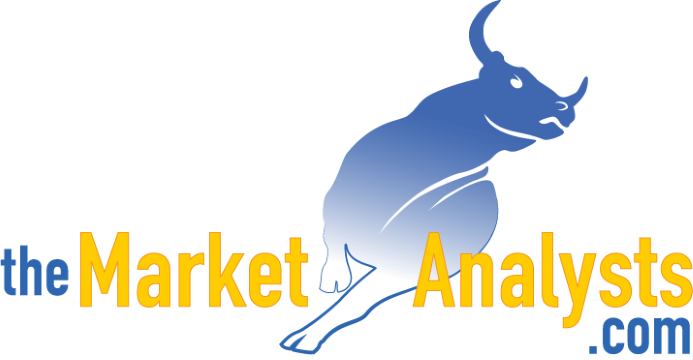 SWING TRADING OF 3X ETF'S , STOCKS,  E MINI SP 500 FUTURES,  AND MOMENTUM GROWTH STOCK RESEARCH SERVICES VIA SUBSCRIPTION
Weekly  Stock Market Forecasts, Charts, and Swing Trading Ideas List and Strategies Report
Week of June 5th 2023
StockReversals.com Members get an exclusive 25% coupon offer to join our SRP Swing Trade or Momentum Growth stock TPS  subscription services. 
---
Read up on all 4 Swing Trading and Long Term Research based Subscription Options at
TheMarketAnalysts.Com or bottom of this Report
---
---

---
Weekly  Stock Market Forecasts, Charts, and Swing Trading Ideas List and Strategies Report
Week of  June 5th 2023
Bill L.   Member of multiple services

"By the way I want to thank you once again for the amazing service you are offering…Have been a member of SRP for more than 4 years and I really have no words…only huge respect and gratitude…my account keeps growing steadily and consistently…it's really a blessing for me and my family…The 3xETF service is a huge additional value to my portfolio and I plan to join more of your services very soon…"

–Peter Brandt, CEO, Factor LLC #10 2017 Twitter Favorite Traders Poll and Top Ranked Commodity Trader

"David, you are, without a doubt, one of the best if not the best Elliott Wave guys I am aware of" 8/30/17
---
Stock ,ETF , and SP 500 Futures Swing Trading plus Growth Stock Investing options for members
Read up at TheMarketAnalysts.com for all Advisory Subscription Services and Track Records  
It's best to belong to three or four of my subscription offerings at the same time to have the most opportunities across all market conditions with multiple shots on goal! Asset allocation as a Trader is key for long term success in all environments– Dave 
---
General Market Summary plus Swing Trade Ideas List: 
Updated Banister Market and Elliott Wave Views on SP 500 and more and weekly swing trade updated ideas list is at bottom of this report

Markets and more:     Interim highs continue
Fidelity Blue Chip Growth fund up 30% YTD… the year following a mid term election year is almost always bullish, and this year has been no different. In addition, way too many Bears on Linked In and CNBC etc this year and that was another tip off for a Bull market to emerge from the ashes. Often a step change in technology/innovation can spur a new bull cycle, and this year it's probably Artificial Intelligence finally taking hold.
I Had a 4370 SP 500 target many months ago, I have not waivered from that target as long as low 3800's held which they did. Now just over 4200 we could work towards that 4370-4410 area into the early summer perhaps.  QQQ obviously hitting uptrend highs as well recently as the bull market continues.
Trading Results: 85% plus success rate in 2023 for 3x ETF trading service! Just $40 a month. Stock service hits gains on 3 positions. 
We doubled up on TNA over a week ago in the 3x ETF service as the "Flat Base" pattern building in small cap stocks was like a cauldron ready to bubble up. On Friday we were up over 10% in one day and our patience over the last many weeks paid off handsomely.  We also doubled up on LABU again a week ago in the low 6's and that is moving again.
The SRP stock trading service had big gains in several stocks and we always sell half when up 6% or more.  We took profits on DKNG, LI, and LTH last week.  We issued a new alert in the 3x service on Friday for SPXL 3x Bull SP 500. Futures service guided for 4370-4410 last week in the SP 500.  Tipping Point Stocks is setting up to put out 2-3 new recommendations.
SP 500 should extend eventually to 4370-4410 areas, Broke out of 4 month base last week
---
  Consider joining my 3x ETF Swing Trading room on Stocktwits, gives you very nice exposure to sector swings based on human behavioral patterns.  Removes single stock risk and gives you a better upside beta and lower risk with your overall trading plans (SRP, 3x ETF, Futures etc)
Consistent trading income in ALL market cycles using Bull or Bear 3x ETF's and my human behavioral pattern analysis.  Over 85% success rate in 2023!!
Just $40 a month and worth it to add to your stock trading
Read up at the3xetftrader.com and join on stocktwits at $40 a month.
Futures service is also on Stocktwits and just $50 a month, huge profits last several weeks.
Members of all the premium services are updated daily on market maps and forecasts and we strategize accordingly.   
---
In addition to being a member of various services,  you can follow my comments during the week: 
Twitter @stockreversals
Stocktwits @stockreversals for daily commentary and or in my subscription services to stay up to speed daily. 
Follow me on  Linked In as well where I provide periodic updates to professionals
---

List is updated every Sunday, names removed if they broke out to the upside strongly and or broke down. New names added, many names repeated if still in a bullish pattern. A lot of stocks will pull back harshly right before a big breakout reversal, so be advised
SWING TRADING 101– Click to review my 10 plus keys to profitable and consistent swing trading I've used since 2009
---
6/4/23   SWING LIST UPDATED:  SWING TRADE IDEAS WITH A COMBINATION OF STRONG FUNDAMENTALS AND ATTRACTIVE BEHAVIORAL PATTERN CHARTS COMBINED
NEW FEATURE: CLICK ON SYMBOL TO SEE CHART IMAGE QUICKLY
IOT Ripped higher off this list last week as well as a few others. 
---
ARRY – 6 month flat base near highs. A breakout could be explosive. Designs and manufactures ground-mounting systems used in solar energy projects.
INTA – 16 week overall base not far off highs. Provides cloud-based and AI-powered software solutions for the
professional and financial services industry
AESI – 13 week Post IPO base, energy stocks maybe bottoming out. Provides proppant and logistics services to the oil & natural gas industry.
GLBE – 3 week consolidation nearing multi month breakout. Israel-based Co provides platform that enables global,
direct-to-consumer cross-border e-commerce solutions.
FLYW – 3 weeks consolidation within a 10 weeks tight closing base pattern near highs. Likely to move soon. Operates a software Co delivering global payment enablement to education, healthcare, travel and B2B sectors.
LTH – New SRP position we sold 1/2 already for profits, 6 week consolidation near highs.   Operates health, fitness, and wellness experiences to an individual member. 
DKNG – SRP new position last week, 5 week consolidation near highs. We sold 1/2 for profits already.    Operates an online sports platform that enables users to play fantasy games and win cash prizes. 2nd week on list, moved up last week. 
EVLV – 13 day consolidation near highs. AI related play, touchless security screening such as at airports etc. Nice chart consolidation.
SMAR – Long base pattern with recent shakeout and recovery. 2nd week on list, earnings due this week. 3 week uptrend. Provides cloud-based platform for enabling teams to plan and manage work for better business outcomes.
UBER – On list for 5th week. 5 weeks tight ascending closing pattern is bullish still.  New products as well could push earnings higher ahead. Moved up last week off this list.
FTNT – 6 weeks overall base, holding 10 week line on pullbacks, near highs. Develops unified threat management systems to provide security and networking functions
FTDR – 4 weeks tight closings after breaking out of former flat base. Provides home service plans under the brand name HSA, OneGuard, Landmark and American Home Shield.
CPA – 4 weeks tight closings near highs. Panamanian airline that provides passenger and cargo services to 78
destinations in the Americas
LI – New SRP Position about 10 days ago, we sold 1/2 for profits this past week. 4 weeks tight closings after pop up out of base. China-based company that designs, manufactures and sells premium smart electric SUVs 
Read up on my various offerings to take advantage of Bull and Bear cycles in the markets below or at Themarketanalysts.com  
---
We offer 4 different subscription services for our Members, helping you cover the gamut of SP 500 futures trading with tax favorable treatment, Long Term Growth Stocks, Stock Swing Trading, and Growth Stocks with 50-200% upside plus.
Read up at TheMarketAnalysts.com for more details  Track Records available for all services!
---
 The3xETFtrader.com–  Swing trading Bull or Bear 3x ETF securities only. Hosted on Stocktwits.com for just $40 per month.  A great way to trade bull and bear reversals using my behavioral pattern analysis with a twist! Launched in late September 2019 and have established a strong track record of  over 70% profitable trades since inception November 2019!
StockReversalsPremium.com–   Stock Swing Trading with SMS text, Email, and Post on each alert, morning pre market reports daily on the SP 500 forecasts, position updates, and strategy notes. 70% success rate in 11 years of advisory services!  Track Record of 2019 to 2022 YTD Trades  
Tippingpointstocks.com– Growth Stocks aiming for 1x-5x upside with our proprietary research!      Fresh ideas every month and ongoing advice! 9 stocks doubled or or better  after bear cycle ended in 2020. With Bear market 2021-2022 now offering many public companies trading below private market valuations Constantly rotating portfolio with deletions and additions as time goes on. 
E-Mini Future Trading Service   ESALERTS.COM $50 a month on stocktwits including AUTO TRADE!!
SP 500 Futures Trading Advisory service.  Hosted on Stocktwits.com… Great morning SP 500 Futures trading guidance and alerts! We keep you on the right side of the market direction and trades.  Tax Favorable treatment, simple reporting to IRS, eligible for IRA and Regular Accounts both!  
We also offer Auto- Trade option as of June 2022 again!! We handle the entry and exits for you!!
This service focuses on the SP 500 using  my Wave based market behavioral models and then translates that to Futures Trading advice and alerts. Short term and long term views…morning updates, trades and more.
Contact Dave with any questions (Dave@themarketanalysts.com)