07 Aug

Weekly Swing Trade Ideas and Market Forecasts Report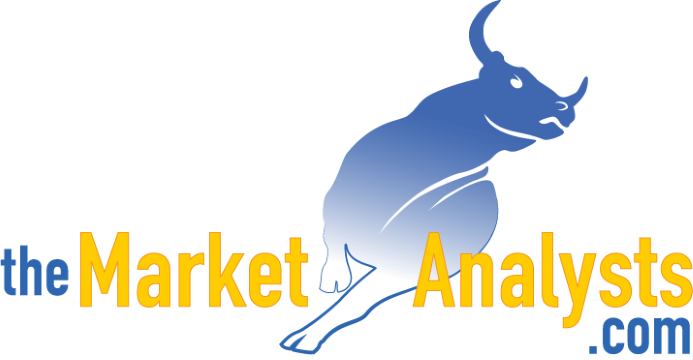 SWING TRADING OF 3X ETF'S , STOCKS,  E MINI SP 500 FUTURES,  AND MOMENTUM GROWTH STOCK RESEARCH SERVICES VIA SUBSCRIPTION
StockReversals.com Members get an exclusive 25% coupon offer to join our SRP Swing Trade or Momentum Growth stock TPS  subscription services. 
---
Read up on all 4 Subscription Options at
TheMarketAnalysts.Com or bottom of this Report
---
SWING TRADING OF 3X ETF'S , STOCKS,  E MINI SP 500 FUTURES,  CRYPTO AND GROWTH STOCK RESEARCH SERVICES VIA SUBSCRIPTION
---

Weekly  Stock Market Forecasts, Charts, and Swing Trading Ideas List and Strategies Report
Week of  August 8th 2022
 "I've mentioned it before, but it's worth mentioning again. I've been a subscriber in three of Dave's services – SRP, TPS and 3xETF for about a year now. Because I feel so highly in regards to Dave's services and the performance I've experienced; my daughter, my brother and another friend have become subscribers to at least one of his services. I'm working on a couple other people as well😉 Dave thanks so much for all you do!"   @JTD26 on Stocktwits
---
Stock ,ETF , and SP 500 Futures Swing Trading plus Growth Stock Investing options for members
Read up at TheMarketAnalysts.com for all Advisory Subscription Services and Track Records  
It's best to belong to three or four of my subscription offerings at the same time to have the most opportunities across all market conditions with multiple shots on goal! Asset allocation as a Trader is key for long term success in all environments– Dave 
---
General Market Summary plus Swing Trade Ideas List: 
Updated Banister Market and Elliott Wave Views on SP 500 and more and weekly swing trade updated ideas list is at bottom of this report

SP 500:  Last week I said we may work to 4180-4220 on SP 500, we hit 4167 so far and backed off a bit. QQQ hit my 324 projection and Biotech regains leadership as well last week
3x ETF service smashing it again this time with our LABU Biotech 3x Bull ETF position.  Bottoming at 7.65 early in the week and closing at 12 for a massive reversal of 56% off the lows.  We avoided a stop loss situation and took 1/2 off the table at 10 and are still 1/2 long at 12 going into Monday.  The 3x Service is great because it relies on my human behavioral pattern analysis for entry and exit. Typically we are buying in a sector 3x ETF when everyone is bearish and selling when everyone is bullish… works the vast majority of the time!  Join for just $40 a month at the3xetftrader.com and we host this on Stocktwits since late 2019.
SRP  took tons of 8-16% range gains off the table into the rally this past week on AHCO, BVNRY, VUZI and others.  We initiated a new position on Friday and are looking to add 1-3 more this week market willing. Make sure to check the weekly swing trade ideas list every Sunday which I use to pull a few alerts off and often also outside of this list.  Always good ideas to peruse through usually.  The list is a combination of required strong fundamentals and behavioral pattern set ups. This often leads to 8, 12, 15% gains in short windows of time for SRP members on our alerts. Sometimes we hold a position 1 day and its up 8-15% the next and sometimes several weeks, that's swing trading.
SP 500 will run into 4220 upside resistance per last weeks chart and didn't even get close yet.  Basically earnings were already factored in and we saw many stocks go up after bad reports, that usually confirms a new bull market is underway but obviously they are never straight up.
Charts  SP 500 4219 UPSIDE possible if Wave 3 continues and 4000 possible if Wave 4 started from 4167 highs last week

XBI ETF: I wanted to see 79 area hold per last weekends report, it did and LABU 3x ETF ripped 56% off the lows for my 3x ETF members
---
 Consider joining my 3x ETF Swing Trading room on Stocktwits, gives you very nice exposure to sector swings based on human behavioral patterns.  Removes single stock risk and gives you a better upside beta and lower risk with your overall trading plans (SRP, 3x ETF, Futures etc)…  Huge win in ERX and SOXL this past week!
Read up at the3xetftrader.com and join on stocktwits at $40 a month.
Futures service is also on Stocktwits and just $50 a month, huge profits last several weeks and you can now sign up for Auto-Trade platform again!!
Members of all the premium services are updated daily on market maps and forecasts and we strategize accordingly.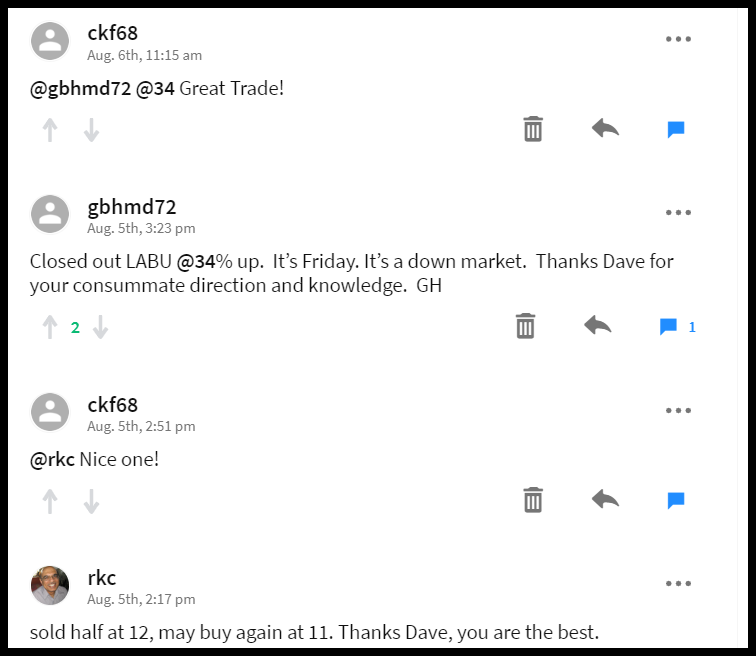 ---
  Tipping Point Stocks- Wealth building looking for multi-baggers before the crowd comes in, 9 stocks have more than doubled since June 2020 after Covid Bottom.  Bear cycle likely bottoming here soon in 2022 like 2016, 2018, 2020 bottoms (Every 2 years)
TPS 7/24: Just issued on 7/21 a new Biotech report trading near cash per share, insider buying, and near the Series D round Pre IPO pricing, 60% below the 2021 IPO price, and 1/7 the value targeted by two top analysts for share price.  In discussions with big pharma on non dilutive funding and partnerships.
Consider joining for powerful upside potential in a portfolio of 8-12 names that is dynamic and moving.      
 Read up at Tippingpointstocks.com 
---
In addition to being a member of various services,  you can follow my comments during the week: 
Twitter @stockreversals
Stocktwits @stockreversals for daily commentary and or in my subscription services to stay up to speed daily. 
Follow me on  Linked In as well where I provide periodic updates to professionals
---

Swing Trade Ideas with a combination of strong fundamentals and attractive behavioral pattern charts combined. List is updated every Sunday, names removed if they broke out to the upside strongly and or broke down. New names added, many names repeated if still in a bullish pattern. A lot of stocks will pull back harshly right before a big breakout reversal, so be advised
---
Updated List 8/7/22-  Updated list for the near term and intermediate window ahead based on sectors, individual stock fundamental strength, and Banister Behavioral Patterns lining up for strong probable upside.  
CELH, ENPH, AXNX, and AHCO amongst big winners off last weeks list, here is the updated list for near term period
SWING TRADING 101– Click to review my 10 plus keys to profitable and consistent swing trading I've used since 2009
DRVN- Ran up last week off of this same list, then pulled back so may provide entry near 30.50 area perhaps.  Provides automotive services like paint, collision, glass, vehicle repair, oil change, maintenance/car wash.
HRMY- 7 week overall base, current SRP position as of last Friday. Pulled back recently but still bullish chart. 6 weeks in a row on the list, moving up but still attractive. Ascending base near highs.   Develops and commercializes therapies for patients living with rare neurological disorders. Earnings were very strong last week but then a profit taking pullback. Now an SRP position with stop in place as of Friday.
CF- 3 week ascending move up within right side of a multi month base pattern. Manufactures nitrogen fertilizers including urea, ammonia nitrate/ urea ammonium nitrate in North America. Earnings due on November. PE 6
NFE- Looks ready to break out of 4 month base, strong recent earnings. Operates as an integrated gas-to-power company that develops, and constructs energy infrastructure assets. Next earnings not until November
DVAX- Vaccine stocks hot again, this is breaking out of 4 week base but still can move higher to test 52 week highs. Develops vaccines using immunostimulatory sequences technology to prevent infections
GRBK- Back on list, smashed earnings then pulled back some last week. Owns, develops and sells land and builds single-family homes in Dallas and Atlanta markets
CRDO- 26 week Post IPO base pattern. On the list again, it did break to highs last week as projected here in this column last weekend, but then pulled back. Still like it.  Provides Serializer-Deserializer technology, high-speed connectivity solutions to break bandwidth barriers.
AMN- On list for 3rd week in a row, 6 week base pattern.  Over 120 could get on another run after recent pullback. Offers permanent and temporary staffing of physicians and nurses to healthcare facilities in the U.S.  Next earnings report in early November
AGLN- 5 weeks tight closing base could push higher. Provides capital and business model to physician groups to open
Medicare-centric practices through agilon platform.
EQNR- 17 week base, close to breakout to highs. 2nd week in row on list, a little pullback last week. Norwegian Co engaged in exploration/production of oil and gas and refining/marketing of petroleum products. 6 Billion buyback, dividends going way up, smashing estimates. 2nd largest European producer of Natty Gas
ON- 5 week ascending pattern close to 52 week breakout. Manufactures power, analog, digital signal processing, mixed
signal, advanced logic and data management ICs.  Next earnings due in November.
ONTO- 5 week ascending upside move but still well below 52 week highs. Makes automated and integrated measurement and inspection systems for semiconductor and flat-panel displays. Caveat is earnings due 8/9
GPK- 9 week base, not far from a breakout. Makes paperboard packaging products for companies in the food,
beverage/household products industries. Next earnings due Oct 26
EVH- 4 weeks tight closings and on list last week, ripped to upside but pulled back late in week. Strong earnings, could break to the upside here near 52 week highs. Develops end-to-end, built-for-purpose, technology-enabled service platforms for value-based healthcare. 3rd week in a row on list.
DQ- 3 weeks in a row on the list, nice consolidation here, pulled back last week. 7 week overall base holding the 10 week ema line still. China-based company that manufactures and sells polysilicon to photovoltaic product manufacturers.
EXEL- 7 week base and still an SRP position. Earnings due 8/9.  Biotech Co develops novel small molecule therapies to treat cancer.
Read up on my various offerings to take advantage of Bull and Bear cycles in the markets below or at Themarketanalysts.com 
---
 Read up at TheMarketAnalysts.com for more details  Track Records available for all services!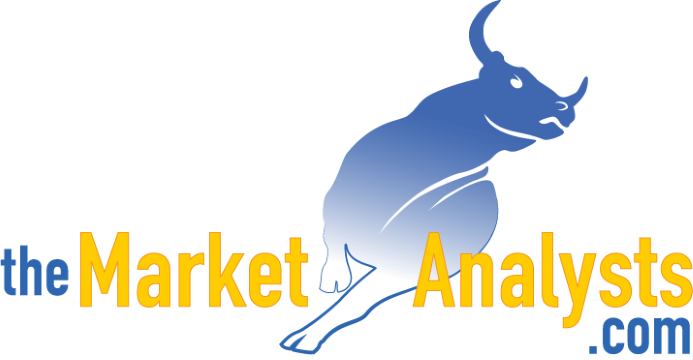 ---
 The3xETFtrader.com–  Swing trading Bull or Bear 3x ETF securities only. Hosted on Stocktwits.com for just $40 per month.  A great way to trade bull and bear reversals using my behavioral pattern analysis with a twist! Launched in late September 2019 and already establishing a strong track record of 70% plus profitable trades!
StockReversalsPremium.com–   Stock Swing Trading with SMS text, Email, and Post on each alert, morning pre market reports daily on the SP 500 forecasts, position updates, and strategy notes. 70% success rate in nearly 8 years of advisory services!  Track Record of 2019-2022 trades online 
Tippingpointstocks.com– Growth Stocks and advice with 1x-5x plus upside with our proprietary research! 9 stocks have doubled or more since June 2020!  Fresh ideas and research every month as the portfolio rotates with regular updates every week on positions and ongoing advice.  Bear cycle bottoms in 2018, 2020, and likely 2022 so good time to get involved now in 2022 as we likely trough out in the market. 
E-Mini Future Trading Service   ESALERTS.COM $50 a month on Stocktwits.com and AUTO- TRADE option also available with my partner firm where we enter the trades for you!!
SP 500 Futures Trading Advisory service.  Hosted on Stocktwits.com and also Auto-Trade option outside of Stocktwits… Great morning SP 500 Futures trading guidance and alerts! We keep you on the right side of the market direction and trades.  Tax Favorable treatment, simple reporting to IRS, eligible for IRA and Regular Accounts both!  
This service focuses on the SP 500 using  my Wave based market behavioral models and then translates that to Futures Trading advice and alerts. Short term and long term views…morning updates, trades and more.
---
Contact Dave with any questions (Dave@themarketanalysts.com)