28 Aug

Weekly Swing Trade Ideas and Market Forecasts Report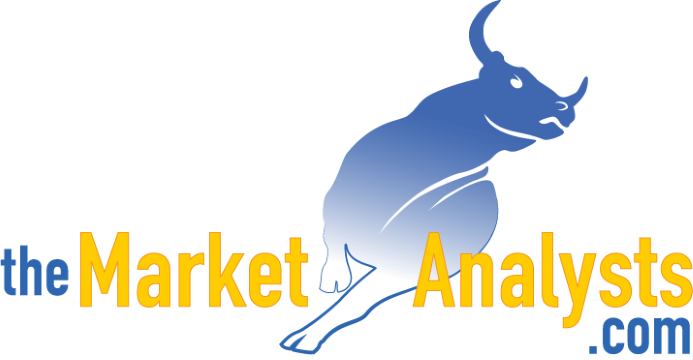 SWING TRADING OF 3X ETF'S , STOCKS,  E MINI SP 500 FUTURES,  AND MOMENTUM GROWTH STOCK RESEARCH SERVICES VIA SUBSCRIPTION
StockReversals.com Members get an exclusive 25% coupon offer to join our SRP Swing Trade or Momentum Growth stock TPS  subscription services. 
---
Read up on all 4 Subscription Options at
TheMarketAnalysts.Com or bottom of this Report
---
SWING TRADING OF 3X ETF'S , STOCKS,  E MINI SP 500 FUTURES,  CRYPTO AND GROWTH STOCK RESEARCH SERVICES VIA SUBSCRIPTION
---

Weekly  Stock Market Forecasts, Charts, and Swing Trading Ideas List and Strategies Report
Week of  August 29th 2022
 "I've mentioned it before, but it's worth mentioning again. I've been a subscriber in three of Dave's services – SRP, TPS and 3xETF for about a year now. Because I feel so highly in regards to Dave's services and the performance I've experienced; my daughter, my brother and another friend have become subscribers to at least one of his services. I'm working on a couple other people as well😉 Dave thanks so much for all you do!"   @JTD26 on Stocktwits
---
Stock ,ETF , and SP 500 Futures Swing Trading plus Growth Stock Investing options for members
Read up at TheMarketAnalysts.com for all Advisory Subscription Services and Track Records  
It's best to belong to three or four of my subscription offerings at the same time to have the most opportunities across all market conditions with multiple shots on goal! Asset allocation as a Trader is key for long term success in all environments– Dave 
---
General Market Summary plus Swing Trade Ideas List: 
Updated Banister Market and Elliott Wave Views on SP 500 and more and weekly swing trade updated ideas list is at bottom of this report

SP 500:   Abrupt drop on Friday was difficult to forecast chart wise, so we will see how we trade this week.
Markets were generally bullish and appearing to be in the early stages of a bullish wave 5 up to uptrend highs in time, but Friday's Powell speech as we all know threw a wrench into the plans for now.  With the abrupt sell off, the patterns are for sure in question.  In the SRP Stock Swing Trade service we were cutting positions over the past 1-2 weeks and or taking profits this week on both BVNRY and SIGA for example, along with 1/2 profit on CCRN before the drop Friday as well.
With the market in uncertainty mode here near term, I am seeing mostly Energy Related plays staying on my Swing Trade ideas list, and we had several winners on the upside last week as well.
The 4 positions still open at SRP are still showing relative strength, two new positions last week are doing well regardless of the Friday sell off (CCRN spiked late in the week and we took 1/2 of the trade off for 8-10% gains). That said, we will see how trading starts out Monday before adding positions, although I like a lot of ideas in this weeks Swing Trade Ideas list at bottom of this report.
3x Service was looking strong with rebounds in LABU and TQQQ until Friday, we got washed out of the TQQQ trade abruptly and are barely long LABU going into Monday
SP 500 Futures service hit for 44 point profit that we closed Thursday on the upside before the drop.
SP 500 Chart:  4060 area key, then 3900 if that breaks  hard
QQQ ETF: 294 area possible if we do not rebound sharply off the Friday close at 307 area
---
 Consider joining my 3x ETF Swing Trading room on Stocktwits, gives you very nice exposure to sector swings based on human behavioral patterns.  Removes single stock risk and gives you a better upside beta and lower risk with your overall trading plans (SRP, 3x ETF, Futures etc)
Read up at the3xetftrader.com and join on stocktwits at $40 a month.
Futures service is also on Stocktwits and just $50 a month, huge profits last several weeks and you can now sign up for Auto-Trade platform again!!
Members of all the premium services are updated daily on market maps and forecasts and we strategize accordingly.
---
  Tipping Point Stocks- Wealth building looking for multi-baggers before the crowd comes in, 9 stocks have more than doubled since June 2020 after Covid Bottom.  Bear cycle likely bottoming here soon in 2022 like 2016, 2018, 2020 bottoms (Every 2 years)
TPS : Just issued  a new Biotech report trading near cash per share, insider buying, and near the Series D round Pre IPO pricing, 60% below the 2021 IPO price, and 1/7 the value targeted by two top analysts for share price.  In discussions with big pharma on non dilutive funding and partnerships.
Consider joining for powerful upside potential in a portfolio of 8-12 names that is dynamic and moving.      
 Read up at Tippingpointstocks.com 
---
In addition to being a member of various services,  you can follow my comments during the week: 
Twitter @stockreversals
Stocktwits @stockreversals for daily commentary and or in my subscription services to stay up to speed daily. 
Follow me on  Linked In as well where I provide periodic updates to professionals
---

Swing Trade Ideas with a combination of strong fundamentals and attractive behavioral pattern charts combined. List is updated every Sunday, names removed if they broke out to the upside strongly and or broke down. New names added, many names repeated if still in a bullish pattern. A lot of stocks will pull back harshly right before a big breakout reversal, so be advised
---
SWING TRADING 101– Click to review my 10 plus keys to profitable and consistent swing trading I've used since 2009
Updated List 8/29/22-  Updated list for the near term and intermediate window ahead based on sectors, individual stock fundamental strength, and Banister Behavioral Patterns lining up for strong probable upside.  
MOS, CCRN among last weeks winners even with the hit late Friday market wise
Lots of energy names again taking over the list
NFE- Back on the list, after soaring 17% off the list not long ago. 3 weeks tight closing pattern often leads to another surge higher. Operates as an integrated gas-to-power company that develops
and constructs energy infrastructure assets.
CRK- Has been creeping higher, and now 3rd week in row on list after breaking to upside off the list two weeks ago.  6 week ascending pattern as it completed a correction in July with Energy stocks and now making a comeback. Engaged in the exploration and production of oil and natural gas reserves primarily in Texas and Louisiana.
DQ- Back on the list, nice 8 week consolidation. China-based company that manufactures and sells polysilicon to
photovoltaic product manufacturers.
MTDR- Another energy play. 5 week overall consolidatoin and 13 day recent consolidation looks bullish. Engaged in oil and gas exploration and production in areas of Texas/Louisiana. PE 7 and year over year profit growth was 240%.
ESTE- 7 weeks ascending pattern, still well below 2022 prior highs but moving up. Engaged in oil and natural gas exploration and production in North Dakota. PE 6
CMC- 3 week consolidation with tight closing prices not far off highs. PE 6. Manufactures steel/metal products/related materials/services for construction/manufacturing. 11 day base as well is possibly bullish here.
TALO- Inched up last week off the list here, after 4 weeks of tight closings, energy play. Engaged in exploration and production of oil and natural gas in the Gulf of Mexico. PE 8, revenue up 71% year over year
ACLS- 2nd week in a row on the list, spiked up last week off this list then pulled back late in week.  PE 17 and strong growth. Manufactures ion implantation, dry strip and other processing equipment used in the fabrication of ICs. Pulled back Monday, needs to hold 68 area.
ON- Back on list after pullback. Would like it to hold 70.60 area on a closing basis. Manufactures power, analog, digital signal processing, mixed signal, advanced logic and data management ICs
VNOM- 5 week consolidation looks bullish. Limited Partnership acquires and develops oil and natural gas
properties in Permian Basin in West Texas.
CNQ- 3 weeks tight closings could push higher soon. Canadian co engaged in oil and gas exploration and production in
Western Canada, North Sea and West Africa. PE 6
BRP- 2nd week in a row on the list. 3 weeks tight closings pattern bullish. If it holds 31.30 area this could be a nice swing.  Risk of drop to 29.25 area if that breaks, so keep eyes on it, would likely be good entry though under 29. Brokers insurance products and offers risk management and consulting services to 9,00,000 clients worldwide. Averaging 47% year over year profit growth last 3 quarters. PE 34
MNTK- 2nd week in a row on list.  As long as 16.70 holds we are good here. Develops, owns and operates renewable energy projects utilizing landfill methane. Revenues up 114% year over year. Profitable.
PFHC- Back on the list, Post IPO base, broke out off the list but now pulling back. As long as 20 holds its bullish. Pressure pumping Co, provides hydraulic fracturing services with equipment, manufacturing and distribution.
CPRX- On the list again this week, broke out early last week then got an analyst downgrade, recovered, then market hit a bit on Friday. 3 weeks tight closings still looks bullish overall. Develops prescription drugs for neuromuscular and neurological diseases and disorders. 54% growth PE 19
CRK- 3rd week in row on list, breaking to upside on Monday 8/22. 7 week ascending pattern as it completed a correction in July with Energy stocks and now making a comeback. Engaged in the exploration and production of oil and natural gas reserves primarily in Texas and Louisiana.
MTDR- 3 weeks tight closings, looks like it could push higher. PE 7. Engaged in oil and gas exploration and production in areas of Texas/Louisiana
Read up on my various offerings to take advantage of Bull and Bear cycles in the markets below or at Themarketanalysts.com  
---
 Read up at TheMarketAnalysts.com for more details  Track Records available for all services!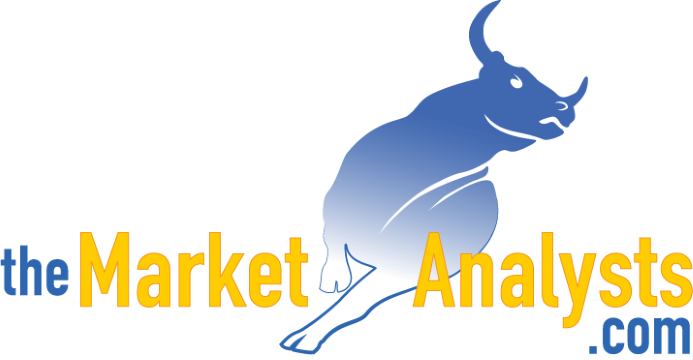 ---
 The3xETFtrader.com–  Swing trading Bull or Bear 3x ETF securities only. Hosted on Stocktwits.com for just $40 per month.  A great way to trade bull and bear reversals using my behavioral pattern analysis with a twist! Launched in late September 2019 and already establishing a strong track record of 70% plus profitable trades!
StockReversalsPremium.com–   Stock Swing Trading with SMS text, Email, and Post on each alert, morning pre market reports daily on the SP 500 forecasts, position updates, and strategy notes. 70% success rate in nearly 8 years of advisory services!  Track Record of 2019-2022 trades online 
Tippingpointstocks.com– Growth Stocks and advice with 1x-5x plus upside with our proprietary research! 9 stocks have doubled or more since June 2020!  Fresh ideas and research every month as the portfolio rotates with regular updates every week on positions and ongoing advice.  Bear cycle bottoms in 2018, 2020, and likely 2022 so good time to get involved now in 2022 as we likely trough out in the market. 
E-Mini Future Trading Service   ESALERTS.COM $50 a month on Stocktwits.com and AUTO- TRADE option also available with my partner firm where we enter the trades for you!!
SP 500 Futures Trading Advisory service.  Hosted on Stocktwits.com and also Auto-Trade option outside of Stocktwits… Great morning SP 500 Futures trading guidance and alerts! We keep you on the right side of the market direction and trades.  Tax Favorable treatment, simple reporting to IRS, eligible for IRA and Regular Accounts both!  
This service focuses on the SP 500 using  my Wave based market behavioral models and then translates that to Futures Trading advice and alerts. Short term and long term views…morning updates, trades and more.
---
Contact Dave with any questions (Dave@themarketanalysts.com)