09 Oct

Weekly Market Report- Bottom In Yet?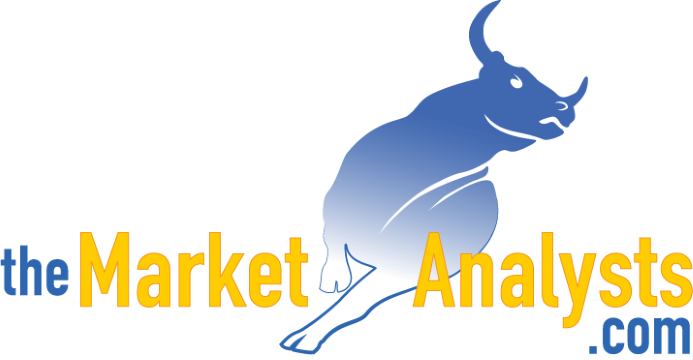 SWING TRADING OF 3X ETF'S , STOCKS,  E MINI SP 500 FUTURES,  AND MOMENTUM GROWTH STOCK RESEARCH SERVICES VIA SUBSCRIPTION
StockReversals.com Members get an exclusive 25% coupon offer to join our SRP Swing Trade or Momentum Growth stock TPS  subscription services. 
---
Read up on all 4 Subscription Options at
TheMarketAnalysts.Com or bottom of this Report
---
SWING TRADING OF 3X ETF'S , STOCKS,  E MINI SP 500 FUTURES,  CRYPTO AND GROWTH STOCK RESEARCH SERVICES VIA SUBSCRIPTION
---

Weekly  Stock Market Forecasts, Charts, and Swing Trading Ideas List and Strategies Report
Week of  October 10th 2022
 "I've mentioned it before, but it's worth mentioning again. I've been a subscriber in three of Dave's services – SRP, TPS and 3xETF for about a year now. Because I feel so highly in regards to Dave's services and the performance I've experienced; my daughter, my brother and another friend have become subscribers to at least one of his services. I'm working on a couple other people as well😉 Dave thanks so much for all you do!"   @JTD26 on Stocktwits
---
Stock ,ETF , and SP 500 Futures Swing Trading plus Growth Stock Investing options for members
Read up at TheMarketAnalysts.com for all Advisory Subscription Services and Track Records  
It's best to belong to three or four of my subscription offerings at the same time to have the most opportunities across all market conditions with multiple shots on goal! Asset allocation as a Trader is key for long term success in all environments– Dave 
---
General Market Summary plus Swing Trade Ideas List: 
Updated Banister Market and Elliott Wave Views on SP 500 and more and weekly swing trade updated ideas list is at bottom of this report

Markets and more:   3500, 3325, 3200 areas to watch for market washout lows possible?
Brief short covering 4th quarter start rally ended abruptly late in the week with a semi strong jobs report, unemployment dropping was the excuse.  Reality is we are in October here and still not quite at the Elections completion or mid-presidential cycle pivot.  In nearly every case over the last several decades the SP 500 rallies on average 20% in the year following a mid term election cycle, this time likely no different. However, market still trying to look for that washout bottom likely in October.  Mutual Funds have their fiscal year end this month so it always adds to volatility as they square up tax ramifications and juggle the portfolios.
AMD warned late in the week which only confirmed what the stock market new months ago as the chip stocks have been in decline.  It was only several months ago with AMD over 100 that they were buying back stock and talking up the numbers, and that quickly turned.  The stock market is always smarter and ahead of the crowds.  The market begins to mark down stocks well before the news turns sour. I expect we will see multiple more earnings warnings in October which could help mark the bottom in this cycle.
SP 500 and QQQ charts:
Swing Trading Stocks in Bear Cycle:
Even in a Bear market usually 20% of stocks are rising or in uptrends or bullish consolidations. You can still profitably swing trade but often must move faster on profit taking and be more patient with less positions.  CCRN is a good example of a strong fundamentals play that we have traded recently at SRP and also has been on the weekly list recently again. Still trading at a PE of only 6 or so with insider buying and strong growth (Nursing services). The weekly swing trade ideas list looks for companies with strong fundamentals, leading positions, and good chart set ups.  However, in a strong downward market you are still facing headwinds obviously.  This past week most of the list was ripping higher until late in the week. Even CCRN hit 35, dropped to 30 but then still closed nicely on the chart lines.  Check the weekly swing trade ideas list at bottom of this report for names to watch.
Sentiment: 54% surveyed Bearish, only 23% Bullish. Way below norms… part of bottoming process. You need to have everyone hating the stock market to form a bottom.
Chart below shows % of Bears at various time frames in market.  Noting March 2020 lows 50% bears. Sept 2022 60% Bears!  Market cycle top Feb 2021 only 20% Bears!  This is part of the recipe to watch for market washouts
I reported on sentiment readings two weekends ago extensively. We can still get higher fear readings to help determine a real market bottom washout.  Several big down red days should do it, look at this time as opportunity knocking in the door not as a fear period. Stay higher in cash and just be patient, all Bull Markets start amidst despair and major fear readings and bad news… getting closer in my opinion.
CNN Fear reading only at 22 and needs to get below 10 in my opinion.
The % of Stocks trading above their 200 day moving average is around 19%, the high was around 82% in early 2021 when the market was peaking out (February) and the low around Corona early time period was 7%!!  So we could work a bit lower there yet.
 Trading: 3 new trades at SRP this week issued with 3 relative strength names
Energy, Food, Some Biotech, Software, leading areas to watch

We started putting out a few positions this past week in the software sector and services (DV, KNBE, WSC) as sentiment is at very bearish readings.
Friday took some air out of the balloon but we will see how trading starts this coming week.  Check the swing trade ideas list for more ideas as well.
Company Symbol price change last week:
Energy stocks on fire last week as OPEC Cut production, check out these weekly gains!

Talos Energy TALO 29.3%
Matador Resources MTDR 27.1
APA Corp APA 24.4
Cenovus Energy CVE 21.0
Ovintiv OVV 20.8
Earthstone Energy ESTE 20.2
SM Energy SM 19.8
Devon Energy DVN 19.8
Northern Oil & Gas NOG 19.6
Pioneer Nat. Resources PXD 18.6 
---
 Consider joining my 3x ETF Swing Trading room on Stocktwits, gives you very nice exposure to sector swings based on human behavioral patterns.  Removes single stock risk and gives you a better upside beta and lower risk with your overall trading plans (SRP, 3x ETF, Futures etc)
Sat on our hands this past week as the volatility was hard to trade. Market jumped on Monday out of the gate and smashed lower on Friday. When we hit extremes bull or bear, we go the other way and fade the crowd. 70% success rate since late 2019 inception on stocktwits.  Recently huge gains in TZA and YANG within days!
Just $40 a month and worth it to add to your stock trading
Read up at the3xetftrader.com and join on stocktwits at $40 a month.
Futures service is also on Stocktwits and just $50 a month, huge profits last several weeks and you can now sign up for Auto-Trade platform again!!
Members of all the premium services are updated daily on market maps and forecasts and we strategize accordingly.
---
  Tipping Point Stocks- Wealth building looking for multi-baggers before the crowd comes in, 9 stocks have more than doubled since June 2020 after Covid Bottom.  Bear cycle likely bottoming here in 2022 like 2016, 2018, 2020 bottoms (Every 2 years)
TPS :  Waiting for market cycles to bottom before putting out new research reports
Consider joining for powerful upside potential in a portfolio of 8-12 names that is dynamic and moving.      
 Read up at Tippingpointstocks.com 
---
In addition to being a member of various services,  you can follow my comments during the week: 
Twitter @stockreversals
Stocktwits @stockreversals for daily commentary and or in my subscription services to stay up to speed daily. 
Follow me on  Linked In as well where I provide periodic updates to professionals
---

Swing Trade Ideas with a combination of strong fundamentals and attractive behavioral pattern charts combined. List is updated every Sunday, names removed if they broke out to the upside strongly and or broke down. New names added, many names repeated if still in a bullish pattern. A lot of stocks will pull back harshly right before a big breakout reversal, so be advised
---
SWING TRADING 101– Click to review my 10 plus keys to profitable and consistent swing trading I've used since 2009
10/9/22: Updated list for the near term and intermediate window ahead based on sectors, individual stock fundamental strength, and Banister Behavioral Patterns lining up for strong probable upside.   
CCRN- Love this stock, ripped to highs after being on list last few weeks, pulled back and still looks good.  Insider buying at 25 recently. PE around 5. Provides staffing/outsourcing services, including staffing of travel/per diem nurses/temporary physicians.
WWE- 8 week base could break to highs if market holds up a bit. Leading IBD Play. Media/entertainment Co engaged in production/marketing of TV and pay-per-view programming and live events.
TALO- Back on the list after coming back up from energy correction. Engaged in exploration and production of oil and natural gas in the Gulf of Mexico.
SRPT- 8 week flat base near highs, needs to hold 104. On list 3 weeks in a row.  Develops RNA-based therapeutics using proprietary antisense technology to treat genetic, infectious
COP- Close to breaking out of 52 week high resistance. Engaged in exploration and production of crude oil and natural gas in 17 countries.
KNBE- 3 weeks tight closings, relative strength leader, new SRP position. Develops cloud-based software that monitors and minimizes cybersecurity threats of social engineering risks.
PERI- 10 week flat base. Israeli-based developer of customized email software for the
consumer and home user markets.
DV- 5 week base, new SRP position. Develops software platform to provide transparency of digital
advertising via 19 offices in 12 countries. (helps companies avoid poor placement of online ads)
LW- Close to 52 week breakout .Produces and distributes frozen potato/sweet potato, appetizer and
vegetable products to restaurants
ERF- Multi Month flat base could break out. Canadian company engaged in oil and natural gas exploration and
production in Canada and the U.S.  PE 8
AFYA- Brazil based Co provides medical and healthcare education through
professional courses in 13 states. Strong growth, reasonable PE of 18, could break out of 12 month base to highs
HLIT- remember this name from the past? Manufactures video infrastructure products for cable TV, telecom and
direct-to-home satellite operators. Near 52  week highs in bullish ascending base pattern.
WSC- 8 week base and now an SRP position late last week. Near highs trying to hold 10 week EMA line. Through a network of more than 280 branch locations and drop points  WillScot Mini Mobile specializes in flexible mobileoffice, portable storage and workspace productivity solutions. The company has delivered average earnings gains of 143% over the last three quarters, including the 300% spike reported in August.
Read up on my various offerings to take advantage of Bull and Bear cycles in the markets below or at Themarketanalysts.com  
---
 Read up at TheMarketAnalysts.com for more details  Track Records available for all services!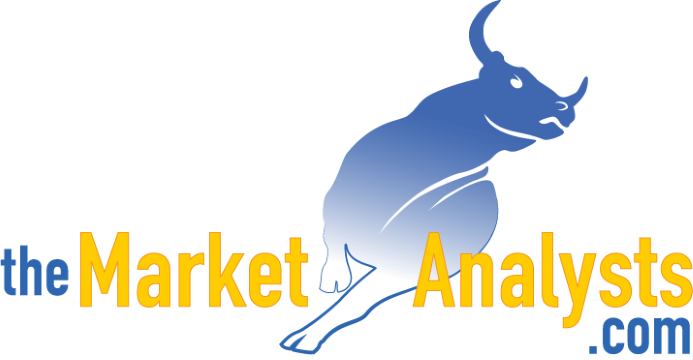 ---
 The3xETFtrader.com–  Swing trading Bull or Bear 3x ETF securities only. Hosted on Stocktwits.com for just $40 per month.  A great way to trade bull and bear reversals using my behavioral pattern analysis with a twist! Launched in late September 2019 and already establishing a strong track record of 70% plus profitable trades!
StockReversalsPremium.com–   Stock Swing Trading with SMS text, Email, and Post on each alert, morning pre market reports daily on the SP 500 forecasts, position updates, and strategy notes. 70% success rate in nearly 8 years of advisory services!  Track Record of 2019-2022 trades online 
Tippingpointstocks.com– Growth Stocks and advice with 1x-5x plus upside with our proprietary research! 9 stocks have doubled or more since June 2020!  Fresh ideas and research every month as the portfolio rotates with regular updates every week on positions and ongoing advice.  Bear cycle bottoms in 2018, 2020, and likely 2022 so good time to get involved now in 2022 as we likely trough out in the market. 
E-Mini Future Trading Service   ESALERTS.COM $50 a month on Stocktwits.com and AUTO- TRADE option also available with my partner firm where we enter the trades for you!!
SP 500 Futures Trading Advisory service.  Hosted on Stocktwits.com and also Auto-Trade option outside of Stocktwits… Great morning SP 500 Futures trading guidance and alerts! We keep you on the right side of the market direction and trades.  Tax Favorable treatment, simple reporting to IRS, eligible for IRA and Regular Accounts both!  
This service focuses on the SP 500 using  my Wave based market behavioral models and then translates that to Futures Trading advice and alerts. Short term and long term views…morning updates, trades and more.
---
Contact Dave with any questions (Dave@themarketanalysts.com)