13 Feb

Weekly State of the Markets, Crypto and Swing Trading Ideas Report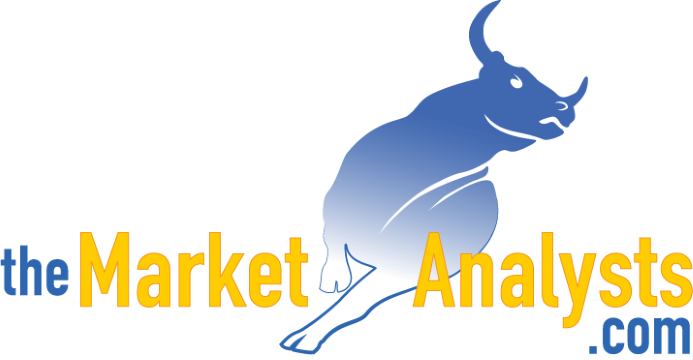 SWING TRADING OF 3X ETF'S , STOCKS,  E MINI SP 500 FUTURES,  CRYPTO, AND MOMENTUM GROWTH STOCK RESEARCH SERVICES VIA SUBSCRIPTION
StockReversals.com Members get an exclusive 25% coupon offer to join our SRP Swing Trade or Momentum Growth stock TPS  subscription services. 
---
Read up on all 4 Subscription Options at
TheMarketAnalysts.Com or bottom of this Report
---
SWING TRADING OF 3X ETF'S , STOCKS,  E MINI SP 500 FUTURES,  CRYPTO AND GROWTH STOCK RESEARCH SERVICES VIA SUBSCRIPTION
---

Weekly  Stock Market Forecasts, Charts, Crypto and Trading Strategies Report Week of  Feb 13th 2022
 "By the way I want to thank you once again for the amazing service you are offering…Have been a member of SRP for more than 4 years and I really have no words…only huge respect and gratitude…my account keeps growing steadily and consistently…it's really a blessing for me and my family…The 3xETF service is a huge additional value to my portfolio and I plan to join more of your services very soon…" Bill L. 1/3/22

"Hi Dave,

It's been quite a while since I've checked in. I hope all's well with you. Couple weeks ago I re-upped for my 2nd year in SRP. Just wanted to say thanks for all the excellent trade alerts over the past year. I'm really enjoying your service as a valuable component of my overall market approach. I've also noticed that you don't go crazy with new alerts when the market/sentiment is iffy, which is impressive. Great job (not that you need me to tell you that!)" – Matt S.- SRP member, 9/21/21

"I've mentioned it before, but it's worth mentioning again. I've been a subscriber in three of Dave's services – SRP, TPS and 3xETF for about a year now. Because I feel so highly in regards to Dave's services and the performance I've experienced; my daughter, my brother and another friend have become subscribers to at least one of his services. I'm working on a couple other people as well😉 Dave thanks so much for all you do!" – 1/7/21- @JTD26 on Stocktwits
---
Market Notes and this weeks charts: 
C wave starts on cue from my 4590/4600 B wave projected high
Energy stocks remain in focus and on uptrends as inflation plays.
Last weeks Swing Trade list had numerous winners, this weeks is now updated as well at bottom of report
Tech stocks take a hit late in week again, likely re-test of recent lows on QQQ (334 possible)
Bitcoin runs into 45,500 resistance for now, may pull back before another run attempt
---
Recent results:   
3x ETF  closed out LABU for nice gains as well as ERX
SRP closed out MARA for 19% gains after a strong move in Bitcoin, and also we have a nice up in ESTE late in week and EDR holding up well. Only a few positions open. AMD faded late in week after surging from our alert entry at 124.
Futures correctly called the rally to warned traders to be ready for possible C wave down
Stock ,ETF , and SP 500 Futures Swing Trading plus Growth Stock Investing options for members
Read up at TheMarketAnalysts.com for all Advisory Subscription Services and Track Records
It's best to belong to three or four of my subscription offerings at the same time to have the most opportunities across all market conditions with multiple shots on goal! Asset allocation as a Trader is key for long term success in all environments– Dave 
---
General Market Summary:  Updated Banister Market and Elliott Wave Views on SP 500 and more
Market Notes and Commentary: (Updated swing trade ideas list at bottom of this report, many names did well last week due to focus on Energy, Inflation ideas etc)
NYSE (n) – 65 New Highs, 159 Lows
NASDAQ – 40 New Highs, 184 Lows
AMEX (a) – 6 New Highs, 18 Lows
Energy Stocks led new highs with 24 last week.
SRP Hit MARA for 19% profits last week as Bitcoin rallied
 Last weeks notes repeated here: 
"Are we out of the Bear cycle woods? 50% chance yet, and the current pattern as you will see in my SP 500 chart this week to be honest can go either direction near term.  Lots of volatility in earnings reports with SNAP, GOOG great and FB not so much for example, whipsawing investors this past week late in the week…So bottom line is keep your eyes on 4440 area for SP 500 as key support, and 4600 as key resistance ahead to tip us off on the intermediate direction"
We hit 4590 area and then immediately sold off, and Friday got worse with the Inflation numbers and threat of tensions in the Ukraine with Russia etc the excuse for selling. What is really happening is normal human behavioral patterns here in the broader markets.  There is almost always a C wave after an A down, B up… so this is normal action even though it's not fun for the Bulls.  Keep an eye on the 4350's area as next support and then 4215 and then if we break that well it can get ugly. Loosely I still think we double bottom above the A wave lows at some point, and then may start a Bull cycle up, but one day at a time.
Members of the premium service are updated every morning pre-market on the market patterns and usually my market "Maps" if you will are pretty accurate.  We trade more or less aggressively depending on my market maps as well. Also, I look at which sectors are strongest  (Energy, Financials), even in a weak tape and focus there for swing trades as well. We had ESTE for example an open position this past week which did well, and EDR held up very well also.
Futures service on ES (SP 500) knocked it out of the park a few times this past week with massive moves off the Elliott Wave dips I projected as well which was great.
The 3x ETF service also focused  ERX for energy and we played a quick rebound in Biotech via LABU for profits. We took a quick loss on SOXL when the pattern broke down as well.
Read up at the3xetftrader.com and join on stocktwits at $40 a month.
 Last week my SP 500 chart showed a C wave possible so that is now in play it seems. Also showing XLE ETF as Energy stocks hit highs 
SP 500 Chart: C wave underway, 4350's first key support below 4440's.
XLE: ENERGY HITS HIGHS
---
Tipping Point Stocks- Wealth building looking for multi-baggers before the crowd comes in, 9 stocks have more than doubled since June 2020.  Getting involved in Decentralized Finance Web 3.0 boom now with Stable Coin Play and an ETF Issuer stock play in Europe and will add more soon as Bear cycle winds down in Bitcoin. 
Recently three new research reports have been put out. One is a Crypto Equity play that is growing incredibly fast and underfollowed and was up 100% 4 weeks after the report recently. Another is an E Commerce play on a company that is rapidly changing a 100 year old business sector, and very recently in December a Crypto Token/Protocol for Stablecoins which are exploding.
Consider joining for powerful upside potential in a portfolio of 8-12 names that is dynamic and moving.      
 Read up at Tippingpointstocks.com 
---
In addition to being a member of various services,  you can follow my comments during the week: 
Twitter @stockreversals
Stocktwits @stockreversals for daily commentary and or in my subscription services to stay up to speed daily. 
Follow me on  Linked In as well where I provide periodic updates to professionals
---

Swing Trade Ideas with a combination of strong fundamentals and attractive behavioral pattern charts combined. List is updated every Sunday, names removed if they broke out to the upside strongly and or broke down. New names added, many names repeated if still in a bullish pattern. A lot of stocks will pull back harshly right before a big breakout reversal, so be advised
---
 Updated List 2/13/22-  Energy continues to lead, ESTE at SRP ripped higher on Friday for example. Quite a few stocks off this list last week actually did well. MOS, SBLK, GSL and many more… you must be trading in the right sectors at the right time. We also had AOSL smash as much as 20% higher before the Friday sell off as well in the Chip sector, so you can play counter-cyclical plays if you are quick enough.
NTR- 8 week base breaking to highs. Manufactures fertilizers and related industrial and feed products in
the U.S., Canada/Trinidad.
SF- 3 month sloppy base , was on last weeks list and broke to highs and pulled back late on Friday.  Provides brokerage, trading, investment banking/fi nancial advisory services through 392 offices in 48 states
FANG- 5 week base near highs, SRP made profits on this recently but still looks good. Engaged in oil and gas exploration and production of unconventional, onshore oil and gas in Permian.
OKE- Building right side of base and may break to highs. Engaged in natural gas and NGLs gathering and processing in
Rocky Mountain
SU- 5 week base at highs. Canadian company engaged in oil/gas exploration, refi ning/marketing of oil sands/natural gas in Canada
CVE- 5 week base near highs. Engaged in oil/natural gas exploration and production in Alberta
and Saskatchewan and refining in the U.S.
MU- If it can hold 87 could try another run up. Makes DRAM, NAND and NOR Flash memory, and image sensors
used in computers, servers and consumer electronics
ZIM- 3 week ascending base, this one has been on the swing trade list often. Hitting 52 week highs again. Israel-based asset-light container liner shipping co provides cargo solutions for all industries
TCN- Post IPO multi month base, could break out. Canadian-based Co that owns, operates, and manages rental
homes in the United States and Canada.
PLAB- Needs to hold 17 area. Manufactures photomasks used in the fabrication of semiconductors,
microelectronics/flat panel displays
OVV- 5 week base near highs. Engaged in exploration and production of natural gas and oil in British
Columbia, Alberta, and in the U.S.
STX- 14 week flat base near highs, needs to hold 106. Ireland-based holding Co manufactures hard disk drives for the
enterprise, desktop, mobile computing.
RH- Close to breakout on right side of base. Provides temporary and permanent staffi ng services for the
accounting, finance, administrative
NOG- 5 week base close to breakout. Engaged in the exploration and production of oil and natural gas
within the Williston Basin
RJF- Breaking out to ATH and in the Financial Sector. Provides securities brokerage, investment banking, asset management and banking services in the U.S./abroad.
GSL- Close to 3 month breakout to highs. 2nd week in row on list, broke out briefly last week then pulled back a bit which is common.  Provides international tanker transportation services in the containership sector with a fleet of 43 vessels
Read up on my various offerings to take advantage of Bull and Bear cycles in the markets below or at Themarketanalysts.com 
---
 Read up at TheMarketAnalysts.com for more details  Track Records available for all services!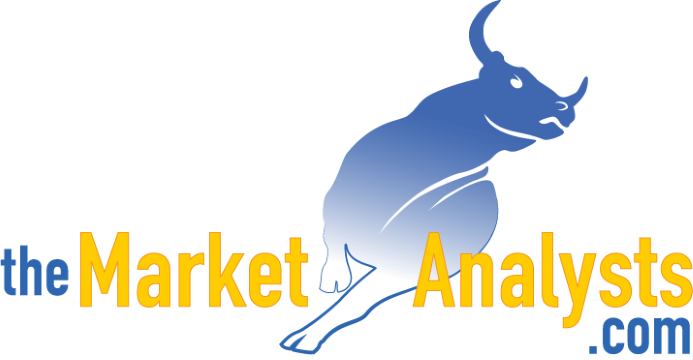 ---
 The3xETFtrader.com–  Swing trading Bull or Bear 3x ETF securities only. Hosted on Stocktwits.com for just $40 per month.  A great way to trade bull and bear reversals using my behavioral pattern analysis with a twist! Launched in late September 2019 and already establishing a strong track record of 80% profitable trades!
StockReversalsPremium.com–   Stock Swing Trading with SMS text, Email, and Post on each alert, morning pre market reports daily on the SP 500 forecasts, position updates, and strategy notes. 70% success rate in nearly 8 years of advisory services!  Track Record of 2019, 2020, and 2021 YTD Trades  
Tippingpointstocks.com– Growth Stocks and advice with 1x-5x plus upside with our proprietary research! 9 stocks have doubled or more since June 2020!  Fresh ideas and research every month as the portfolio rotates with regular updates every week on all positions and ongoing advice.  Adding Crypto Trading advisory services summer 2021 to TPS  
E-Mini Future Trading Service   ESALERTS.COM $50 a month on Stocktwits.com
SP 500 Futures Trading Advisory service.  Hosted on Stocktwits.com… Great morning SP 500 Futures trading guidance and alerts! We keep you on the right side of the market direction and trades.  Tax Favorable treatment, simple reporting to IRS, eligible for IRA and Regular Accounts both!  
This service focuses on the SP 500 using  my Wave based market behavioral models and then translates that to Futures Trading advice and alerts. Short term and long term views…morning updates, trades and more.
---
Contact Dave with any questions (Dave@themarketanalysts.com)