12 Jun

Weekly State of the Markets and Swing Trade Ideas Report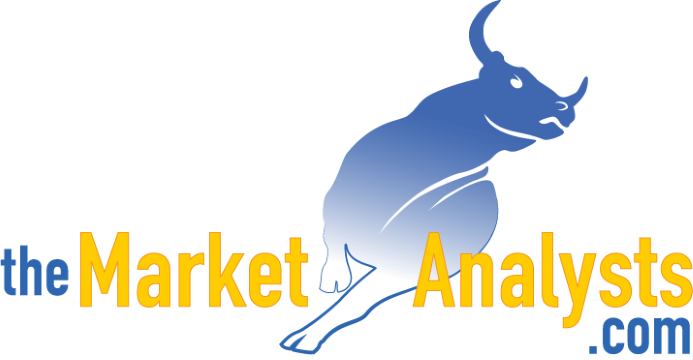 SWING TRADING OF 3X ETF'S , STOCKS,  E MINI SP 500 FUTURES,  CRYPTO, AND MOMENTUM GROWTH STOCK RESEARCH SERVICES VIA SUBSCRIPTION
StockReversals.com Members get an exclusive 25% coupon offer to join our SRP Swing Trade or Momentum Growth stock TPS  subscription services. 
---
Read up on all 4 Subscription Options at
TheMarketAnalysts.Com or bottom of this Report
---
SWING TRADING OF 3X ETF'S , STOCKS,  E MINI SP 500 FUTURES,  CRYPTO AND GROWTH STOCK RESEARCH SERVICES VIA SUBSCRIPTION
---

Weekly  Stock Market Forecasts, Charts, and Swing Trading Strategies Report
Week of  June 13th 2022
 "By the way I want to thank you once again for the amazing service you are offering…Have been a member of SRP for more than 4 years and I really have no words…only huge respect and gratitude…my account keeps growing steadily and consistently…it's really a blessing for me and my family…The 3xETF service is a huge additional value to my portfolio and I plan to join more of your services very soon…" Bill L. 

It's been quite a while since I've checked in. I hope all's well with you. Couple weeks ago I re-upped for my 2nd year in SRP. Just wanted to say thanks for all the excellent trade alerts over the past year. I'm really enjoying your service as a valuable component of my overall market approach. I've also noticed that you don't go crazy with new alerts when the market/sentiment is iffy, which is impressive. Great job (not that you need me to tell you that!)" – Matt S.- SRP member 

"I've mentioned it before, but it's worth mentioning again. I've been a subscriber in three of Dave's services – SRP, TPS and 3xETF for about a year now. Because I feel so highly in regards to Dave's services and the performance I've experienced; my daughter, my brother and another friend have become subscribers to at least one of his services. I'm working on a couple other people as well😉 Dave thanks so much for all you do!"   @JTD26 on Stocktwits
---
Market Notes and this weeks charts:  
Strong market reversal on Thursday and Friday with hot inflation, throws patterns into doubt
If SP 500 breaks 3810 area we could see 3640 area. See long term SP 500 chart
Focus as always for traders must be on sector analysis along with top down market forecast pattern analysis
3x ETF service correctly closed out Bull plays on LABU and TQQQ 2 days before the big dump, when in doubt get out is the rule
---
Recent results:   3x ETF and SRP Stock swing services crushed it again this past week
3x ETF closed out final 1/2 of LABU for break even on Wednesday before the market drop. Also closed out TQQQ for small loss before the huge drop 2 days later. We sold first 1/2 of LABU for 8-10% gains per rules earlier
Futures service guided during the week and late in week stayed flat ahead of CPI report, could have gone either way
 SRP closed out VTNR at 16.80 for 18% gains on final 1/2, AG Ripped higher on Friday for us, and we are long 2 other positions still open and got stopped out of another for 6% loss on Friday morning
TPS service has continued to hold off on new research positions as we wait for confirming market bottom signals
Stock ,ETF , and SP 500 Futures Swing Trading plus Growth Stock Investing options for members
Read up at TheMarketAnalysts.com for all Advisory Subscription Services and Track Records
It's best to belong to three or four of my subscription offerings at the same time to have the most opportunities across all market conditions with multiple shots on goal! Asset allocation as a Trader is key for long term success in all environments– Dave 
---
General Market Summary:  Updated Banister Market and Elliott Wave Views on SP 500 and more
Market Notes and Trading Strategy in this environment commentary: 
200 week EMA line comes into play possibly for SP 500 (Chart). 
QQQ ETF- 55 month EMA Line at 263, about 10% lower (Chart)
Methods for swing trading success in a bear market especially
If we break 3800 area on SP 500 the Fibonacci and wave relationships will have faltered for the ABC Pattern down. We then must look at lower levels of possible support. With the Fed now pulling money out of the system on a regular basis it will become more and more imperative to be patient and discerning with swing trading and also considering higher cash balances at various points in time with less positions traded.  (Something I've always done as a rule depending on conditions).
QQQ ETF: 55 month EMA Line comes in about 10% lower than current levels
---
 Corporate Bond Indicator still bearish:
"There is more work yet for the market to do, to dismantle the excesses built up during QE4… The message is that while the bulls were able to mount a decent 3-day bounce off the (May) lows, it was done without a real return of strong liquidity, which means that there was not the fuel for a real uptrend."  LINK
Tom McClellan
Editor, The McClellan Market Report
---
Energy stocks obviously continue to lead but also could be getting a little bit toppy here in latter stage base patterns, so must be on guard. To wit we saw the shipping stocks all break down hard late in the week after looking like they were going to have one more leg up.  The IBD 50 still is heavy on Energy related plays for the most part, which shows where the action is.
We have been using our SRP Stock Swing trades often in this energy/shipping related sector/s over the last many weeks because this sector/s has been out performing.  We also snuck in a really nice AMD (Semiconductor) swing trade from 94-95 entry and out at 108.90 right near the peak of the move.  AG (Silver, precious metals sector) is another play we remain 1/2 long from about 8.20 and it ripped higher in a down market on Friday.
At the end of the day what matters is how you play the market hand you are dealt. You must profit take all the time as a rule , but especially now in this very volatile market environment.
We sold AMD for 15% gains at 109 from 94-95 entry before it dropped. We re-entered VTNR (Refiner play) after a pullback and sold 1/2 on a big pop the next day, still ripping on Friday to 52 week highs!  We sold out of FAS last week as it topped out, we entered more LABU (Biotech) on the the dip this past week and then sold 1/2 on Friday on the pop. You must have a plan for trading… and discipline. We held AG for almost 2 weeks (Silver play) then it shot like a cannon on Thursday to the upside and we sold 1/2 for 9% gains.  Make sure you belong to SRP, 3x ETF and Futures trading services to profit in all environments.  Sector focus is key now, and then you drill down within those sectors to play the swings.
AMD Swing Chart (1/2 was sold when we were up 8-9%, the Final 1/2 near 109) 
 I use the same approach in my stock swing trading service regardless of market direction. Here are a few things I do on a consistent basis to get that 70% success rate in all market environments since 2009
 Find the top performing stocks across the top relative performing sectors.
Create a swing trade watch list every weekend for the near term week ahead and check it during the week using stockcharts.com or a similar service so you can quickly scan the patterns during the week for your list of stocks. Update this list every weekend as market patterns and sectors obviously change.
Review fundamentals and try to focus on the strongest fundamental names within a sector
Review the behavioral chart pattern. Look for reversal pullbacks to enter with lower risk on corrections, base patterns that are close to breaking out, and keep the number of indicators to 1 or 2, I do not use charts filled with indicators at all
Use the best swing ideas based on #3 and #4 above, fundamental strength with bullish chart pattern or set up.
Do not watch CNBC or read too many market opinions, it only clouds the brain and distracts from finding opportunities. If you get too negative in your head about the markets at this time, you will miss opportunities to swing trade profitably
 Do not ignore market conditions entirely, if the downtrend is taking hold keep higher cash balances and less positions as a general rule of thumb
Scale into positions within a defined range adding on dips, never buy all at one time with one trade
Scale out of positions, always take profits on all swing trade positions when you are up 8%, the golden rule!
Do not use intra-day hard stops, often you will get washed out of perfectly good trades prior to a reversal. I use stops near the close of the trading day instead as much of the intra-day moves can be pure whipsaws that take you out of a profitable play.
Stops are set near close of day based on a few daily moving averages or fibonacci relationships to highs and lows
Never trade just to trade, cash is a position. Sitting on your hands and staying flat is a valid strategy sometimes.
Be patient and skeptical always, wait for the trade to come to you do not chase it or force it. 
---
Trading Ideas: Swing Trade List… key to watch and use
The Swing Trade ideas list is updated at the bottom of this report and reflects strength in certain sectors based on market conditions we are in now. My method for finding stock swing trades is a combination of top down market projections, sector strength, and behavioral chart patterns that line up with strong fundamentals.  This has worked for 13 years now since in the inception of my swing trade services with 70% success rates in all market cycles.  Join at srpmembers.com
 Consider joining my 3x ETF swing room on Stocktwits, gives you really nice exposure to sector swings based on behavioral patterns.  Removes single stock risk and gives you better beta and lower risk with your overall trading plans (SRP, 3x ETF, Futures etc)…  Big gains this past week early June on LABU were taken for 1/2 at 10% profits.  FAS the week prior for 9% gains, we move in and out with key behavioral pattern timing!
Read up at the3xetftrader.com and join on stocktwits at $40 a month.
Futures service is also on Stocktwits and just $50 a month, huge profits last several weeks and you can now sign up for Auto-Trade platform again!!
Members of all the premium services are updated daily on market maps and forecasts and we strategize accordingly.
---
Tipping Point Stocks- Wealth building looking for multi-baggers before the crowd comes in, 9 stocks have more than doubled since June 2020 after Covid Bottom.  Bear cycle likely bottoming here soon in 2022 like 2016, 2018, 2020 bottoms (Every 2 years)
May be issuing a Biotech report this week trading below cash per share, no need to raise money for 2 years, and meeting all of the key endpoints in initial trials on big indications…
Consider joining for powerful upside potential in a portfolio of 8-12 names that is dynamic and moving.      
 Read up at Tippingpointstocks.com 
---
In addition to being a member of various services,  you can follow my comments during the week: 
Twitter @stockreversals
Stocktwits @stockreversals for daily commentary and or in my subscription services to stay up to speed daily. 
Follow me on  Linked In as well where I provide periodic updates to professionals
---

Swing Trade Ideas with a combination of strong fundamentals and attractive behavioral pattern charts combined. List is updated every Sunday, names removed if they broke out to the upside strongly and or broke down. New names added, many names repeated if still in a bullish pattern. A lot of stocks will pull back harshly right before a big breakout reversal, so be advised
---
Updated List 6/13/22-     Some new some repeated as usual. Always provides winning ideas that are timely with current market conditions. Shipping stocks got hit late in week luckily we avoided them at SRP last week. Energy play still prevalent but may consolidate a bit.  China plays and Electric Vehicle related plays are coming back. 
ARIS- 2nd week on list and SRP position.  Pulled back after nearly breaking out of 8 day base Thursday, then tough Friday market pulled it back hard and ran stop losses. If it can hold 18.60 near close its a buy still. Provides infrastructure and solutions to directly help customers reduce their water and carbon footprints.
ESTE- Back on the list, 3 week ascending base near highs. May need to consolidate a bit. Engaged in oil and natural gas exploration and production in North Dakota. PE 11
HPK- 2nd week on list. I actually was about to alert to SRP members as a trade and it took off on me last week. A little consolidation may be good. 8 week base near highs. Engaged in the acquisition, development and production of oil,
natural gas and NGL reserves.
CRK- 2nd week in row on list. 3 weeks tight closings near highs. PE 14. Engaged in the exploration and production of oil and natural gas reserves primarily in Texas and Louisiana.
TWI- Returns to list, SRP took profits on this over a week ago, it climbed a bit higher and now pulling back. 3 weeks tight closings still makes this one interesting. Manufactures off-highway wheels, tires and assembly products for
agricultural/earthmoving/construction
KRP- 3 weeks tight closings. Engaged in the acquisition of mineral/ royalty interests in oil/
natural gas properties in the United States.
PDD- Chinese re-0pening e commerce retail play. A little extended but under 60 could be good entry. Dont know if gap near 51 fills, sometimes a gap opening in weekly chart indicates bullishness.  Also A+ accumulation rating here at IBD.
FANG- 3 week ascending base tight closings too near highs. Engaged in oil and gas exploration and production of unconventional, onshore oil and gas in Permian.
MTDR- 3 weeks tight closings near highs. Energy play we made money on prior. Engaged in oil and gas exploration and production in areas of Texas/Louisiana. PE 11
CLR- 2 weeks tight closings, perennial winner when oil is in bull market. Engaged in the exploration and production of oil and gas in the north, south and east regions of the U.S.  PE 11
Read up on my various offerings to take advantage of Bull and Bear cycles in the markets below or at Themarketanalysts.com 
---
 Read up at TheMarketAnalysts.com for more details  Track Records available for all services!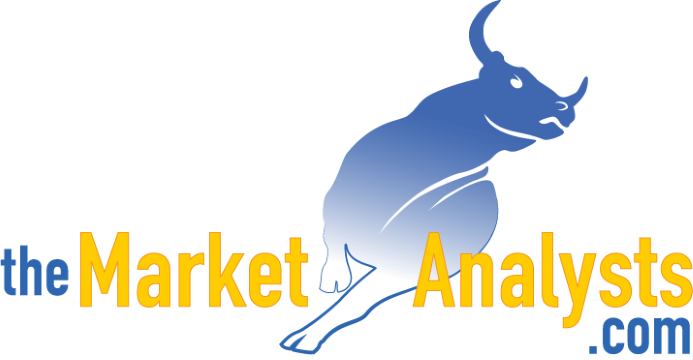 ---
 The3xETFtrader.com–  Swing trading Bull or Bear 3x ETF securities only. Hosted on Stocktwits.com for just $40 per month.  A great way to trade bull and bear reversals using my behavioral pattern analysis with a twist! Launched in late September 2019 and already establishing a strong track record of780% profitable trades!
StockReversalsPremium.com–   Stock Swing Trading with SMS text, Email, and Post on each alert, morning pre market reports daily on the SP 500 forecasts, position updates, and strategy notes. 70% success rate in nearly 8 years of advisory services!  Track Record of 2019-2022 trades online 
Tippingpointstocks.com– Growth Stocks and advice with 1x-5x plus upside with our proprietary research! 9 stocks have doubled or more since June 2020!  Fresh ideas and research every month as the portfolio rotates with regular updates every week on positions and ongoing advice.  Bear cycle bottoms in 2018, 2020, and likely 2022 so good time to get involved now in 2022 as we likely trough out in the market. 
E-Mini Future Trading Service   ESALERTS.COM $50 a month on Stocktwits.com and AUTO- TRADE option with my partner firm where we enter the trades for you!!
SP 500 Futures Trading Advisory service.  Hosted on Stocktwits.com and also Auto-Trade option outside of Stocktwits… Great morning SP 500 Futures trading guidance and alerts! We keep you on the right side of the market direction and trades.  Tax Favorable treatment, simple reporting to IRS, eligible for IRA and Regular Accounts both!  
This service focuses on the SP 500 using  my Wave based market behavioral models and then translates that to Futures Trading advice and alerts. Short term and long term views…morning updates, trades and more.
---
Contact Dave with any questions (Dave@themarketanalysts.com)