05 Dec

Weekly State of the Markets and Swing Trading Ideas Report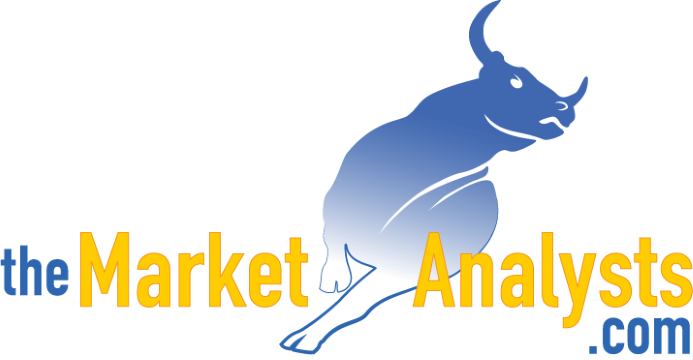 SWING TRADING OF 3X ETF'S , STOCKS,  E MINI SP 500 FUTURES,  AND MOMENTUM GROWTH STOCK RESEARCH SERVICES VIA SUBSCRIPTION
StockReversals.com Members get an exclusive 25% coupon offer to join our SRP Swing Trade or Momentum Growth stock TPS  subscription services. 
---
Read up on all 4 Subscription Options at
TheMarketAnalysts.Com or bottom of this Report
---
SWING TRADING OF 3X ETF'S , STOCKS,  E MINI SP 500 FUTURES,  AND GROWTH STOCK RESEARCH SERVICES VIA SUBSCRIPTION
---

Weekly  Stock Market and Trading Strategies Report Week of  Dec 6th 2021
"Hi Dave,

It's been quite a while since I've checked in. I hope all's well with you. Couple weeks ago I re-upped for my 2nd year in SRP. Just wanted to say thanks for all the excellent trade alerts over the past year. I'm really enjoying your service as a valuable component of my overall market approach. I've also noticed that you don't go crazy with new alerts when the market/sentiment is iffy, which is impressive. Great job (not that you need me to tell you that!)" – Matt Shearer- SRP member, 9/21/21

 "I've mentioned it before, but it's worth mentioning again. I've been a subscriber in three of Dave's services – SRP, TPS and 3xETF for about a year now. Because I feel so highly in regards to Dave's services and the performance I've experienced; my daughter, my brother and another friend have become subscribers to at least one of his services. I'm working on a couple other people as well😉 Dave thanks so much for all you do!" – 1/7/21- @JTD26 on Stocktwits
---
Market Notes and this weeks charts: SP 500,  IWM, QQQ ETF
 50% retracement so far in SP 500 relative to last major rally leg (4278-4743)
QQQ ETF maintains normal overall uptrend (Weekly Chart)
IWM ETF (Small Caps) crushed, all the way to very low 55 week EMA support line (Chart)
Negative Astro cycle from Nov 19th to Dec 5th winding down
Fear Gauge reading at 20, typically comes near market bottoms (CNN Chart)
---
Recent results:   
SRP washed out on China Play due to de-listing fears. AOSL we make 8-11% profits, only 2 alerts during week

3x ETF getting long a few oversold Bull 3x ETF positions
Tipping Point Stocks get hit with Small Cap collapse (For now)
Futures service small loss early in week then stood aside flat
Stock ,ETF , and SP 500 Futures Swing Trading plus Growth Stock Investing options for members
Read up at TheMarketAnalysts.com for all Advisory Subscription Services and Track Records
It's best to belong to three or four of my subscription offerings at the same time to have the most opportunities across all market conditions with multiple shots on goal! Asset allocation as a Trader is key for long term success in all environments– Dave 
---
General Market Summary:  Updated Banister Market and Elliott Wave Views on SP 500 and more
Market Notes and Commentary:
 From Nov 19th to Dec 5th the Astro Cycles were setting up to be negative, and they didn't disappoint.  Even the Crypto's got whacked this weekend with none other than a mini-crash to boot.  Lets hope that the worst of the selling is behind us.
SP 500 has 4450 low end pivot support, so far though we have held the 4500 line about a 50% retrace of the last leg up.  NASDAQ 100 has also corrected, but holding up on the long term charts.  Small caps, not so much having given back a possible 7 plus month breakout in 4 weeks with an epic drop.
Let's see if Santa Claus comes to town and makes it a happier next few weeks, for sure everyone is on edge. To be sure, with the 50% retrace in SP 500, the crash in Small Caps, and the CNN Fear Gauges screaming to buy, along with the Negative Astro cycle ending today Dec 5th… we should be due for a rally.
---
Charts:   SP 500, IWM ETF, QQQ ETF, CNN Fear Gauges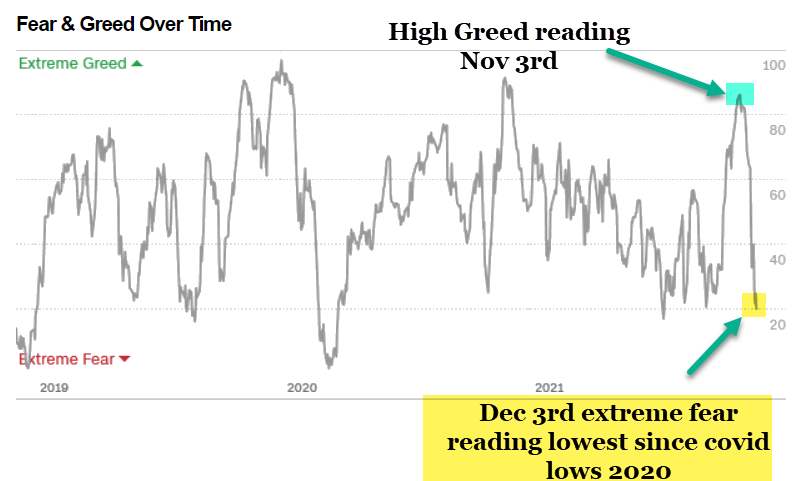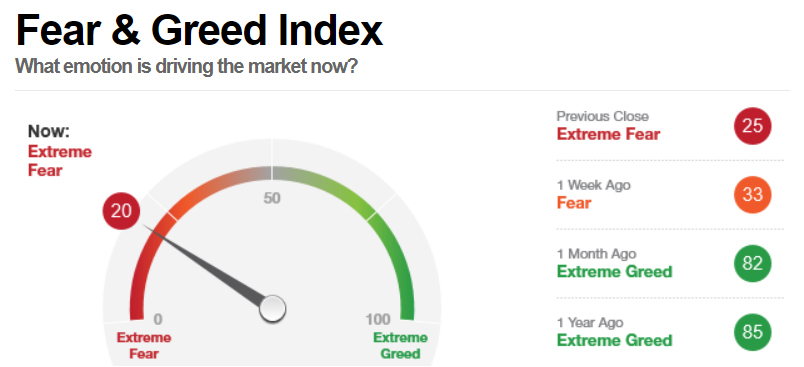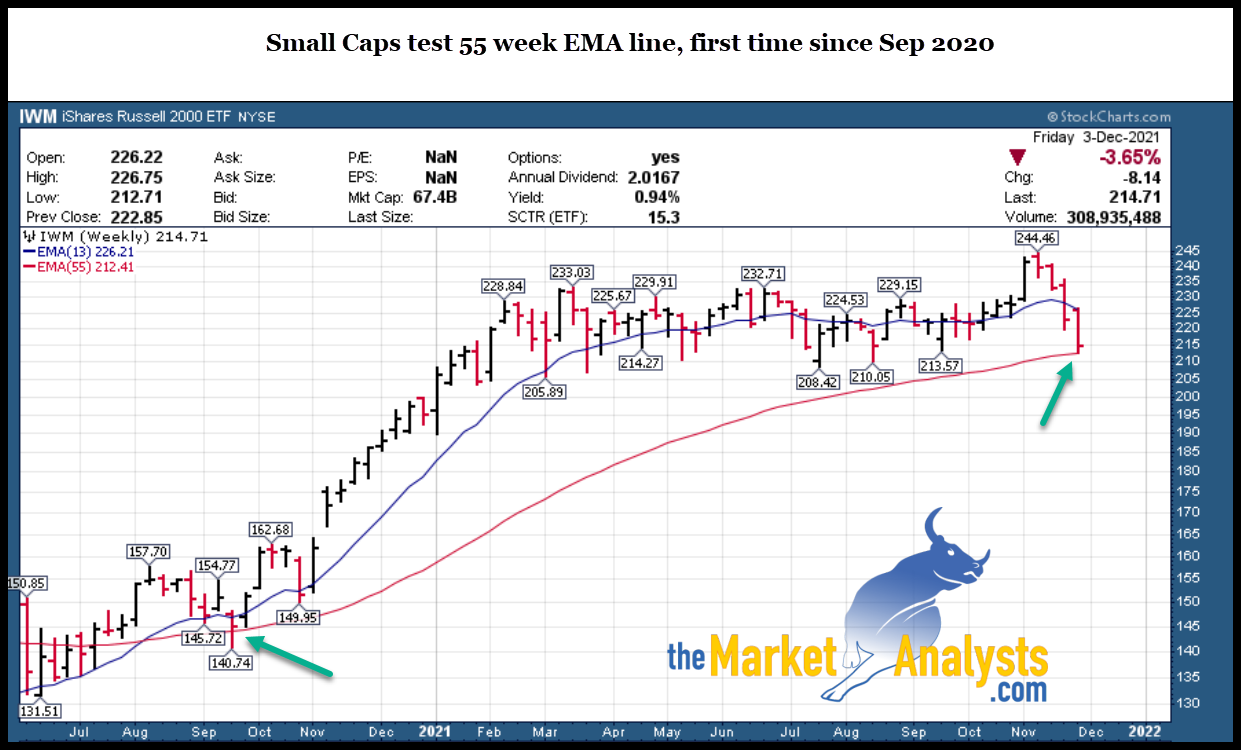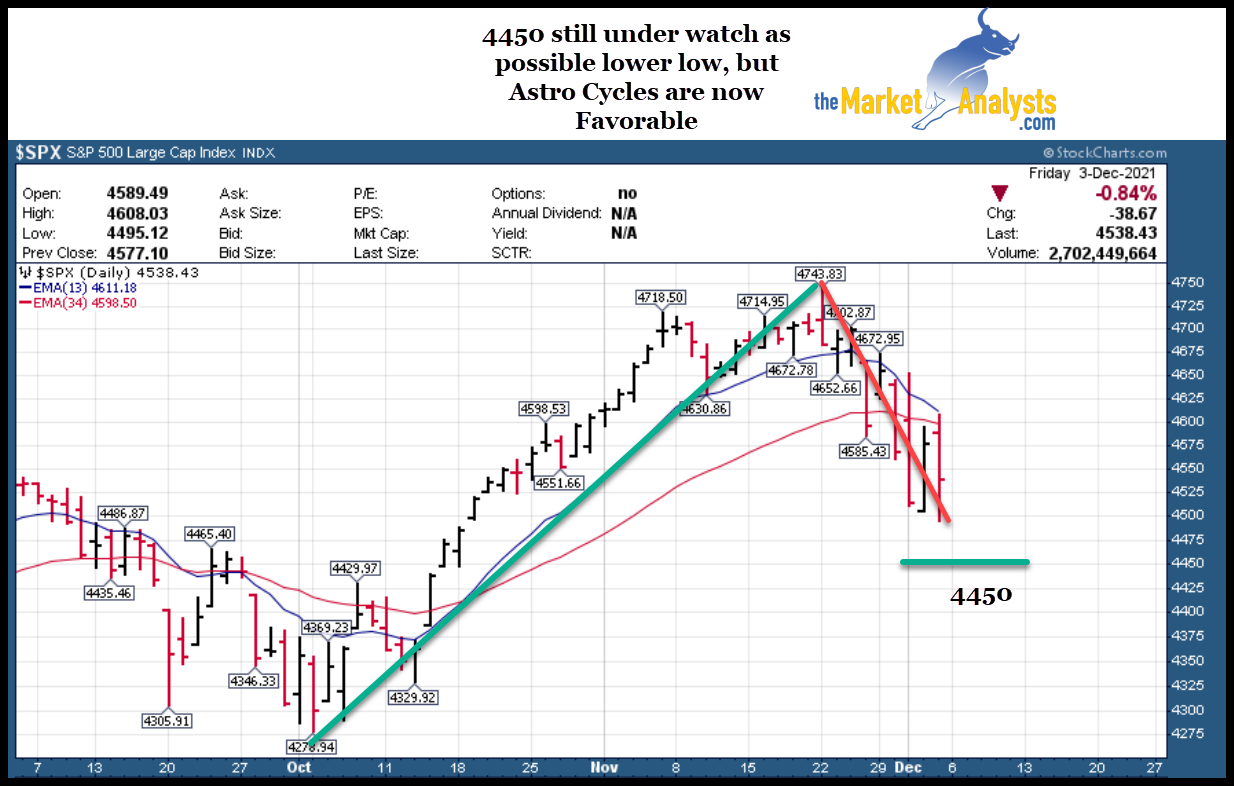 In addition to being a member of various services,  you can follow my comments during the week: 
Twitter @stockreversals
Stocktwits @stockreversals for daily commentary and or in my subscription services to stay up to speed daily. 
Follow me on  Linked In as well where I provide periodic updates to professionals
---
Tipping Point Stocks- Growth Stocks
Recently three new research reports have been put out. One is a Crypto Equity play that is growing
incredibly fast and underfollowed and was up 100% 4 weeks after the report recently. Another is an E Commerce play on a company that is rapidly changing a 100 year old business sector, and the third a Biotech with 5 shots on goal and multi billion dollar upside to share valuations with a winning executive team. 
Consider joining for powerful upside potential in a portfolio of 8-12 names that is dynamic and moving. 
 Read up at Tippingpointstocks.com 
---
---

Swing Trade Ideas with a combination of strong fundamentals and attractive behavioral pattern charts combined. List is updated every Sunday, names removed if they broke out to the upside strongly and or broke down. New names added, many names repeated if still in a bullish pattern. A lot of stocks will pull back harshly right before a big breakout reversal, so be advised
---
 Updated List 12/5/21
EDR- 3 weeks tight closings, and 7 month Post IPO Base. Operates sports properties through live events experiences and
represents entertainment talent and sports.
GFS- Post IPO base in chip sector. Manufactures feature-rich integrated circuits, solutions, and fabrication
services for high-growth markets.
PX- 7 week Post IPO Base. Provides multi-asset class private market solutions in alternative asset
management.
HAYW- 7 month post iPO base. Manufactures swimming pool equipment and associated automation
systems primarily for the residential market.
BLDR- 5 week base near highs. Manufactures structural and related building products for residential
new construction in the U.S.
RBLX- 4 week consolidation, pulled back last week. This is probably benefiting from Metaverse movement. Develops games such as internet three-dimensional and tutorial games for kids, teens, and adults.
TREX- 4 weeks tight closing near highs. Manufactures wood-alternative decking, railing and fencing products
for the residential/commercial markets
SGH- 5 weeks tight closing near highs. Designs, manufactures, and supplies electronic subsystems to
OEMs engaged in computer.
ZIM- 3 weeks tight closings near highs. srael-based asset-light container liner shipping co provides cargo
solutions for all industries
ONTO- 5 weeks tight closings near highs. Makes automated and integrated measurement and inspection
systems for semiconductor and fl at-panel displays.
DHI- 3 weeks tight closings near highs. Texas-based homebuilding company with operating divisions in 88
markets in 29 states.  PE 9
GRBK- 7 week base near highs. Owns, develops and sells land and builds single-family homes in
Dallas and Atlanta markets
CUBE- 6 week tight closing near highs base pattern. REIT engaged in the ownership, operation, and development of
self-storage facilities in the United States.
ON- 5 week ascending base near highs .Manufactures power, analog, digital signal processing, mixed signal,
advanced logic and data management ICs
ATKR- 5 week base near highs. PE 8. Manufactures electrical and mechanical products for the nonresidential
construction and industrial markets.
TREX- 4 weeks tight closings near highs. Manufactures wood-alternative decking, railing and fencing products
for the residential/commercial markets.
Read up on my various offerings to take advantage of Bull and Bear cycles in the markets below or at Themarketanalysts.com 
---
 Read up at TheMarketAnalysts.com for more details  Track Records available for all services!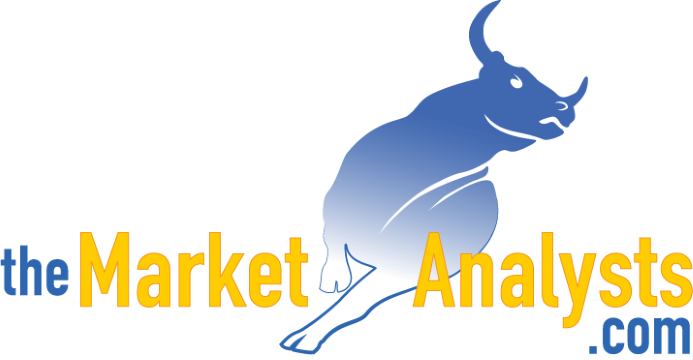 ---
 The3xETFtrader.com–  Swing trading Bull or Bear 3x ETF securities only. Hosted on Stocktwits.com for just $40 per month.  A great way to trade bull and bear reversals using my behavioral pattern analysis with a twist! Launched in late September 2019 and already establishing a strong track record of 80% profitable trades!
StockReversalsPremium.com–   Stock Swing Trading with SMS text, Email, and Post on each alert, morning pre market reports daily on the SP 500 forecasts, position updates, and strategy notes. 70% success rate in nearly 8 years of advisory services!  Track Record of 2019, 2020, and 2021 YTD Trades  
Tippingpointstocks.com– Growth Stocks and advice with 1x-5x plus upside with our proprietary research! 9 stocks have doubled or more since June 2020!  Fresh ideas and research every month as the portfolio rotates with regular updates every week on all positions and ongoing advice.  Adding Crypto Trading advisory services summer 2021 to TPS  
E-Mini Future Trading Service   ESALERTS.COM $50 a month on Stocktwits.com
SP 500 Futures Trading Advisory service.  Hosted on Stocktwits.com… Great morning SP 500 Futures trading guidance and alerts! We keep you on the right side of the market direction and trades.  Tax Favorable treatment, simple reporting to IRS, eligible for IRA and Regular Accounts both!  
This service focuses on the SP 500 using  my Wave based market behavioral models and then translates that to Futures Trading advice and alerts. Short term and long term views…morning updates, trades and more.
---
Contact Dave with any questions (Dave@themarketanalysts.com)