19 Sep

Weekly State of the Markets and Swing Trading Ideas Report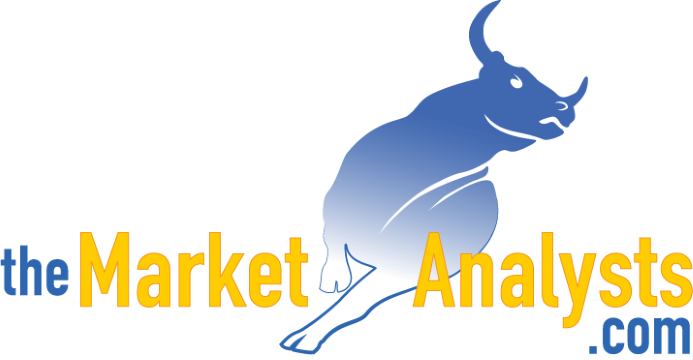 SWING TRADING OF 3X ETF'S , STOCKS,  E MINI SP 500 FUTURES,  AND MOMENTUM GROWTH STOCK RESEARCH SERVICES VIA SUBSCRIPTION
StockReversals.com Members get an exclusive 25% coupon offer to join our SRP Swing Trade or Momentum Growth stock TPS  subscription services. 
---
Read up on all 4 Subscription Options at
TheMarketAnalysts.Com or bottom of this Report
---
SWING TRADING OF 3X ETF'S , STOCKS,  E MINI SP 500 FUTURES,  AND GROWTH STOCK RESEARCH SERVICES VIA SUBSCRIPTION
---
Weekly  Stock Market and Trading Strategies Report Week of  September 20th 2021
 "I've mentioned it before, but it's worth mentioning again. I've been a subscriber in three of Dave's services – SRP, TPS and 3xETF for about a year now. Because I feel so highly in regards to Dave's services and the performance I've experienced; my daughter, my brother and another friend have become subscribers to at least one of his services. I'm working on a couple other people as well😉 Dave thanks so much for all you do!" – 1/7/21- @JTD26 on Stocktwits
---
Market Notes and this weeks charts: SP 500, XBI , IWM
SP 500 has 4331 likely support after hitting my 4550 resistance zone (Chart)
Small caps tend to bottom in September seasonally
Biotech rebounds last week perhaps starting a bullish Wave 3 up if this rally holds (Chart)
---
Recent results: 
ZI rips higher for 8% gains on 1/2 of our position on upgrade, DLO Re-entry alerted
3x ETF adding SOXL, TQQQ on pullback late in week
Futures service guided to wait to get long until pullback completed following 4550 target being hit but tried a re-entry and took a small loss.
TPS getting ready to issue new position research soon
Stock ,ETF , and SP 500 Futures Swing Trading plus Growth Stock Investing options for members
Read up at TheMarketAnalysts.com for all Advisory Subscription Services and Track Records
It's best to belong to three or four of my subscription offerings at the same time to have the most opportunities across all market conditions with multiple shots on goal! Asset allocation as a Trader is key for long term success in all environments– Dave 
---
General Market Summary:  Updated Banister Market and Elliott Wave Views on SP 500 and more
  Chart this week on  SP 500, XBI ETF 
4331 area for SP 500 should be the LOW end of a normal pullback from the 4550 resistance zone. In the big picture view we COULD still be in a larger Wave 3 bullish wave pattern with 5500 targets down the road possible.  Biotech had a normal correction in September last few weeks off the September rally highs, and now may have turned up into a bullish wave 3 up if this rally holds.  Look for small caps to bottom in September on a relative basis on this pullback after the last rally as well.  If we break 4330 area on SP 500 I will be more concerned. Last week I said to watch 218 on IWM ETF for a pivot bottom and we hit 219 and bounced a bit.
---
 NEW SERVICE COMING TO STOCKTWITS THIS FALL
I've had so much success with Post IPO stock swing trades over the years that I am starting a new Stocktwits Service this fall just for Post IPO trading only.  Details to come as I develop that room. I will continue to incorporate Post IPO trades here and there at SRP of course, but on Stocktwits this will be a "Pure Play" if you will on just Post IPO companies.  (Gone public within 2 weeks to 6 months).  Last week included DOCS up 21% for example.
---
Charts: XBI ETF , SP 500
---
Tipping Point Stocks- Wealth building looking for multi-baggers before the crowd comes in, 9 stocks have more than doubled since June 2020.     A New position in the Real Estate TECH area was just released on 7/23 to TPS members. Also recently a new re-entry name in the Chip Equipment sector as well.
Consider joining for powerful upside potential in a portfolio of 8-12 names that is dynamic and moving.      
 Read up at Tippingpointstocks.com 
---
In addition to being a member of various services,  you can follow my comments during the week: 
Twitter @stockreversals
Stocktwits @stockreversals for daily commentary and or in my subscription services to stay up to speed daily. 
Follow me on  Linked In as well where I provide periodic updates to professionals
---

Swing Trade Ideas with a combination of strong fundamentals and attractive behavioral pattern charts combined. List is updated every Sunday, names removed if they broke out to the upside strongly and or broke down. New names added, many names repeated if still in a bullish pattern. A lot of stocks will pull back harshly right before a big breakout reversal, so be advised
---
 Updated List 9/20/21-  7 fresh names this week and several removed
ATKR- 7 week consolidation near highs. Manufactures electrical and mechanical products for the nonresidential construction and industrial markets.
MRNA- 8 week base near highs for now famous Vaccine Maker. Develops messenger RNA therapeutics for infectious, immuno-oncology, rare and cardiovascular diseases.
NET- 3 weeks tight pattern is bullish within overall 9 week flat base near highs. Develops software for firewall, routing, traffic optimization, load balancing, and other network services
SNAP- 9 week base near highs. Operates the popular Snapchat mobile application for Android and
iOS devices.
GLBE- 7 week flat base near highs, tested 10 week EMA Line last week. Israel-based Co provides platform that enables global, direct-to-consumer cross-border e-commerce solutions.
DLO- 5 weeks tight base near highs. We made 37% on this one at SRP recently, but still attractive. Uruguay based Co provides cloud-based payment platform to global enterprise merchants in 29 countries. New SRP position last week.
RCII- 6 week corrective base not far off highs within a multi month base pattern. Operates/franchises 1,973 stores offering furniture and electronics in the U.S., Canada, Mexico
ZI- 7 week base near highs, could continue higher yet. Provides business-to-business data and information solutions for
sales and marketing teams. Current SRP position
AN- 9 week sloppy base but looks close to a breakout after last weeks move up. Operates 315 dealerships offering new and used vehicles for sale, maintenance services, and financing
PGNY- 4 weeks ascending base near highs. Provides fertility and family building benefi ts solutions in the
United States for 2.7 mil members.
ZIM- 4 week ascending base at highs. srael-based asset-light container liner shipping co provides cargo
solutions for all industries.
DDOG- 7 week ascending bullish base near highs. Provides SaaS-based monitoring platform for cloud applications
used by enterprises.
EWCZ- Post IPO base breakout, but could continue. Provides waxing experience by trained estheticians with the privacy of clean, individual waxing suites.
RVLV- 3 week ascending pattern trying to march towards former highs. Operates as a fashion retailer for Millennial and Generation Z  consumers. Profitable and beat estimates as reported early August.
Read up on my various offerings to take advantage of Bull and Bear cycles in the markets below or at Themarketanalysts.com   
---
 Read up at TheMarketAnalysts.com for more details  Track Records available for all services!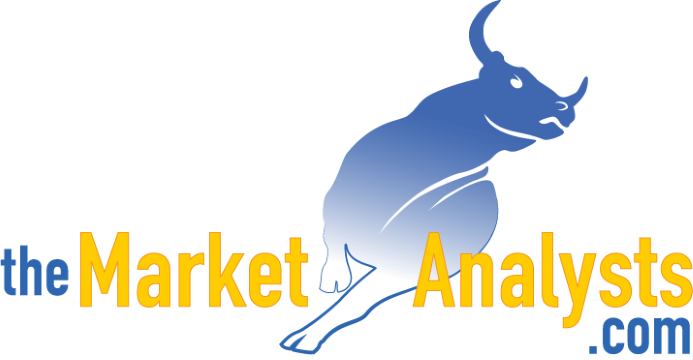 ---
 The3xETFtrader.com–  Swing trading Bull or Bear 3x ETF securities only. Hosted on Stocktwits.com for just $40 per month.  A great way to trade bull and bear reversals using my behavioral pattern analysis with a twist! Launched in late September 2019 and already establishing a strong track record of 80% profitable trades!
StockReversalsPremium.com–   Stock Swing Trading with SMS text, Email, and Post on each alert, morning pre market reports daily on the SP 500 forecasts, position updates, and strategy notes. 70% success rate in nearly 8 years of advisory services!  Track Record of 2019, 2020, and 2021 YTD Trades  
Tippingpointstocks.com– Growth Stocks and advice with 1x-5x plus upside with our proprietary research! 9 stocks have doubled or more since June 2020!  Fresh ideas and research every month as the portfolio rotates with regular updates every week on all positions and ongoing advice.  Adding Crypto Trading advisory services summer 2021 to TPS  
E-Mini Future Trading Service   ESALERTS.COM $50 a month on Stocktwits.com
SP 500 Futures Trading Advisory service.  Hosted on Stocktwits.com… Great morning SP 500 Futures trading guidance and alerts! We keep you on the right side of the market direction and trades.  Tax Favorable treatment, simple reporting to IRS, eligible for IRA and Regular Accounts both!  
This service focuses on the SP 500 using  my Wave based market behavioral models and then translates that to Futures Trading advice and alerts. Short term and long term views…morning updates, trades and more.
---
Contact Dave with any questions (Dave@themarketanalysts.com)