16 May

Weekly State of the Markets and Swing Trading Ideas Report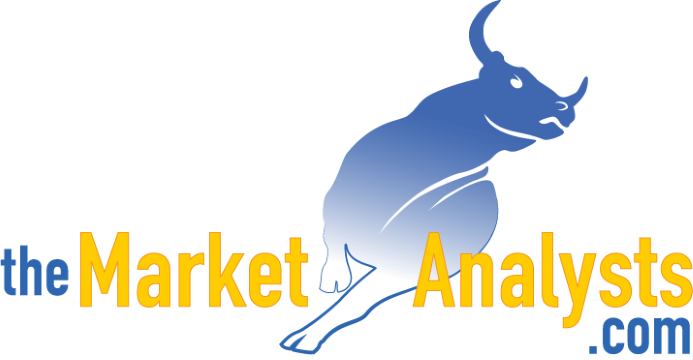 SWING TRADING OF 3X ETF'S , STOCKS,  E MINI SP 500 FUTURES,  AND MOMENTUM GROWTH STOCK RESEARCH SERVICES VIA SUBSCRIPTION
StockReversals.com Members get an exclusive 25% coupon offer to join our SRP Swing Trade or Momentum Growth stock TPS  subscription services. 
---
Read up on all 4 Subscription Options at
TheMarketAnalysts.Com or bottom of this Report
---
SWING TRADING OF 3X ETF'S , STOCKS,  E MINI SP 500 FUTURES,  AND GROWTH STOCK RESEARCH SERVICES VIA SUBSCRIPTION
---
Weekly Stock Market and Trading Strategies Report Week of  May 17th 2021
---
 "I've mentioned it before, but it's worth mentioning again. I've been a subscriber in three of Dave's services – SRP, TPS and 3xETF for about a year now. Because I feel so highly in regards to Dave's services and the performance I've experienced; my daughter, my brother and another friend have become subscribers to at least one of his services. I'm working on a couple other people as well😉 Dave thanks so much for all you do!" – 1/7/21- @JTD26 on Stocktwits
---
Notes on indicators and charts:
 SP 500 hit 4236 highs over a week ago within or close to my 4240-4280 projection on 4/24

Possible B wave bounce last week for SP 500 after a nice correction pattern, key support 4040 (See Chart)
XBI ETF (Biotech) hammered since February, trying to bottom, Key supports 105/113 long term (Chart)
IWM ETF (Small Caps) also in a 7 wave sideways correction/bear cycle (Chart)
CLF closed out for 19% gains within 30 cents of the top last week (Chart)
3x ETF service scalping swing long in Biotech via LABU 66/67 area entry last week, up so far 
TPS long term service sitting tight on new purchases for awhile now, may add Crypto to service soon
---
Recent results:    3x ETF punches out of NUGT for nice gains of 10% plus, we rolled into Biotech via LABU late in week and are up after 1 day nicely. CLF punched out at SRP Swing Stock service for 19% and added 2 new positions last week both green. Futures service took a loss on early week wipeout, first one in quite some time. TPS Growth Stock service adding Crypto research soon, laying low for now after closing several profitable positions.
Stock ,ETF , and SP 500 Futures Swing Trading plus Growth Stock Investing options for members
Read up at TheMarketAnalysts.com for all Advisory Subscription Services and Track Records
It's best to belong to three or four of my subscription offerings at the same time to have the most opportunities across all market conditions with multiple shots on goal! Asset allocation as a Trader is key for long term success in all environments– Dave 
---
General Market Summary:  Updated Banister Market and Elliott Wave Views on SP 500
 SP 500  and General Market Commentary 
 The SP 500 finally pulled back hard , and markets usually have a problem bottoming until the "Generals fall".  This means if Small Caps and Biotech have been under pressure (which they have). The drop to 4052 is pretty normal off the 3700 area pivot lows weeks back and the 3200 area lows a few months ago.  I would like to see 4040 area hold if we get a re-test for the Bulls case on an intermediate time frame basis. 
Small caps have had their issues since February, it looks like a running 7 wave correction. These appear as a series of "rooftops" if you will, and often end after 7, 9, or 11 total waves.  Right now we are in Wave 8 which is up, but to get out of the bear cycle we need to surpass the highs during this Bear cycle (See Chart).
Biotech also wrecked as we all know, but may be turning here soon.  We took a stab in the 3x ETF service via LABU late in the week and its running up nicely for us for now.  See the XBI Chart and note we could still work lower yet.
I think we may see more market volatility through June loosely and then July sets up for a monster rally. Also Tech is bottoming here pretty soon overall, Chip stocks looking attractive as well I think. 
 SRP Swing service continues hang in. The week of of May 3rd we issued no alerts on purpose, but last week a few early in the week that worked out so far. Sometimes discretion is the better part of valor. We hit CLF for a 19% profit and took it early last week within 30 cents of the high (see Chart)
Crypto coins are taking a hit last few days and could be in a short term Bear cycle here after Bitcoin approached that 65,000 target I put out awhile ago, now around 44-46,000.  
Bitcoin must hold 44,000 area in this Bear cycle low or we have more damage ahead. Also 13 week Banister consolidation ends this week, so key time for Bulls to reverse trend.
We are looking into adding some Crypto analysis and advisory in the Tipping Point Stocks service in the coming weeks for members. Crypto 3.0 if you will is about to start, this is the era after Bitcoin and Ethereum in my opinion.
This week charts updated on SP 500, Small Caps, Biotech, Bitcoin, and CLF SRP Trade Chart
CLF Recent SRP Swing Trade: Sold right near the top as Commodities were getting out of control
---
Tipping Point Stocks- Wealth building looking for multi-baggers before the crowd comes in, 9 stocks have more than doubled since June 2020.  Looking to add Crypto analysis near term after this correction cycle winds down in Bitcoin etc. Crypto 3.0 research and advisory added soon!
Consider joining for powerful upside potential in a portfolio of 8-12 names that is dynamic and moving.      
 Read up at Tippingpointstocks.com 
---
In addition to being a member of various services,  you can follow my comments during the week: 
Twitter @stockreversals
Stocktwits @stockreversals for daily commentary and or in my subscription services to stay up to speed daily. 
Follow me on  Linked In as well where I provide periodic updates to professionals
---

Ideas with a combination of strong fundamentals and attractive behavioral pattern charts combined. List is updated every Sunday, names removed if they broke out to the upside strongly and or broke down. New names added, many names repeated if still in a bullish pattern. A lot of stocks will pull back harshly right before a big breakout reversal, so be advised
MS- 2 weeks tight base near highs. Provides fi nancial products/services to corps, govts, fi nancial
institutions and individuals worldwide.
PHM- 3 week base near highs, pullback last week if holds may be healthy. Builds single-family detached homes, townhouses, condominiums and duplexes in 40 markets in 23 states
SCHW- 3 week ascending base at highs. Provides brokerage, banking and fi nancial services via 360
branches in 48 states
NTR- 2 weeks tight base at highs. Manufactures fertilizers and related industrial and feed products in
the U.S., Canada/Trinidad.
HZO- 2 week base near highs, could take another stab at breakout. Operates 77 retail stores in 21 states selling new and used recreational boats, pleasure and fishing boats
LOVE – 6 week tight base, looks close to break out. Manufactures and sells foam fi lled furniture, sectional couches,
and related accessories. SRP position as of last week. 
RILY- 5 weeks tight base at highs. Provides investment banking, institutional brokerage and wealth
management services.
COWN- 10 week base near highs. Provides research, institutional brokerage and investment banking
services to foreign/domestic corporations
ESI- 3 week base near highs. Makes a broad range of specialty chemicals used in the electronics,
metal and plastic plating, graphic arts
YETI-  5 week tight base near highs. Designs, manufactures and marketing innovative and outstanding
outdoor products
HAYW- Post IPO base, near highs but 2 week tight consolidation could lead to another breakout. Manufactures swimming pool equipment and associated automation systems primarily for the residential market.
ELAN- 8 month overall base but looks poised to break out. Develops, manufactures, and markets products for companion, drugs and food animals.
SEMR- 5 week POST IPO base after runup, not far off highs. Provides SaaS platform to run SEO, pay-per-click, content, social media, and competitive research campaigns
TX- 7 week base near highs. Fabricates semi-fi nished and fi nished fl at and long steel products for
manufacturing and distributing.
CELH- Coming out of a 15 week base last week,  3rd week in a row on the list, looks ready to break out soon. Develops and markets functional calorie-burning fitness beverages under the Celsius brand in U.S. 
Read up on my various offerings to take advantage of Bull and Bear cycles in the markets below or at Themarketanalysts.com 
---
 Read up at TheMarketAnalysts.com for more details  Track Records available for all services!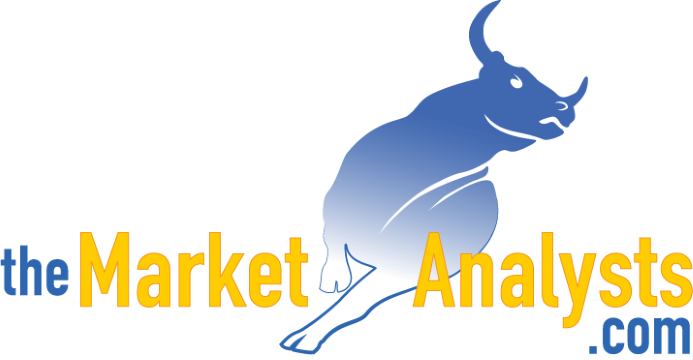 ---
 The3xETFtrader.com–  Swing trading Bull or Bear 3x ETF securities only. Hosted on Stocktwits.com for just $40 per month.  A great way to trade bull and bear reversals using my behavioral pattern analysis with a twist! Launched in late September 2019 and already establishing a strong track record of 80% profitable trades!
StockReversalsPremium.com–   Stock Swing Trading with SMS text, Email, and Post on each alert, morning pre market reports daily on the SP 500 forecasts, position updates, and strategy notes. 70% success rate in nearly 8 years of advisory services!  Track Record of 2019, 2020, and 2021 YTD Trades  
Tippingpointstocks.com– Growth Stocks and advice with 1x-5x plus upside with our proprietary research! 9 stocks have doubled or more since June 2020!  Fresh ideas and research every month as the portfolio rotates with regular updates every week on all positions and ongoing advice. 
E-Mini Future Trading Service   ESALERTS.COM $50 a month on Stocktwits.com
SP 500 Futures Trading Advisory service.  Hosted on Stocktwits.com… Great morning SP 500 Futures trading guidance and alerts! We keep you on the right side of the market direction and trades.  Tax Favorable treatment, simple reporting to IRS, eligible for IRA and Regular Accounts both!  
This service focuses on the SP 500 using  my Wave based market behavioral models and then translates that to Futures Trading advice and alerts. Short term and long term views…morning updates, trades and more.
---
Contact Dave with any questions (Dave@themarketanalysts.com)