20 Jun

Weekly State of the Markets and Swing Trading Ideas Report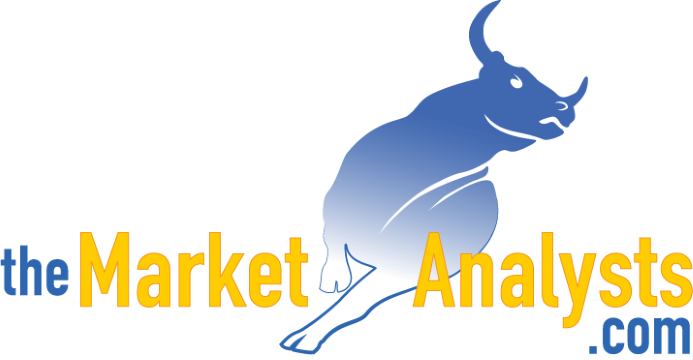 SWING TRADING OF 3X ETF'S , STOCKS,  E MINI SP 500 FUTURES,  AND MOMENTUM GROWTH STOCK RESEARCH SERVICES VIA SUBSCRIPTION
StockReversals.com Members get an exclusive 25% coupon offer to join our SRP Swing Trade or Momentum Growth stock TPS  subscription services. 
---
Read up on all 4 Subscription Options at
TheMarketAnalysts.Com or bottom of this Report
---
SWING TRADING OF 3X ETF'S , STOCKS,  E MINI SP 500 FUTURES,  AND GROWTH STOCK RESEARCH SERVICES VIA SUBSCRIPTION
---
Weekly  Stock Market and Trading Strategies Report Week of  June 21st
 "I've mentioned it before, but it's worth mentioning again. I've been a subscriber in three of Dave's services – SRP, TPS and 3xETF for about a year now. Because I feel so highly in regards to Dave's services and the performance I've experienced; my daughter, my brother and another friend have become subscribers to at least one of his services. I'm working on a couple other people as well😉 Dave thanks so much for all you do!" – 1/7/21- @JTD26 on Stocktwits
---
Notes on indicators and charts:
Tough drop last 3 days of last week post FOMC

SP 500, Small Caps etc fall out of bunk bed late in week (Charts on SP 500 and IWM ETF)

Biotech in a 10 day base pattern
---
Recent results: 
SRP closed out gains in RIOT for 23% on final 1/2 right before top in Cryptos last week and issued new alert Friday and stock rose 8% in a down day

Futures closed out profitable trade with a stop at 4230, worked out very well to avoid the drop after

We closed out 23% gains on LABU at 3x ETF service

TPS service holding off on new Crypto report/advisory until Bear cycle confirmed over (Bitcoin key)
Stock ,ETF , and SP 500 Futures Swing Trading plus Growth Stock Investing options for members
Read up at TheMarketAnalysts.com for all Advisory Subscription Services and Track Records
It's best to belong to three or four of my subscription offerings at the same time to have the most opportunities across all market conditions with multiple shots on goal! Asset allocation as a Trader is key for long term success in all environments– Dave 
---
General Market Summary:  Updated Banister Market and Elliott Wave Views on SP 500
 SP 500  and General Market Commentary 
Markets turned hard south post FOMC last week and continued lower. Looks like profit taking to me and now June quarter end usually means position squaring, rotation, not to mention Russell re-balancing etc. Look for some more volatility. I was wrong on Silver, it broke south with Gold not north… but I think intermediately is still going to be a strong buy down here. Small caps also failed to break out in  Wave 8 on the upside, so Wave 9 now underway in a correction pattern which hurt some stocks late in the week.  Biotech remains in a 10 day base but a little sloppy, so we sold out of LABU over 70 from 59 entry last week. 
 Charts this week on SP 500, IWM ETF:
---
Tipping Point Stocks- Wealth building looking for multi-baggers before the crowd comes in, 9 stocks have more than doubled since June 2020.  Looking to add Crypto analysis near term after this correction cycle winds down in Bitcoin etc. Crypto 3.0 research and advisory added soon! Recent new pick that is a SPAC about to complete a merger just out recently and in buy ranges! New position in the Real Estate TECH area is soon to be profiled as well.
Consider joining for powerful upside potential in a portfolio of 8-12 names that is dynamic and moving.      
 Read up at Tippingpointstocks.com 
---
In addition to being a member of various services,  you can follow my comments during the week: 
Twitter @stockreversals
Stocktwits @stockreversals for daily commentary and or in my subscription services to stay up to speed daily. 
Follow me on  Linked In as well where I provide periodic updates to professionals
---

 Swing Trade Ideas with a combination of strong fundamentals and attractive behavioral pattern charts combined. List is updated every Sunday, names removed if they broke out to the upside strongly and or broke down. New names added, many names repeated if still in a bullish pattern. A lot of stocks will pull back harshly right before a big breakout reversal, so be advised
---
Updated List 6/21/21:
TIGR- 18 week overall base and recent pullback 3 week base testing 10 week EMA line. Strong move up two weeks ago then pulled back last week but has room to climb to try to take out old highs still. Chinese company provides online brokerage platform focusing on global Chinese investors.
CELH- Back on the list after pullback from highs and consolidation. Made strong profits at SRP recently on a trade.  3 week pullback testing 10 week EMA line. Develops and markets functional calorie-burning fi tness beverages
under the Celsius brand in U.S.
CDNA- 9 week recent base ,broke out two weeks ago and was on this list. Still looks good pulling back some here last week.   Develops diagnostic surveillance products used to monitor organ transplant recipients 
INMD- 2 weeks tight pattern near breakout to new highs, again… Israeli seller of radio frequency devices used in minimally & non-invasive cosmetic procedures, women's health
AVTR- 11 week base close to breakout to highs. Provides mission critical products and services to customers
PGNY- 4 weeks tight base near highs. Has been on list often. This could rally big. Provides fertility and family building benefits solutions in the United States for 2.7 mil members.
CRCT- 4 weeks tight base near highs. Back on the list after a prior big surge, we made money on this at SRP as well once. Sells computer-controlled machines used by home crafters to cut paper, fabrics, leather and other materials.
MRVI- 3 week ascending base at or near highs, back on the list. Provides products to develop drug therapies, diagnostics, novel vaccines, and supports research on diseases
SWBI- May break out of 6  month base pattern, now near highs. Manufactures fi rearms including revolvers, pistols, rifles and fi rearm-related products and accessories.
TASK- Only 2 weeks trading Post IPO but nice pullback last week. Provides digital outsourcing focused on serving tech companies to represent, protect and grow their brands. 13m shares o/s
ELAN- 5 week corrective base. Develops, manufactures, and markets products for companion, drugs
and food animals
HAYW- 7 week base near highs, Post IPO. Manufactures swimming pool equipment and associated automation
systems primarily for the residential market.
IQV- 9 week flat base near highs. Provides biopharmaceutical development services/commercial
outsourcing services to the healthcare industry.
CPRT- 10 week right side of long wide base, could break out. Conducts salvaged vehicle auctions for insurance companies, charities, dealerships, banks
CG- 7 week base near highs. Provides global alternative asset management across a range of
industries, geographies, and asset classes. 
Read up on my various offerings to take advantage of Bull and Bear cycles in the markets below or at Themarketanalysts.com 
---
 Read up at TheMarketAnalysts.com for more details  Track Records available for all services!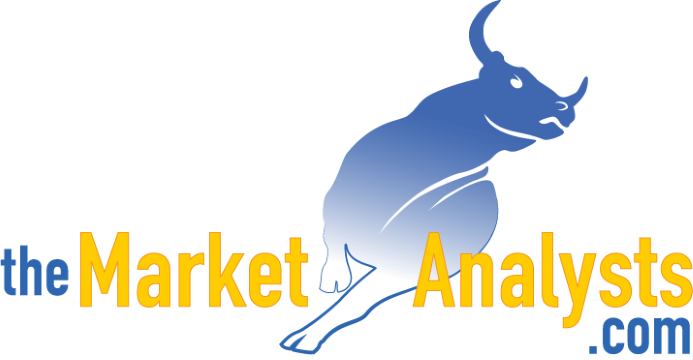 ---
 The3xETFtrader.com–  Swing trading Bull or Bear 3x ETF securities only. Hosted on Stocktwits.com for just $40 per month.  A great way to trade bull and bear reversals using my behavioral pattern analysis with a twist! Launched in late September 2019 and already establishing a strong track record of 80% profitable trades!
StockReversalsPremium.com–   Stock Swing Trading with SMS text, Email, and Post on each alert, morning pre market reports daily on the SP 500 forecasts, position updates, and strategy notes. 70% success rate in nearly 8 years of advisory services!  Track Record of 2019, 2020, and 2021 YTD Trades  
Tippingpointstocks.com– Growth Stocks and advice with 1x-5x plus upside with our proprietary research! 9 stocks have doubled or more since June 2020!  Fresh ideas and research every month as the portfolio rotates with regular updates every week on all positions and ongoing advice.  Adding Crypto Trading advisory services summer 2021 to TPS and recently a new NFT related research report just out last week of May with 2-3x upside. 
E-Mini Future Trading Service   ESALERTS.COM $50 a month on Stocktwits.com
SP 500 Futures Trading Advisory service.  Hosted on Stocktwits.com… Great morning SP 500 Futures trading guidance and alerts! We keep you on the right side of the market direction and trades.  Tax Favorable treatment, simple reporting to IRS, eligible for IRA and Regular Accounts both!  
This service focuses on the SP 500 using  my Wave based market behavioral models and then translates that to Futures Trading advice and alerts. Short term and long term views…morning updates, trades and more.
---
Contact Dave with any questions (Dave@themarketanalysts.com)