24 Jan

Weekly State of the Markets and Swing Trading Ideas Report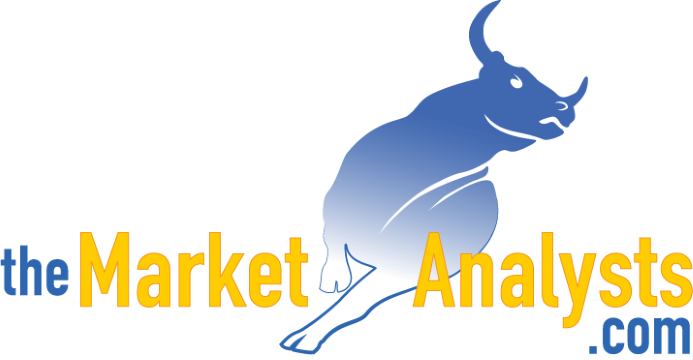 SWING TRADING OF 3X ETF'S , STOCKS,  E MINI SP 500 FUTURES,  AND MOMENTUM GROWTH STOCK RESEARCH SERVICES VIA SUBSCRIPTION
StockReversals.com Members get an exclusive 25% coupon offer to join our SRP Swing Trade or Momentum Growth stock TPS  subscription services. 
---
Read up on all 4 Subscription Options at
TheMarketAnalysts.Com or bottom of this Report
---
SWING TRADING OF 3X ETF'S , STOCKS,  E MINI SP 500 FUTURES,  AND GROWTH STOCK RESEARCH SERVICES VIA SUBSCRIPTION
---
Weekly  Stock Market and Trading Strategies Report Week of January 25th 2021
---
 "I've mentioned it before, but it's worth mentioning again. I've been a subscriber in three of Dave's services – SRP, TPS and 3xETF for about a year now. Because I feel so highly in regards to Dave's services and the performance I've experienced; my daughter, my brother and another friend have become subscribers to at least one of his services. I'm working on a couple other people as well😉 Dave thanks so much for all you do!" – 1/7/21- @JTD26 on Stocktwits
---
Notes on indicators and charts:
SP 500 hits 3861 uptrend highs during the week, 3996 remains the 5th wave target
 Advisors at 63% Bullish Views vs 17% for Bears, historically high 
Major 5 within 135 points of my 3996 Major 5 projection made in late October
SRP closed out 2 more profitable swing trades and issued two new alerts during the week
New TPS position written up late Friday, an IPO that has not yet broke out but close
Put to Call ratios are bearish (Meaning, nobody betting against market) Ratio at .34 is historically low (Chart)
---
Recent results:
Stock ,ETF , and SP 500 Futures Swing Trading plus Growth Stock Investing options for members
Read up at TheMarketAnalysts.com for all Advisory Subscription Services and Track Records
It's best to belong to three or four of my subscription offerings at the same time to have the most opportunities across all market conditions with multiple shots on goal! Asset allocation as a Trader is key for long term success in all environments– Dave
Another great week across the 4 services for members:
SRP Swing Trade Stocks DM final 11% gains taken, APPS final 19% Gains taken
3x ETF-  Still holding LABU with profits 
ES Futures-  Futures guidance remains bullish for 3996 possible
TPS-  INMB rips higher then pulls back late in week. New position out on Friday
---
General Market Summary:  Updated Banister Market and Elliott Wave Views on SP 500
 SP 500  and General Market Commentary 
The SP 500 is the index I forecast since there are 500 stocks and multiple industries represented.  We hit an uptrend high from the March lows this past week as part of Major Wave 5. Still seeing 3996 area as potential for a top and then a 2nd wave correction likely could take us to 3200-3400, but lets take it one week at a time. Also, we could go past 4000 and have an extension 5th wave as well. Continue to follow my services to stay on top of the trends daily.
As noted here last week, gut says we are getting closer to that top. We have put to call ratios at historical lows, sentiment readings at historic highs, non profitable tech stocks (NASDAQ) at relative historical highs to profitable companies, and a Major 5 nearing a typical length high or close.  Its good to be on guard. 
With that in mind, I have purposely slowed down the number of new alerts and keeping the positions to just 2-4 or so for now.  I don't want to get caught with our pants down if the 5th wave decides it's over quicker than expected. However, still finding plenty of profitable trade set ups and we issued two new alerts this past week after closing out 2 positions for gains.  I will likely add a few more early this week depending on the action.  
 Charts this week , SP 500 Weekly, GOLD weekly, Put to Call Ratio Weekly
GOLD
 Put to Call ratio at extremes:
---
Limited to 200 members max, taking final members now in January as we are at 200
Consider joining for powerful upside potential in a portfolio of 7-12 names that is dynamic and moving.     Among recent and ongoing winners  ATOM, INMB and more!
 Email me for a 25% coupon at dave@themarketanalysts.com to try it out.
Read up at Tippingpointstocks.com 
---
In addition to being a member of various services,  you can follow my comments during the week: 
Twitter @stockreversals
Stocktwits @stockreversals for commentary and or in my subscription services to stay up to speed daily. 
Follow me on  Linked In as well where I provide periodic updates to professionals
---

Each week I try to come up with some fresh ideas, repeats as well if they have not broken out yet, or I remove prior ideas if they already ran up.    
APPS ripped higher off this last last week and luckily we were long at SRP and took 19% gains.
Ideas with a combination of strong fundamentals and attractive behavioral pattern charts combined 
HZO- 3 week ascending base at highs, has been on the list recently, near a 5 month overall breakout. 77 Retail stores in 21 states selling new and used boats, pleasure and fishing etc.
LOGI- On the list again, 3 weeks tight base near highs, tested 10 week line on pullback this past week. Strong earnings report, computer peripherals maker
XPEL- 6 week ascending bullish base at or near 52 week highs, 2nd week in a row on list. Manufactures and distributes after market automotive products in U.S, Canada, U.K and Netherlands. A bit extended so tight stop if you play.
BLDR- 5 week base near highs. Manufactures structural and related building products for residential new construction in the U.S. 2nd week in a row on the list.
FND- 6 weeks tight base near highs. Multi Channel specialty retailer of flooring and related accessories
QFIN- 3 week ascending base and near a 7 month overall breakout of the range Chinese provider of digital consumer finance platform and consumer financing services. 
SCPL- 7 month breakout possible for spin off from Scientific Games, online gaming etc. 3rd week in row on list, SRP members got long this past week
TPX- 6 weeks tight pattern near highs for maker of custom mattresses, 5th week in row on list
HZNP- 3 weeks tight base near highs. Develops therapeutics for the treatment of rare and rheumatic diseases
YETI- 6 week flat base near highs. We made money on this at SRP a few weeks back but looks attractive again. Designs, manufactures and marketing innovative and outstanding outdoor products
CHGG- 5 weeks tight base near highs for online education tools provider, 2nd week in row on list, moved up a bit last week but still looks bullish. 3rd week in row on list 
FSLR- 5 weeks tight base near highs. Solar module manufacturer
HEAR- 6 weeks base near highs, going on overall 7 month flat base. Often leads to big breakouts. Develops audio technologies for video game/entertainment consoles etc.
YALA- 8 week consolidation post IPO. I profiled this around 10 a few months ago post IPO, ran to 19 or so and now could set up for another base breakout. UAE based social network business. 
HOLX- 7 week base, broke out 2 weeks ago but pulled back a bit last two weeks 10 week EMA Line. Develops imaging systems and diagnostic and surgical products focused on the healthcare needs of women 
Read up on my various offerings to take advantage of Bull and Bear cycles in the markets below
---

We offer 4 different subscription services for our Members, helping you cover the gamut of SP 500 futures trading with tax favorable treatment, Long Term Growth Stocks, Swing Trading, and Auto-Trade execution service for SP 500 futures trading.
Read up at TheMarketAnalysts.com for more details  Track Records available for all services!
---
 The3xETFtrader.com–  Swing trading Bull or Bear 3x ETF securities only. Hosted on Stocktwits.com for just $40 per month.  A great way to trade bull and bear reversals using my behavioral pattern analysis with a twist! Launched in late September 2019 and already establishing a strong track record of profitable trades!
StockReversalsPremium.com–   Stock Swing Trading with SMS text, Email, and Post on each alert, morning pre market reports daily on the SP 500 forecasts, position updates, and strategy notes. 70% success rate in 7 years of advisory services!  Track Record of 2019, 2020, and 2021 YTD Trades  
Tippingpointstocks.com– Growth Stocks with 50-200% upside with our proprietary research! ATOM up 300%!, INMB up 110%, just a few of the recent big winners!  Fresh ideas every month. 
E-Mini Future Trading Service   ESALERTS.COM $50 a month on stocktwits
SP 500 Futures Trading Advisory service.  Hosted on Stocktwits.com… Great morning SP 500 Futures trading guidance and alerts! We keep you on the right side of the market direction and trades.  Tax Favorable treatment, simple reporting to IRS, eligible for IRA and Regular Accounts both!  
This service focuses on the SP 500 using  my Wave based market behavioral models and then translates that to Futures Trading advice and alerts. Short term and long term views…morning updates, trades and more.
---
Contact Dave with any questions (Dave@themarketanalysts.com)