07 Feb

Weekly State of the Markets and Swing Trading Ideas Report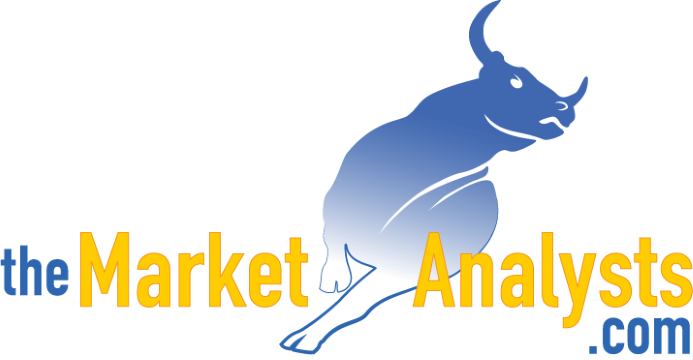 SWING TRADING OF 3X ETF'S , STOCKS,  E MINI SP 500 FUTURES,  AND MOMENTUM GROWTH STOCK RESEARCH SERVICES VIA SUBSCRIPTION
StockReversals.com Members get an exclusive 25% coupon offer to join our SRP Swing Trade or Momentum Growth stock TPS  subscription services. 
---
Read up on all 4 Subscription Options at
TheMarketAnalysts.Com or bottom of this Report
---
SWING TRADING OF 3X ETF'S , STOCKS,  E MINI SP 500 FUTURES,  AND GROWTH STOCK RESEARCH SERVICES VIA SUBSCRIPTION
Weekly  Stock Market and Trading Strategies Report Week of February 8th 2021
---
 "I've mentioned it before, but it's worth mentioning again. I've been a subscriber in three of Dave's services – SRP, TPS and 3xETF for about a year now. Because I feel so highly in regards to Dave's services and the performance I've experienced; my daughter, my brother and another friend have become subscribers to at least one of his services. I'm working on a couple other people as well😉 Dave thanks so much for all you do!" – 1/7/21- @JTD26 on Stocktwits
---
Notes on indicators and charts:
SP 500 ABC Zig Zag ended abruptly which paved way for Impulse move to highs (Chart)
3x ETF is long SOXL with a tight stop in place (Chip Sector 3x BULL)
3996 comes back on the SP 500 radar between now and latter February possible
We issued several new swing trade alerts at SRP once we saw the ABC was over early in week
Bulls drop to 57% in Investment Advisory Surveys, down from 66% highs which worked off some extremes
Bitcoin back to $38,000, could run to $65,000 plus as next major INTERMEDIATE length highs
TPS Putting out new research on a Fintech/Crypto/Blockchain/Payments company underfollowed  Join at tippingpointstocks.com 
---
Recent results:
Stock ,ETF , and SP 500 Futures Swing Trading plus Growth Stock Investing options for members
Read up at TheMarketAnalysts.com for all Advisory Subscription Services and Track Records
It's best to belong to three or four of my subscription offerings at the same time to have the most opportunities across all market conditions with multiple shots on goal! Asset allocation as a Trader is key for long term success in all environments– Dave
Another great week across the 4 services for members:
SRP Big gains late in week on ENLV up over 35% now, HOLX 9% gains taken on 1/2
3x ETF-  Closed out TZA for small gains as I reversed opinion on markets
ES Futures-  Looking again for 3996, advised to go long early in week
TPS-  Added new Lithium Play with 5x upside,  and adding  Fintech Play on Monday
---
General Market Summary:  Updated Banister Market and Elliott Wave Views on SP 500
 SP 500  and General Market Commentary 
 From 2/1 Weekly Report Notes last week:
"We have just 1 position left long and that rebounded up on Friday after earnings.  I can still find stocks to trade but this is where I slow down and follow the SP 500 action and try to be patient. If for some reason we rapidly rebound early this coming week, we can shift but for now watching for possible drop to 3475 on SP 500  for starters over next few weeks. "
---
Peter Brandt once said, or always said… "Strong opinions, lightly held".  One of the best traders of all time, and what he meant was, have some conviction, but be willing to shift if the market tells you or gives you clues. On Monday after the overnight SP 500 futures hit 3650 area lows, the Futures rallied hard. When I took a second look, I could make a case for an ABC "Zig Zag" pattern, which is corrective in nature within an uptrend and not indicating further downside.   In fact, it indicated a rally to all time highs was likely if we got past 3780, which we did.  I changed my tact and set sails for more SRP alerts which then paid off as the week went along.  Lesson is don't get too stubborn and keep your mind open, the market will help you.  That goes both near tops and pivot bottoms… one of the reasons I love Elliott Wave pattern analysis, keeps me on the right side of the trade the majority of the time.
Now with the rebound, the odds remain for 3996 target to be met and again I will be watching for any clues of a reversal of trend. I think we can bounce a few more weeks before possibly a late February/March pullback of sorts.
I issued an alert on Wednesday for example on ENLV, after they halted a Covid trial due to a 90% response rate in hospitalized patients. We are up about 35% on the final 1/2 going into Monday this week. Had I stayed stubborn on my views of a larger correction, we would have missed it.   That and a few more moved in our direction this past week. The markets move fast, be willing to adjust. 
Charts This week: SP 500 Daily shows ABC Zig Zag (A equals C) which is corrective
 Chart from Dec 27th Report repeated for reference: This was my projection 6 weeks ago
---
Limited to roughly 200 or so members max, allowing a few extra in 
Consider joining for powerful upside potential in a portfolio of 7-12 names that is dynamic and moving.     Among recent and ongoing winners  MEEC tripled in 6 weeks, BIVI Tripled in 5 weeks, new Lithium Play in buy ranges now, a New Biotech in buy ranges, and  Fintech coming out Monday.
 Email me for a 25% coupon at dave@themarketanalysts.com to try it out.
Read up at Tippingpointstocks.com 
---
In addition to being a member of various services,  you can follow my comments during the week: 
Twitter @stockreversals
Stocktwits @stockreversals for daily commentary and or in my subscription services to stay up to speed daily. 
Follow me on  Linked In as well where I provide periodic updates to professionals
---

Each week I try to come up with some fresh ideas, repeats as well if they have not broken out yet, or I remove prior ideas if they already ran up.    
TBIO and QFIN big winners last week off the list 
Ideas with a combination of strong fundamentals and attractive behavioral pattern charts combined  
HZO- 4 week tight near highs, 3rd week in a row on the list,  near a 5 month overall breakout. 77 Retail stores in 21 states selling new and used boats, pleasure and fishing etc.  
CHGG- 6 weeks tight base near highs for online education tools provider, 2nd week in row on list, moved up a bit last week but still looks bullish. 5th week in row on list, we did get stopped out last week at SRP on tight stop 
PCRX- 3 week corrective pattern after a breakout. Develops specialty pharmaceuticals 
XPEL- 7 week ascending bullish base at or near 52 week highs, 3rd week in a row on list. Manufactures and distributes after market automotive products in U.S, Canada, U.K and Netherlands. A bit extended so tight stop if you play. 
HOLX- 10 week base, broke out 4 weeks ago but pulled back a bit. SRP got long and we sold 1/2 for 9% gains and holding 1/2 still. Develops imaging systems and diagnostic and surgical products focused on the healthcare needs of women.  
CROX- 5 weeks tight base near highs, manufactures mens, womens, and children's footwear. 
SCCO- 5 weeks tight pattern near highs for Copper Miner
STEP- 6 Week corrective base bouncing off 10 week line. Provides investment solutions and advisory data services to the most sophisticated investors worldwide
YETI- 9 week overall base, getting back up over 10 week line this past week. Innovative outdoor products maker
PINS- Breakout of 3 month flat base this past week, could keep running (Pinterest)
ALLY- 4 weeks base near highs for Provider of automotive financing products.
HOME- 4 weeks tight base near highs. Operates 212 home decor stores in 39 states
CENTA- 6 month base, near a breakout. Producer and distributor of pet products
ZUMZ- 4 weeks consolidation near 52 week highs. 718 young mens/womens action/sports apparel stores
CARG- 8 week base with nice reversal up last week near highs. Online automotive marketplace
FND- 8 week flat base near highs. Multi Channel retailer of flooring related products 
FLWS- 3 weeks tight base near highs.  Flowers, Plants, Gourmet foods provider (1-800-flowers)
Read up on my various offerings to take advantage of Bull and Bear cycles in the markets below
---

We offer 4 different subscription services for our Members, helping you cover the gamut of SP 500 futures trading with tax favorable treatment, Long Term Growth Stocks, Swing Trading, and Auto-Trade execution service for SP 500 futures trading.
Read up at TheMarketAnalysts.com for more details  Track Records available for all services!
---
 The3xETFtrader.com–  Swing trading Bull or Bear 3x ETF securities only. Hosted on Stocktwits.com for just $40 per month.  A great way to trade bull and bear reversals using my behavioral pattern analysis with a twist! Launched in late September 2019 and already establishing a strong track record of profitable trades!
StockReversalsPremium.com–   Stock Swing Trading with SMS text, Email, and Post on each alert, morning pre market reports daily on the SP 500 forecasts, position updates, and strategy notes. 70% success rate in 7 years of advisory services!  Track Record of 2019, 2020, and 2021 YTD Trades  
Tippingpointstocks.com– Growth Stocks with 50-200% upside with our proprietary research! ATOM up over 300%!, INMB up 172%, just a few of the recent big winners!  Fresh ideas every month. 
E-Mini Future Trading Service   ESALERTS.COM $50 a month on stocktwits
SP 500 Futures Trading Advisory service.  Hosted on Stocktwits.com… Great morning SP 500 Futures trading guidance and alerts! We keep you on the right side of the market direction and trades.  Tax Favorable treatment, simple reporting to IRS, eligible for IRA and Regular Accounts both!  
This service focuses on the SP 500 using  my Wave based market behavioral models and then translates that to Futures Trading advice and alerts. Short term and long term views…morning updates, trades and more.
---
Contact Dave with any questions (Dave@themarketanalysts.com)