07 Mar

Weekly State of the Markets and Swing Trading Ideas Report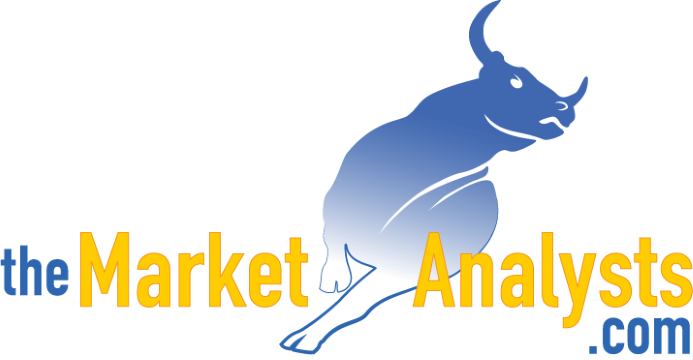 SWING TRADING OF 3X ETF'S , STOCKS,  E MINI SP 500 FUTURES,  AND MOMENTUM GROWTH STOCK RESEARCH SERVICES VIA SUBSCRIPTION
StockReversals.com Members get an exclusive 25% coupon offer to join our SRP Swing Trade or Momentum Growth stock TPS  subscription services. 
---
Read up on all 4 Subscription Options at
TheMarketAnalysts.Com or bottom of this Report
---
SWING TRADING OF 3X ETF'S , STOCKS,  E MINI SP 500 FUTURES,  AND GROWTH STOCK RESEARCH SERVICES VIA SUBSCRIPTION
---
Weekly  Stock Market and Trading Strategies Report Week of March 8th 2021
---
 "I've mentioned it before, but it's worth mentioning again. I've been a subscriber in three of Dave's services – SRP, TPS and 3xETF for about a year now. Because I feel so highly in regards to Dave's services and the performance I've experienced; my daughter, my brother and another friend have become subscribers to at least one of his services. I'm working on a couple other people as well😉 Dave thanks so much for all you do!" – 1/7/21- @JTD26 on Stocktwits
---
Notes on indicators and charts:
3721 support key area holds last week
XBI ETF declines 28% from the high and maybe washed out on Friday
Shorts covering late in week, NYSE Short Interest is tanking
3884 near term resistance
3x ETF service went long Biotech Friday in washout
---
Recent results:
Stock ,ETF , and SP 500 Futures Swing Trading plus Growth Stock Investing options for members
Read up at TheMarketAnalysts.com for all Advisory Subscription Services and Track Records
It's best to belong to three or four of my subscription offerings at the same time to have the most opportunities across all market conditions with multiple shots on goal! Asset allocation as a Trader is key for long term success in all environments– Dave
Another great week across the 4 services for members:
Took some losses this past week due to the Thursday Friday washout
3x ETF service went long LABU on Friday
TPS setting up with opportunities during this March Pullback
ES Futures room advised to go long on Friday morning pre market, working out well!
---
General Market Summary:  Updated Banister Market and Elliott Wave Views on SP 500
 SP 500  and General Market Commentary 
 From 2/28 Report Last week:
" This time around, I'm watching 3711 and then 3550 as likely pullback support areas on SP 500."  
We hit 3723 this past week, and late in the week I suggested to my subscribers to watch 3720 area as well, so for now we held both. Going into last Friday's trade we had a 13 day Banister Behavioral decline pattern, normally portends a shift in trend. This worked as of Friday as the market recovered off the intra-day lows.  I advised my 3x ETF members to buy LABU at 80-86 and double down at 75 as Biotech was likely to wash out. So far so good, it hit 72 area on Friday then closed near 90. Perhaps, Biotech which dropped 28% from highs to lows has washed out?
I think we saw a lot of forced margin call liquidation selling on Friday as well in the morning, and once that was completed and stops were run on many names, we had an air pocket back up. Now we have to see if that 3720 area holds because if not, look for 3550 area in March before this correction winds down, but if 3720 holds we are clear. Same information I gave last week.
Updated SP 500 Weekly Chart: 3884 resistance to uptrend key for Bulls to take out…
 Chart from Dec 27th Report repeated for reference: This was my projection back in late Oct 2020
---
Limited to roughly 200 or so members max, allowing a few extra in 
Consider joining for powerful upside potential in a portfolio of 7-12 names that is dynamic and moving.      
 Email me for a 25% coupon at dave@themarketanalysts.com to try it out.
Read up at Tippingpointstocks.com 
---
In addition to being a member of various services,  you can follow my comments during the week: 
Twitter @stockreversals
Stocktwits @stockreversals for daily commentary and or in my subscription services to stay up to speed daily. 
Follow me on  Linked In as well where I provide periodic updates to professionals
---

 Ideas with a combination of strong fundamentals and attractive behavioral pattern charts combined  
Rough week again last week especially for Biotech and Tech related names, small caps in those sectors etc… but a good rebound Friday, updated ideas list below:
HZO- 8 weeks tight base near highs, Operates 77 retail stores in 21 states selling new and used
recreational boats, pleasure and fishing boats
INMD- 5 weeks tight base near highs.  Israeli seller of radio frequency devices used in minimally &
non-invasive cosmetic procedure/women's health.
QFIN- Pulling back towards 10 week EMA line, a good buy at 20-21 as I said last week, it pulled back to 20 at one point. Chinese company's data-driven tech platform helps financial institutions target products to consumers
TPX- 4 week ascending base breakout. Makes temperature sensitive visco-elastic pressure foam mattresses, pillows, and comfort/lumbar cushions
DT- Nice pullback 4 week corrective base pulling back towards 10 week EMA line. Develops software intelligence platform to allow customers to modernize and automate IT operations. Tested 10 week EMA this past week.
JCOM- 4 week ascending base at highs. Provides Internet-based fax, voicemail, email and call handling
services worldwide.
PLT- 5 week corrective base towards 10 week EMA line, headphones/headsets for tele workers
PII- 7 week flat base breakout to highs. Manufactures all-terrain recreational/utility vehicles, snowmobiles,
replacement parts/related accessories.
MRVI- 6 week post IPO base, pulling back towards 10 week EMA line. Provides products to develop drug therapies, diagnostics, novel vaccines, and supports research on diseases.
PET- 5 week base near highs. Producer and distributor of pet products, lawn and garden supplies in
the United States.
MU- 4 week base near highs . Makes DRAM, NAND and NOR Flash memory, and image sensors used in
computers, servers and consumer electronics 
HOME- 8 weeks tight near the highs, pullback this past week. Operates 212 home decor stores across 39 states , averaging about 105,000 sq.ft per store.
Read up on my various offerings to take advantage of Bull and Bear cycles in the markets below
---

We offer 4 different subscription services for our Members, helping you cover the gamut of SP 500 futures trading with tax favorable treatment, Long Term Growth Stocks, Swing Trading, and Auto-Trade execution service for SP 500 futures trading.
Read up at TheMarketAnalysts.com for more details  Track Records available for all services!
---
 The3xETFtrader.com–  Swing trading Bull or Bear 3x ETF securities only. Hosted on Stocktwits.com for just $40 per month.  A great way to trade bull and bear reversals using my behavioral pattern analysis with a twist! Launched in late September 2019 and already establishing a strong track record of profitable trades!
StockReversalsPremium.com–   Stock Swing Trading with SMS text, Email, and Post on each alert, morning pre market reports daily on the SP 500 forecasts, position updates, and strategy notes. 70% success rate in 7 years of advisory services!  Track Record of 2019, 2020, and 2021 YTD Trades  
Tippingpointstocks.com– Growth Stocks with 50-200% upside with our proprietary research! ATOM up over 300%!, INMB up 172%, just a few of the recent big winners!  Fresh ideas every month. 
E-Mini Future Trading Service   ESALERTS.COM $50 a month on stocktwits
SP 500 Futures Trading Advisory service.  Hosted on Stocktwits.com… Great morning SP 500 Futures trading guidance and alerts! We keep you on the right side of the market direction and trades.  Tax Favorable treatment, simple reporting to IRS, eligible for IRA and Regular Accounts both!  
This service focuses on the SP 500 using  my Wave based market behavioral models and then translates that to Futures Trading advice and alerts. Short term and long term views…morning updates, trades and more.
---
Contact Dave with any questions (Dave@themarketanalysts.com)