14 Mar

Weekly State of the Markets and Swing Trading Ideas Report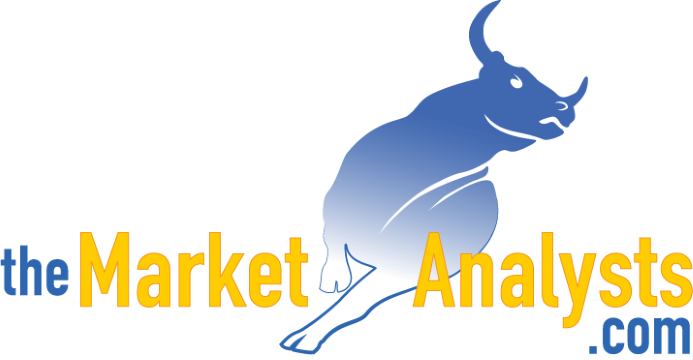 SWING TRADING OF 3X ETF'S , STOCKS,  E MINI SP 500 FUTURES,  AND MOMENTUM GROWTH STOCK RESEARCH SERVICES VIA SUBSCRIPTION
StockReversals.com Members get an exclusive 25% coupon offer to join our SRP Swing Trade or Momentum Growth stock TPS  subscription services. 
---
Read up on all 4 Subscription Options at
TheMarketAnalysts.Com or bottom of this Report
---
SWING TRADING OF 3X ETF'S , STOCKS,  E MINI SP 500 FUTURES,  AND GROWTH STOCK RESEARCH SERVICES VIA SUBSCRIPTION
---
Weekly  Stock Market and Trading Strategies Report Week of March 15th 2021
---
 "I've mentioned it before, but it's worth mentioning again. I've been a subscriber in three of Dave's services – SRP, TPS and 3xETF for about a year now. Because I feel so highly in regards to Dave's services and the performance I've experienced; my daughter, my brother and another friend have become subscribers to at least one of his services. I'm working on a couple other people as well😉 Dave thanks so much for all you do!" – 1/7/21- @JTD26 on Stocktwits
---
Notes on indicators and charts:
SP 500 hits new highs after holding key 3721 area two weeks ago
LABU rockets higher for 3x ETF service members, we bank 14-20% in a few days last week
TPS service coming out with two new picks/research reports in the Electric Charging/EV Gig Economy sectors each of which could be 5x returns in 12 months potentially
Put buying still amongst highest levels in last two years, indicating still room for upside ahead?
CNN Fear Greed index at 59, which is low end Greed, still room for upside in sentiment (See Graph)
BULLS vs Bears in Advisor Surveys have corrected from 68% to 50%, Shorts covering (See Graph)
---
Recent results:
Stock ,ETF , and SP 500 Futures Swing Trading plus Growth Stock Investing options for members
Read up at TheMarketAnalysts.com for all Advisory Subscription Services and Track Records
It's best to belong to three or four of my subscription offerings at the same time to have the most opportunities across all market conditions with multiple shots on goal! Asset allocation as a Trader is key for long term success in all environments– Dave
Another great week across the 4 services for members:
Issued new swing trade alerts, took some gains on HOME on 1/2 of trade
3x ETF service banked 14-20% gains on LABU, long SOXL and LIT doubled up at lows
TPS about to issue new reports for members on 5x potential EV/Charging/Gig related plays
ES Futures  room got bullish earlier in week
---
General Market Summary:  Updated Banister Market and Elliott Wave Views on SP 500
 SP 500  and General Market Commentary 
 From 3/8 Report Last week:
"Now we have to see if that 3720 area holds because if not, look for 3550 area in March before this correction winds down, but if 3720 holds we are clear." "3884 resistance to uptrend key for Bulls to take out…"
So far so good as the SP 500 held that 3720 ground from a week prior easily and hit uptrend highs. We also closed over 3884.  The risk was a break of 3720 would lead to the next level of Elliott Wave support near 3550's.  For now we are fine but lets cross our fingers the worst of the lows are behind us and if we can get through the March window we should see clear skies in April and May if I'm right.  We did end up with a nice trade on LABU in the 3x ETF service as I noted here last week, closed it out early for 14-20% gains, but I like to take profits when they are clear and with some tailwinds.
Some of the best 5-10 year areas to invest for wealth building (Tippingpointstocks.com) are in the Electric Vehicle area which is actually very broad. An industry unto itself with multiple octopus arms going in various directions, all high growth.  We will be adding two new positions soon at Tipping Point in this area of the market.  Some include Lithium which we already have a position in, Battery Charging, Power Delivery, Remote Power generation, Ride Sharing, Electric Buses, Electric Cars and the list goes on and on.  Stay tuned if you are a TPS member.
My services encompass income producing swing trading via individual stocks and or 3x ETF's.  Also, wealth building where we look for 50-200% plus gains on every position I cover at TPS service, currently 10 with 2 more new additions on the way.  Track records in all these services have been phenomenal and I hope you will subscribe to all 3.  We have had 8 stocks double or more since last May in the TPS service.
The next levels for the SP 500 are 3996, and then 4175 area if we can stay above 3940 for a few days or so, lets continue to watch 3720's area as lower end key support.  
 Updated SP 500 Weekly Chart: 3996, then  4175 next upside resistance zones
CNN Fear/Greed Gauge: Greed level not that high… room for upside
 Bulls vs Bears in Advisor surveys correcting nicely, along with shorts covering bets… bottoming signals for market
Chart from Dec 27th Report repeated for reference: This was my projection back in late Oct 2020
---
Tipping Point Stocks- Wealth building looking for multi-baggers before the crowd comes in, 8 stocks have more than doubled since June 2020, 2 new positions coming out in March 2021 with 4-5x plus potential if I'm right.
Consider joining for powerful upside potential in a portfolio of 8-12 names that is dynamic and moving.      
 Read up at Tippingpointstocks.com 
---
In addition to being a member of various services,  you can follow my comments during the week: 
Twitter @stockreversals
Stocktwits @stockreversals for daily commentary and or in my subscription services to stay up to speed daily. 
Follow me on  Linked In as well where I provide periodic updates to professionals
---

Ideas with a combination of strong fundamentals and attractive behavioral pattern charts combined  
Several winners of the list last week as the markets rebounded.  HZO up 24% had been on our list for a few weeks. QFIN up 41%! INMD up 8% and plenty more.  The list below is updated and breakout plays removed.
CCS- 6 week base near highs Builds single-family detached and attached homes in metropolitan
markets in Colorado, Texas, Georgia/Nevada
WSM- 8 weeks tight base near highs. Operates 614 home furnishings and accessories stores in 43 states,
D.C., Puerto Rico, Canada, Australia/U.K.
SCCO- 10 week tight flat base near highs. Engaged in the mining of copper and operates mining, smelting and
refining facilities in Peru and Mexico.
MDC- 6 week base near highs. Builds single-family detached homes for fi rst-time and fi rst-time
move-up home buyers.
DT- 6 week corrective base pulling back towards 10 week EMA line. Develops software intelligence platform to allow customers to modernize and automate IT operations.  
 PCSA- 4 weeks tight base near Post IPO highs. Biotech going after orphan drugs with unmet medical needs with a strong team of FDA experts and with a track  record of 30 plus drugs approved through FDA in careers.
PLT- 6 week corrective base towards 10 week EMA line, headphones/headsets for tele workers
 GOOGL- 6 week flat base near highs for Alphabet (Google). Provides online search, internet content services, and web-based advertising. Investing in self driving tech.
 CSOD- 4 week base near highs. Develops human capital management software used for workforce
training, communication/performance management.
ICHR- 5 week base near highs. Designs and manufactures critical fl uid delivery subsystems for
semiconductor capital equipment.
AZEK- 5 week base near highs. Designs and manufacturers low-maintenance residential and commercial building products.
MRVI- 6 week post IPO base, pulling back towards 10 week EMA line. Provides products to develop drug therapies, diagnostics, novel vaccines, and supports research on diseases.
HMPT- 7 week Post IPO Base. Provides residential mortgages for existing servicing customers who
are seeking new financing options. 
Read up on my various offerings to take advantage of Bull and Bear cycles in the markets below
---

We offer 4 different subscription services for our Members, helping you cover the gamut of SP 500 futures trading with tax favorable treatment, Long Term Growth Stocks, Swing Trading, and Auto-Trade execution service for SP 500 futures trading.
Read up at TheMarketAnalysts.com for more details  Track Records available for all services!
---
 The3xETFtrader.com–  Swing trading Bull or Bear 3x ETF securities only. Hosted on Stocktwits.com for just $40 per month.  A great way to trade bull and bear reversals using my behavioral pattern analysis with a twist! Launched in late September 2019 and already establishing a strong track record of profitable trades!
StockReversalsPremium.com–   Stock Swing Trading with SMS text, Email, and Post on each alert, morning pre market reports daily on the SP 500 forecasts, position updates, and strategy notes. 70% success rate in 7 years of advisory services!  Track Record of 2019, 2020, and 2021 YTD Trades  
Tippingpointstocks.com– Growth Stocks with 50-200% upside with our proprietary research! 8 stocks doubled or more since June 2020!  Fresh ideas and research every month. 
E-Mini Future Trading Service   ESALERTS.COM $50 a month on stocktwits
SP 500 Futures Trading Advisory service.  Hosted on Stocktwits.com… Great morning SP 500 Futures trading guidance and alerts! We keep you on the right side of the market direction and trades.  Tax Favorable treatment, simple reporting to IRS, eligible for IRA and Regular Accounts both!  
This service focuses on the SP 500 using  my Wave based market behavioral models and then translates that to Futures Trading advice and alerts. Short term and long term views…morning updates, trades and more.
---
Contact Dave with any questions (Dave@themarketanalysts.com)