28 Mar

Weekly State of the Markets and Swing Trading Ideas Report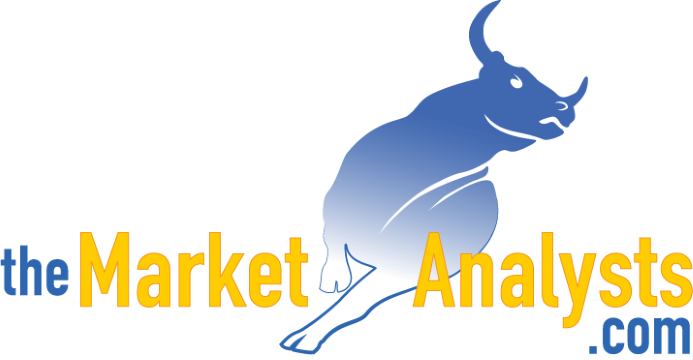 SWING TRADING OF 3X ETF'S , STOCKS,  E MINI SP 500 FUTURES,  AND MOMENTUM GROWTH STOCK RESEARCH SERVICES VIA SUBSCRIPTION
StockReversals.com Members get an exclusive 25% coupon offer to join our SRP Swing Trade or Momentum Growth stock TPS  subscription services. 
---
Read up on all 4 Subscription Options at
TheMarketAnalysts.Com or bottom of this Report
---
SWING TRADING OF 3X ETF'S , STOCKS,  E MINI SP 500 FUTURES,  AND GROWTH STOCK RESEARCH SERVICES VIA SUBSCRIPTION
---
Weekly  Stock Market and Trading Strategies Report Week of March 29th 2021
---
 "I've mentioned it before, but it's worth mentioning again. I've been a subscriber in three of Dave's services – SRP, TPS and 3xETF for about a year now. Because I feel so highly in regards to Dave's services and the performance I've experienced; my daughter, my brother and another friend have become subscribers to at least one of his services. I'm working on a couple other people as well😉 Dave thanks so much for all you do!" – 1/7/21- @JTD26 on Stocktwits
---
Notes on indicators and charts:
Biotech vs SP 500 Chart today shows last 90 days of SP 500 taking over

Different industries taking the lead in YTD Results vs Tech/Biotech etc , prior leaders
Chip Equipment stocks starting a breakout?
CNN Fear/Greed gauge back to neutral
SP 500 hits all time closing highs (Chart)
IWM ETF (Small Caps) hit hard, trying to double bottom (Chart)
---
Recent results:  8% gains in ICHR taken at SRP, LABU Under water, Futures called for dip and rip, and Tipping Point Stocks is out with new EV related long term research early this coming week.
Stock ,ETF , and SP 500 Futures Swing Trading plus Growth Stock Investing options for members
Read up at TheMarketAnalysts.com for all Advisory Subscription Services and Track Records
It's best to belong to three or four of my subscription offerings at the same time to have the most opportunities across all market conditions with multiple shots on goal! Asset allocation as a Trader is key for long term success in all environments– Dave 
---
General Market Summary:  Updated Banister Market and Elliott Wave Views on SP 500
 SP 500  and General Market Commentary 
Interesting window over the last 5-7 weeks as Tech, Biotech in general fell out of favor and leaders have emerged of late in the more boring sectors.  These include Energy, Construction, Chemicals, Materials etc.  Areas that are not sexy but have been leaders YTD.  Leading Sector ETF's YTD are Marijuana, Oil and Gas, Banking, Energy, Retail. To wit, take a look at my freshly updated Swing Trade ideast list this weekend and the last few and the types of names are changing reflecting current market conditions.  Consumer Packaging, Wood Grain Products, All-Terrain Vehicles, Home Builders etc. 
That said, we may see a  rebound in Biotech and Tech in April onward due to the strong corrections that may be completing with double bottoms this past week possible.  Also of note the Chip Equipment stocks rallied up late in the week including ICHR which SRP Swing members were long in a rough week.  Tech industries and those related are suffering from semiconductor chip shortages, so it would be sense that Chip Equipment companies would surge first as their demand is rising faster than the chip's themselves.
Anyways, its been a rough recent hoe for Small Cap Tech and Biotech and although the SP 500 is looking strong with various industries represented, it has taken over QQQ ETF (NAS 100) in relative performance of late but has disguised a material amount of damage underneath in the areas I tend to focus on, making lots of headwinds. These may soon go away though as we rebound in these areas if I'm right.
The end of the March quarter is winding down, we saw a nice rebound late in the week after perhaps artificial selling pushed many stocks to multi week lows coming into Thursday trading last week.  There are some  values now appearing as sentiment has corrected from Mid February uber highs. Once these Negative Astro cycles lighten up starting roughly around April 6th we could see some new tailwinds soon.
  My subscription services encompass income producing swing trading via individual stocks and or 3x ETF's.  Also, wealth building where we look for 50-200% plus gains on every position I cover at TPS (Tippingpointstocks.com)  service, currently 10 with 2 more new additions on the way. One issued two weeks ago could be a 10x plus returner in 9-21 months if I'm right, and a 2nd is being  released as soon as Monday this week that I expect is anywhere from a 4x to 14x returner in 9-21 months.   Track records in all these services have been phenomenal and I hope you will subscribe to all 3.  We have had 8 stocks double or more since last May in the TPS service.
 SP 500 weekly: Closes at all time closing highs, setting up 4175 next in April/May likely
IWM ETF: Small Caps have rough go of late, possible double bottom
SP 500 vs Biotech last 3 months- SP 500 takes lead, Biotech crushed (Former leader)
---
Tipping Point Stocks- Wealth building looking for multi-baggers before the crowd comes in, 8 stocks have more than doubled since June 2020, 2 new positions coming out in March 2021 with 4-5x plus potential if I'm right.
Consider joining for powerful upside potential in a portfolio of 8-12 names that is dynamic and moving.      
 Read up at Tippingpointstocks.com 
---
In addition to being a member of various services,  you can follow my comments during the week: 
Twitter @stockreversals
Stocktwits @stockreversals for daily commentary and or in my subscription services to stay up to speed daily. 
Follow me on  Linked In as well where I provide periodic updates to professionals
---

 Ideas with a combination of strong fundamentals and attractive behavioral pattern charts combined  
BBY- 8 month overall base for Best Buy. Operates/leases 1,231 consumer electronic stores in U.S. with plans
to open limited number in 2019-20. Near breakout as consumers return to shopping in stores
LEN- 4 week bullish ascending base and breakout. Builds single-family attached and detached homes in 19 states and develops/sells residential land.
MU- 7 week overall base testing 10 week EMA line. Makes DRAM, NAND and NOR Flash memory, and image sensors used in computers, servers and consumer electronics
ALLY- 3 weeks tight base near highs. Provider of automotive financing products for customers in the
United States.
CCS- 8 week base near highs Builds single-family detached and attached homes in metropolitan
markets in Colorado, Texas, Georgia/Nevada
LPX- 3 week ascending base nears highs. Manufactures OSB, siding and engineered wood products for home
construction, repair and remodeling.
KMX- 3 week Bullish Flag pullback testing 10 week EMA line. CarMax online and in person car stores
MDC- 8 week base near highs. Builds single-family detached homes for fi rst-time and fi rst-time
move-up home buyers.
TPX- 4 week base near highs. Makes temperature sensitive visco-elastic pressure foam mattresses, pillows, and comfort/lumbar cushions
PII- 3 weeks tight base near highs after recent breakout. Manufactures all-terrain recreational/utility vehicles, snowmobiles, replacement parts/related accessories.
PLT- 8 week corrective base towards 10 week EMA line, headphones/headsets for tele workers
 BERY- 8 Week overall base breakout, makes plastic consumer packaging & engineered materials for the food, beverage and healthcare industries.
BCC- 3 weeks tight base near highs. Manufactures and distributes wood products and building materials for
residential/commercial construction.
INMD- 8 week base, maybe starts new uptrend after recent pullback. Israeli seller of radio frequency devices used in minimally & non-invasive cosmetic procedure/women's health.  
Read up at TheMarketAnalysts.com for more details  Track Records available for all services!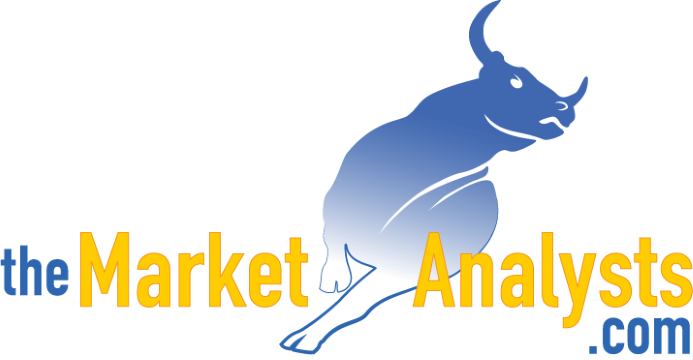 ---
 The3xETFtrader.com–  Swing trading Bull or Bear 3x ETF securities only. Hosted on Stocktwits.com for just $40 per month.  A great way to trade bull and bear reversals using my behavioral pattern analysis with a twist! Launched in late September 2019 and already establishing a strong track record of profitable trades!
StockReversalsPremium.com–   Stock Swing Trading with SMS text, Email, and Post on each alert, morning pre market reports daily on the SP 500 forecasts, position updates, and strategy notes. 70% success rate in 7 years of advisory services!  Track Record of 2019, 2020, and 2021 YTD Trades  
Tippingpointstocks.com– Growth Stocks with 50-200% upside with our proprietary research! 8 stocks doubled or more since June 2020!  Fresh ideas and research every month. 
E-Mini Future Trading Service   ESALERTS.COM $50 a month on stocktwits
SP 500 Futures Trading Advisory service.  Hosted on Stocktwits.com… Great morning SP 500 Futures trading guidance and alerts! We keep you on the right side of the market direction and trades.  Tax Favorable treatment, simple reporting to IRS, eligible for IRA and Regular Accounts both!  
This service focuses on the SP 500 using  my Wave based market behavioral models and then translates that to Futures Trading advice and alerts. Short term and long term views…morning updates, trades and more.
---
Contact Dave with any questions (Dave@themarketanalysts.com)