11 Apr

Weekly State of the Markets and Swing Trading Ideas Report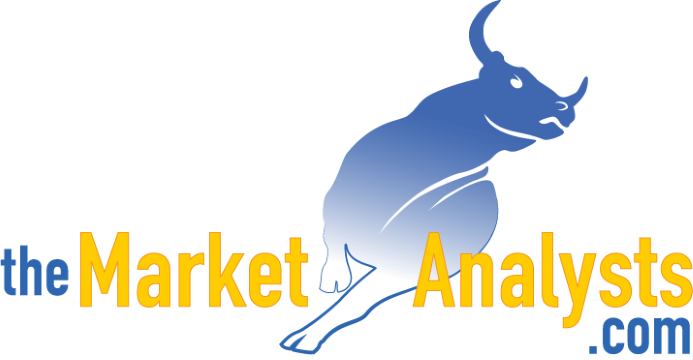 SWING TRADING OF 3X ETF'S , STOCKS,  E MINI SP 500 FUTURES,  AND MOMENTUM GROWTH STOCK RESEARCH SERVICES VIA SUBSCRIPTION
StockReversals.com Members get an exclusive 25% coupon offer to join our SRP Swing Trade or Momentum Growth stock TPS  subscription services. 
---
Read up on all 4 Subscription Options at
TheMarketAnalysts.Com or bottom of this Report
---
SWING TRADING OF 3X ETF'S , STOCKS,  E MINI SP 500 FUTURES,  AND GROWTH STOCK RESEARCH SERVICES VIA SUBSCRIPTION
---
Weekly  Stock Market and Trading Strategies Report Week of  April 12th 2021
---
 "I've mentioned it before, but it's worth mentioning again. I've been a subscriber in three of Dave's services – SRP, TPS and 3xETF for about a year now. Because I feel so highly in regards to Dave's services and the performance I've experienced; my daughter, my brother and another friend have become subscribers to at least one of his services. I'm working on a couple other people as well😉 Dave thanks so much for all you do!" – 1/7/21- @JTD26 on Stocktwits
---
Notes on indicators and charts:
BIOTECH under pressure (Chart)
IWM ETF (Small Caps) in 9 week consolidation
Large caps SP 500 hitting highs as projected , 4175 remains target, 5200 long term possible (Chart)
Nice gains at SRP swing service in INMD taken along with new alerts out this past week
TSP position GBOX hits post IPO highs this past week on an increase in projected processing volumes
3x ETF service long FAS (Financial) and SOXL (Chip Stocks)
---
Recent results:  SOXL 25% partial gains taken in 3x ETF service, INMD gains taken over 9% at SRP plus new alerts, FAS initiated at 3x ETF service, Futures service has been on fire with projections. TPS saw all time highs in GBOX and are advising to add to a few Charging/EV related plays.
Stock ,ETF , and SP 500 Futures Swing Trading plus Growth Stock Investing options for members
Read up at TheMarketAnalysts.com for all Advisory Subscription Services and Track Records
It's best to belong to three or four of my subscription offerings at the same time to have the most opportunities across all market conditions with multiple shots on goal! Asset allocation as a Trader is key for long term success in all environments– Dave 
---
General Market Summary:  Updated Banister Market and Elliott Wave Views on SP 500
 SP 500  and General Market Commentary 
 Last weekend I did not publish a Weekly report due to Easter holiday.  However, two weekends ago I mentioned 4175 as likely next interim high target for the SP 500.  We are approaching that already as the Astro cycles cleared up and are paving the markets to move higher, with Tech, especially large cap tech making a comeback. We positioned into some tech related names at SRP in the swing trade service and that is working out. Over at our TPS growth stock service GBOX broke out of an IPO base and rallied as high as 20.60 before pulling back late in the week. Our 9th doubler or more since June 2020 in that service.  Payment processing, Blockchain, Gig Economy, Electric Vehicle Charging, Chip Equipment plays, etc are a focus both for Swing Trading and Long Term ideas. 
Look for 4175 to be initial SP 500 resistance with a longer  term outlook as high as 5200 this year possible, but one week at a time.  Frontline well known blue chip large cap tech should continue to do well as we come out of the worst of the Pandemic stages.  Micro-Caps may resurge again so Im getting involved with a few of those in the TPS service in the fast growing sectors as well of late.   
 SP 500 weekly: Closes at all time closing highs, setting up 4175 next (Same as two weeks ago note)
XBI- BIOTECH under pressure
IWM ETF: Small Caps in 9 week consolidation
---
Tipping Point Stocks- Wealth building looking for multi-baggers before the crowd comes in, 8 stocks have more than doubled since June 2020, 2 new positions out recently with 4-5x plus potential if I'm right.
Consider joining for powerful upside potential in a portfolio of 8-12 names that is dynamic and moving.      
 Read up at Tippingpointstocks.com 
---
In addition to being a member of various services,  you can follow my comments during the week: 
Twitter @stockreversals
Stocktwits @stockreversals for daily commentary and or in my subscription services to stay up to speed daily. 
Follow me on  Linked In as well where I provide periodic updates to professionals
---

 Ideas with a combination of strong fundamentals and attractive behavioral pattern charts combined  
APPS- 10 week base testing 10 week EMA Line and near 52 week highs. Develops mobile software that enables mobile content distribution and transactions (Current SRP position)
QFIN- 10 week overall base, sloppy and volatile but could be a mover in time. Chinese company's data-driven tech platform helps financial institutions target products to consumers.
ATKR- 5 week tight base near highs. Manufactures electrical and mechanical products for the nonresidential construction and industrial markets.
CCS- 9 week base near highs Builds single-family detached and attached homes in metropolitan
markets in Colorado, Texas, Georgia/Nevada
PINS- 10 week overall base, trying to break back towards highs.  Provides a visual discovery platform that helps users to discover ideas for various projects and interests
JEF- 9 week overall base, but holding 10 week EMA line. Engaged in investment banking, capital markets, asset management and direct investing business.
CLF- 13 week base, breaking out. A play on the Infrastructure spending. Producer of flat-rolled steel and supplier of iron ore pellets in North America.
MDC- 5 week base near highs. Builds single-family detached homes for fi rst-time and fi rst-time
move-up home buyers.
GRBK- 5.5 month base, nearing breakout. Owns, develops and sells land and builds single-family homes in
Dallas and Atlanta markets, TX/Atlanta, GA (SRP Open Position)
TPX- 5 week base near highs. Makes temperature sensitive visco-elastic pressure foam mattresses, pillows, and comfort/lumbar cushions
HZNP- 9 week base near highs. Ireland based company develops therapeutics for the treatment of
rare and rheumatic diseases.
DT- 9 week overall base testing 10 week EMA not far off highs. Develops software intelligence platform to allow customers to modernize and automate IT operations
CRCT- 3 week recent IPO, trending sideways to up. Provides connected machines, design apps, accessories and materials to built do-it-yourself goods.
SLQT- 8 week base near highs. Brokers insurance products and offers senior health, life and auto and
home insurance policies. 
YETI- 17 week flat base near highs. Designs, manufactures and marketing innovative and outstanding
outdoor products.
Read up at TheMarketAnalysts.com for more details  Track Records available for all services!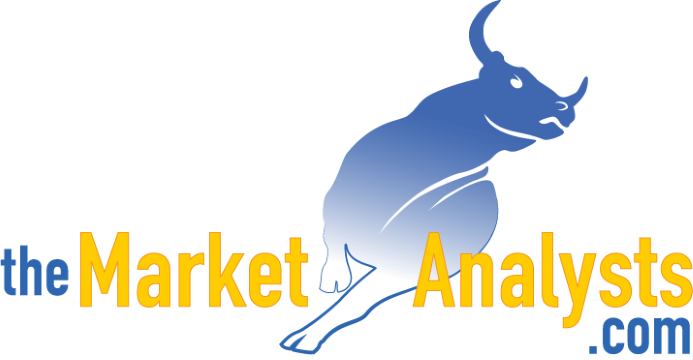 ---
 The3xETFtrader.com–  Swing trading Bull or Bear 3x ETF securities only. Hosted on Stocktwits.com for just $40 per month.  A great way to trade bull and bear reversals using my behavioral pattern analysis with a twist! Launched in late September 2019 and already establishing a strong track record of profitable trades!
StockReversalsPremium.com–   Stock Swing Trading with SMS text, Email, and Post on each alert, morning pre market reports daily on the SP 500 forecasts, position updates, and strategy notes. 70% success rate in 7 years of advisory services!  Track Record of 2019, 2020, and 2021 YTD Trades  
Tippingpointstocks.com– Growth Stocks with 50-200% upside with our proprietary research! 9 stocks have doubled or more since June 2020!  Fresh ideas and research every month. 
E-Mini Future Trading Service   ESALERTS.COM $50 a month on stocktwits
SP 500 Futures Trading Advisory service.  Hosted on Stocktwits.com… Great morning SP 500 Futures trading guidance and alerts! We keep you on the right side of the market direction and trades.  Tax Favorable treatment, simple reporting to IRS, eligible for IRA and Regular Accounts both!  
This service focuses on the SP 500 using  my Wave based market behavioral models and then translates that to Futures Trading advice and alerts. Short term and long term views…morning updates, trades and more.
---
Contact Dave with any questions (Dave@themarketanalysts.com)