06 Dec

Weekly State of the Markets and Swing Trading Ideas Report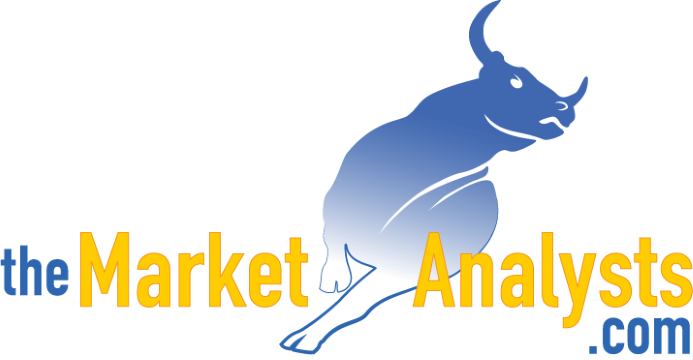 SWING TRADING OF 3X ETF'S , STOCKS,  E MINI SP 500 FUTURES,  AND MOMENTUM GROWTH STOCK RESEARCH SERVICES VIA SUBSCRIPTION
StockReversals.com Members get an exclusive 25% coupon offer to join our SRP Swing Trade or Momentum Growth stock TPS  subscription services. 
---
Read up on all 5 Subscription Options at
TheMarketAnalysts.Com or bottom of this Report
---
SWING TRADING OF 3X ETF'S , STOCKS,  E MINI SP 500 FUTURES,  AND GROWTH STOCK RESEARCH SERVICES VIA SUBSCRIPTION
---
Weekly  Stock Market and Trading Strategies Report Week of  December 7th
" I haven't sent you an email for a long time and now I grab the opportunity to thank you once again for extraordinary services you are offering, I really couldn't ask for more! You are doing a fantastic job and there are no words for your professionalism, consistency and accuracy, not to mention how easy you make trading seem…we all know how difficult it is actually! Btw I have been a member of your 3xETF service for almost six months and I am really happy with that too… I don't want to be without your service , not even for one day… Again thanks a million and my best wishes to you and your family!"

–  Bill L.  SRP/3x ETF member  10/30/2020

Notes:  EARLY SIGNS OF A TOP ARE BUILDING!
65% Bulls only 17% Bears in Investment Advisor Surveys (High Greed Reading)
81% of Nasdaq Stocks now above their 50 day moving averages, relatively high reading (Early warning of top)
NASDAQ New highs minus New Lows at highest reading in 5 years at 697 (Early sign of top)
CNN Greed Index at 89, highest reading in a long time (Early sign of top)
Some scientists at very high levels concerned that vaccines are not full safety tested or results skewed
Smart Money Bullishness at lowest readings in years (under 13% bulls) Dumb Money Bulls at highest in years (Topping signal)
Major Wave 5 low end target of 3740 is approaching on SP 500, my high end is 3996
SRP and 3x ETF Members enjoying massive profits of late, some stocks spiking same day or 1-2 days later
Early signs of blow off top are here, but watch 3740 for resistance, then possibly 3800-4000 comes later
---
Recent results:
Stock ,ETF , and SP 500 Futures Swing Trading plus Growth Stock Investing options for members
Read up at TheMarketAnalysts.com for all Advisory Subscription Services and Track Records
It's best to belong to three or four of my subscription offerings at the same time to have the most opportunities across all market conditions with multiple shots on goal! Asset allocation as a Trader is key for long term success in all environments– Dave
Another great week across the 4 services for members:
Stocks-  Big gains in TRIT, INO, APPS taken in whole or partially
3x ETF-  LABU gains taken, New position in Gold play issued 
ES Futures-  Guidance for 3740 on futures laid out and still moving in that direction
TPS-  Added new position on Friday we expect may double in 1st quarter 2021 (Tipping Point)
---
General Market Summary:  Updated Banister Market and Elliott Wave Views on SP 500
 SP 500  and Market Commentary 
Lots of super high sentiment readings are building which is part of my recipe when Im calling a top or getting close in terms of a current wave pattern.  We have been in Major Wave 5 with my projection of 3800 on the low end but we could head as high as 3996 (Close to 4000) before we see an intermediate correction pattern if I am right. Near term watching 3740 for resistance and we are getting very close.
If you look at my bullet points at the top of the report, you will see that multiple top warnings are starting to flash. This is the best trading market I can remember since maybe 1999 or 2003 at least for me, and in a way that signals its time to be a little more cautious or at least pay attention to a possible "blow off top" and then a good sized correction coming. I like to be ahead of the curve and start planning accordingly with my trading strategies. We will look to be even quicker taking profits over next few weeks into Christmas window and with an eye on a correction (Wave 2) likely ahead as we approach this 3740-3996 region on the SP 500.
The CNN Greed reading is at 89, this is about as high a number as I can recall seeing and likely the high for 2020.
The number of NASDAQ new highs minus new lows is at a 5 year high. Smart Money Bullish readings are down near 13% vs 82% Dumb Money Bulls… this 69 point difference is historically high and comes near tops. I could go on, but just beware of a blow off possible ahead.
Charts this week SP 500 daily with Major Wave counts
---
Consider joining for powerful upside potential in a portfolio of 7-12 names that is dynamic and moving. We closed out several for 60% plus gains lately to make room for new positions.  Adding two more between now and year end, and several in buy ranges currently. Among winners this year OTRK, VIR, TFFP, PRVB and more!
 Email me for a 25% coupon at dave@themarketanalysts.com to try it out.
Read up at Tippingpointstocks.com 
---
In addition to being a member of various services,  you can follow my comments during the week: 
Twitter @stockreversals
Stocktwits @stockreversals for commentary and or in my subscription services to stay up to speed daily. 
Follow me on  Linked In as well where I provide periodic updates to professionals
---

Each week I try to come up with some fresh ideas, repeats as well if they have not broken out yet, or I remove prior ideas if they already ran up.   
YALA rallied over 60% off last weeks list from 11 to 17 plus, APPS ripped higher, we took profits at SRP, STRO blasted higher as well. 
 Ideas:  Some repeated if still looking bullish and others newly added 
ETSY-9 week overall base near highs, testing 10 week line on pullback for ETSY
FIZZ 3 weeks tight base near highs for beverage maker on list again
APPS- Although it had a nice rip early in week, we took profits after it hit our targets. This still looks attractive on the weekly chart views though with a 5 week tight base. Develops mobile software that enables mobile content distribution and transactions
PCRX- 3 week corrective pullback pattern to test 10 week line. Develops specialty pharmaceuticals using proprietary drug delivery technology for use in hospitals
BMY- 5 week corrective base near 10 week line.  Develops pharmaceuticals for the treatment of oncology, immunoscience, cardiovascular, and fibrotic diseases.
YETI- 5 week overall base, we took some nice profits at SRP recently, but still looks attractive for YETI outdoor products etc
DDOG- 25 week flat base not far off highs. Provides SaaS-based monitoring platform for cloud applications used by
enterprises.
PINS- 6 week base near highs. We also took some nice profits at SRP on this one, but still looks attractive. Provides a visual discovery platform that helps users to discover ideas for various projects and interests
ASO- 5 week overall base correction on this recent IPO. Operates 259 stores across 16 contiguous states, primarily in the southern United States.
NGMS- Recent IPO, 3 weeks tight Post IPO Base. Provides global B2G and B2B technology and service provider to state lotteries and other lotteries operators
LASR- 5 week ascending base at highs. Designs and develop high-power semiconductor and fiber lasers for industrial, microfabrication, and other uses
FSLR- 8 week base near highs. Manufactures and sells solar modules for residential and commercial markets in the U.S., Europe and Asia
MNST- 4 weeks tight base within over all 17 week flat base for Beverage maker
SNBR- 4 weeks tight flat base near highs for Sleep Number mattress maker
DQ- 8 week flat base near highs for Chinese based photovoltaic maker (Solar) 
*MRVI- Recent IPO, 3 weeks of trading only, but in the right place at right time. Provides products to help develop drug therapies, diagnostics, novel vaccines, and supports research on diseases 
Read up on my various offerings to take advantage of Bull and Bear cycles in the markets below
---

We offer 4 different subscription services for our Members, helping you cover the gamut of SP 500 futures trading with tax favorable treatment, Long Term Growth Stocks, Swing Trading, and Auto-Trade execution service for SP 500 futures trading.
Read up at TheMarketAnalysts.com for more details  Track Records available for all services!
---
 The3xETFtrader.com–  Swing trading Bull or Bear 3x ETF securities only. Hosted on Stocktwits.com for just $40 per month.  A great way to trade bull and bear reversals using my behavioral pattern analysis with a twist! Launched in late September 2019 and already establishing a strong track record of profitable trades!
StockReversalsPremium.com–   Stock Swing Trading with SMS text, Email, and Post on each alert, morning pre market reports daily on the SP 500 forecasts, position updates, and strategy notes. 70% success rate in 7 years of advisory services!  Track Record of 2019 and 2020 Trades  
Tippingpointstocks.com– Growth Stocks with 50-200% upside with our proprietary research! OTRK, TFFP recent big winners!  Fresh ideas every month. 
E-Mini Future Trading Service   ESALERTS.COM $50 a month on stocktwits
SP 500 Futures Trading Advisory service.  Hosted on Stocktwits.com… Great morning SP 500 Futures trading guidance and alerts! We keep you on the right side of the market direction and trades.  Tax Favorable treatment, simple reporting to IRS, eligible for IRA and Regular Accounts both!  
This service focuses on the SP 500 using  my Wave based market behavioral models and then translates that to Futures Trading advice and alerts. Short term and long term views…morning updates, trades and more.
---
Contact Dave with any questions (Dave@themarketanalysts.com)