20 Dec

Weekly State of the Markets and Swing Trading Ideas Report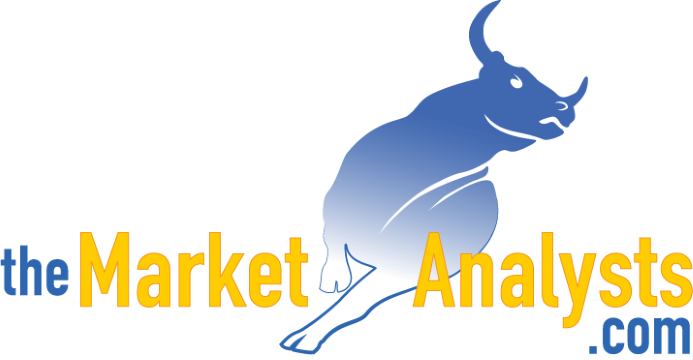 SWING TRADING OF 3X ETF'S , STOCKS,  E MINI SP 500 FUTURES,  AND MOMENTUM GROWTH STOCK RESEARCH SERVICES VIA SUBSCRIPTION
StockReversals.com Members get an exclusive 25% coupon offer to join our SRP Swing Trade or Momentum Growth stock TPS  subscription services. 
---
Read up on all 5 Subscription Options at
TheMarketAnalysts.Com or bottom of this Report
---
SWING TRADING OF 3X ETF'S , STOCKS,  E MINI SP 500 FUTURES,  AND GROWTH STOCK RESEARCH SERVICES VIA SUBSCRIPTION
---
Weekly  Stock Market and Trading Strategies Report Week of  December 21st
---
"Dear Dave, I just want to take the opportunity before I get wrapped up in Christmas week to thank you for your commentary and guidance this year, through my membership of SRP, ETFx 3 and E minis.

I find your market guidance incredibly helpful in my trading and your stock picks excellent. In fact your prediction of the market this year has been nothing short of extraordinary."

Thank you and Happy Christmas- John N.  12/17/20
---
Notes on indicators and charts:
Still seeing 3740 resistance short term on SP 500, 3996 intermediate still a target (See Chart)
NASI indicator at highest momentum reading (NASDAQ) in several years (topping, See Chart)
IWM ETF (Small Caps) in an extended 3rd wave up, see chart for targets (See Chart)
SP 500 well above the 125 day EMA line, normally tests it at some point (See Chart)
XBI ETF (Biotech) continues its epic run as called in October, see chart for targets above (See Chart)
Review of my 2020 predictions made here on 12/31/2019
---
Recent results:
Stock ,ETF , and SP 500 Futures Swing Trading plus Growth Stock Investing options for members
Read up at TheMarketAnalysts.com for all Advisory Subscription Services and Track Records
It's best to belong to three or four of my subscription offerings at the same time to have the most opportunities across all market conditions with multiple shots on goal! Asset allocation as a Trader is key for long term success in all environments– Dave
Another great week across the 4 services for members:
Stocks-  TRIT 17% gains taken 1 day prior to huge drop. Issued two new alerts
3x ETF-  NUGT 9% avg gains taken, issued new Oil based position alert
ES Futures-  Guidance for 3740 on futures laid out and still moving in that direction
TPS-  New position/research report out Tuesday, a stock that could quintuple in 12 months, most stocks are moving aggressively higher of the 9 we cover
---
General Market Summary:  Updated Banister Market and Elliott Wave Views on SP 500
 SP 500  and Market Commentary 
Continuing to move higher but SP 500 is consolidating while the Small Caps continue to take the lead along with Biotech as projected.  The key to smashing the market every year is asset allocation, disciplined profit taking, and knowing when to step on and off the gas pedal with trades or long term entries. We remain the seasonable favorable period, likely see a correction in January, early 2021 especially we we approach my higher end 3996 SP 500 target. I expect Biotech to continue to lead in 2021 but it's also a bit extended near term.  However the convergence of A.I. as it relates to drug discoveries along with cell editing/DNA advances should continue to provide investors opportunities.
---
2020 Projections revisited: 
Here is what I wrote at year end in the Weekly Report 12/31/19, got most of these right:
Inflation comes back in a big way
Bitcoin could recapture investor attention
GOLD continues to break to the upside
Commodities continue to rally
Energy stocks a strong contrarian play
Lithium stocks blast off (LTHM one of my favorites)
Micro Cap stocks lead all sectors/funds for 2020 in performance after 2019 bear cycle lows
Biotech continues to lead after correction in early 2020, M and A activity continues
China stocks catch fire for investors as risk on takes over
SP 500 does work higher for final leg of Primary 5, but muted performance relative to 2019 which came off Dec 24 2018 Bear Cycle Lows
Last December near the end of the year I did my 2020 predictions, most all came true.  I predicted Bitcoin would return to investor favor, Gold would rally, Inflation would come back, Energy stocks would rally, China would do well, Biotech would continue to outperform, small caps would do well, and lithium stocks would also be a good play. This year I will work on my projections for 2021 probably next Sunday in the weekly report.
---
CNN Greed/Fear indicator has backed off from nosebleed levels of two weeks ago but still in a Greed reading, and a few warning signals remain. That said, until we see a break of the trend we remain bullish intermediately as money chases stocks higher, interest rates are low, and the Fed is growing the money supply.  We made some good money on the NUGT 3x Bull ETF in Gold Stocks for example in the 3x ETF service this past week. Also a nice exit out of TRIT just 1 day prior to a huge sell off for 17% gains. That stock may come back but we got out following disciplined selling/profit taking rules
I have quite a few swing trade ideas this week at the bottom of this report as well.  Our Tipping Point Stocks service is doing great as we are weighted heavy in small caps and biotech, consider joining. Our most recent research reports both are in buy ranges and both are likely to double in the 1st quarter 2021.  
---
Charts this week , SP 500 Daily, Weekly, NASI indicator, IWM ETF, and XBI ETF
---
Limited to 200 members max
Consider joining for powerful upside potential in a portfolio of 7-12 names that is dynamic and moving. We closed out several for 60% plus gains lately to make room for new positions.  Adding two more between now and year end, and several in buy ranges currently. Among winners this year OTRK, TFFP, PRVB, ATOM and more!
 Email me for a 25% coupon at dave@themarketanalysts.com to try it out.
Read up at Tippingpointstocks.com 
---
In addition to being a member of various services,  you can follow my comments during the week: 
Twitter @stockreversals
Stocktwits @stockreversals for commentary and or in my subscription services to stay up to speed daily. 
Follow me on  Linked In as well where I provide periodic updates to professionals
---

Each week I try to come up with some fresh ideas, repeats as well if they have not broken out yet, or I remove prior ideas if they already ran up.    
 Ideas:  14 ideas with strong fundamentals and charts combined 
CROCS- 4 weeks tight near highs, maker of mens, womens, childrens funky footwear
AMD- Often on the list, 3 week ascending base at 52 week highs. Chip maker is a leader.
LOGI- Also on list often of late, 9 week overall base, but looks like a breakout ahead for peripherals maker
WSM- 5 weeks tight base near highs for this specialty home furnishings/cooking related goods retailer
FUTU- 6 week base not far off 52 week highs for Chinese Brokerage firm
TSM- 3 weeks tight base near highs for logic chip maker, often on the list
HOLX-  week base near highs, on the list again. Imaging systems and diagnostics maker for women's health
DT- Long flat multi month base could finally break out for software intelligence platform maker
VIPS- 4 weeks of super tight closes near highs for Chinese online discount retailer
TPX- 6 weeks tight base near highs for bedding maker
RGEN- 7 week nice consolidation near highs for bioprocessing products specialist for life science customers
INMD- Breaking out towards 52 week highs on an ascending base pattern. RF Devices for minimally invasive surgeries
STRO- On the list a few weeks back and it broke to upside Post IPO highs. Now in 3 week consolidation, could run again. Manufactures protein therapeutics for cancer and autoimmune disorders
LOVE- Lovesac near 5 month breakout, manufacturer of innovative furniture, modulars etc 
Read up on my various offerings to take advantage of Bull and Bear cycles in the markets below
---

We offer 4 different subscription services for our Members, helping you cover the gamut of SP 500 futures trading with tax favorable treatment, Long Term Growth Stocks, Swing Trading, and Auto-Trade execution service for SP 500 futures trading.
Read up at TheMarketAnalysts.com for more details  Track Records available for all services!
---
 The3xETFtrader.com–  Swing trading Bull or Bear 3x ETF securities only. Hosted on Stocktwits.com for just $40 per month.  A great way to trade bull and bear reversals using my behavioral pattern analysis with a twist! Launched in late September 2019 and already establishing a strong track record of profitable trades!
StockReversalsPremium.com–   Stock Swing Trading with SMS text, Email, and Post on each alert, morning pre market reports daily on the SP 500 forecasts, position updates, and strategy notes. 70% success rate in 7 years of advisory services!  Track Record of 2019 and 2020 Trades  
Tippingpointstocks.com– Growth Stocks with 50-200% upside with our proprietary research! OTRK, TFFP recent big winners!  Fresh ideas every month. 
E-Mini Future Trading Service   ESALERTS.COM $50 a month on stocktwits
SP 500 Futures Trading Advisory service.  Hosted on Stocktwits.com… Great morning SP 500 Futures trading guidance and alerts! We keep you on the right side of the market direction and trades.  Tax Favorable treatment, simple reporting to IRS, eligible for IRA and Regular Accounts both!  
This service focuses on the SP 500 using  my Wave based market behavioral models and then translates that to Futures Trading advice and alerts. Short term and long term views…morning updates, trades and more.
---
Contact Dave with any questions (Dave@themarketanalysts.com)