12 Jul

Weekly State of the Markets and Swing Trading Ideas Report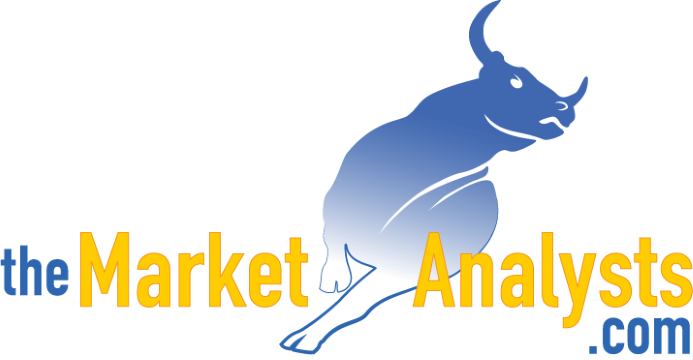 SWING TRADING OF 3X ETF'S , STOCKS,  E MINI SP 500 FUTURES,  AND MOMENTUM GROWTH STOCK RESEARCH SERVICES VIA SUBSCRIPTION
---
StockReversals.com Members get an exclusive 25% coupon offer to join our SRP Swing Trade or Momentum Growth stock TPS  subscription services. 
Read up on all 5 Subscription Options at TheMarketAnalysts.Com or bottom of this Report
---
Weekly  Stock Market and Trading Strategies Report Week of  July 12th
"Your calls are very good! Nice work! You are calm, collected and cool in this Volatile Market. I appreciate your excellent work…just evaluate, execute and leave each day behind for tomorrow's action; which is extremely difficult to do! I am learning…under your clear and simple instructions.(I have a hard time trusting when money is concerned! LOL!!)Thank you!!" 7/9/20 -@sproutup1 on Stocktwits (3x ETF service)
Notes:  
SP 500 setting up to break out it seems (See ABC Chart and notes)

Put to Call ratio back to .46, this is fairly low and contrarily a warning (.74 a week ago)

Biotech (XBI ETF) Also continues to lead and look bullish for another breakout to the upside

3x ETF service is long Semi-conductors and SP 500 at leverage

LABU closed out for 14% gains in 3x ETF service last week

CHGG 1/2 position sold for 9-10% gains Friday in SRP service

Fresh list of swing trades at bottom of report, updates on last weeks list
---
Recent results:
Stock ,ETF , and SP 500 Futures Swing Trading plus Growth Stock Investing
Read up at TheMarketAnalysts.com for all Advisory Subscription Services and Track Records
It's best to belong to three or four of my subscription offerings at the same time to have the most opportunities across all market conditions with multiple shots on goal! Asset allocation as a Trader is key for long term success in all environments– Dave
Another great week across the 4 services for members:
Stocks-  CHGG breaks out and we sell 1/2 for 9-10% gains late in week at SRP stock service

3x ETF-  LABU closed out for 14-15% gains, entered two new positions later in the week

ES Futures- Stopped out for 25 point loss after being up 40 points on a downdraft (8% Loss)

TPS-  Nice breakout playing out in TFFP a recent position, OTRK continues to climb (E Healthcare Play)
---
Swing Trading  and Momentum Stock Services: 
Stock  Swing Trading, 3x ETF Bull and Bear Swing Trading, E MINI/Micro-MINI Futures Trading, Momentum Growth Stock investing
Flagship SRP Stock Swing Trading and Market Forecast Service:  Track Record  is online, 10 years since August 2009 inception, 70% profit rate trading stocks based on fundamental and behavioral patterns both. Morning Pre Market reports, Buy and Sell alerts, follow on advice daily on all positions, SP 500 Banister Wave models daily. Monthly, Quarterly, Annual options.
3x ETF Service on Stocktwits.com :  $40 a month,  Track Record   is online. Pull more money from the market bull or bear with my Behavioral based and contrarian approach to 3x ETF trading!  80% success rate since inception! We solely trade 3x ETF Bull and Bear pairs as the market dictates. Read up at The3xetftrader.com   Use the Subscribe tab to join off your desktop on Stocktwits  
Stocktwits SP 500 Futures Service:  $50 a month,  Join the Trading Room and Follow my SP 500 guidance, Charts, and trade yourself with my alerts and guidance  Tax Favorable trading. See details here:  Stocktwits.com
Auto-Trade ES Futures service–  ESAlerts.com $149 a Month, $349 Quarterly, We auto execute Micro-MINI contracts $1,500 per contract roughly for members who are too busy to handle alerts and trading on their own.  Track Record on fire since Late April change to Micro-Mini's. 
Tipping Point Stocks–  A long term momentum growth stock service looking for 50-200% gains. Recent sample OTRK and VIR!  Join and add momo growth stock plays to your swing trading! Email me for coupon
---
General Market Summary:  Updated Banister Market and Elliott Wave Views on SP 500
 SP 500 Commentary from July 5th Report:
"So far a "Truncated" ABC pattern where the C wave has a higher low than the A wave down.  This can set up a bullish rally, but I do think we may be a little volatile for the next 10 days or so in the markets.  That said, Biotech and Tech continue to lead and we continue to focus on those areas for Swing Trading in my various services whether it be SP 3x ETF trading and or Stocks etc. 
The SP 500 chart is below, and we are looking for confirmation of an upside breakout with a close over 3155 area, and this was hit late on Friday with resistance selling."
That played out as expected as we were volatile this week but ended the week bullishly late on Friday as we closed at 3185, past my magic 3155 area.  This looks like a set up to challenge recent highs in the 3240 area and move higher as well as we move into post Mid July trading.  Still a fair amount of skeptics on this Bull Market, maybe they will get on board once we pass all time highs.
Biotech continues to look strong and consolidated gains late in the week. We hit for a nice 14% profit on LABU in the 3x ETF service earlier in the week, and we were up near 20% at one point at the highs of the week.  We also put on SOXL and SPXL trades late in the week in the same service.
SP 500 Chart:
---
 Other Sentiment Indicators and or Charts:  
  Investment Advisor's extremely bullish with few Bears: (Contrarian signal)
One of the many indicators I use to help me feel more confident in my Elliott Wave projections includes Investment Advisor surveys.  This past week moving up to 57.7% Bullish Advisors vs only 18.3% Bears.  These are extreme readings but the market in terms of Tech and Biotech continues to power forward. SP 500 has been consolidating for 6 weeks.
---
Consider joining my subscription services at TheMarketAnalysts.Com for tradeable ideas and updates daily, 3x ETF, SP 500 Futures, Stock Swing Trading and Long Term Growth stocks (CRBP one example)
If not you can follow my comments during the week: 
Twitter @stockreversals
Stocktwits @stockreversals for commentary and or in my subscription services to stay up to speed daily. 
Follow me on  Linked In as well where I provide periodic updates to professionals
---

Each week I try to come up with some fresh ideas, repeats as well if they have not broken out yet, or I remove prior ideas if they already ran up.
Last weeks big winners were CHGG (SRP Position) , NARI, CRWD, ZS, ZYXI, SSR off of the Sunday List
Repeated from Last week:   (Consolidating or did not yet break out) 
AAXN-  5th week in row on list. Law enforcement devices like Body Cams etc.  Should see orders explode going forward given the police issues around the country. Current SRP long position.
DT- 4 Week ascending base base near highs, 3rd week in a row on list. Now an SRP position as of Friday trading. Security solutions provider for enterprises
FTNT- 10 week overall base for threat management systems provider. 3rd week in row on list
SAIL- 4th week in row on list. Moved up last week, strong ascending pattern right side of base.  Identity software that assists organizations.
GO- 2 weeks tight base near highs, 12 month Post IPO right side base possible breakout soon. Discount Stores growing rapidly. 2nd week in a row on list.
6 New Ideas: 
CRL- 7 week base pattern
VRTX- 9 Week base near highs
XP- 4 week base near highs
KL- Breakout and nearing 52 week highs, Gold producer
BOX- 3 weeks tight near highs
NBIX- Returning to the list, 5 weeks tight  base near highs 
---
 The3xETFtrader.com–  Swing trading Bull or Bear 3x ETF securities only. Hosted on Stocktwits.com for just $40 per month.  A great way to trade bull and bear reversals using my behavioral pattern analysis with a twist! Launched in late September 2019 and already establishing a strong track record of profitable trades!
StockReversalsPremium.com–  Swing Trading with SMS text, Email, and Post on each alert, morning pre market reports daily on the SP 500 forecasts, position updates, and strategy notes. 70% success rate in 6 years of advisory services!  Track Record of 2019 and 2020 Trades  
Tippingpointstocks.com– Growth Stocks with 50-200% upside with our proprietary research! CRBP recent huge winner!   Fresh ideas every month. 
E-Mini Future Trading Service –SP 500 Futures Trading  Hosted on Stocktwits.com…  Incredible track record since Oct 2018 Inception.   Track record online 
ESAlerts.com- Auto Trading of Micro MINI contracts, $1,500 roughly per position size. $5 move for each 1 point SP 500 move. Trades executed on your behalf based on our Advisory automatically. For those too busy to follow alerts and trade on their own. TRACK RECORD ONLINE
Great morning SP 500 Futures trading guidance and alerts! We keep you on the right side of the market direction and trades.  Tax Favorable treatment, simple reporting to IRS, eligible for IRA and Regular Accounts both!
This service focuses on the SP 500 using  my Wave based market behavioral models and then translates that to Futures Trading advice and alerts. Short term and long term views…morning updates, trades and more.
Contact Dave with any questions (Dave@themarketanalysts.com)