03 Aug

Weekly State of the Markets and Swing Trading Ideas Report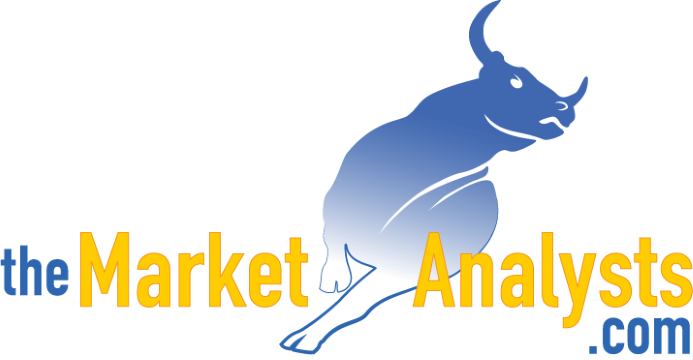 SWING TRADING OF 3X ETF'S , STOCKS,  E MINI SP 500 FUTURES,  AND MOMENTUM GROWTH STOCK RESEARCH SERVICES VIA SUBSCRIPTION
StockReversals.com Members get an exclusive 25% coupon offer to join our SRP Swing Trade or Momentum Growth stock TPS  subscription services. 
---
Read up on all 5 Subscription Options at
TheMarketAnalysts.Com or bottom of this Report
---
Notes:  
13 day base in SP 500 and Other Indexes, could see shift Monday (Chart)

SP 500 and IWM ETF updated charts- Possible double bottom last week in SP 500 

Weekly chart in 8 week base, looks poised to break out (Chart)

Multiple new Swing Trade Candidates listed
---
Recent results:
Stock ,ETF , and SP 500 Futures Swing Trading plus Growth Stock Investing
Read up at TheMarketAnalysts.com for all Advisory Subscription Services and Track Records
It's best to belong to three or four of my subscription offerings at the same time to have the most opportunities across all market conditions with multiple shots on goal! Asset allocation as a Trader is key for long term success in all environments– Dave
Another great week across the 4 services for members:
Stocks-  Took gains in TFFP on big pop 15-40%, Sold 1/2 HYRE for 12% Gains, Issued new alert Thursday

3x ETF-  Riding TNA ETF as new position in 29.50-30.50 buy ranges

ES Futures- No official trades last week due to choppiness, issued guidance multiple times

TPS-  TFFP surges near 50% from our buy report in June, Big profits in VIR and OTRK taken *60-140%*
---
General Market Summary:  Updated Banister Market and Elliott Wave Views on SP 500
 SP 500  and Market Commentary 
Last weeks note in 7/26 report:
"Bottom Line?  Expect choppiness next 3 months but my bias remains to the upside in general with a 3450 SP 500 target and possibly as high as 3800 by year end, and of course, one week at a time. Anything can transpire to throw those numbers off with Covid-19 etc…   still a stock pickers market if you will, and may be come more so next 90 days or so as opposed to a rising tide lifting all boats market. "
This weeks updated notes:
Possible double bottom in the 3200 area last week on SP 500, we are in a 13 day trading base and usually that preceeds a large move out of the range. I believe that will be to the upside, but we will find out early this week. Short term 3330 on the radar as I've been noting and 3450 intermediately with 3800 possible by year end, of course subject to change.
We started a 1/2 size long position in 3x Bull TNA mid last week and holding into Monday, stop is relatively tight in case the 13 day  breaks south.
Took some fat profits in the Tipping Point Stocks growth service of 140% on OTRK (formerly CATS) and 60% in VIR to make room for new positions and research
Have a fresh list of swing trade ideas at bottom of report. When you see a $200 stock and you think its too expensive, just pretend its a $20 stock trying to go to $25, because a $200 stock can go to $250 just as easy as a $20 stock going to $25, its all in your head.  Just a pro-tip to help you get over the price per share mental block you may have.
SP 500 updated Chart:  Weekly and Daily
   IWM ETF: Small Caps in 13 day base, could make larger move 
---
Consider joining for powerful upside potential in a portfolio of 7-12 names that is dynamic and moving. We closed out several for 60% plus gains lately to make room for new positions.
Most recent research was  TFFP at $6 several weeks ago, now up 50% on big new this past week on their Thin Film Freezing technology for the delivery of drugs/vaccines.  Email me for a 25% coupon at dave@themarketanalysts.com to try it out.
Read up at Tippingpointstocks.com 
---
Consider joining my subscription services at TheMarketAnalysts.Com for tradeable ideas and updates daily, 3x ETF, SP 500 Futures, Stock Swing Trading and Long Term Growth stocks (CRBP one example)
If not you can follow my comments during the week: 
Twitter @stockreversals
Stocktwits @stockreversals for commentary and or in my subscription services to stay up to speed daily. 
Follow me on  Linked In as well where I provide periodic updates to professionals
---

Each week I try to come up with some fresh ideas, repeats as well if they have not broken out yet, or I remove prior ideas if they already ran up. 
CHGG broke out again last week off the list, but still in buy ranges
Repeated from Last week:   (Consolidating or did not yet break out)  
SFM- 13 week base near highs- Sprout Farmers Market, play on organic foods etc. 3rd week in row on list.
CHGG- 4 week base near highs- Online education tools provider, we took final profits near 76-77 at SRP but on this pullback to 73 area still looks attractive. We entered 68-69 prior.
DT- 7 Week base base near highs, 7th week in a row on list.  Security solutions provider for enterprises, current SRP open position. Would like to see 39 hold on a closing basis. 
GO- 5 weeks tight base near highs, broke out last week then pulled back a bit. 12 month Post IPO right side base possible breakout soon. Discount Stores growing rapidly. 3rd week in a row on list.
NARI- Post IPO near highs – Recent IPO in Venous Disease area, 4th week in row on list. SRP position.
JAMF- New IPO, provides software for enterprises to remotely manage Apple Devices. 2nd week on list
DDOG- 7 week corrective base near highs, we profiled this in the 40's, now 84 but still attractive as cloud security SAAS business. Would put stop at 84 near close (*84.88 now)
New Ideas: 
TER- 5 week base for this IC chip tester covering multiple industries
NFLX- 4 week corrective pullback base to 10 week line for Netflix (First advised at $290)
FSLY- 6 week base near highs, operates Edge Cloud platforms for monitoring and securing services
SQ- 4 week base near highs for Square, the payment processor
GSX- 4 week base near highs after huge move up for Chinese education provider
AMAT- 9 week base for Chip Equipment leader
AKAM- 5 week  corrective base to 10 week line for optimizer of web content delivery etc.
MODN- 5 week base near highs for Revenue management software maker for Life Science and Tech Firms
DOYU- 5 week base near highs for live streaming games provider in China (On list few weeks back)
HUYA- 4 weeks tight base near highs for China streaming gaming provider
CRWD- 5 week base near highs for software security solutions provider 
---
Read up on my various offerings to take advantage of Bull and Bear cycles at TheMarketanalysts.com
Swing Trading  and Momentum Stock Services: 
Stock  Swing Trading, 3x ETF Bull and Bear Swing Trading, E MINI/Micro-MINI Futures Trading, Momentum Growth Stock investing
Flagship SRP Stock Swing Trading and Market Forecast Service:  Track Record  is online, 10 years since August 2009 inception, 70% profit rate trading stocks based on fundamental and behavioral patterns both. Morning Pre Market reports, Buy and Sell alerts, follow on advice daily on all positions, SP 500 Banister Wave models daily. Monthly, Quarterly, Annual options.
3x ETF Service on Stocktwits.com :  $40 a month,  Track Record   is online. Pull more money from the market bull or bear with my Behavioral based and contrarian approach to 3x ETF trading!  80% success rate since inception! We solely trade 3x ETF Bull and Bear pairs as the market dictates. Read up at The3xetftrader.com   Use the Subscribe tab to join off your desktop on Stocktwits  
Stocktwits SP 500 Futures Service:  $50 a month,  Join the Trading Room and Follow my SP 500 guidance, Charts, and trade yourself with my alerts and guidance  Tax Favorable trading. See details here:  Stocktwits.com
Auto-Trade ES Futures service–  ESAlerts.com $149 a Month, $349 Quarterly, We auto execute Micro-MINI contracts $1,500 per contract roughly for members who are too busy to handle alerts and trading on their own.  Track Record on fire since Late April change to Micro-Mini's. 
Tipping Point Stocks–  A long term momentum growth stock service looking for 50-200% gains. Recent sample OTRK hitting all time highs and up 140%!  Join and add momo growth stock plays to your swing trading! Use Coupon SAVE25 to save 25%.
---
Contact Dave with any questions (Dave@themarketanalysts.com)