23 Aug

Weekly State of the Markets and Swing Trading Ideas Report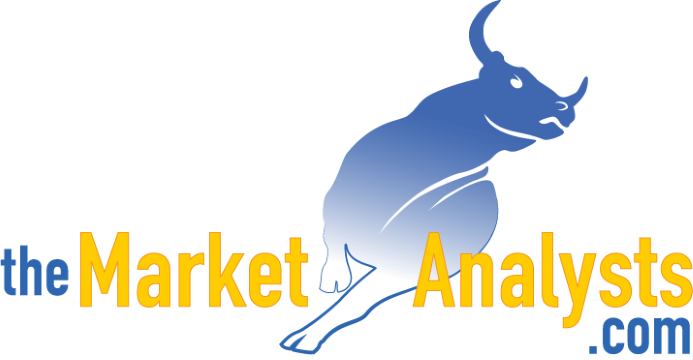 SWING TRADING OF 3X ETF'S , STOCKS,  E MINI SP 500 FUTURES,  AND MOMENTUM GROWTH STOCK RESEARCH SERVICES VIA SUBSCRIPTION
StockReversals.com Members get an exclusive 25% coupon offer to join our SRP Swing Trade or Momentum Growth stock TPS  subscription services. 
---
Read up on all 5 Subscription Options at
TheMarketAnalysts.Com or bottom of this Report
---
Weekly  Stock Market and Trading Strategies Report Week of  August 24th
"Your calls are very good! Nice work! You are calm, collected and cool in this Volatile Market. I appreciate your excellent work…just evaluate, execute and leave each day behind for tomorrow's action; which is extremely difficult to do! I am learning…under your clear and simple instructions.(I have a hard time trusting when money is concerned! LOL!!)Thank you!!" 7/9/20 -@sproutup1 on Stocktwits (3x ETF service)
Notes:  
SP 500 hitting all time highs this past week- updated chart
Biotech taking a corrective consolidation window- updated chart
Gold chart updated
Barrick Gold vs GDX ETF chart- Buffett buys Barrick Stock (GOLD)
Monster week at SRP stock trading service- CWH, RKT, RESN 1 day post alert winners
ETF service building 3x Bull in Biotech Position on pullback
TPS service continues to see big gainers about to pop again
---
Recent results:
Stock ,ETF , and SP 500 Futures Swing Trading plus Growth Stock Investing options for members
Read up at TheMarketAnalysts.com for all Advisory Subscription Services and Track Records
It's best to belong to three or four of my subscription offerings at the same time to have the most opportunities across all market conditions with multiple shots on goal! Asset allocation as a Trader is key for long term success in all environments– Dave
Another great week across the 4 services for members:
Stocks-  RKT up 18% in 2 days after alert, CWH 7% profits taken 1 day later, RESN 13% profits 1 day later

3x ETF-  Building LABU position in Biotech on corrective action

ES Futures- Washed out for 28 point loss on micro-mini trade, bullish though to 3452 target still

TPS-  Momentum Growth stocks we pick before the crowd catches on, ATOM, TFFP, CRBP and more
---
General Market Summary:  Updated Banister Market and Elliott Wave Views on SP 500
 SP 500  and Market Commentary 
SP 500 continues to work higher and ride the 13 day EMA line on the daily charts.  My projection on July 15th was for 3450 intermediately, and 5 weeks later we are getting close.  Once that is hit, we could pullback in a Wave 2 correction of the larger Wave 3 pattern up from 2950 area.  I'm seeing 3800-4000 by year end as possible, although I'm more if a price and direction analyst, not time or dates.  
The market does not seem to be pricing in a Biden victory just yet but we still have a few months to go there.
Still too many naysayers on this Bull Market.  What they have not factored in is that the drop from 3393 to 2191 was dramatic, historic, and happened in about 5 weeks.  A major crash is almost always followed by a bull cycle. This cycle is continuing higher, so instead of trying to figure out why I just follow my Elliott Wave views and trust them. These views say we could be in a Major Wave 3 up from 2900's Wave 2 lows and that would call for around 3900-4000 area before the next major pullback. See my weekly E Wave chart.
 SP 500 updated Daily and Weekly chart views:
Gold Update: 2300 intermediate target after consolidation
Negative interest rates or trend towards lower rates obviously bullish for Gold.  Pullback recently was overdue from a parabolic daily chart move up.  
Warren Buffett broke with tradition recently and invested in Barrick Gold, my chart below says he could have just bought the GDX ETF and got the same result with less risk. Either way, this is a bullish call from a guy who never liked Gold, then again he never liked Apple for many years either.
1910 support
Biotech: Normal correction after torrid runup to 121 on XBI ETF
---
Consider joining for powerful upside potential in a portfolio of 7-12 names that is dynamic and moving. We closed out several for 60% plus gains lately to make room for new positions. Among them VIR, ATOM, TFFP, OTRK naming a few big winners for members.
Most recent research was  TFFP at $6 several weeks ago, now up over 120%  on their Thin Film Freezing technology for the delivery of drugs/vaccines.  Email me for a 25% coupon at dave@themarketanalysts.com to try it out.
Read up at Tippingpointstocks.com 
---
In addition to being a member of various services,  you can follow my comments during the week: 
Twitter @stockreversals
Stocktwits @stockreversals for commentary and or in my subscription services to stay up to speed daily. 
Follow me on  Linked In as well where I provide periodic updates to professionals
---

Each week I try to come up with some fresh ideas, repeats as well if they have not broken out yet, or I remove prior ideas if they already ran up. 
New Ideas: 
CHGG-  2nd week in a row on base, now 77 and likely to work higher as we approach new school year with Covid issues. 
TER- 8 week base for this IC chip tester covering multiple industries, testing 10 week line. 2nd week in row on list.
EBS- 3 weeks tight pattern base for vaccine and therapeutics developer that specializes in biological agents/weapons
PFSI- 4 week corrective base pattern near highs for producer and servicer of mortgage loans
VIRT- 25 week flat base for securities quotation provider, near highs
APPS- 3 week ascending base at highs. Mobile software developer has been on fire
GO- On our list often of late.  Grocery Store outlet chain in 8 week post IPO base.  
TENB- 4 weeks tight pattern near highs. Cyber security solutions provider
CRWD- 12 week flat base near highs. Software company that develops security solutions 
EBAY- 7 week corrective base testing 10 week line 
DT- Trying to retake the 10 week EMA line on right side of Post IPO Base, Software intelligence platform.
Read up on my various offerings to take advantage of Bull and Bear cycles in the markets below
---
Read up on my various offerings to take advantage of Bull and Bear cycles at TheMarketanalysts.com
Swing Trading  and Momentum Stock Services: 
Stock  Swing Trading, 3x ETF Bull and Bear Swing Trading, E MINI/Micro-MINI Futures Trading, Momentum Growth Stock investing
Flagship SRP Stock Swing Trading and Market Forecast Service:  Track Record  is online, 10 years since August 2009 inception, 70% profit rate trading stocks based on fundamental and behavioral patterns both. Morning Pre Market reports, Buy and Sell alerts, follow on advice daily on all positions, SP 500 Banister Wave models daily. Monthly, Quarterly, Annual options.
3x ETF Service on Stocktwits.com :  $40 a month,  Track Record   is online. Pull more money from the market bull or bear with my Behavioral based and contrarian approach to 3x ETF trading!  80% success rate since inception! We solely trade 3x ETF Bull and Bear pairs as the market dictates. Read up at The3xetftrader.com   Use the Subscribe tab to join off your desktop on Stocktwits  
Stocktwits SP 500 Futures Service:  $50 a month,  Join the Trading Room and Follow my SP 500 guidance, Charts, and trade yourself with my alerts and guidance  Tax Favorable trading. See details here:  Stocktwits.com
Auto-Trade ES Futures service–  ESAlerts.com $149 a Month, $349 Quarterly, We auto execute Micro-MINI contracts $1,500 per contract roughly for members who are too busy to handle alerts and trading on their own.  Track Record on fire since Late April change to Micro-Mini's. 
Tipping Point Stocks–  A long term momentum growth stock service looking for 50-200% gains. Recent sample TFFP up 120% in 8 weeks!   Join and add momo growth stock plays to your swing trading! Use Coupon SAVE25 to save 25%.
---
Contact Dave with any questions (Dave@themarketanalysts.com)