17 Oct

Weekly State of the Markets and Swing Trading Ideas Report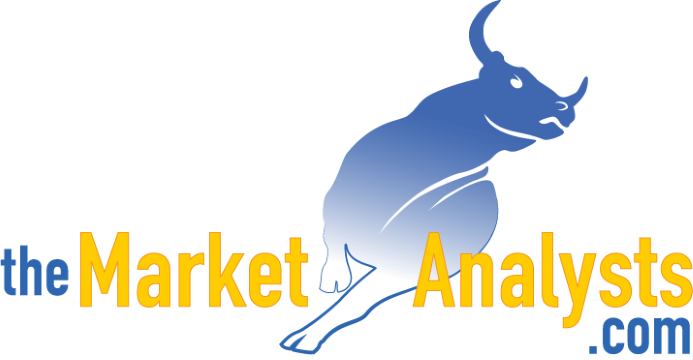 SWING TRADING OF 3X ETF'S , STOCKS,  E MINI SP 500 FUTURES,  AND MOMENTUM GROWTH STOCK RESEARCH SERVICES VIA SUBSCRIPTION
StockReversals.com Members get an exclusive 25% coupon offer to join our SRP Swing Trade or Momentum Growth stock TPS  subscription services. 
---
Read up on all 5 Subscription Options at
TheMarketAnalysts.Com or bottom of this Report
---
SWING TRADING OF 3X ETF'S , STOCKS,  E MINI SP 500 FUTURES,  AND GROWTH STOCK RESEARCH SERVICES VIA SUBSCRIPTION
---
Weekly  Stock Market and Trading Strategies Report Week of  October 19th
"Dave:  Since April 14th:  I've closed 58 trades that I've done in SRP and 3xETF; 41 positive; 11 negative; 6 even.  That's 70.7% positive; 19% negative and 10.3% even.  Anyone that doesn't believe your accuracy you can send them my numbers.  Once again, thanks for your teaching, your consistency, your patience and, overall, for what you do.  "The presence of knowledge, without the intent of sharing, is the greatest of vanities."  Now where did I first hear that quote?" 

G. Harris- 10/4/20

Notes:  
Continuing upside in Wave 5 of 3 for the SP 500 and markets towards 3700-4000 target range

Small caps leading and weekly chart shows likely breakout to 2020 highs ahead (IWM ETF)

Biotech also moving strongly as projected, we are long in 3x ETF service LABU (Chart)

Another strong week at SRP and 3x ETF services, TPS Long Term Service adding to long positions
---
Recent results:
Stock ,ETF , and SP 500 Futures Swing Trading plus Growth Stock Investing options for members
Read up at TheMarketAnalysts.com for all Advisory Subscription Services and Track Records
It's best to belong to three or four of my subscription offerings at the same time to have the most opportunities across all market conditions with multiple shots on goal! Asset allocation as a Trader is key for long term success in all environments– Dave
Another great week across the 4 services for members:
Stocks-  Took gains in LTRN for 15-20%, and INMD for 20%, issued new position alert

3x ETF-  Closed out TQQQ for 21% final gains, added LABU late in week as new position

ES Futures-  Guiding to 3592 ahead

TPS- Opportunities in some new positions, TBIO moving up this week as well
---
General Market Summary:  Updated Banister Market and Elliott Wave Views on SP 500
 SP 500  and Market Commentary 
Still looking at 3700-4000 ranges likely in 4th quarter post Election as we move to all time highs. Market remains in Wave 5 of 3 up with some likely wobbling between now and November 3rd elections. We are also in Mercury Retrograde from Oct 13 to November 3rd which can often add some communications confusion and misinterpretations, which can lead to more volatility than normal in the behavior of market participants etc.
IWM ETF continues to look bullish for a run to 2020 highs in the weeks ahead, see the chart
XBI ETF (Biotech) also looks strong, we entered LABU 3x Bull ETF late in the week in The3xetftrader.com service, which has been crushing the market since October 2019 inception.
 Charts this week updated on SP 500, XBI ETF and IWM ETF 
---
Consider joining for powerful upside potential in a portfolio of 7-12 names that is dynamic and moving. We closed out several for 60% plus gains lately to make room for new positions.  
Recent research includes  TFFP at $5.83 several weeks ago, now up over 200% at $18.30 area as of 10/11/20 on their Thin Film Freezing technology for the delivery of drugs/vaccines. Recent new position INMB is worth investing in at these levels as well.
Email me for a 25% coupon at dave@themarketanalysts.com to try it out.
Read up at Tippingpointstocks.com 
---
In addition to being a member of various services,  you can follow my comments during the week: 
Twitter @stockreversals
Stocktwits @stockreversals for commentary and or in my subscription services to stay up to speed daily. 
Follow me on  Linked In as well where I provide periodic updates to professionals
---

Each week I try to come up with some fresh ideas, repeats as well if they have not broken out yet, or I remove prior ideas if they already ran up.  
 Ideas:  Some repeated if still looking bullish and others newly added 
AMD- 12 week overall corrective base for Chip maker, just above 10 week line, looks bullish
IIPR- 10 weeks tight base near highs, Real Estate REIT mostly for Cannabis growing properties, 2nd week in row on list
SCPL- 5 week recent base with pullback after a near breakout two weeks ago.   Digital game maker/online business.

DHI- 8 week base breakout for Home Builder, but still not too late to buy 
DT- 18 week overall base for this Post IPO security play 
VIVO- 2 weeks tight base near highs, building right side of base. Diagnostic test maker.
ASO-  3 Week short term uptrend for this recent IPO play sports/rec retail chain in the South
BRP- 7 week corrective base, testing 10 week EMA line not far off highs. Brokers insurance products
IRBT- 2 weeks tight near highs, broke out of 18 week flat base… robotic household products maker
FIZZ- 8 week base, moving up right side of base and could break out.  Beverages maker
SPWH- 2 weeks tight pattern not far off 52 week highs, Outdoor Sporting good stores
MRVL- 2 weeks tight base near 52 week highs. Integrated Circuit maker for various industries.
HZNP- 5 weeks base, tested 10 week EMA line. Therapeutics for rare diseases
TENB- 5 week ascending base, pulled back last week to proper entry.  Cybersecurity.
BRP- 8 week tight base near highs. Brokers insurance products.
CRSR- Post IPO play, 4 weeks of trading so far, Makes components for Gamers/Content creators.
BIG- 10 weeks base near highs. Discount big box stores in 47 states. 
 Read up on my various offerings to take advantage of Bull and Bear cycles in the markets below
---

We offer 5 different subscription services for our Members, helping you cover the gamut of SP 500 futures trading with tax favorable treatment, Long Term Growth Stocks, Swing Trading, and Auto-Trade execution service for SP 500 futures trading.
Read up at TheMarketAnalysts.com for more details  Track Records available for all services!
---
Read up on my various offerings to take advantage of Bull and Bear cycles at TheMarketanalysts.com
Swing Trading  and Momentum Stock Services: 
Stock  Swing Trading, 3x ETF Bull and Bear Swing Trading, E MINI/Micro-MINI Futures Trading, Momentum Growth Stock investing
Flagship SRP Stock Swing Trading and Market Forecast Service:  Track Record  is online, 10 years since August 2009 inception, 70% profit rate trading stocks based on fundamental and behavioral patterns both. Morning Pre Market reports, Buy and Sell alerts, follow on advice daily on all positions, SP 500 Banister Wave models daily. Monthly, Quarterly, Annual options.
3x ETF Service on Stocktwits.com :  $40 a month,  Track Record   is online. Pull more money from the market bull or bear with my Behavioral based and contrarian approach to 3x ETF trading!  80% success rate since inception! We solely trade 3x ETF Bull and Bear pairs as the market dictates. Read up at The3xetftrader.com   Use the Subscribe tab to join off your desktop on Stocktwits  
Stocktwits SP 500 Futures Service:  $50 a month,  Join the Trading Room and Follow my SP 500 guidance, Charts, and trade yourself with my alerts and guidance  Tax Favorable trading. See details here:  Stocktwits.com
Auto-Trade ES Futures service–  ESAlerts.com $149 a Month, $349 Quarterly, We auto execute Micro-MINI contracts $1,500 per contract roughly for members who are too busy to handle alerts and trading on their own.  Track Record on fire since Late April change to Micro-Mini's. 
Tipping Point Stocks–  A long term momentum growth stock service looking for 50-200% gains. Recent sample TFFP up 200% in 11 weeks!   Join and add momo growth stock plays to your swing trading! Use Coupon SAVE25 to save 25%.
---
Contact Dave with any questions (Dave@themarketanalysts.com)